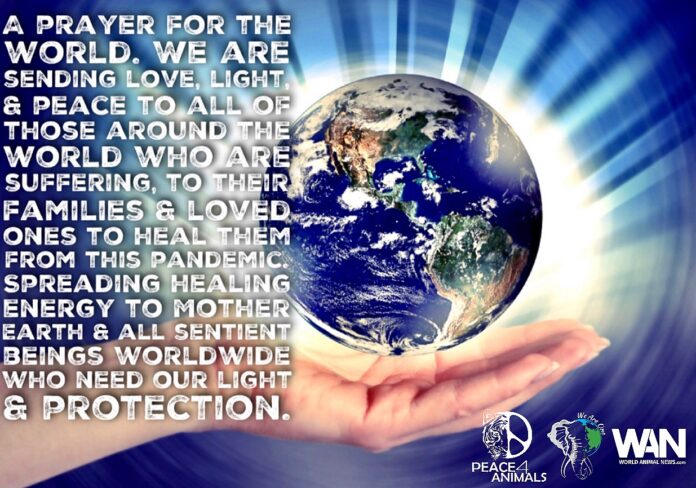 A prayer for the world!
We are sending Love, Light, & Peace to all of those around the world who are suffering, to their families & loved ones to heal them from this pandemic. Spreading healing energy to Mother Earth & all sentient beings worldwide who need our light & protection.
May God, the Archangels, and Angels be with us in this time of need and bring healing to our planet!
Help us continue to bring you the latest breaking animal news from around the world and consider making a Donation Here! www.peace4animals.net/donate
Please share our articles, follow us on social media, and sign up for our newsletter! Go Plant-Based!
"One Person CAN Make A Difference"