Photos from Los Angeles County Fire Department, Lifeguard Division, Twitter
An extremely rare rescue of a pygmy sperm whale in

Malibu, California,

t

ook place on Sunday afternoon after the Los Angeles County Fire Department, Lifeguard Division, received an alert about a beached whale.
Tragically, the stranded marine mammal was found severely injured, most likely from hitting the rocks during low tide.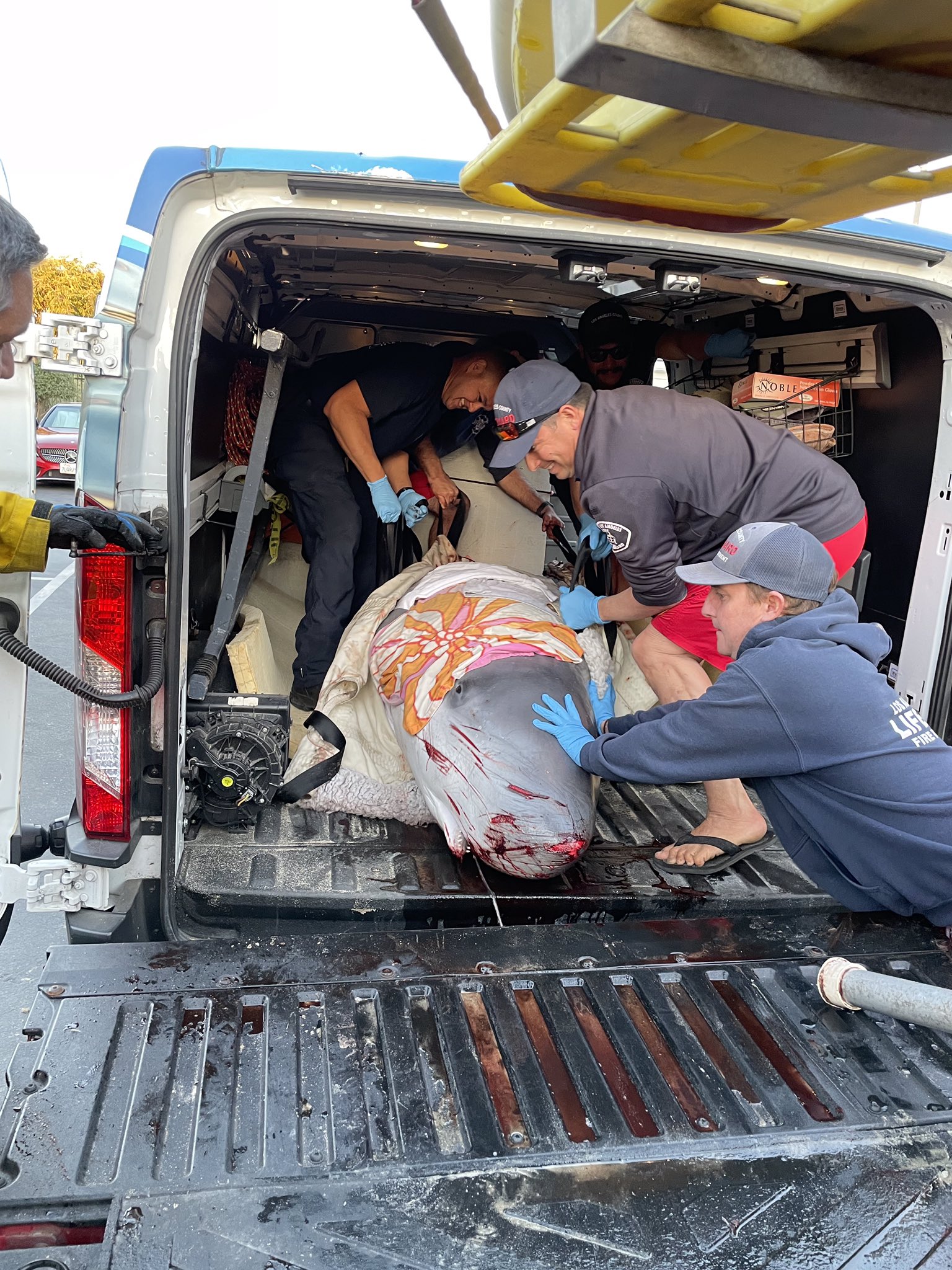 Members of the LACOFD Lifeguard Division immediately responded to the call to assess the situation.
"We are there to assist with the care that the animal needs," Jake Miller, an ocean lifeguard with the Los Angeles County Fire Department, Lifeguard Division, told WAN. "Then, we call on the experts such as the California Wildlife Center or the Pacific Marine Animal Center to assess the situation.
In this case, the California Wildlife Center came to the Malibu location to help the injured stranded whale.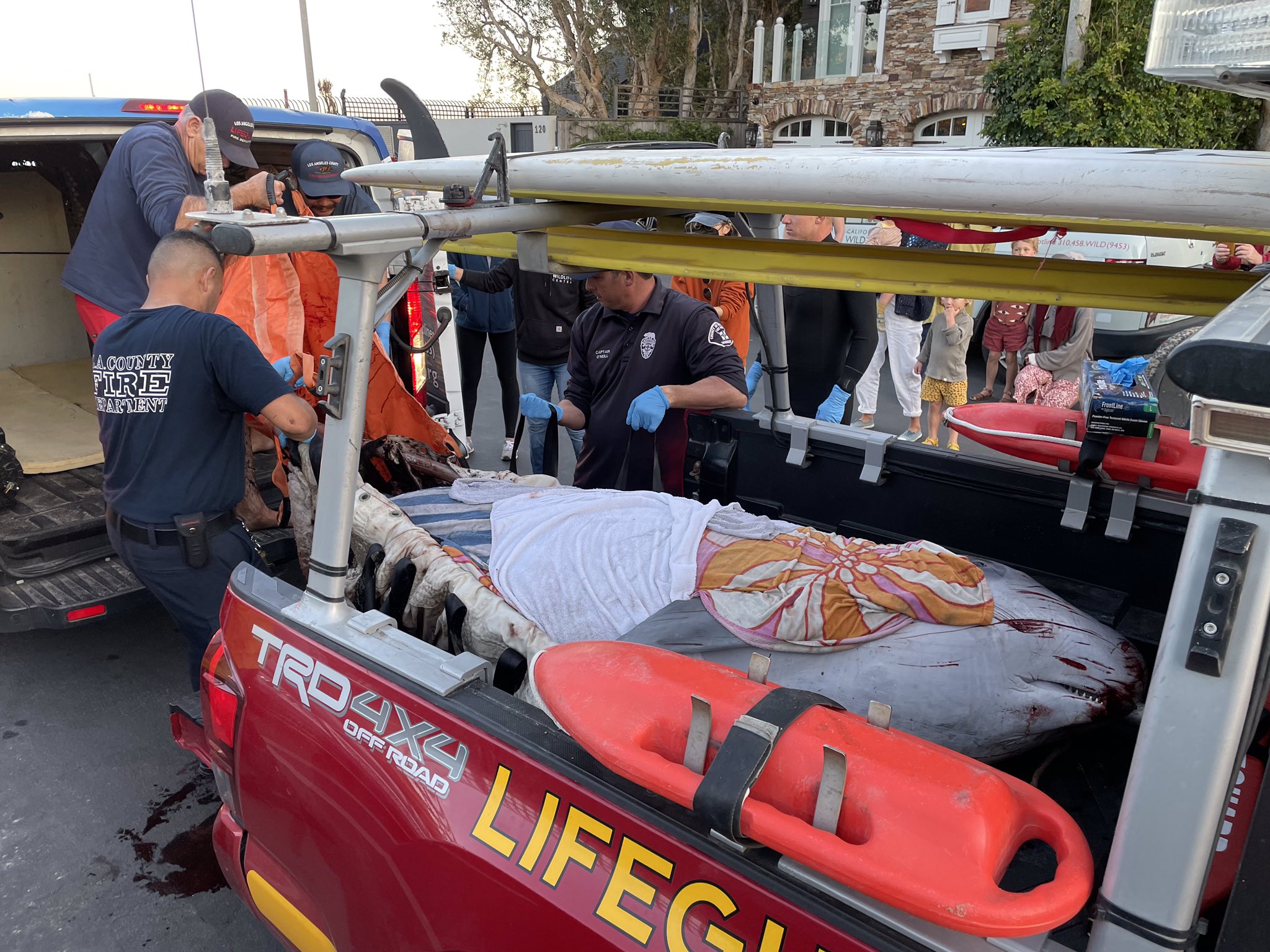 "We brought the whale to the back of the beach and then transferred him to our vehicle which then transported him to the California Wildlife Center," continued Miller, further explaining that while the division rarely finds beached whales, it is common for them to find seals and sea lions that come on shore, sometimes to rest when tired or when they are injured."
Miller noted that the suffering whale was alive when transferred to the wildlife center.
"With the invaluable assistance of Los Angeles County Lifeguards and the Fire Department, we were able to remove the whale from harm's way on the beach. The whale was in poor health and had sustained many injuries as a result of hitting against low tide rocks," Jennifer Brent, Executive Director of the California Wildlife Center shared with WAN. "Working with NOAA, we opted to humanely euthanize the animal, in order to prevent additional suffering."
According to NOAA, pygmy sperm whales tend to grow up to 11.5 feet long and weigh up to 1,000 pounds.
As per Brent, the whale's body was subsequently sent to the Natural History Museum in

Los Angeles

where it will be studied further.
You can help all animals and our planet by choosing compassion on your plate and in your glass. 

#GoVeg