Photos by Tony Seghal, In Defense of Animals
A crowd of 300 people gathered at a large-scale, modern dairy facility operating inside of the Point Reyes National Seashore. The demonstration was in response to the plan by the National Park Service (NPS) to kill Tule elk and expand ranching and other commercial businesses like Airbnbs and animal slaughter inside the San Francisco Bay Area's only national park.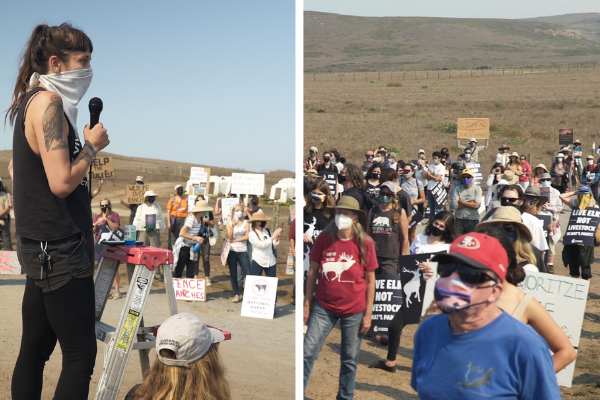 300 locals protested the killing of California's wild Tule elk to further expand private ranching at Point Reyes National Seashore. Photos: In Defense of Animals/ForELK/Rancho Compasión
"We are devastated by the disappointing news," Diana Oppenheim, of ForElk said in a statement sent to WAN. "This plan is incredibly reckless, cruel, and anti-wildlife."
Despite overwhelming opposition to commercial ranching in Point Reyes National Seashore, the NPS recommended "Alternative B," allowing the shooting of native Tule elk, who only recently recovered from near extinction, expanding ranching and dairy operations, and extending their private leases from 5 to 20 years.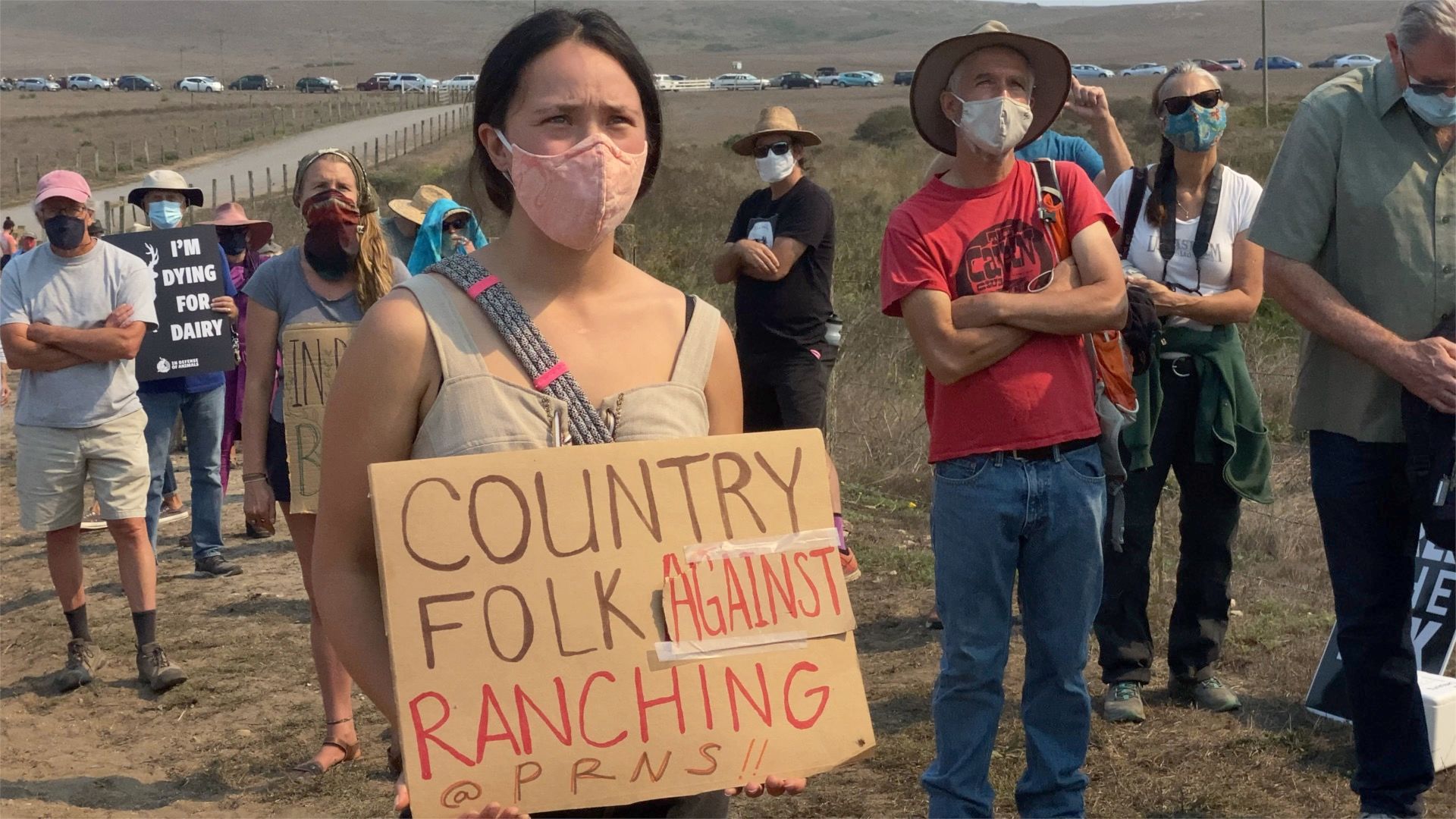 The recommendation by the NPS of Alternative B is the exact opposite of what the public wants. In the Park Service's own survey,

91%

of

7,624 respondents

wanted native Tule elk protected and cattle ranching removed from Point Reyes.
The announcement comes amid a growing furor over a mass-die-off of Tule elk who are trapped without enough water in the Park. Local activists previously delivered fresh drinking water to troughs for the elk, only to have it promptly taken away by NPS staff.
Tragically, locals have already discovered

15 dead elk

in the park and the drought is expected to last for months.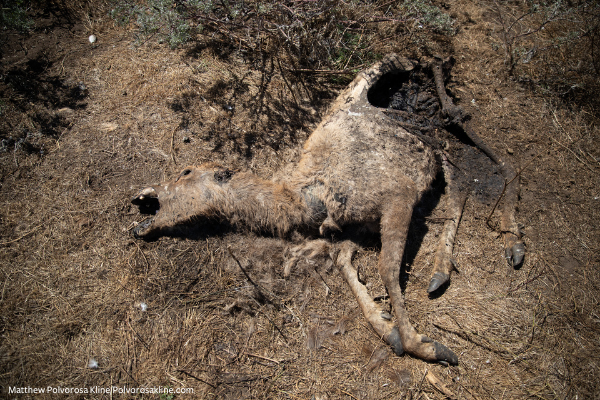 Blocked from accessing water by cattle ranchers, fifteen elk have died from thirst and malnutrition in Point Reyes National Seashore in recent weeks. CREDIT: Matthew Polvorosa Kline polvorosakline.com
This is a repeat of similar "forced die-off" by thirst and starvation that the agency created in 2013-2014, killing over 254 elk in a herd of 540. Unfathomably, the agency did nothing as half of the herd died, trapped behind fencing preventing them from reaching water and food that were available elsewhere in the park. The fencing of wildlife in a national park unit was erected at the request of the commercial cattle operations.
The NPS recommended plan also allows all ranchers to kill and "process" farmed animals on site, to add even more cows, and introduce other species to the Seashore including goats, sheep, and chickens.
Even with a cap on animal herd sizes, this will exacerbate lethal conflicts between ranchers and Tule elk, in addition to other wild species that will predate domesticated animals living in the park.
"The NPS is going to shoot elk and allow more cows in Point Reyes National Seashore to prop up private, for-profit ranches and dairies that were paid millions of dollars and supposed to vacate the park years ago," said Jack Gescheidt, of TreeSpirit Project. "The Seashore has a charter to favor wildlife over commercial enterprises, not the other way around."
Over a third of the Point Reyes park's so-called "wilderness area" is occupied by modern industrial animal businesses. Taxpayers pay for the maintenance on these concentrated animal feeding operations which supply beef and milk to brands including: Clover Sonoma, Straus Family Creamery, Nicasio Valley Cheese Company, and Cowgirl Creamery. 
The public has been led to believe that these smaller companies mitigate the environmental harm that larger meat and dairy operations do, not realizing they actually contribute as much or more greenhouse gases, and greater land and water inputs.
"It is no secret that animal factories, commonly mislabeled 'agriculture,' are the world's greatest contributor to air, soil, water, and ocean pollution, yet NPS is ensuring this continues at Point Reyes," continued Gescheidt.
Local entrepreneur Miyoko Schinner of Miyoko's Creamery told demonstrators and farmworkers to give themselves a better lifestyle by participating in the future of food, not its dying past. The award-winning plant-based cheese producer explained how she has grown her business to be twice as profitable as all the dairies on the Seashore combined, employs three times as many people, and has done so without harming wildlife or cows, or taking taxpayer subsidies.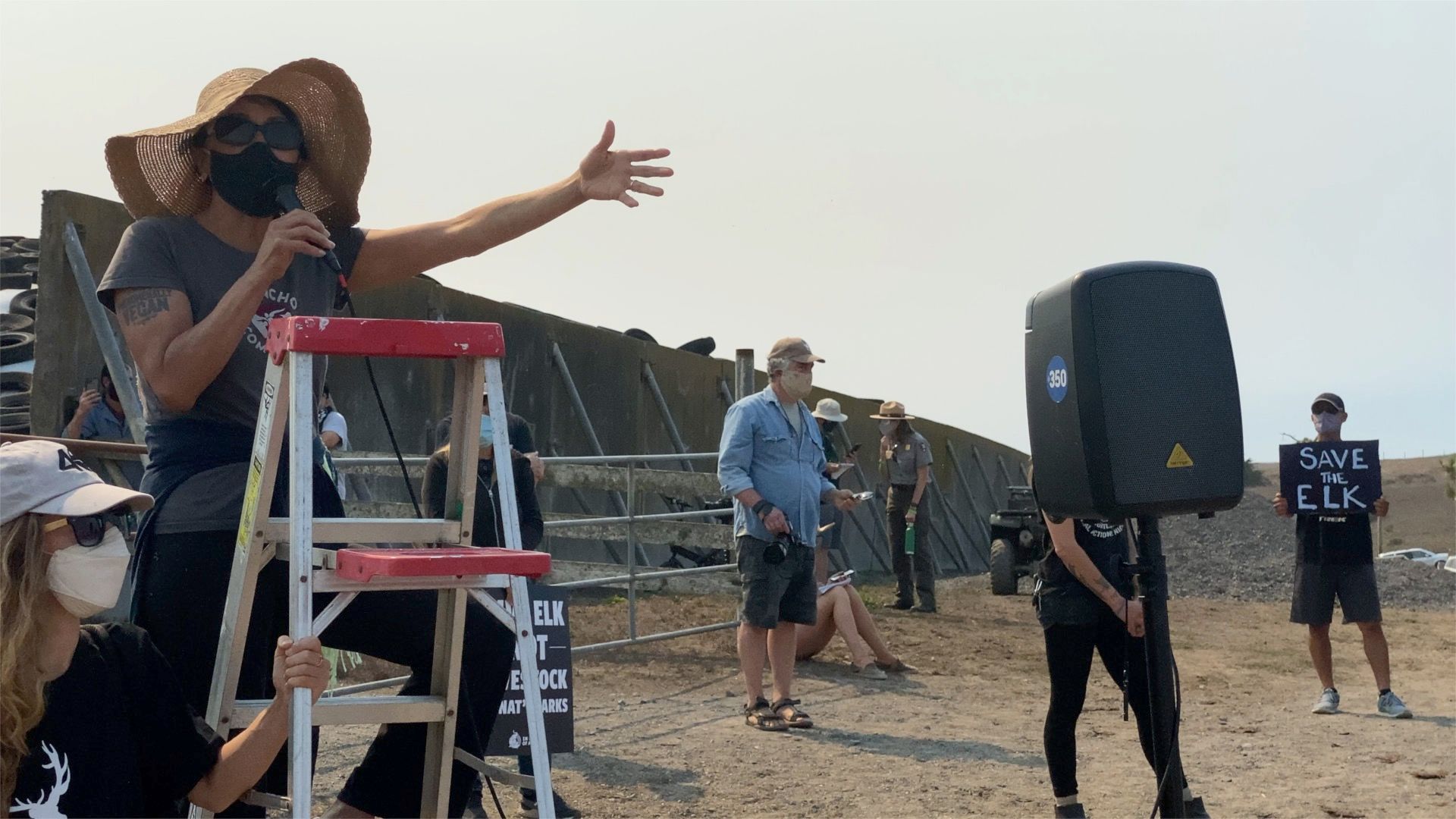 "Alternative F" would phase out private ranches over five years, remove fencing to allow Tule elk to roam free, and improve opportunities for the park's 1.7 million annual visitors.
"There are more cattle in all of Point Reyes than there are Tule elk left in the world," stated Fleur Dawes, of In Defense of Animals. "It's ridiculous that ranchers are getting taxpayer handouts to exploit and pollute public wildlands. Tule elk are trapped and dying of thirst in the park because of ranchers. Now, they will shoot this endemic California species. We have just days left until NPS Regional Director Woody Smeck signs the Tule elk death sentence. Please act now to save what's left of our Seashore."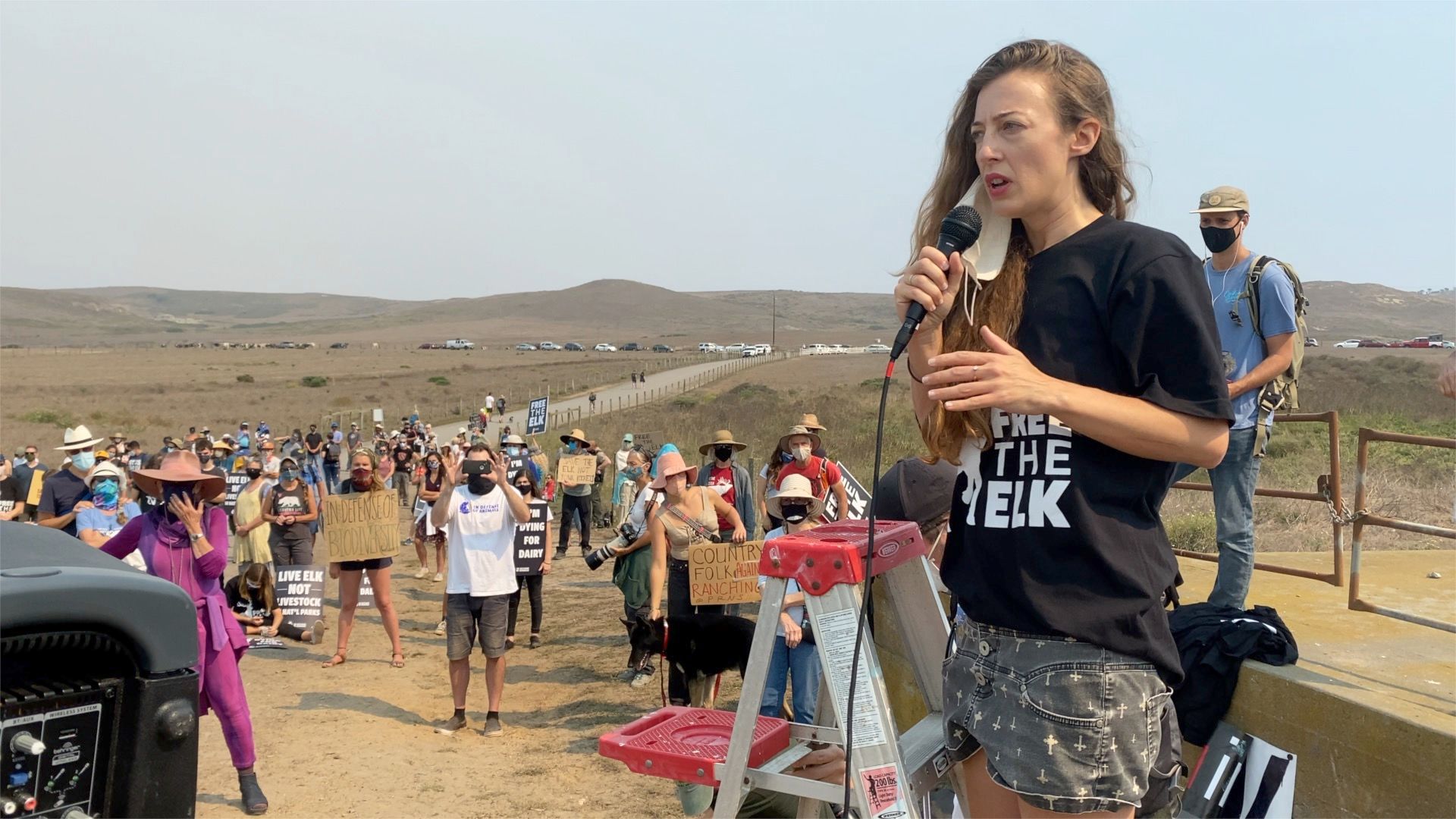 The Seashore's "death warrant" is scheduled to be signed on October 18th, one month after the National Park Service released its Final Environmental Impact Statement.
The public is encouraged to help stop the atrocious "Alternative B" from being signed and finalized before October 18th.
In Defense of Animals is requesting that people contact three officials that can use their influence to oppose "Alternative B" on the

Environmental Impact Statement

for the

Point Reyes National Seashore.

 
You can say, "I oppose expanded ranching and shooting of Tule elk at Point Reyes National Seashore, recommended in "Alternative B" of the Environmental Impact Statement. Can you stop this travesty? Please urge further inquiry, such as water quality tests and a supplemental environmental impact report on drought and wildfires, before National Park Service Regional Director Woody Smeck signs this disastrous plan."
Please Call: California Coastal Commission, Executive Director, John Ainsworth, 

(415) 904-5202,

 John.Ainsworth@coastal.ca.gov
California Governor Gavin Newsom,

(916) 445-2841, 

gavin@gavinnewsom.com
You can help all animals and our planet by choosing compassion on your plate and in your glass. 

#GoVeg