Over the weekend, Chinese animal activists took matters into their own hands by intercepting a truck in 

Guangxi, China,

carrying 

68

terrified dogs

 that were on their way to slaughter at the Yulin Dog Meat "Festival."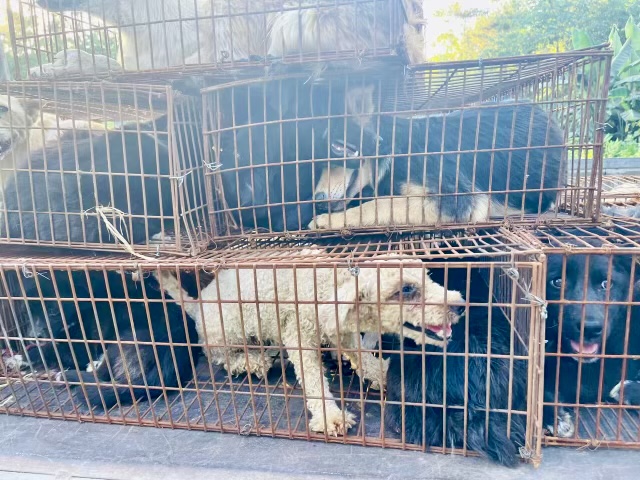 The activists had been urging Yulin authorities to set up more highway checkpoints to stop and confiscate dogs from inbound trucks carrying more dogs to be slaughtered, but in the absence of official action, they stepped in to stop the truck themselves.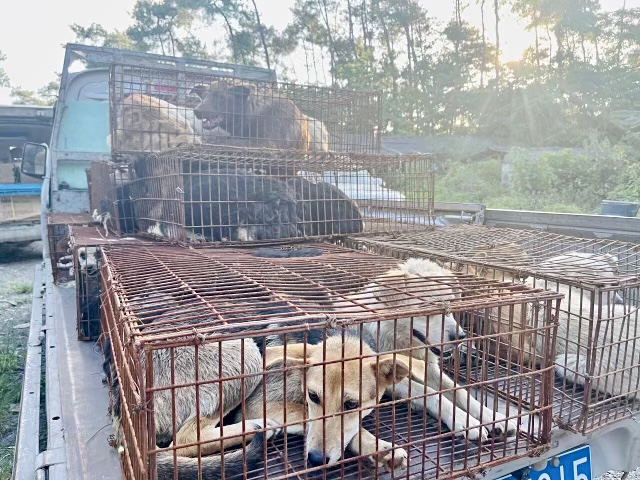 The traumatized dogs were crammed so tightly into rusty wire cages in the suffocating heat, they could hardly move. Many were in poor physical health with infected eyes, several showed behavior that indicated that they were stolen pets.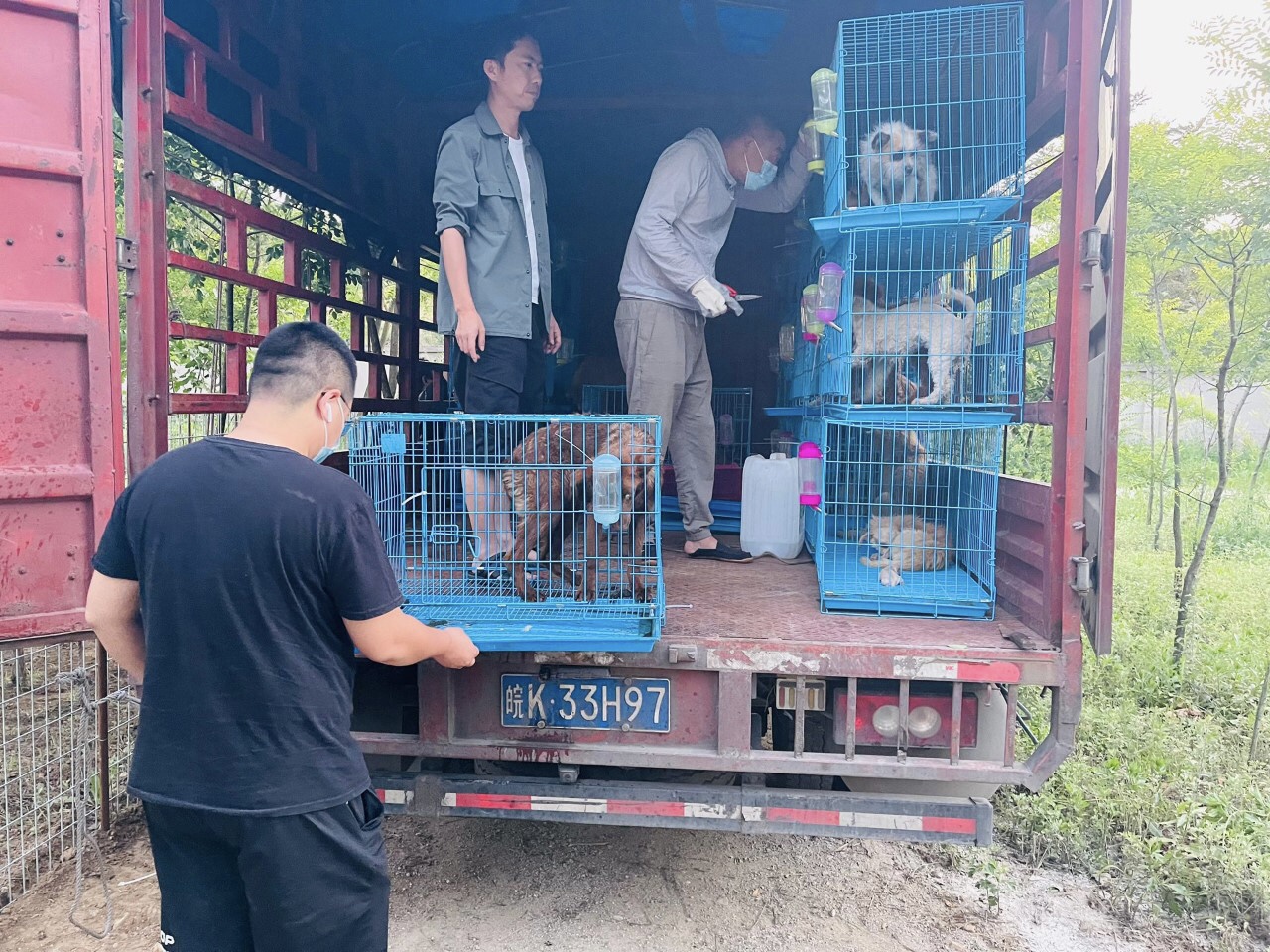 The dogs were moved to a temporary facility to rest, recover, and receive veterinary care before making the journey to a shelter supported by Humane Society International (HSI).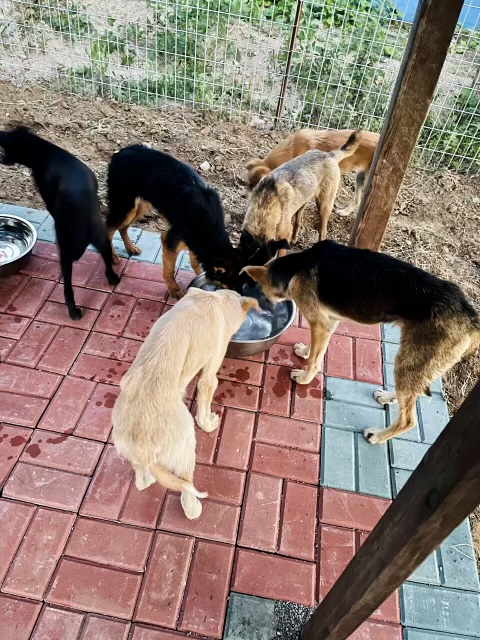 "These activists are typical of a new generation in China who strongly oppose the dog and cat meat trades and are prepared to take action to stop it in places like Yulin. The truth is that most Chinese people, including those in Yulin, don't eat dogs. The suffering of these animals in Yulin is of course a tragedy, but we need to be calling for an end to this brutal trade every day across China, not just a few days in June in one city," Dr. Peter Li, China, a policy specialist for Humane Society International, said in a statement.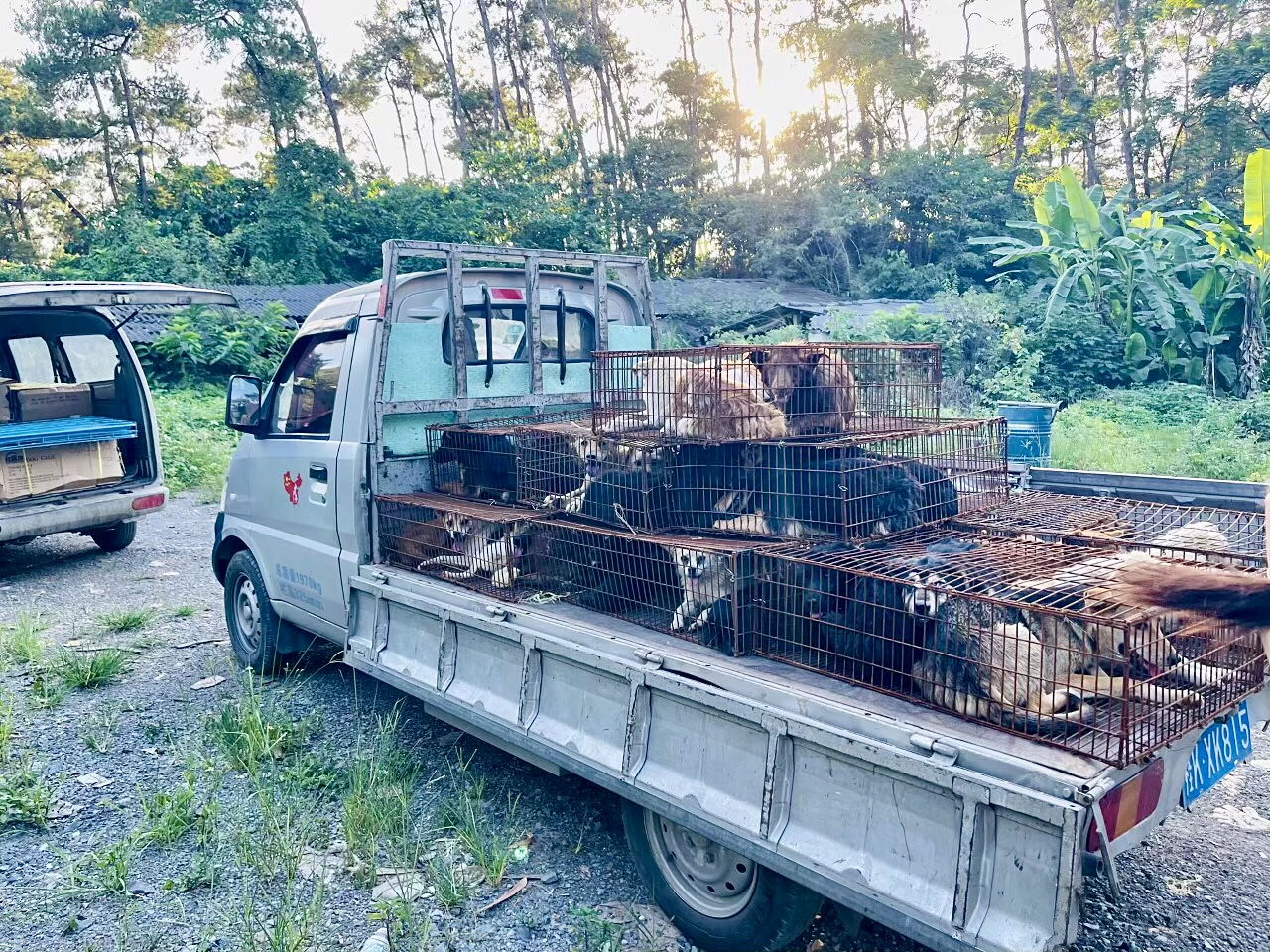 "HSI addresses the dog meat issue throughout the country to advocate for an end to the dog and cat meat trades. Thankfully, these 68 dogs are now safe after what must have been a terrifying ordeal, but for thousands more dogs in Yulin, and millions across the country, the cruelty continues.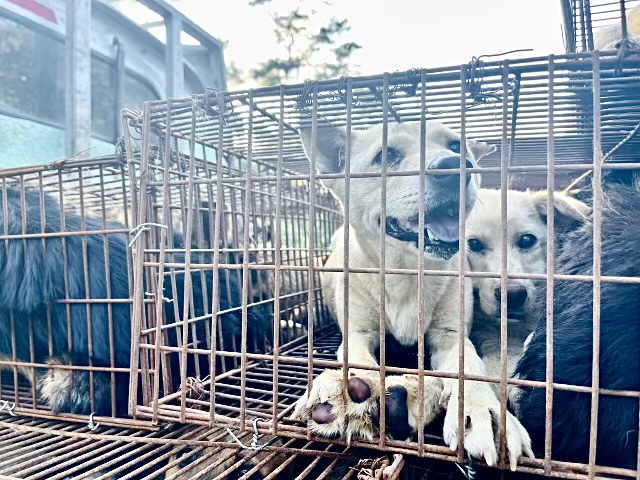 Through dog theft, illegal trans-provincial transport, and inhumane slaughter, the trade not only subjects animals to suffering, but also risks public health with the potential for the spread of rabies and other zoonotic diseases. These are compelling reasons for the Chinese authorities to end this trade once and for all."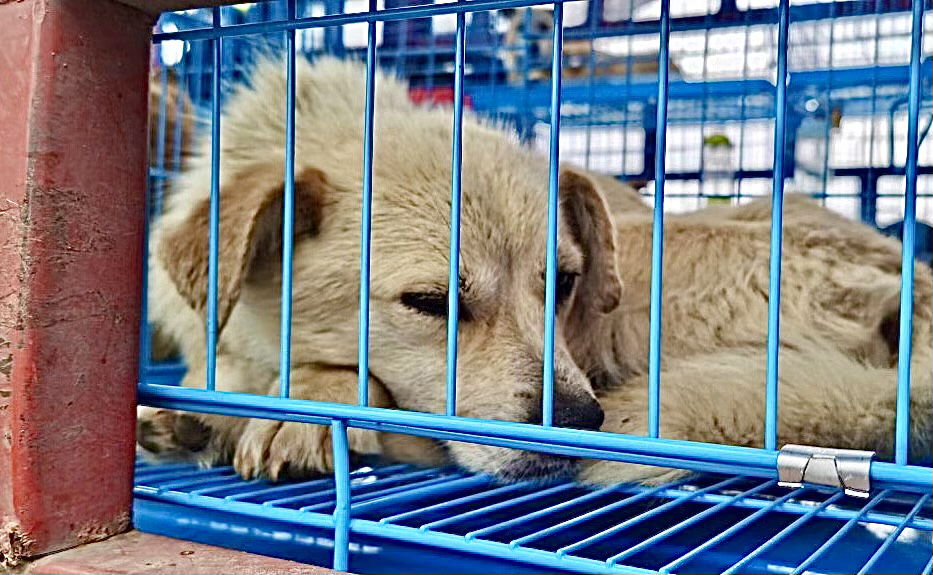 Horrifically, an estimated

30 million dogs

 per year are killed across

Asia

for their meat, some

10

to

20 million in China alone.
You can help all animals and our planet by choosing compassion on your plate and in your glass. 

#GoVeg