Photo from Peet's Coffee
Yesterday, Peet's Coffee, together with Beyond Meat and JUST Egg, announced the launch of the Everything Plant-Based Sandwich as part of its 2021 Spring menu, harnessing the plant-based movement. The fully vegan twist on a traditional breakfast sandwich, which boasts 21 grams of protein, is now available at participating Peet's coffee bars throughout the United States.
"We are thrilled to join forces with Beyond Meat and JUST Egg to bring Peetniks a delicious breakfast sandwich made with all plant-based ingredients," 
Lori Fulmer

, Senior Food R&D Manager of Peet's, said in a statement. "As consumers continue to demand more plant-based options, we have expanded beyond alternative dairy, setting our sights on a plant-based breakfast sandwich that is not only better for the planet, but also every bite as delicious as your typical animal-based breakfast sandwich."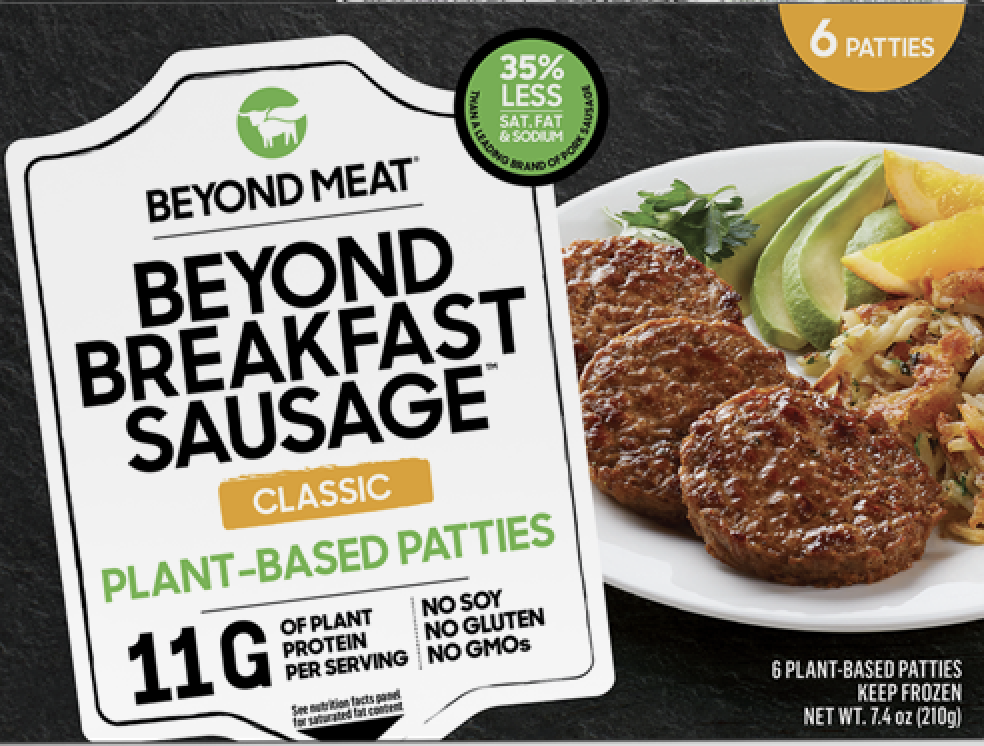 The plant-based food market is booming. With

79% of millennial consumers

choosing to actively reduce their meat consumption, demand for plant-based innovation is growing at a rapid pace. While other coffee retailers have introduced options that feature plant-based meats paired with conventional cheese and egg, the new Peet's Everything Plant-Based Sandwich features all plant-based ingredients, leveraging the power of the

Beyond Breakfast Sausage, JUST Egg Folded, and vegan cheddar.

"We are thrilled to partner with Peet's Coffee to introduce Beyond Breakfast Sausage as part of their new plant-based sandwich item. Together, we are increasing accessibility and providing more choice to help meet the growing consumer demand for delicious plant-based options," stated 
Tim Smith

, Vice President of Foodservice Sales at Beyond Meat.
As a leader in plant-based meat, Beyond Meat uses simple plant-based ingredients without GMOs, soy, gluten or cholesterol to make its irresistible Beyond Breakfast Sausage patty. Seasoned with a blend of savory herbs and spices, the Beyond Breakfast Sausage provides the craveable taste and texture of traditional pork sausage but with less saturated fat and sodium.
Delicious, and sustainable, JUST Egg Folded is made entirely of plants and contains as much protein as a conventional chicken egg. Not to mention, the plant-based JUST Egg uses

98% less water,

has a 93% smaller carbon footprint, and

uses

86% less land

than conventional animal sources.
"Peet's Coffee is not just satisfied with checking the box on plant-based," noted 
Josh Tetrick

, Co-founder and CEO of Eat Just. "They understand the importance of delivering a high-quality, delicious offering to their consumer and we couldn't be more thrilled that JUST Egg met their expectations."
You can help all animals and our planet by choosing compassion on your plate and in your glass. 

#GoVeg