Photos from In Defense of Animal – 
Jindo Love Rescue 
In Defense of Animals and South Korean rescue partner Jindo Love Rescue are sending out an appeal to travelers in an effort to help dogs rescued from the dog meat trade who have been stranded in the wake of COVID-19.
With an estimated
2.5 million dogs

raised and brutally slaughtered for their meat annually in

South Korea,

rescuing as many of them as possible is already a daunting feat. Jindo Love Rescue and In Defense of Animals have partnered to successfully save hundreds of dogs and rehome them in the United States

and

Canada

since

2017.
Now, however, these efforts are being drastically hampered by a decreased number of travelers, canceled flights, and travel bans.
The organization relies on travelers who volunteer to bring dogs to North America from South Korea, but now dogs who have adopters waiting for them in: 

Atlanta, Boston, Dallas, New York City, Seattle, Washington D.C., and Toronto

are stuck without a flight.
Not only is this affecting dogs who are waiting to get to their new homes, it is stifling rescuers' ability to save more. Eight dogs are currently waiting to fly to their new homes, and many more are available for adoption.
Dogs waiting to fly from South Korea to their new homes
"This coronavirus outbreak is having a massive effect on our dog meat rescue operations, it has been a nightmare for us and the dogs. Loving forever homes are waiting for dogs in the U.S., but we simply can't get them there. So many flights have been canceled and many people are scared to fly," Patti Kim, President of Jindo Love Rescue said in a statement sent to WAN. "We are desperately appealing for anyone who is planning on flying directly to the U.S. or Canada from South Korea to become a flight volunteer and offer a ticket to freedom to a dog meat survivor.
Volunteering to travel with a rescued dog does not involve much more than allocating some extra time before departing and after arriving. Jindo Love Rescue takes care of all the details, costs, and paperwork for customs beforehand, and adopters will be waiting when volunteer transporters land.
Freeing up space in the rescue center is a top priority for the nonprofits so they can save more dogs from the dog meat trade.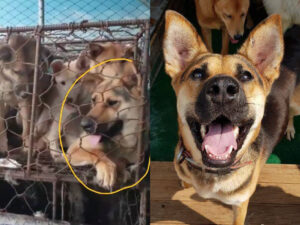 Before and after rescue. Priscilla is one of many dog meat survivors in need of adoption. 
"We have no option but to fly these dogs to freedom as soon as possible," stated Kim.
Each dog costs $150 to support with food, vaccinations, bedding, and specialized care for every week they are delayed due to the lack of flight volunteers. The costs are adding up day by day.
"COVID-19 is devastating for humans but now it is having a huge effect on dogs who have already suffered at the hands of the dog meat trade," said Fleur Dawes, Communications Director for In Defense of Animals. "Even if you are not traveling from South Korea, you can still make a big difference for these dogs who need urgent help."
The charities are also urging airlines to use space freed-up by the lack of travelers to ship the dogs.
"We are calling on Air Korea and Asiana Air to make a special emergency arrangement for rescued dogs affected by COVID-19 travel delays. Airlines have more room than ever and we hope they will use it to offer free flights for delayed dog meat survivors," shared Dawes.
Passengers taking flights from

Seoul

to airports in the

U.S.,

including: 

Atlanta, Boston, Chicago, Dallas, Las Vegas, Los Angeles, New York, San Francisco, Seattle, and Washington, D.C.,

are being encouraged to volunteer to fly dogs to their forever homes.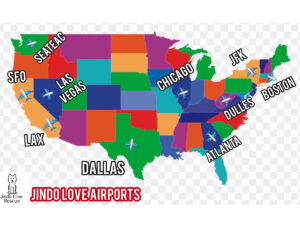 Interested travelers can learn more HERE!
If you are not traveling but want to help, please consider making a donation to support the dogs HERE!
Content courtesy of In Defense of Animals. Help them continue fighting for animals, people and the environment by making a donation HERE!
You can help all animals and our planet by choosing compassion on your plate and in your glass. 

#GoVeg