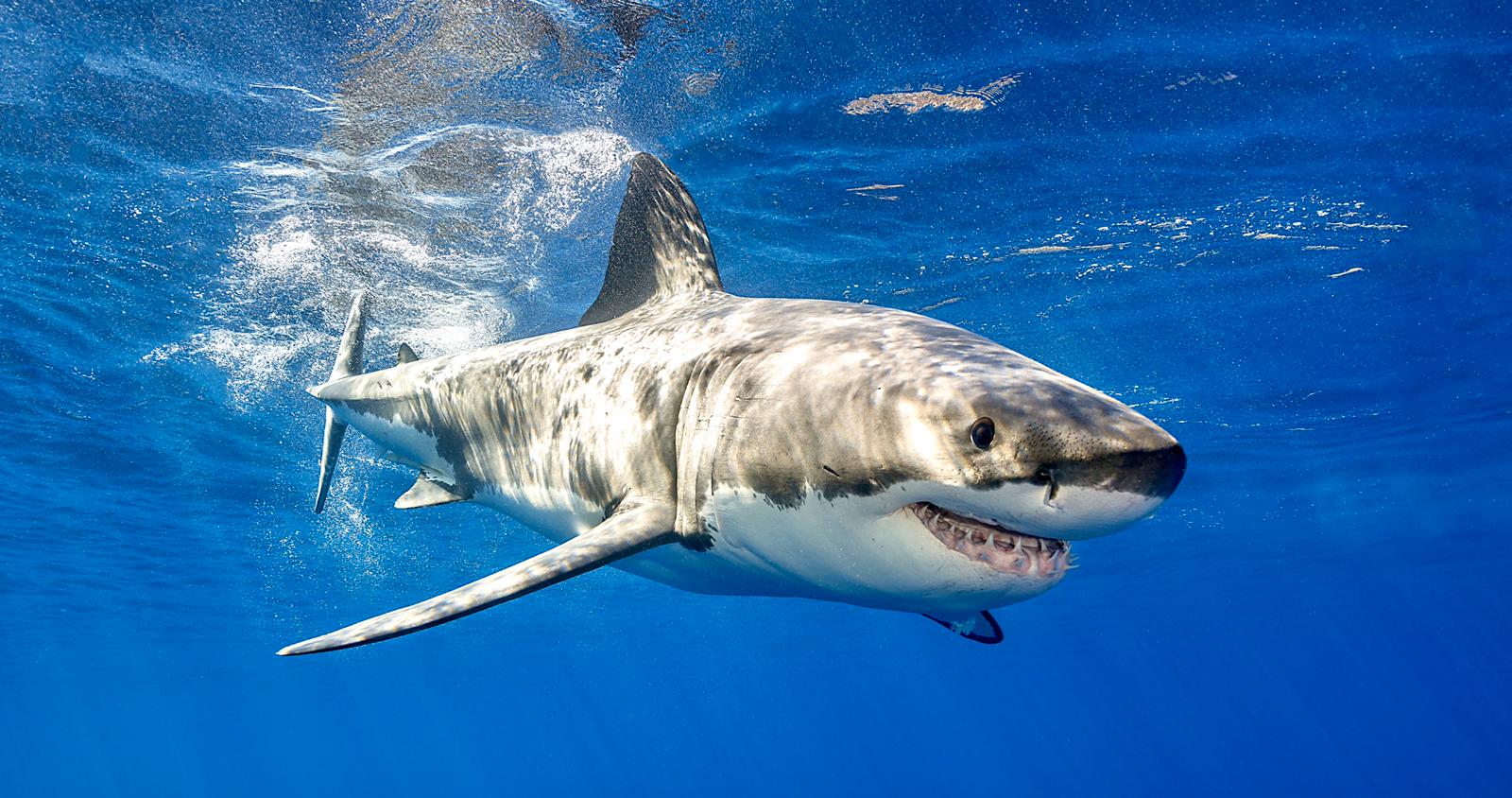 Today, 

Governor Phil Murphy of New Jersey signed
Bill

S2905

, which will prohibit the sale, trade, distribution, or offering for sale of shark fins, as well as the possession of any shark fin that is separated from a shark that is caught and released. The law will prevent the highly cruel practice of cutting off the fins of sharks and throwing their body back into the water where they then sink to the bottom and drown.
"Shark fins are often obtained in a very inhumane manner that causes much suffering to the animal," said Governor Murphy in a statement. "I am proud to sign this law that will prevent the catch and release of sharks for the purpose of cutting off their fins."
Sadly, an estimated 
100 million sharks

are killed every year around the world, with almost

60%

of them threatened by over exploitation.
"Shark finning is unnecessary and inhumane. I am pleased that we can come together as a state to protect New Jersey's sharks as part of our ongoing efforts to protect all of our natural resources," said New Jersey Department of Environmental Protection Commissioner Catherine R. McCabe. "Cutting the fins of sharks and then dumping them back in the water is a death sentence for the shark, needlessly wastes our precious resources and impacts New Jersey's delicate coastal ecosystem."
Bill S2905

does not apply to lawfully obtained shark fins that are possessed, sold, traded or distributed for scientific research or education purposes. The law also allows commercial and recreational fishermen to possess shark fins if obtained lawfully in a manner consistent with the fisherman's license or permit.
"We commend Governor Murphy for signing The New Jersey Shark Fin Act into law but believe that there are still loopholes to be closed within the legislation," said Katie Cleary, President of Peace 4 Animals and WAN. "How does the state of New Jersey know if someone has really obtained shark fins for scientific research or if they are using that as a loophole to continue to trade in shark fins? It does seems as though further legislation needs to be passed to tighten such loopholes and make all shark finning illegal in New Jersey and every other costal state."
Violations of the law are subject to civil administration penalties ranging from
$5,000 to $15,000

for the first offense,

$15,000 to $35,000

for the second offense, and

$35,000 to $55,000

for a third or subsequent offense. Additionally, a third or subsequent offense shall be deemed a crime of the fourth degree, which carries a penalty of a term of imprisonment for up to one year. The law also allows the Commissioner of Environmental Protection to assess an additional penalty for an amount up to the value of the economic gain from violating the bill's provisions.
The law will take effect on January 1, 2021.
"With this new law, New Jersey now joins
13 other states

in ending the sale of shark fins," said Senator Troy Singleton. "I will continue to advocate for animals, whether they are a part of our marine life or domesticated in our homes, to ensure that they are not abused or needlessly harmed."
"Shark finning is an inhumane practice that leads to the animal's slow, excruciating death," said Assemblyman Mukherji. "Aside from being downright cruel, shark finning is threatening the very existence of certain species, which ultimately poses a threat to the balance of all marine life."
"The bottom line is that the shark fin trade is unsustainable," said Assemblyman Mazzeo. "Sharks play an invaluable role in maintaining marine ecosystems, and New Jersey must take a stand against finning in order to preserve them."
"With the Governor's signature, New Jersey has been removed from the global shark fin trade market and sends a clear signal that New Jerseyans will not tolerate cruel and wasteful shark finning," said Brian R. Hackett, New Jersey State Director for the Humane Society of the United States. "NJ now becomes the 14th state to take this action. We thank Governor Murphy for his support, and appreciate the bill sponsors, Assemblymen Raj Mukherji, Vincent Mazzeo and John Armato; Senators Troy Singleton and Kip Bateman for their strong leadership to protect sharks and our ocean ecosystems."
"We applaud the state of New Jersey for their leadership on shark conservation," said Ariana Spawn, ocean advocate at Oceana.

"
New

Jersey joins a growing list of states that have already banned the shark fin trade, including neighboring New York and Delaware. It's clear that the time has come to pass to take the United States out of the shark fin trade entirely."
You can help all animals and our planet by choosing compassion on your plate. 

#GoVeg
Help us continue to bring you the latest breaking animal news from around the world and consider making a Donation Here! www.peace4animals.net/donate
Please share our articles, follow us on social media, and sign up for our newsletter! Go Plant-Based!
"One Person CAN Make A Difference"