Photos from Apex Protection Project
Apex

Protection Project

is an amazing organization of dedicated people who work to protect wild wolves, captive-bred wolves, and wolf hybrids, as well as who educate the public about their plight. They are currently caring for two wolves and five hybrids that call the sanctuary their home.
There are countless reasons for people to become immersed in animal rescue and welfare and for Co-Founders of Apex Protection Project, Steve Wastell and Paula Ficara, it began with one beautiful wolf.
"Taboo is the reason why we do what we do," Wastell told WAN, referring to an alpha female wolf hybrid who was their first rescue. "She was our daughter."
Sadly, Taboo, who was about 60% to 70 % wolf passed away three months ago from cancer. Shortly before, Apex Protection Project experienced another significant loss when Merlin, a 15-year-old high content, 90% wolf, who was Taboo's companion, also passed away.
"They died two months apart. Their love story was very romantic," shared Ficara, likening it to when a human couple grows old together."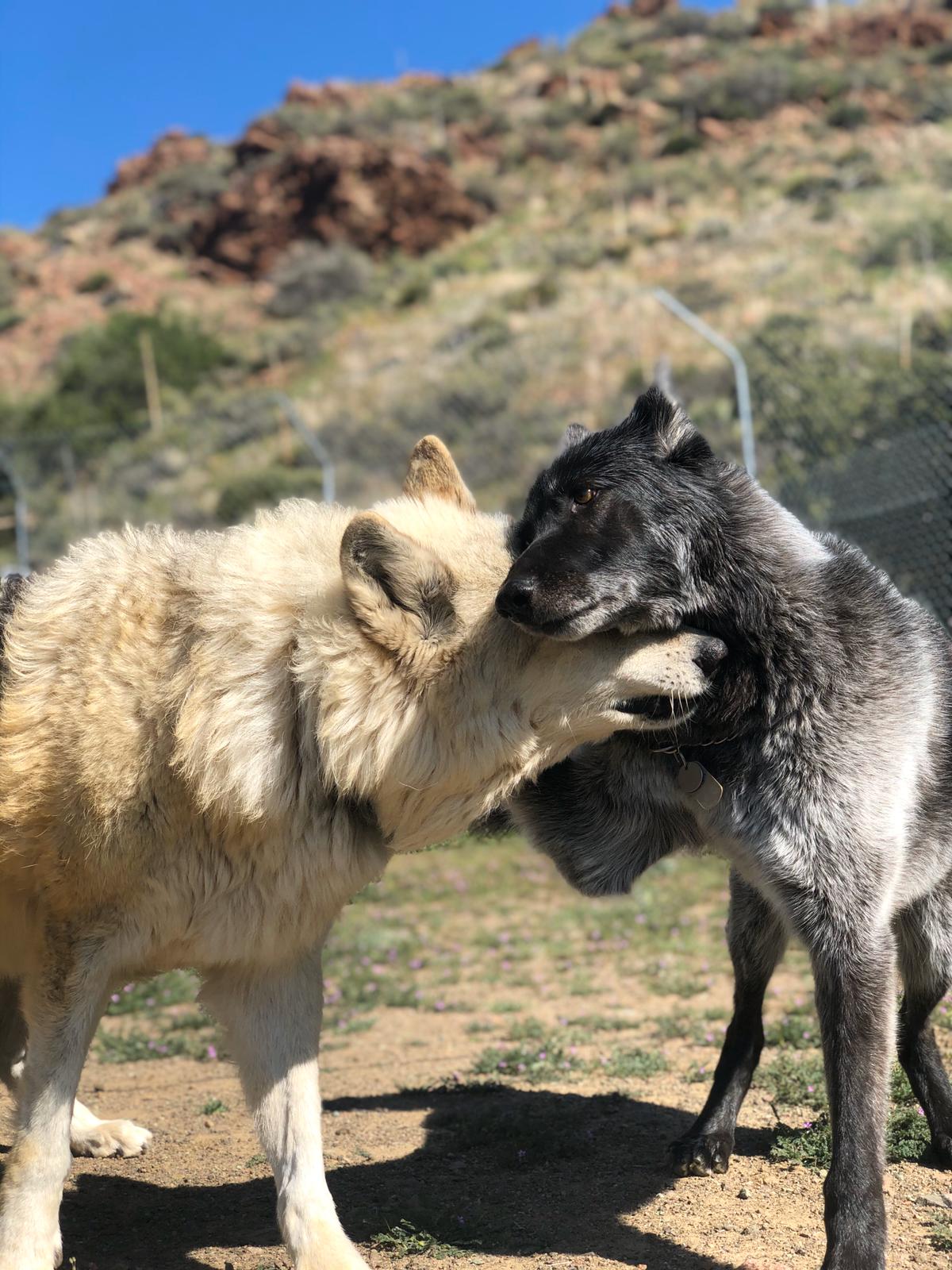 "Taboo was the glue that held everything together. A good leader. A peacekeeper," said Ficara, further explaining how the pack had to mourn Taboo's passing, while trying to figure out the new structure and who the new alpha would be. "It was interesting and fascinating to watch."
"Thor, one of the other male wolves became the new alpha, and he was the one who wanted it the least," said Wastell.
It is not surprising to hear how lovingly Wastell and Ficara talk about their rescued Apex wolf pack, as the organization is dedicated to the care and well-being of the animals, striving to provide them with the happiest and most fulfilled lives possible, in safe and comfortable habitats, with daily exercise and enrichment, vet care, and lots of love and attention.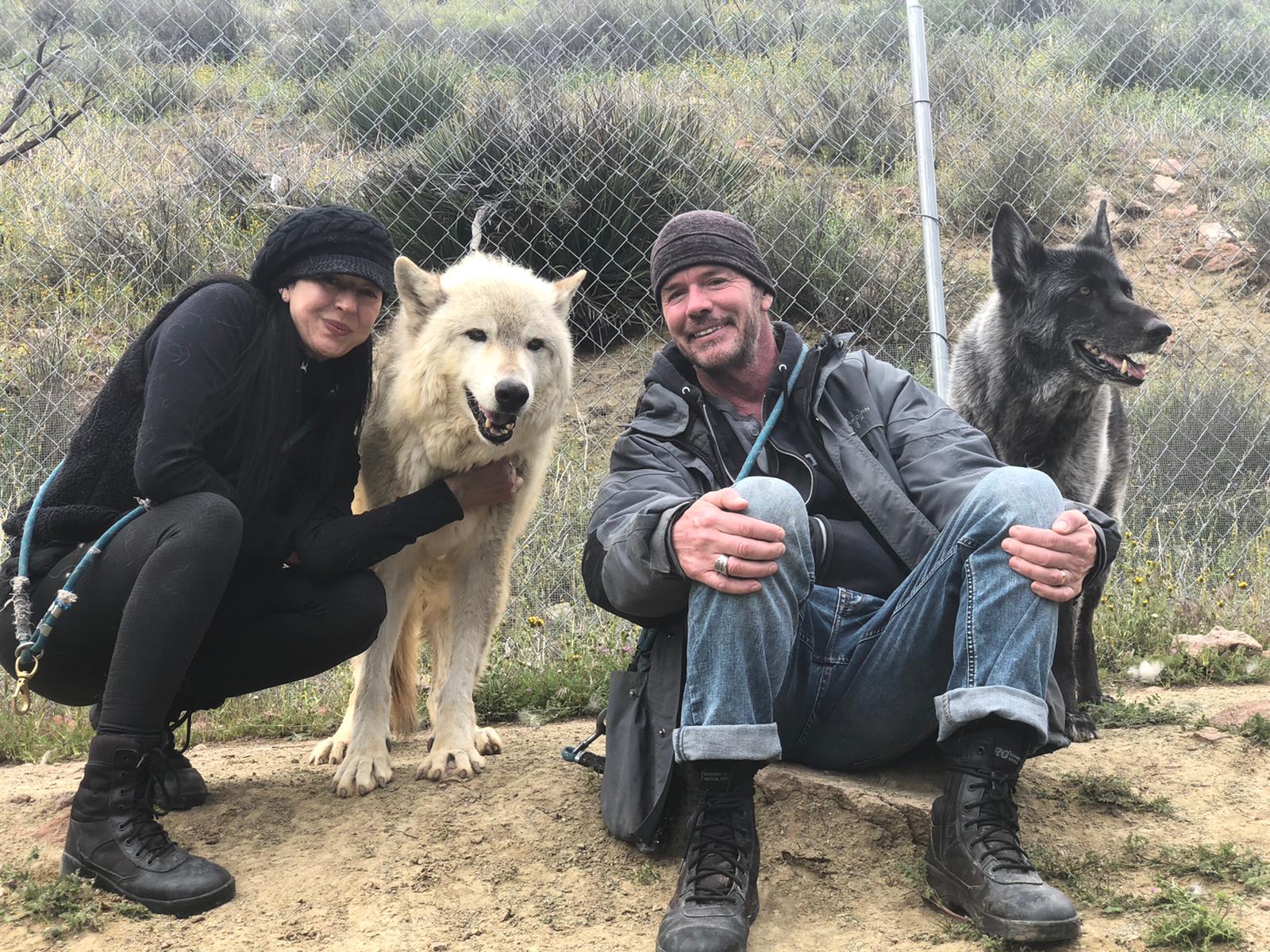 "Our relationships with the members of our pack are built on trust and respect, the two most important values to both wolves and humans," noted Wastell. A philosophy that they also pass on to Apex Protection Project's volunteers.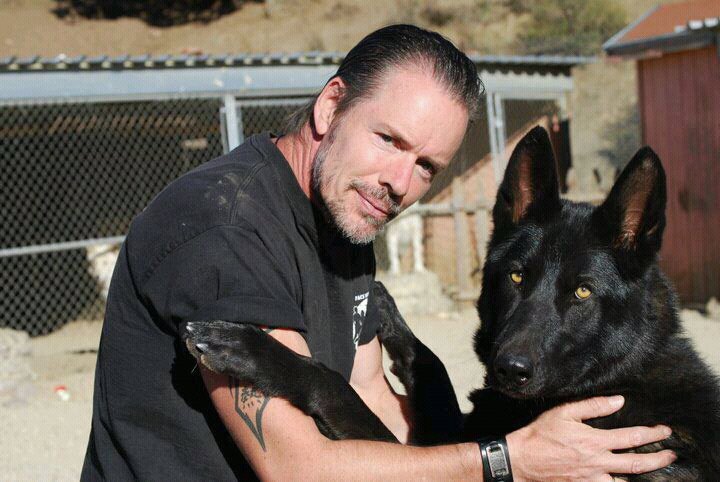 Having gone without any volunteers for three to four months due to the COVID-19 pandemic, the Apex team is beginning to bring back some of their established volunteers, including trained Animal Pack Caretakers who work daily with the wolves and wolf hybrids.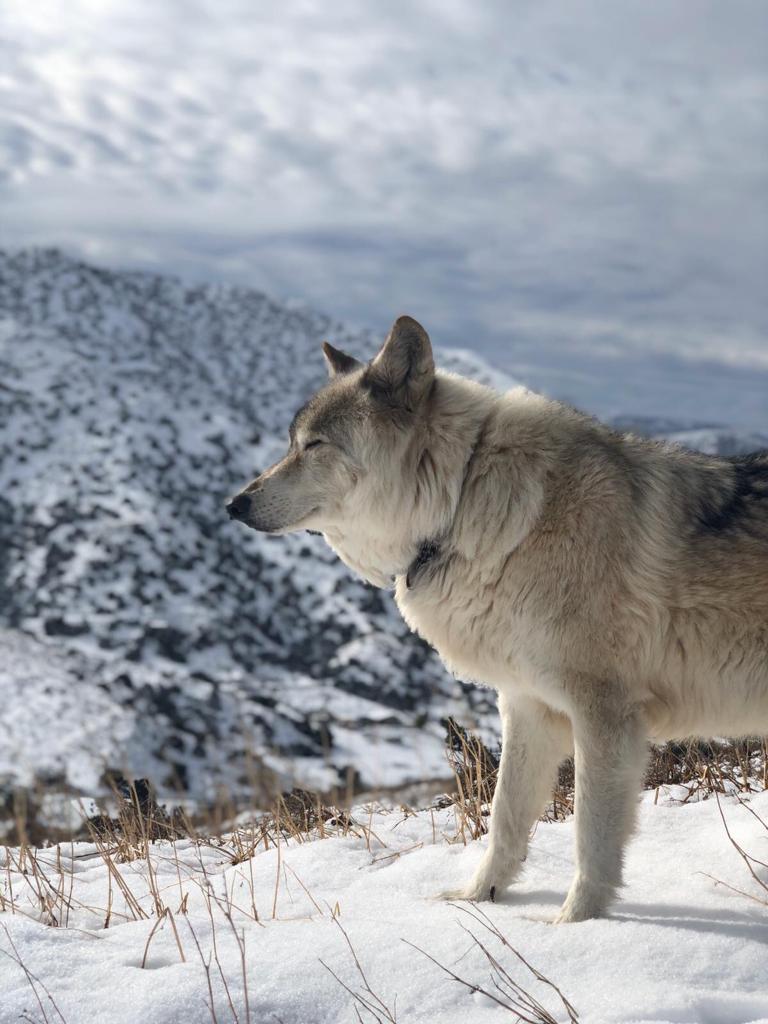 "While the past months have been hard, painful, and emotional, there have been a lot of beautiful and educational moments as well," noted Ficara. One such moment is when the pack reunites with their Animal Pack Caretakers. "They miss them," explained Ficara, further sharing that the Caretakers were even surprised at how the animals responded when they returned.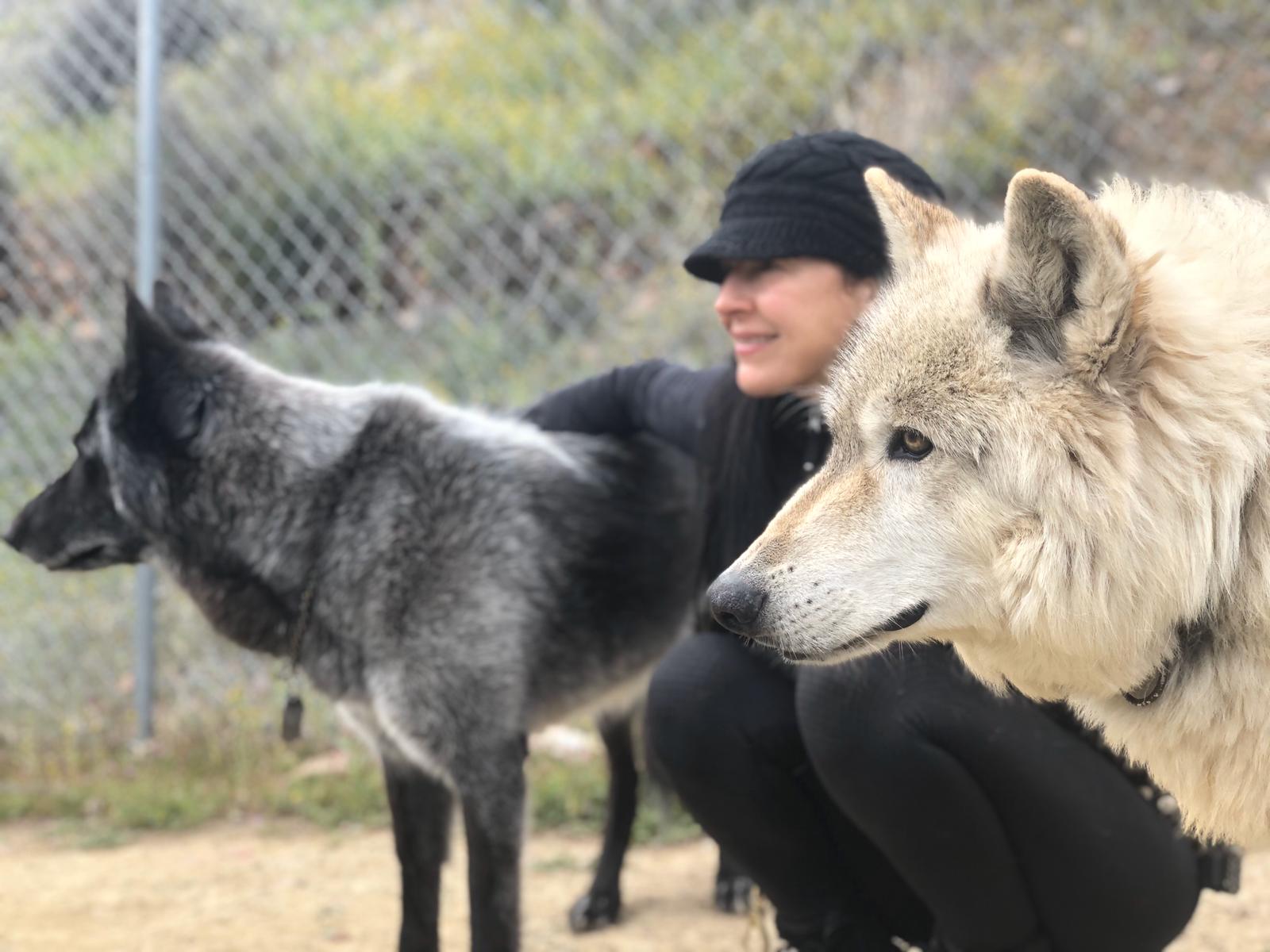 "They take hikes with them, spend time with them," noted Wastell, who maintains that their human socialization of the animals make them loving and connected. "The key is building deep relationships. On average, It takes approximately six months to a year to build a strong trusting friendship, and sometimes longer."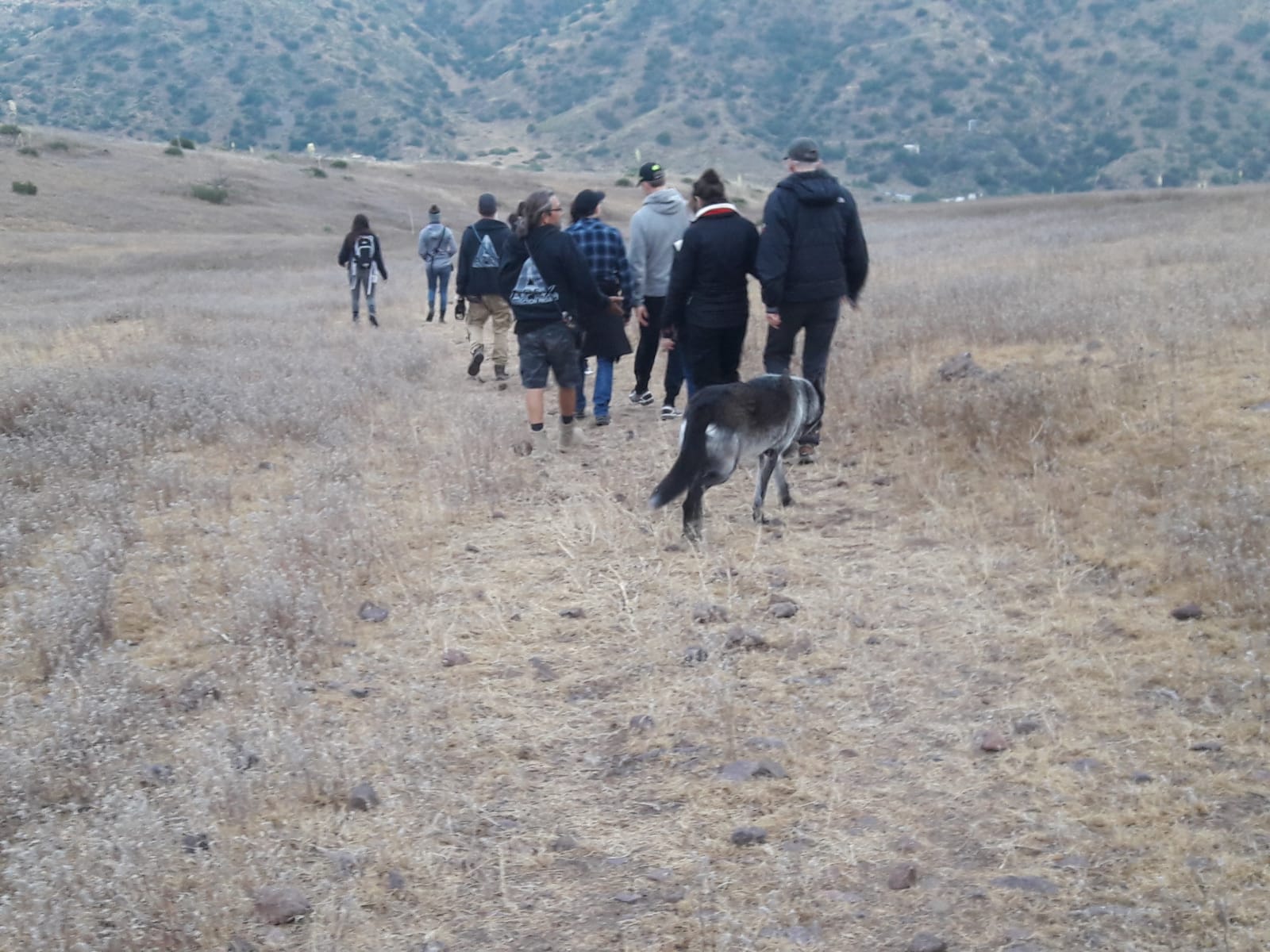 Wastell and Ficara also belong to a national network of rescuers. "On average, there are three to seven messages about wolves that need to be rescued each week," noted Wastell. "Sometimes they are from breeders who close down, while other times, they are from individuals who can no longer care for them."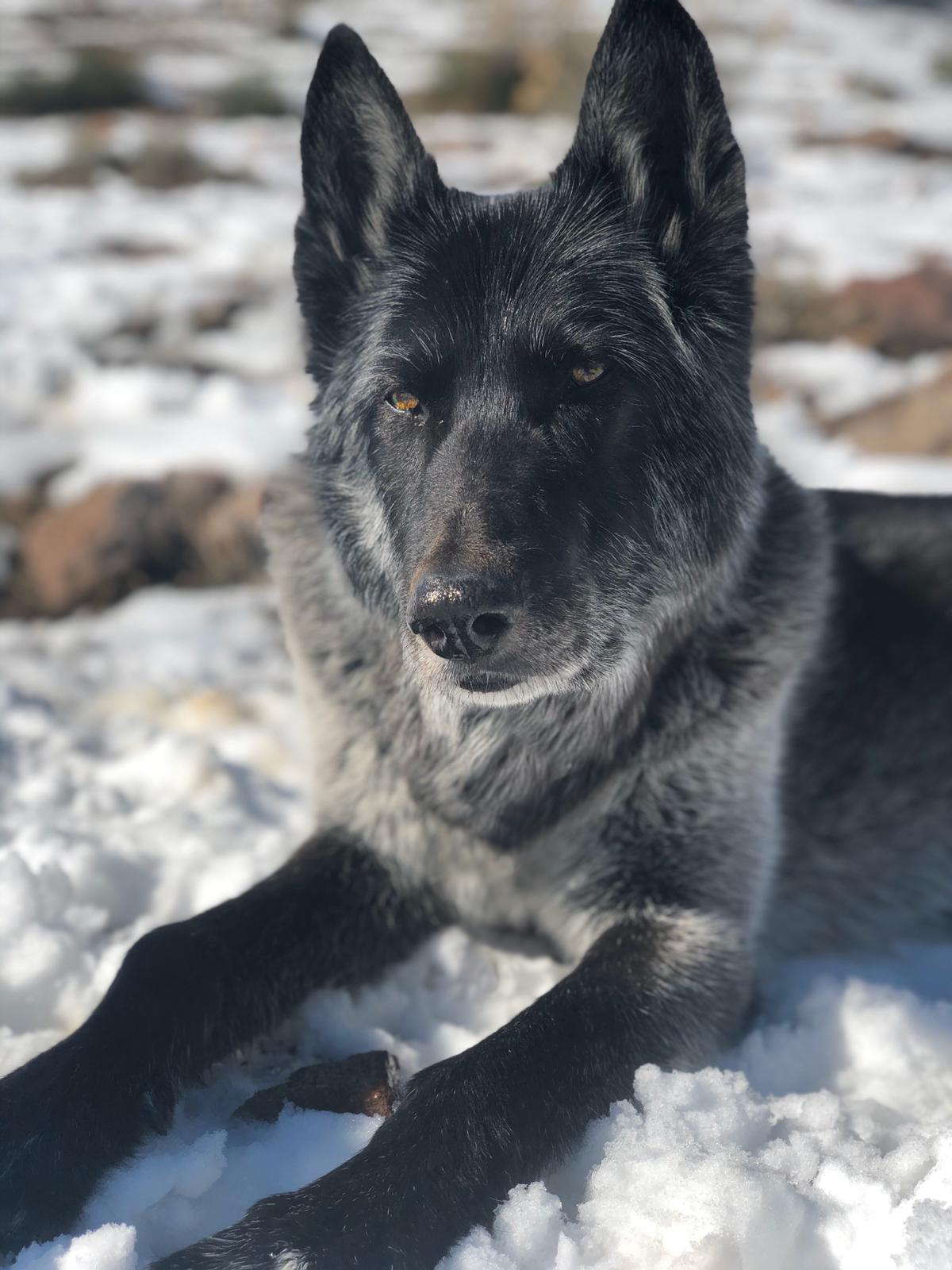 The busy team is preparing to co-host their fourth annual Sedona Wolf Week with their partners Plan B to Save Wolves which will take place virtually November 10th through the 14th. The free event will be full of informative, entertaining, and valuable information from some of the country's top wolf experts.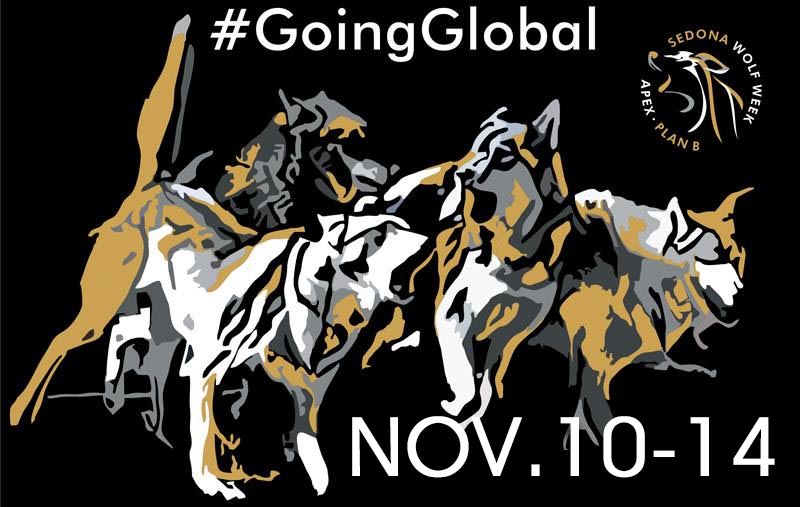 Apex Protection Project

was founded in

2015.

Located in the high desert north of Los Angeles, California, the small but growing organization is now working toward moving to a much larger property so that they may save more animals and provide them with a forever home. Wastell and Ficara told WAN that they would like to rescue between 16-25 wolves in the future.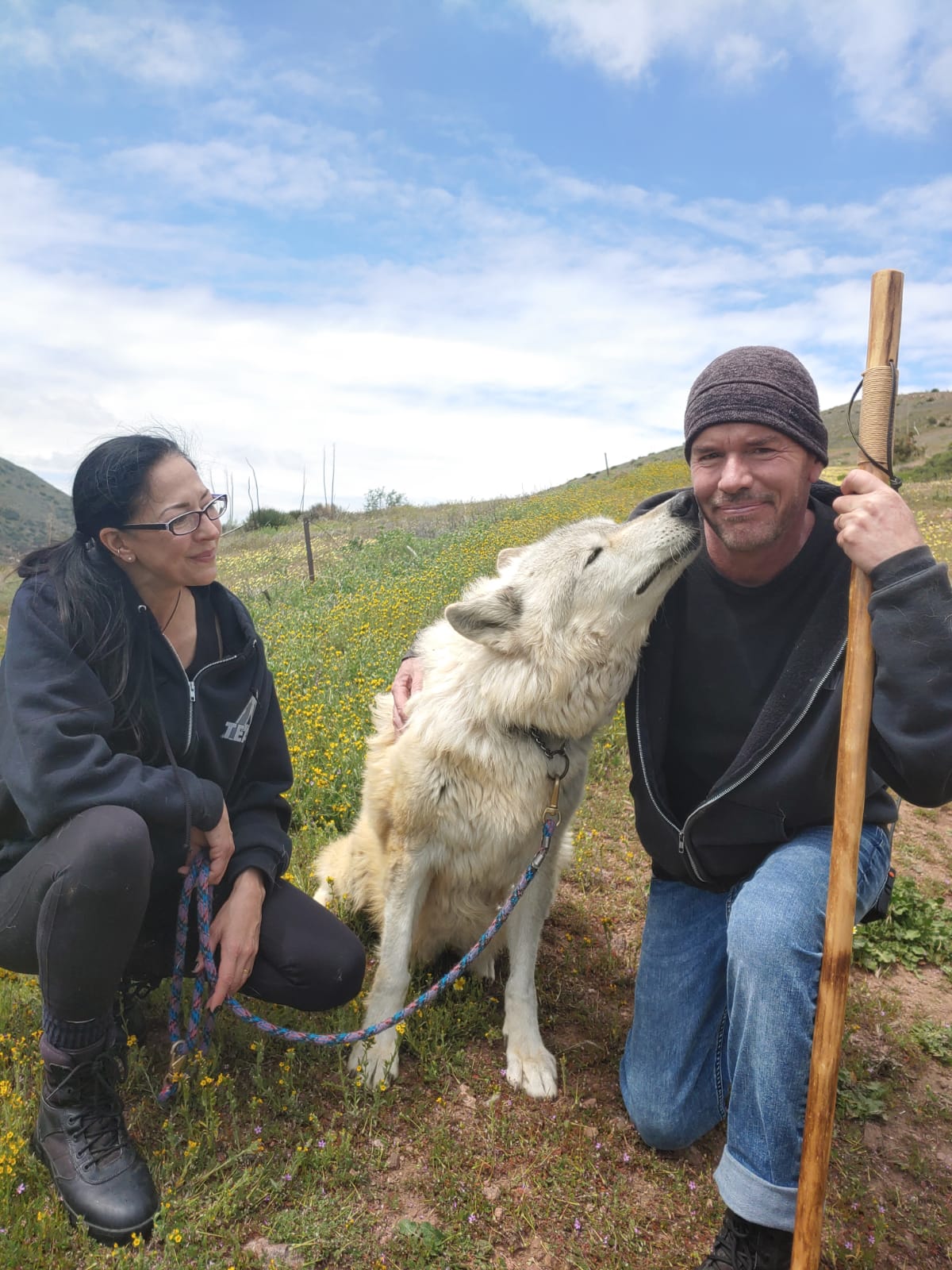 Please donate to

Apex Protection Project

to help them continue their critical and compassionate work saving, protecting, caring for, and providing rescued wolves and wolf hybrids with forever homes HERE!