In a heartwarming testament to the notion that the new year is a time for new beginnings, not one but two young cows have been rescued and are currently settling into their new forever home at Skylands Animal Sanctuary and Rescue in New Jersey. Founder, Mike Stura, talked with WAN about the harrowing rescue.
The unshakeable, strong and determined Stura was thrilled when he recently shared with WAN that a cow, now named Lilith, who he rehomed late last year was pregnant. Lilith had spent months on the run after escaping from a slaughterhouse in Long Island and was rescued by Stura in an intense operation.

"Looks like our young lady has a baby on board," said an elated Stura, who explained that Lilith and her son Liam would be able to spend the rest of their lives together at the more than 200-acre refuge. The sanctuary is currently home to over 400 rescued farm animals that have been saved from slaughter.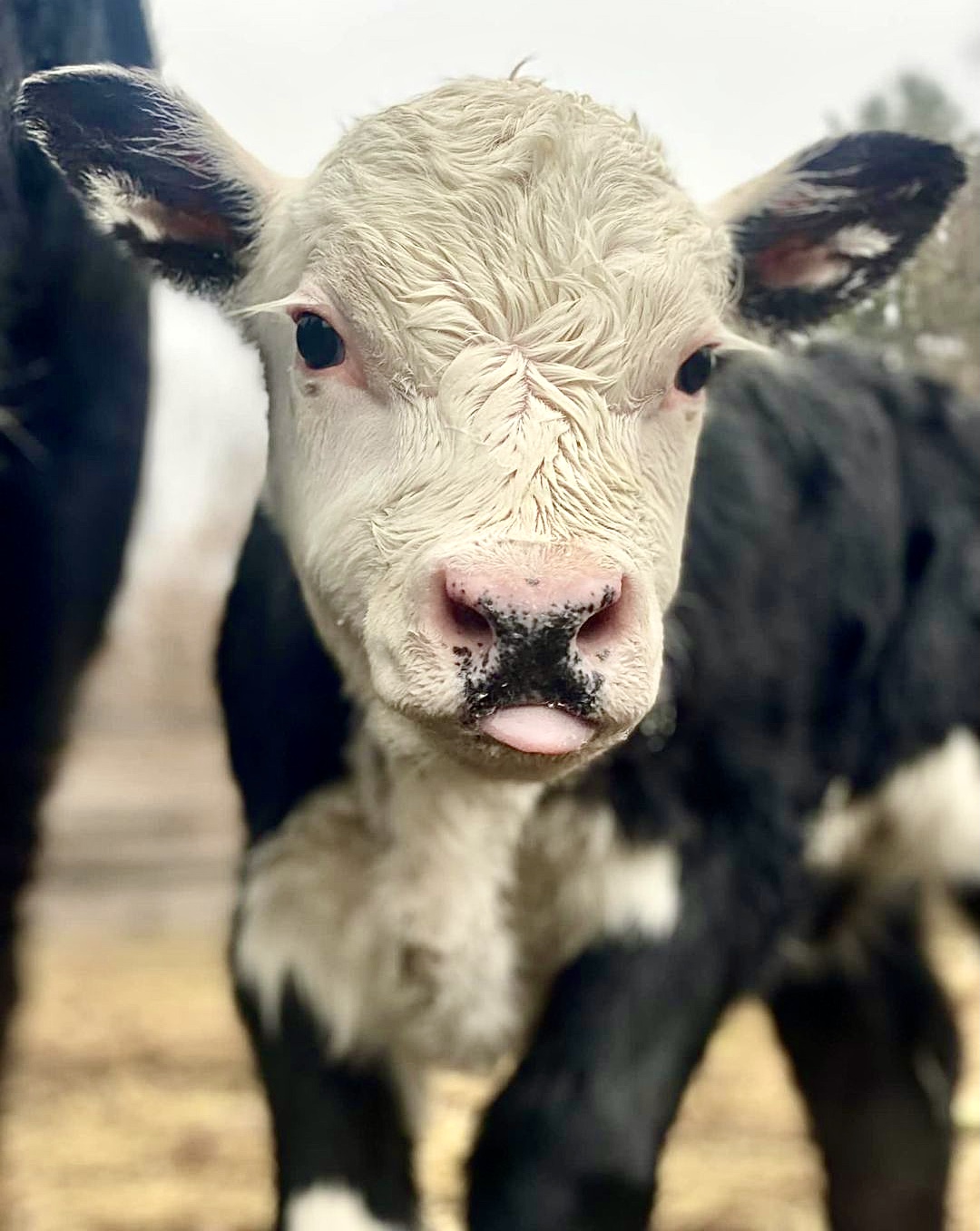 The remarkable rescue efforts began in August after Stura was informed by local animal rescuer Frankie Floridia that a cow had escaped from Jerry's Farm where she would most likely have been slaughtered for her meat. Unfathomably, the slaughterhouse, which reportedly also sells animals to petting zoos, waited two weeks before letting Floridia know about the missing cow.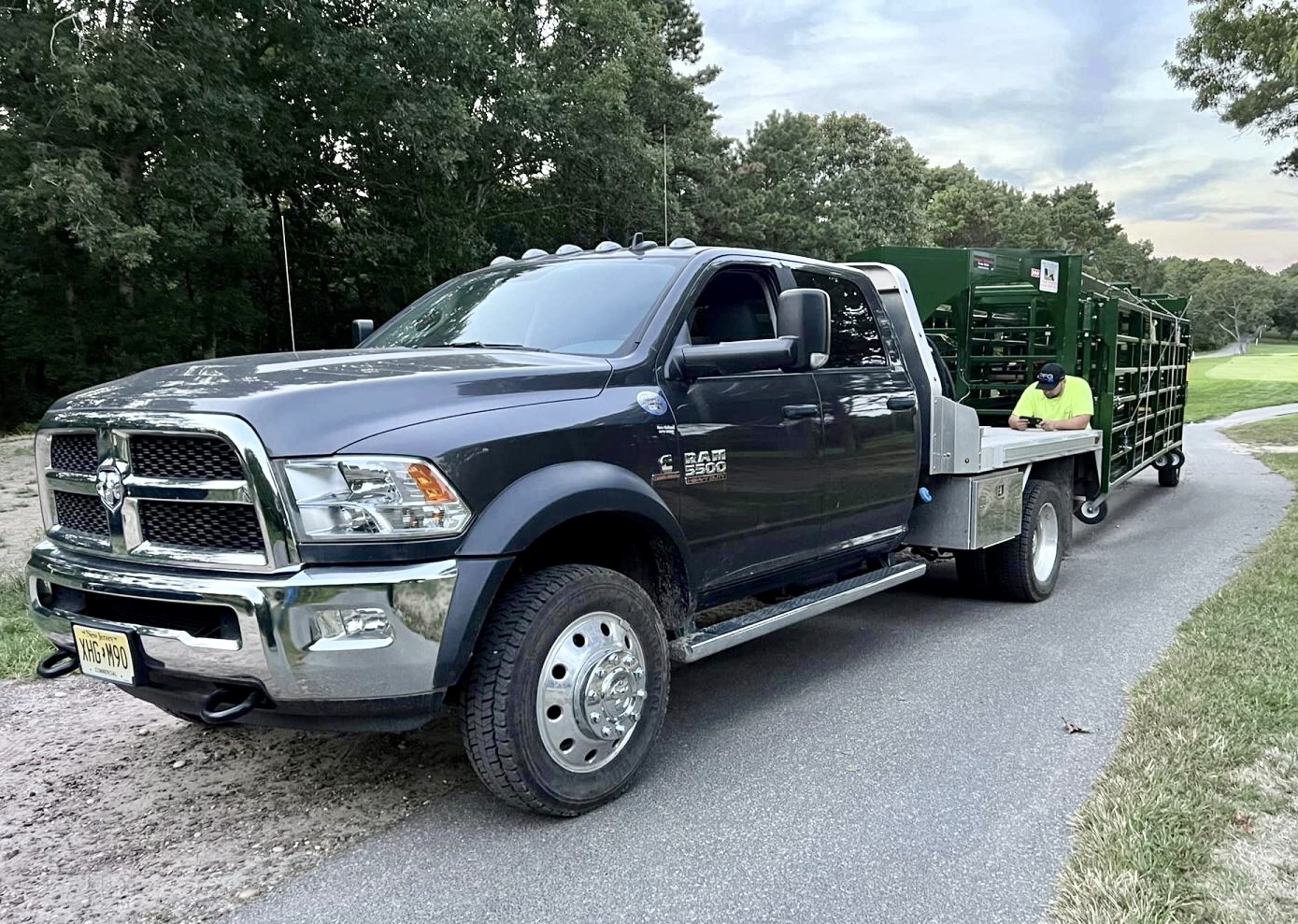 Floridia then contacted Stura who is known for extraordinary rescues of large farm animals. With two huge corrals and 15 cameras in tow, Stura was quickly on the case, traveling more than four hours away from Skylands. When not driving back and forth, Stura spent 20 nights in his truck and more at a local motel while he tracked the nearly two-year-old 900-pound cow. Local bird rescuer Karen Johnson and Eddie Spinski, who runs a canine search and rescue, also assisted with the operation.

"People identify with animals that are either afraid or brave enough to escape," noted Stura, who remains baffled at how people can sit down and eat a meal made of animals. "Ten minutes later, a whole life is gone. It is so wrong."
While Stura is thrilled to welcome Lilith and Liam to his expanding family of rescued animals, he remains somber about the fact that they are no different than the 38 million other cows that get murdered for their meat each year.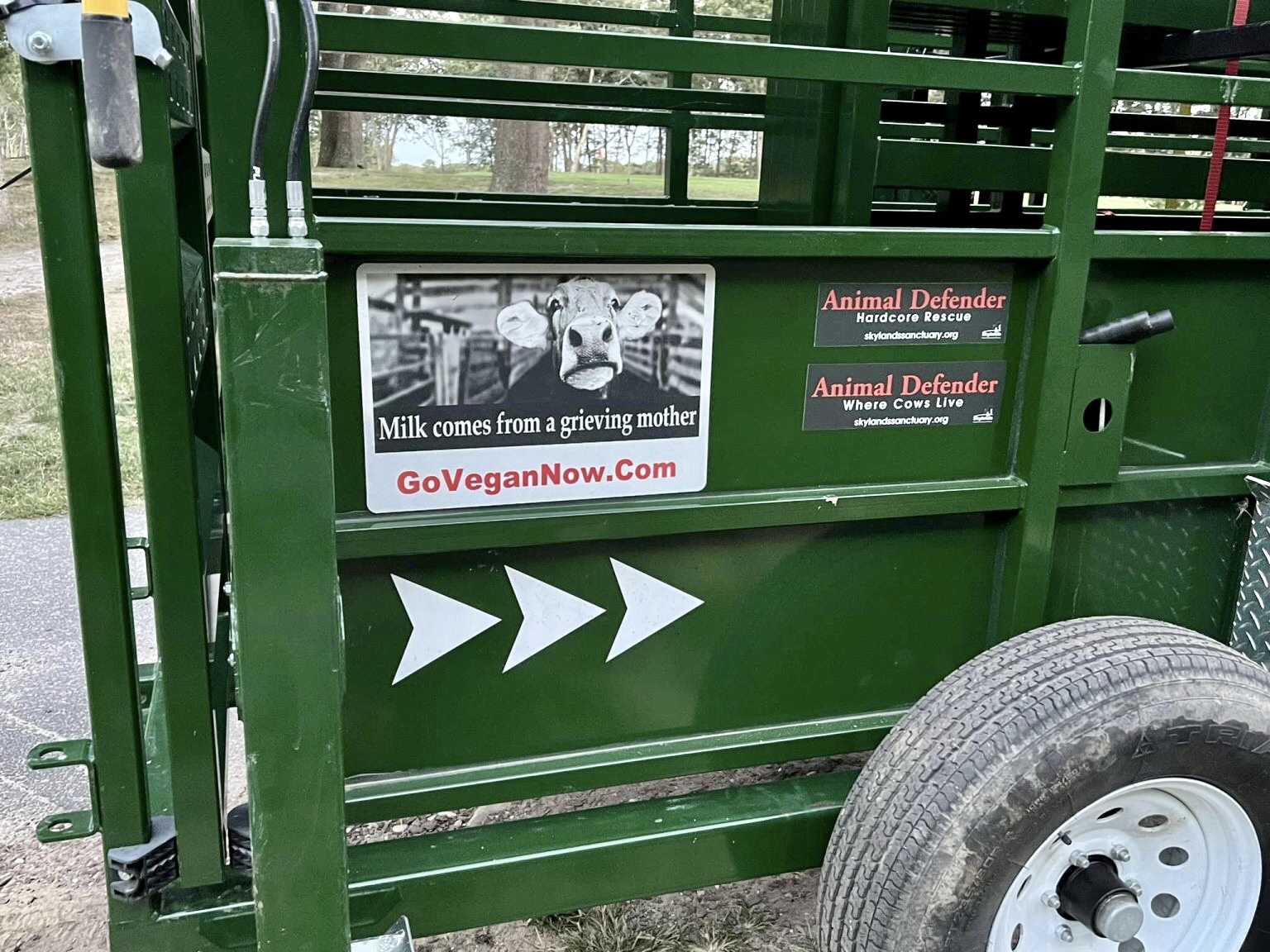 On a positive note, Stura concluded with news that some extremely generous supporters are now doubling donations up to

$60,000.