Photos from Worldwide Veterinary Service
The coronavirus pandemic has presented dire circumstances worldwide, affecting people and businesses across the globe. The virus also threatens millions of animals needing treatment for non-Covid-19 ailments. These animals are silently suffering and need help along with a host of animal welfare organizations worldwide working tirelessly during this trying time.
For the last 16 years, UK-based Worldwide Veterinary Service has been sending vital veterinary aid all around the world; often providing care for animals in need where no one else can.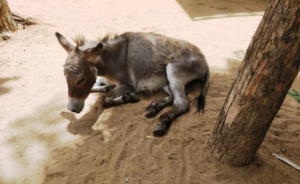 "Now, we can use our global network of animal welfare charities to ensure that animals in need receive the care they deserve through the COVID-19 pandemic," stated the organization in their

crowdfunding plea.

They send vets where they are needed most and ship urgent aid supplies worldwide.
While the organization noted that the coronavirus pandemic means that they are unable to send their vets or volunteers anywhere currently, they are able to send much needed veterinary supplies.
"They are on their way to Italy," noted a post on the Worldwide Veterinary Service Facebook page. "These aid parcels, packed with almost 50kgs of life-saving veterinary supplies including anti-inflammatory pain relief medication and antibiotic tablets, were sent yesterday to 18 different charities across the country to help treat and care for animals during this challenging time."
In 2019, Worldwide Veterinary Service sent supplies worth over £268,000 to 66 countries worldwide; sending urgent aid to animals which otherwise would have not received veterinary care. In a typical month, the organization sends almost 100 parcels full of supplies to numerous charities working with limited provisions. The organization's aid parcels are sent to war zones and remote communities to end animal pain and suffering.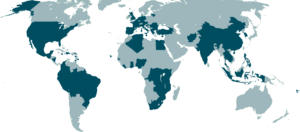 "We have sent basic flea and tick treatment to Mozambique to stop street dogs dying from chronic tick-borne diseases. We have provided wound care packages to care for donkeys in Zimbabwe afflicted with axe injuries. We have ensured that chimpanzees in Cameroon could be safely tested and protected against the deadly TB disease."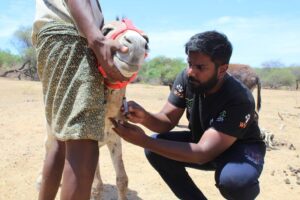 "We cannot forget the animals we share this world with during this time," the organization explained. "With your support, we can ensure that care is provided, where it is needed most, now!"
"However much you are able to give, you will be making a massive difference to so many animals," shared the organization.
More information and ways to donate to

Worldwide Veterinary Service

can be found HERE!
You can help all animals and our planet by choosing compassion on your plate and in your glass. 

#GoVeg