Photos from Dog Meat Free Indonesia
A gang of dog meat traders in Indonesia was caught with 78 dogs bound and gagged in the back of a truck headed for slaughter in Central Java, Indonesia. Officials in Java have confirmed that the criminals will be prosecuted for the first time in the country's history under animal health laws. The news comes ahead of

International Dog Day

on

August 26th.
On May 6th, Kulon Progo District Police intercepted a truck illegally transporting the dogs to be sold for human consumption. This was the first ever such interception in Indonesia, and followed discussions with the Dog Meat Free Indonesia coalition which campaigns for a nationwide ban on the brutal trade. As per a statement sent to WAN by Humane Society International, The Kulon Progo District Attorney's Office has now confirmed its intention to prosecute the criminals.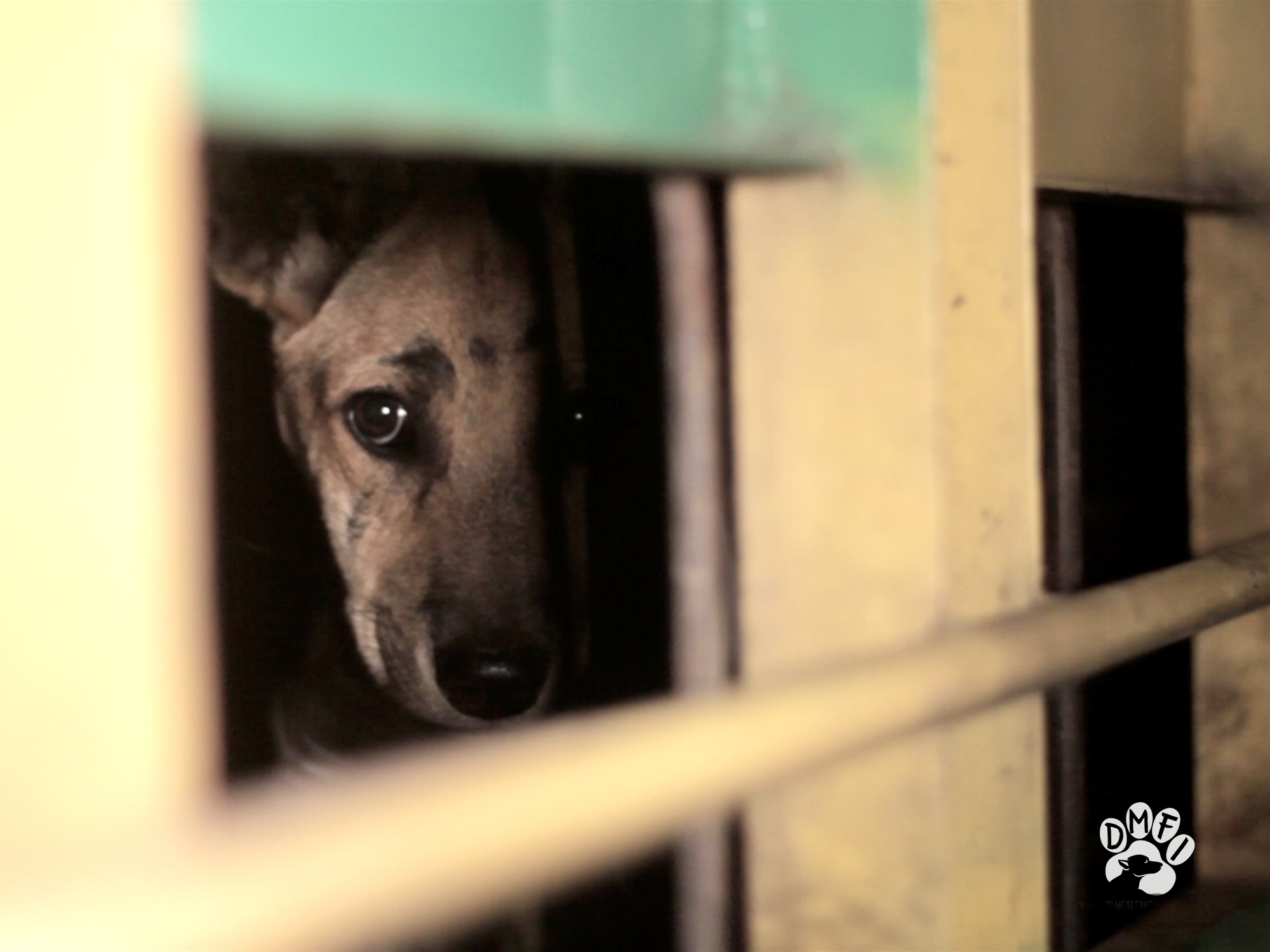 The dog meat traders are considered to have violated Article 89 of Law No. 18/ 2009 concerning Livestock and Animal Health, with a maximum penalty of

five years

imprisonment

or a maximum fine of

1.5 billion IDR,

which equates to over

$100,000 USD.

They also violated Article

140 of Law No. 18/ 2021 
on Food,

with a maximum sentence of

two years imprisonment

or a maximum fine of

4 billion IDR,

which is more than

$275,000 USD.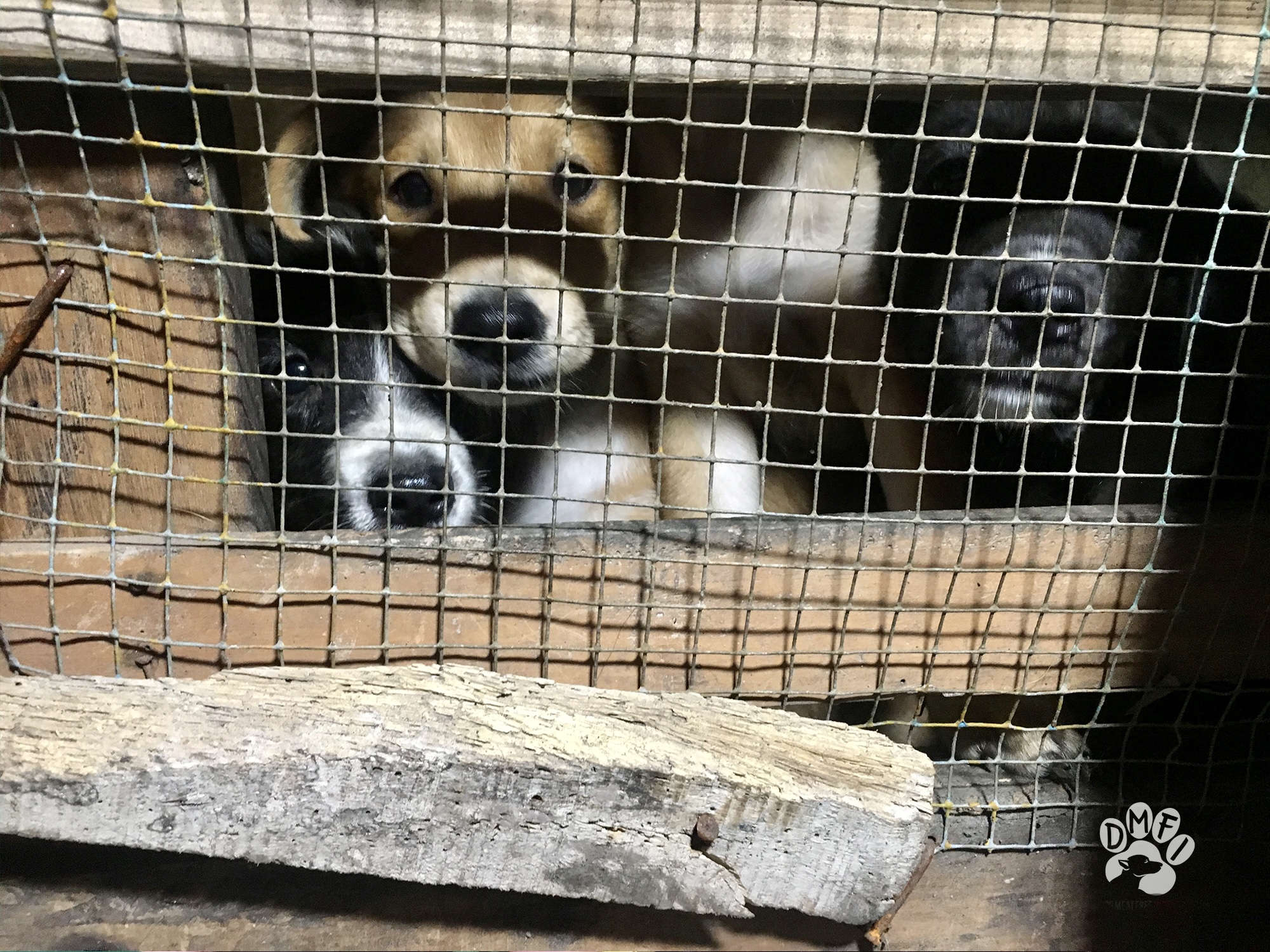 The dogs in this case were all stolen from the streets where many pets roam freely, many still wearing collars, and transported from West Java on a gruelling journey lasting more than 10 hours. The dog meat traders illegally crossed provincial borders with the dogs, with no record of the animals' disease or vaccination status.

For example, Solo, a city in Central Java, is an epicenter for much of Java's dog meat trade, with 85 street stalls selling dog meat, brutally slaughtering an estimated

13,700 dogs

each month

in filthy makeshift slaughterhouses with no way of ensuring the meat is even safe for consumers.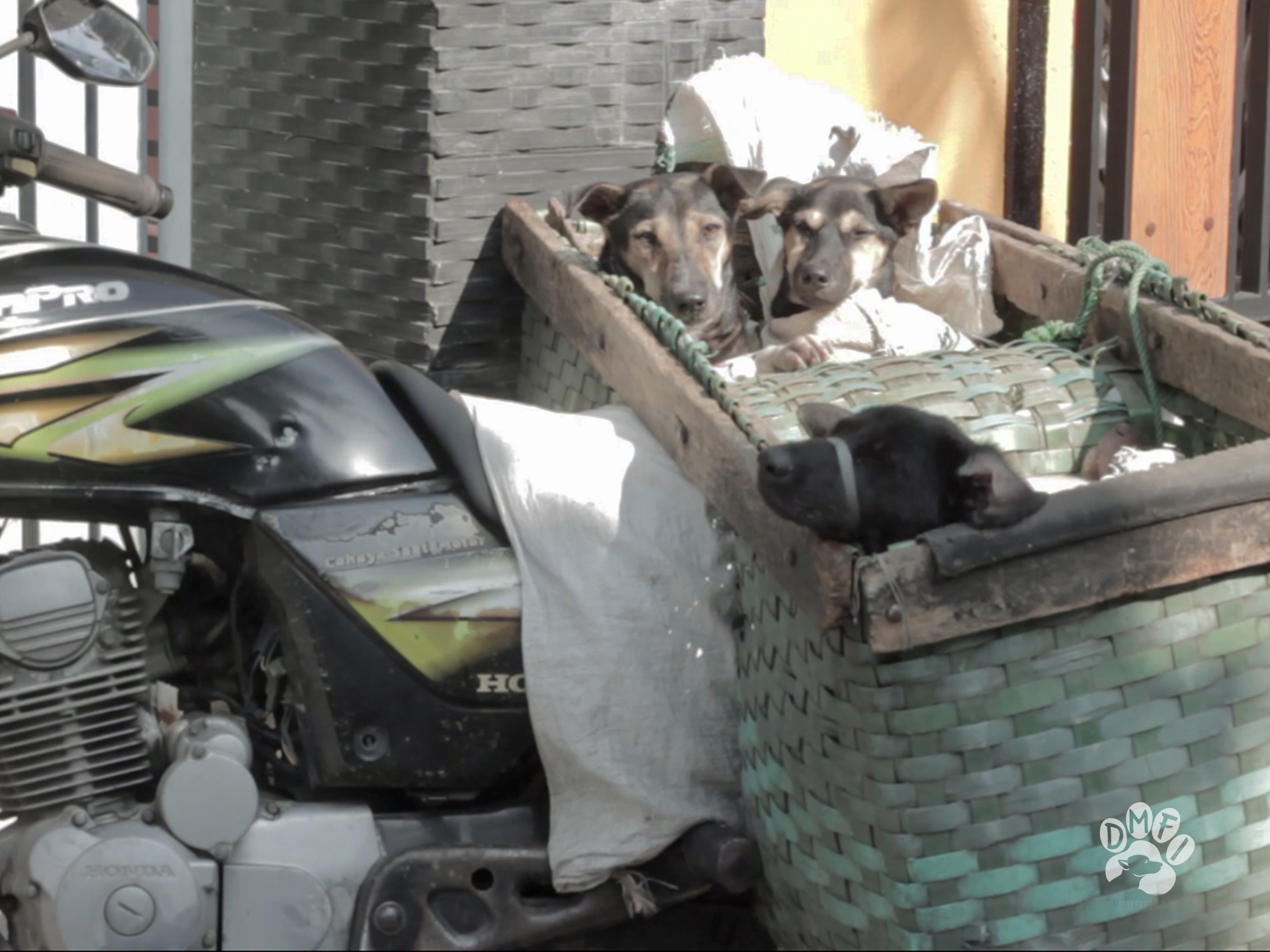 The Dog Meat Free Indonesia coalition has conducted numerous investigations over the past several years, exposing the brutal reality of the trade in dogs destined for human consumption. Every month, tens of thousands of these dogs are taken from the streets and illegally transported to many parts of Indonesia. Many die during this horrific journey from heatstroke, dehydration, or injuries inflicted during capture and transport.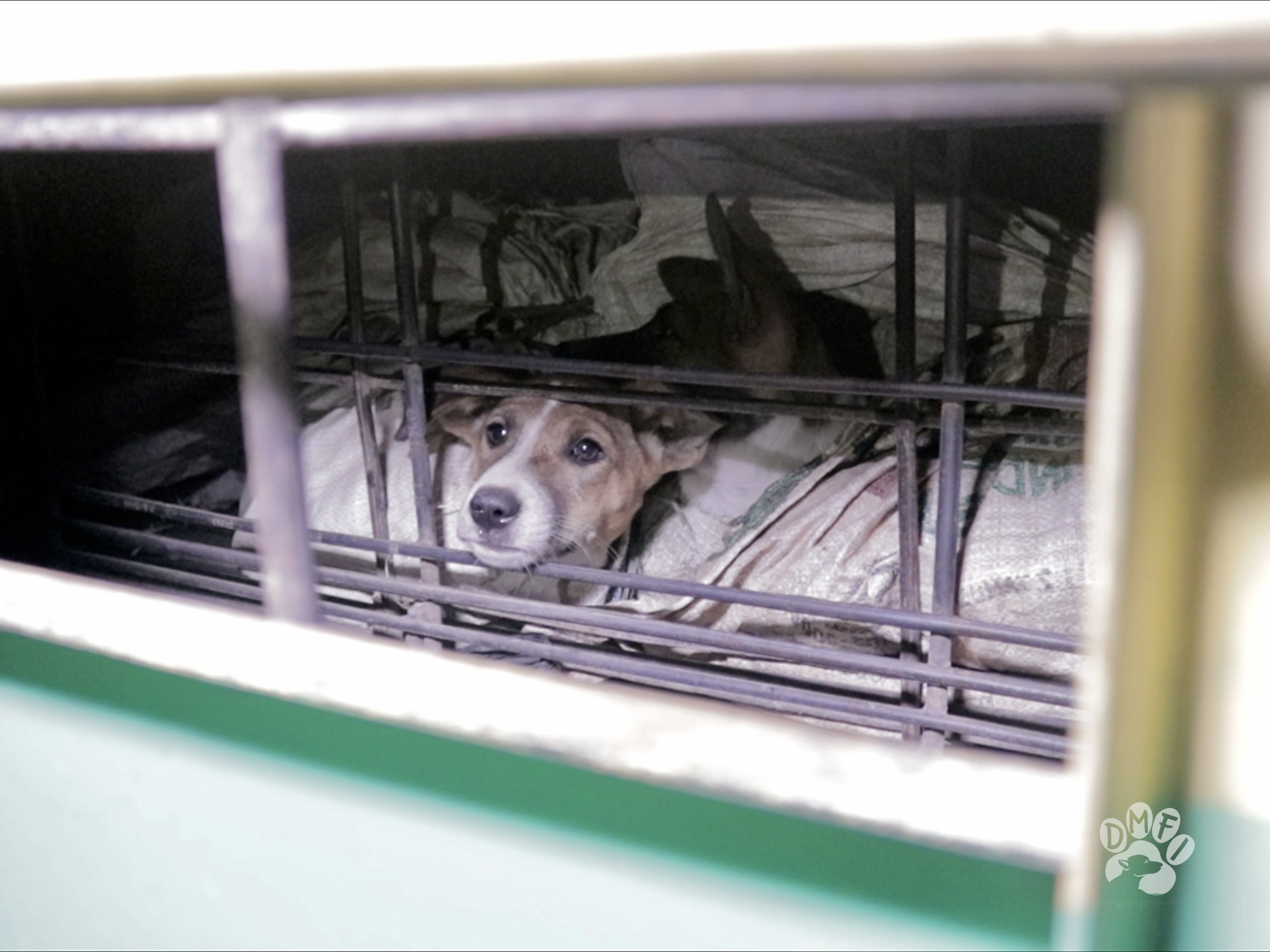 For those who survive, they are taken to filthy makeshift slaughterhouses where they are beaten and strung upside down to bleed out while still conscious, or beaten to death on the streets in public markets in some parts of the country in full view of other terrified dogs bound and caged who await their turn.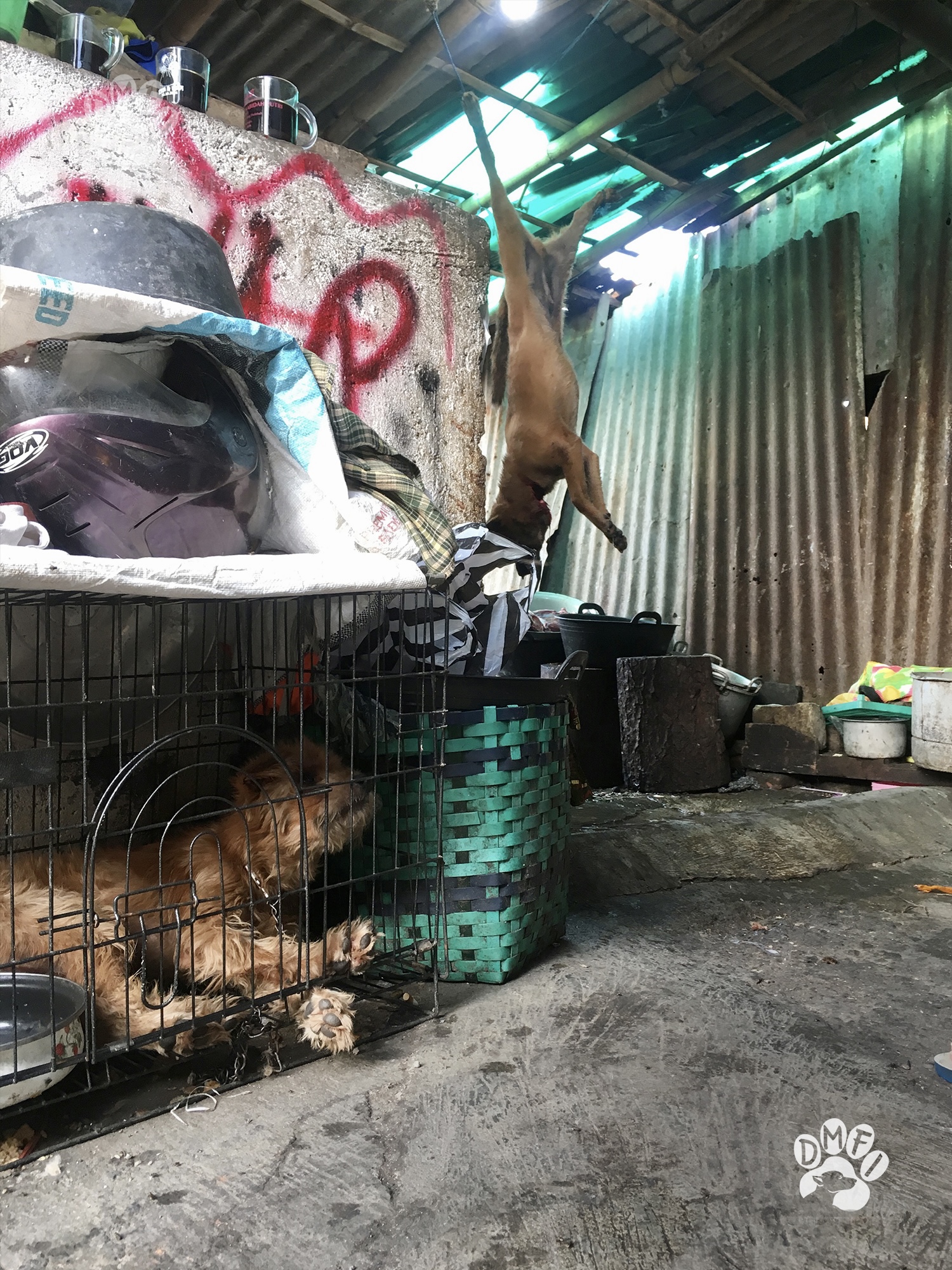 "There are thousands of dog trucks just like this happening every year across Indonesia, illegally transporting terrified and disease-vulnerable dogs across provincial borders to filthy slaughterhouses and markets. We have documented first-hand dogs being slaughtered in public alongside a myriad of wild and domestic species in markets in North Sulawesi," said Lola Webber, Humane Society International's dog meat campaign director based in Indonesia. "The trade is not only utterly brutal, but also the perfect breeding ground for the next serious public health disaster."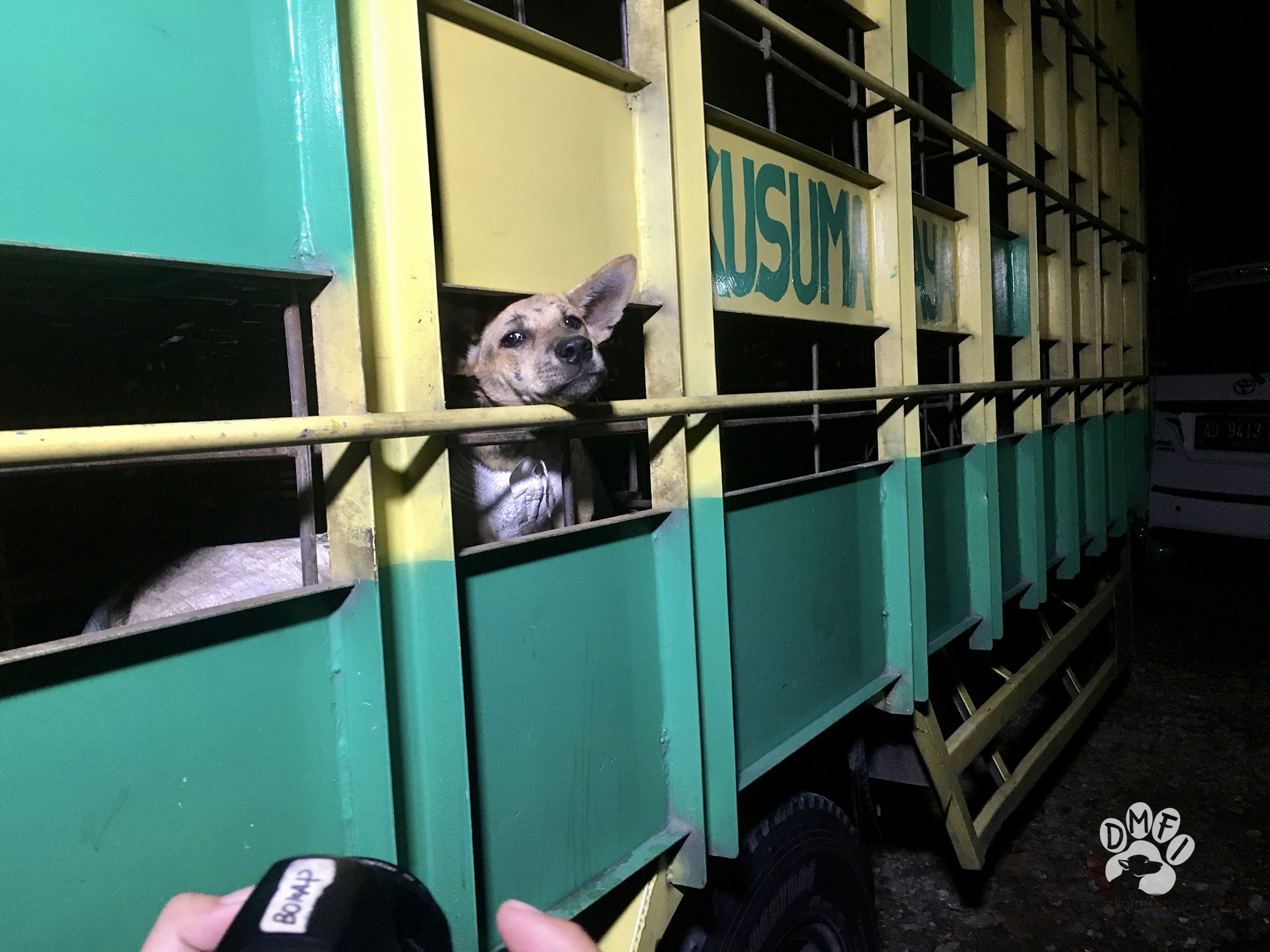 "New pathogens could jump to humans in a number of ways: a dog trader wounded during the day's slaughter, a local consumer eating cross-contaminated dog meat bought at a nearby stall, or a tourist breathing in microscopic blood droplets as they browse the markets," continued Webber. "We cannot allow the dog meat trade to thrive across Asia if we hope to protect the public from future pandemics."

Opinion polls show that only a small minority of Indonesia's population, 4.5% consume dog meat, and only a very small number of those involved in the trade rely solely on dog meat as their main source of income.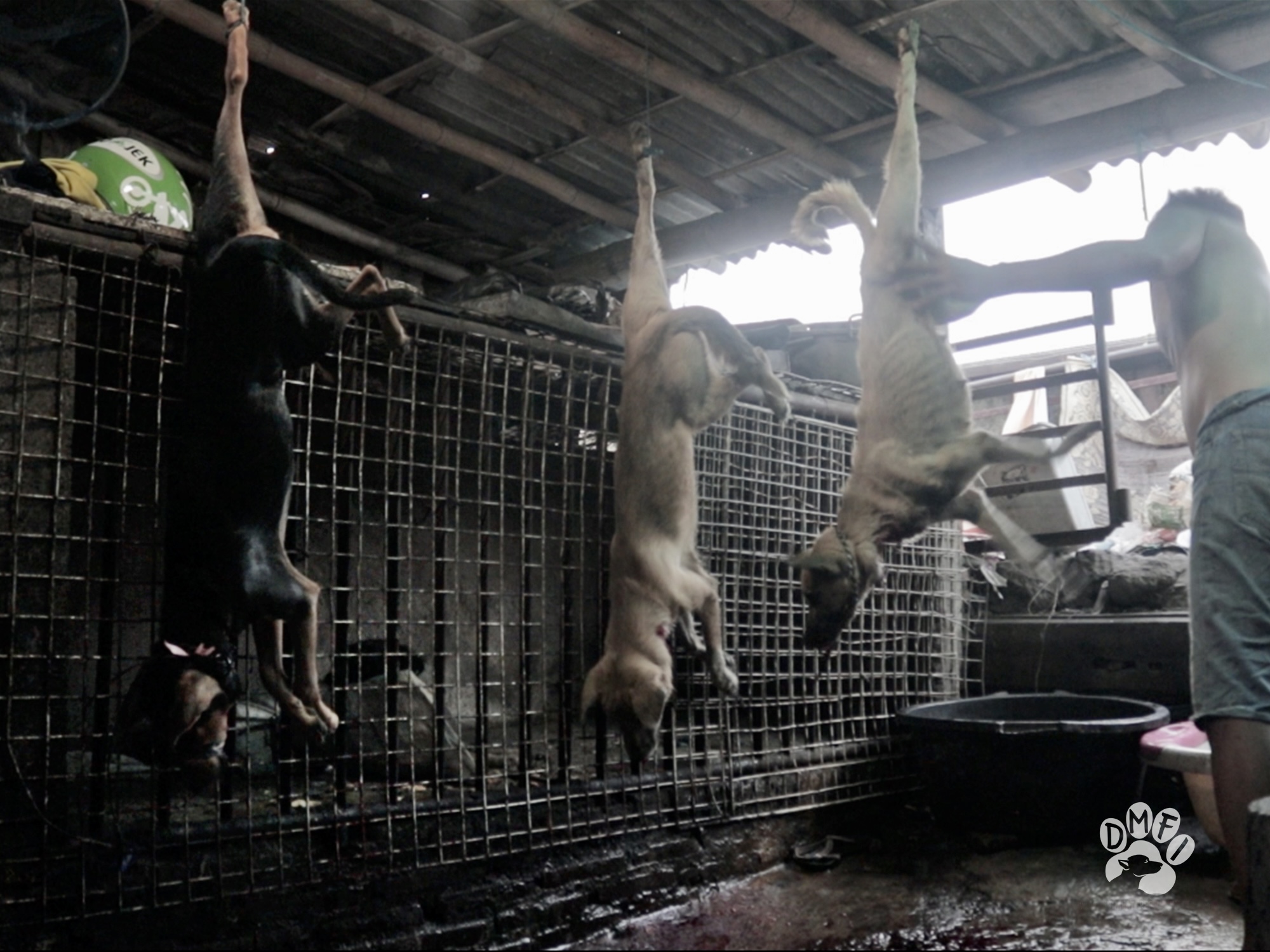 Take action now by signing this global petition from 

Dog Meat Free Indonesia

 urging the Indonesian government to ban the brutal trade in dogs, and consumption of dog meat throughout the country, HERE!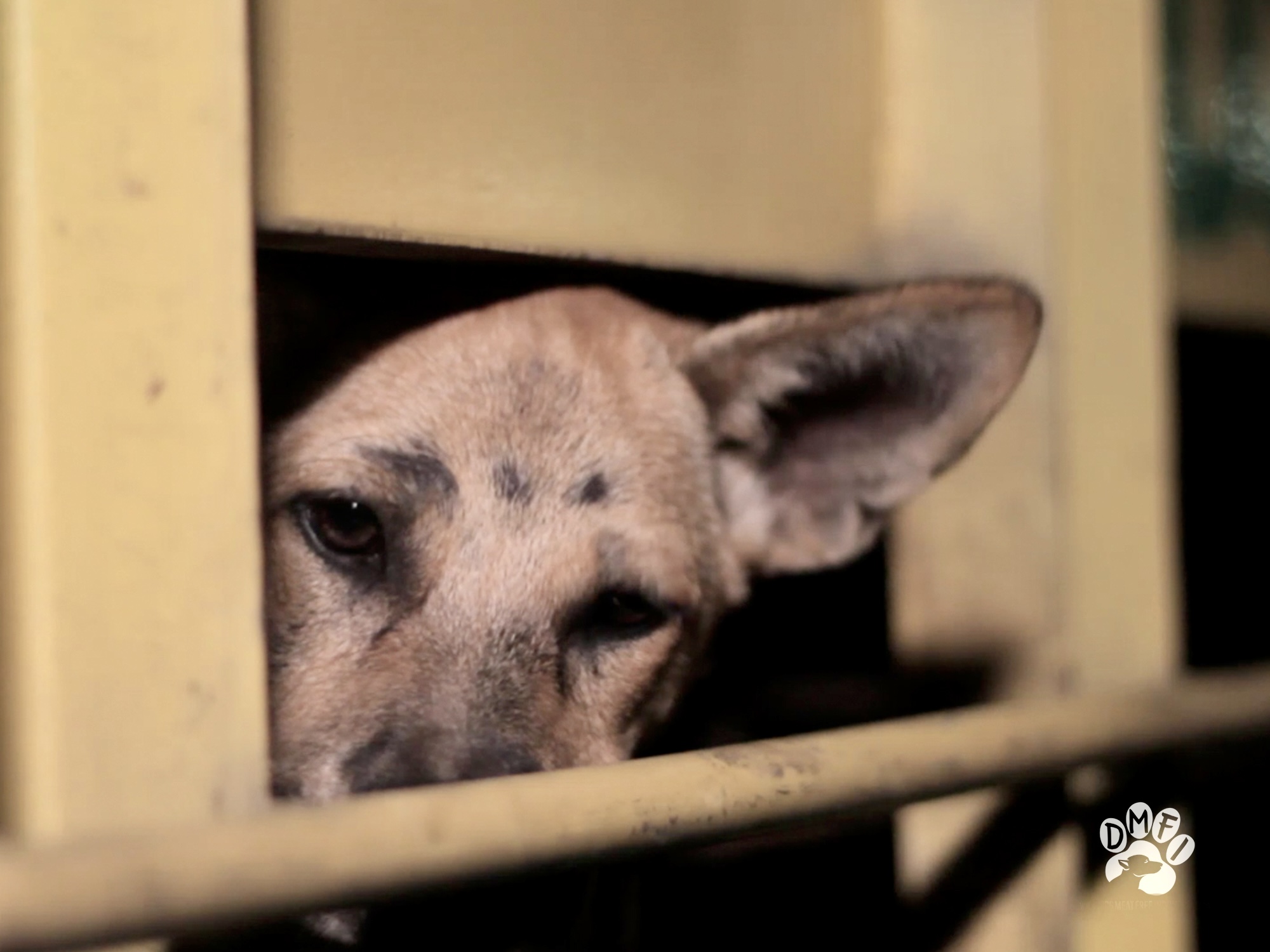 You can help all animals and our planet by choosing compassion on your plate and in your glass. 

#GoVeg