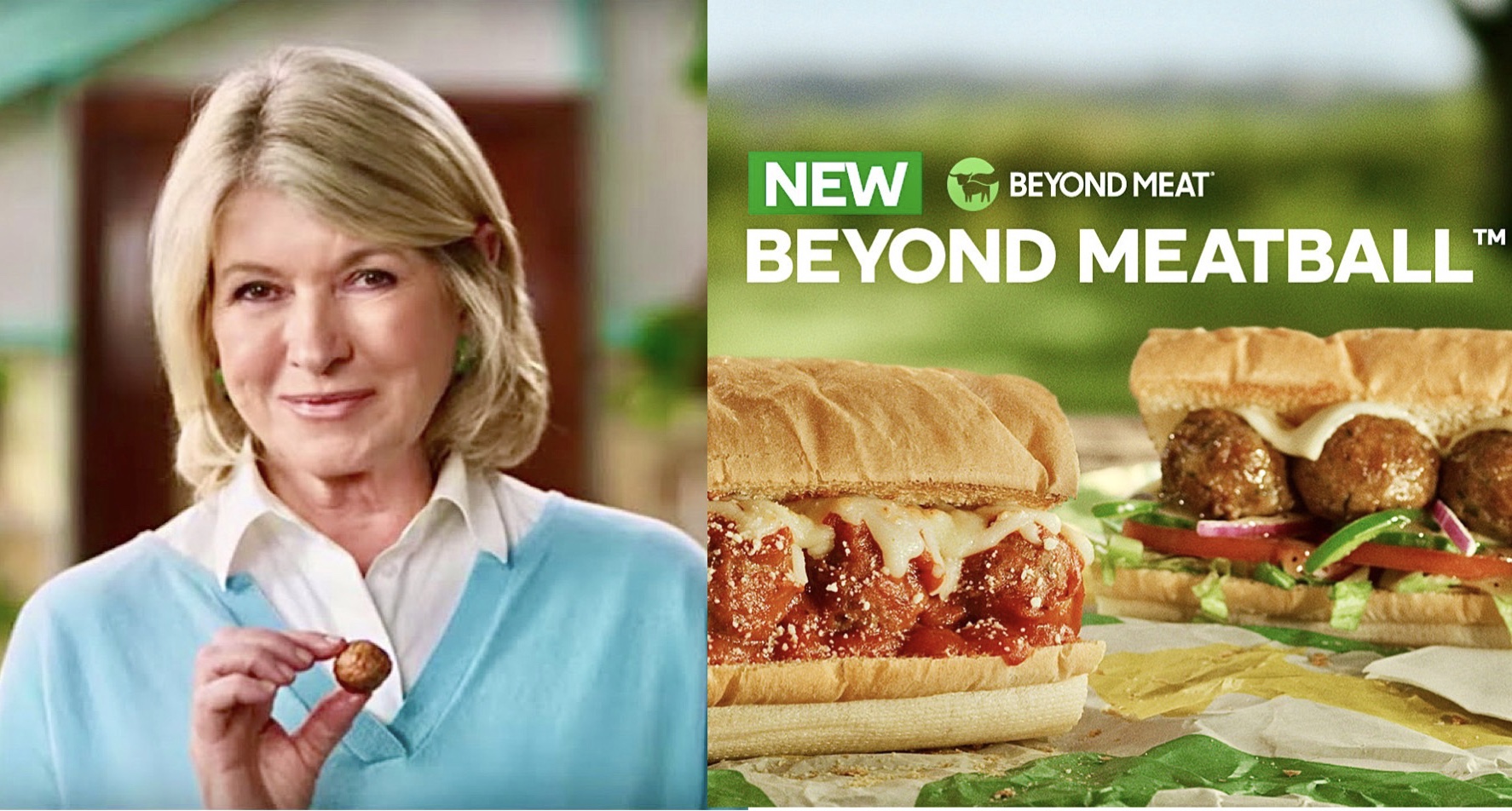 Martha Stewart has partnered with Subway to launch the 
"new" Beyond Meatball Marinara sub in Canada

 with a

satirical video

of her sharing tips on how people can grow their own Beyond Meatball.
"Martha is the perfect partner to announce the nationwide launch of the Beyond Meatball Marinara Sub in
Canada

," said 

Cristina Wells

, Subway Canada's Senior Marketing Director. "Martha's green thumb and culinary prowess made her a natural fit to speak to the unbelievable cultivation and care that goes into creating the Beyond Meatball."
"Subway had me at 'an exciting new plant-based protein choice,' because that is perfect for my lifestyle," said
Stewart

. "The new Beyond Meatball subs really are delicious; and you could say I'm an expert when it comes to good taste."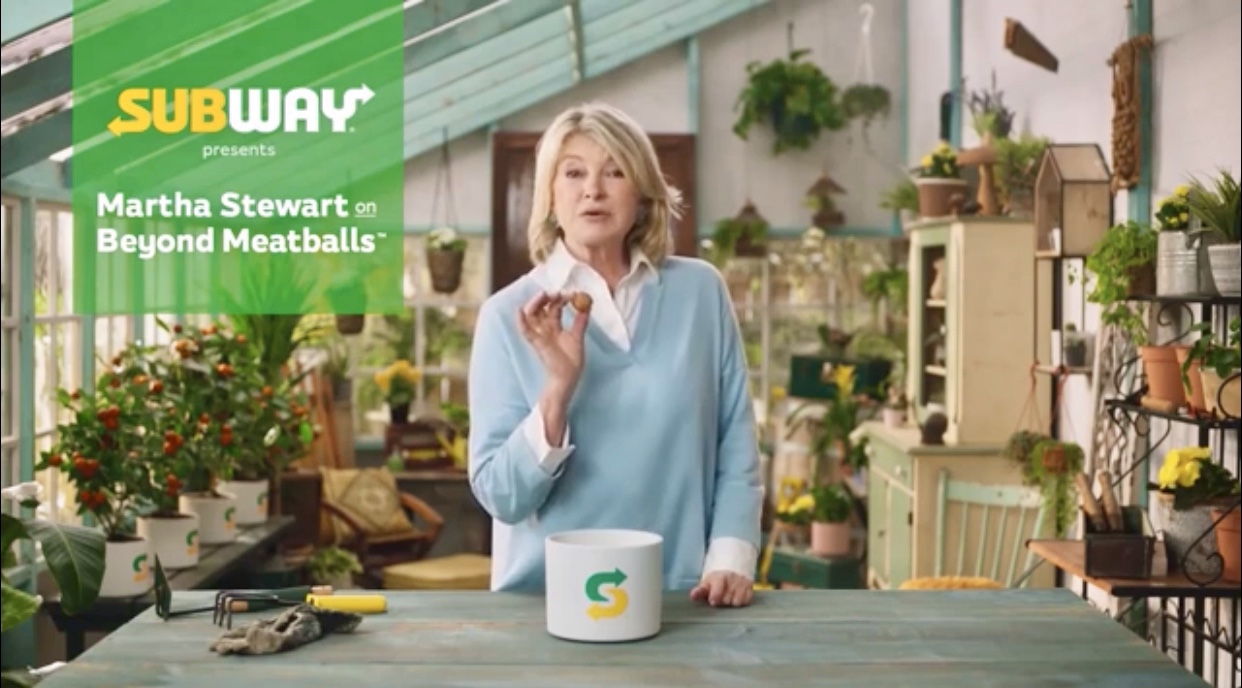 Now available exclusively at participating Subway's across 
Canada, the

 plant-based Beyond Meatball Marinara sub offers as much mouth-watering flavor as the traditional meatball sub from Subway and is packed with 22 grams of protein per six-inch sub.
As previously reported by WAN, last September Subway offered the Beyond Meatball Marinara sub in

685 participating restaurants across Canada and the United States

for a limited time only. Perhaps the test resulted in the "new" version of the sub that is now available at participating locations in Canada.
"We are proud to expand the Beyond Meatball to thousands of Subway locations across
Canada

, introducing the delicious taste and benefits of Beyond Meat to a widening consumer base," stated 

Ethan Brown

, Beyond Meat's Founder and CEO. "

Canada

is a progressive market and we have seen strong engagement from consumers there. Through our partnership with Subway, we look forward to offering delicious options that will excite new and existing fans."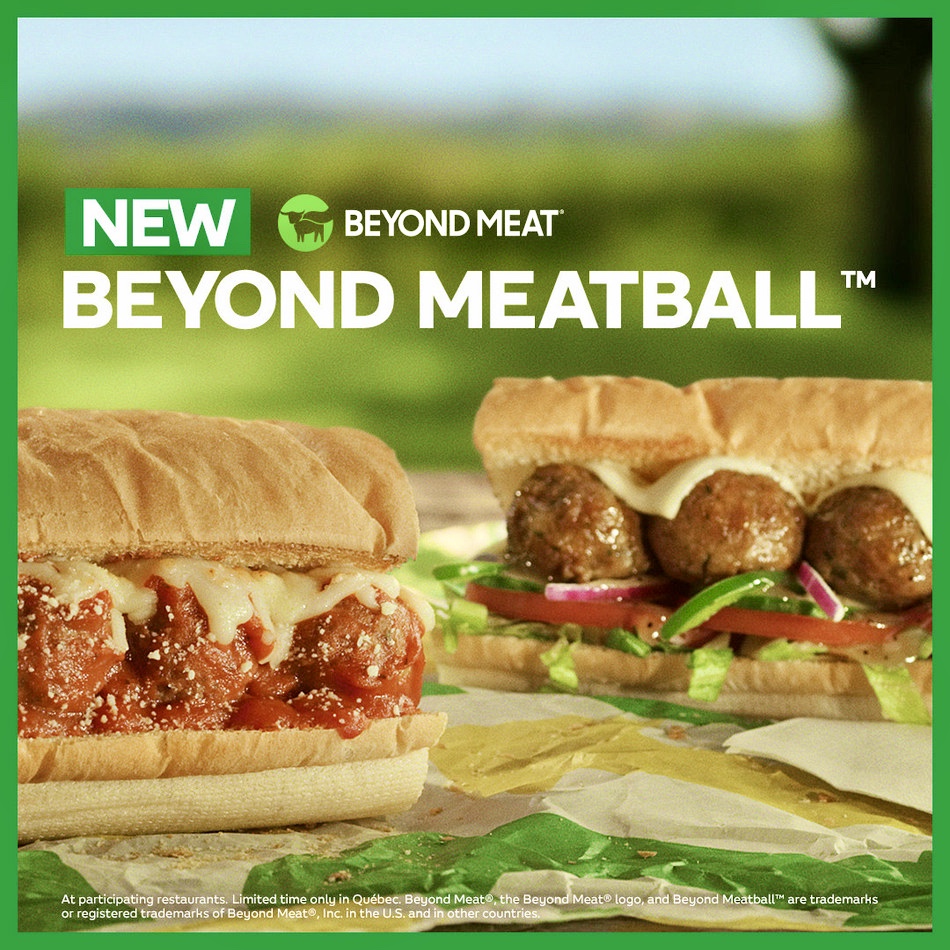 Help us continue to bring you the latest breaking animal news from around the world and consider making a Donation Here! www.peace4animals.net/donate
Please share our articles, follow us on social media, and sign up for our newsletter! Go Plant-Based!
"One Person CAN Make A Difference"