Photos By: FOUR PAWS International
Kaavan, the

world's loneliest elephant,

has finally been relocated from the 

Marghazar Zoo

in

Islamabad, Pakistan,

to the Cambodia Wildlife Sanctuary, with global animal welfare organization FOUR PAWS International overseeing the transfer.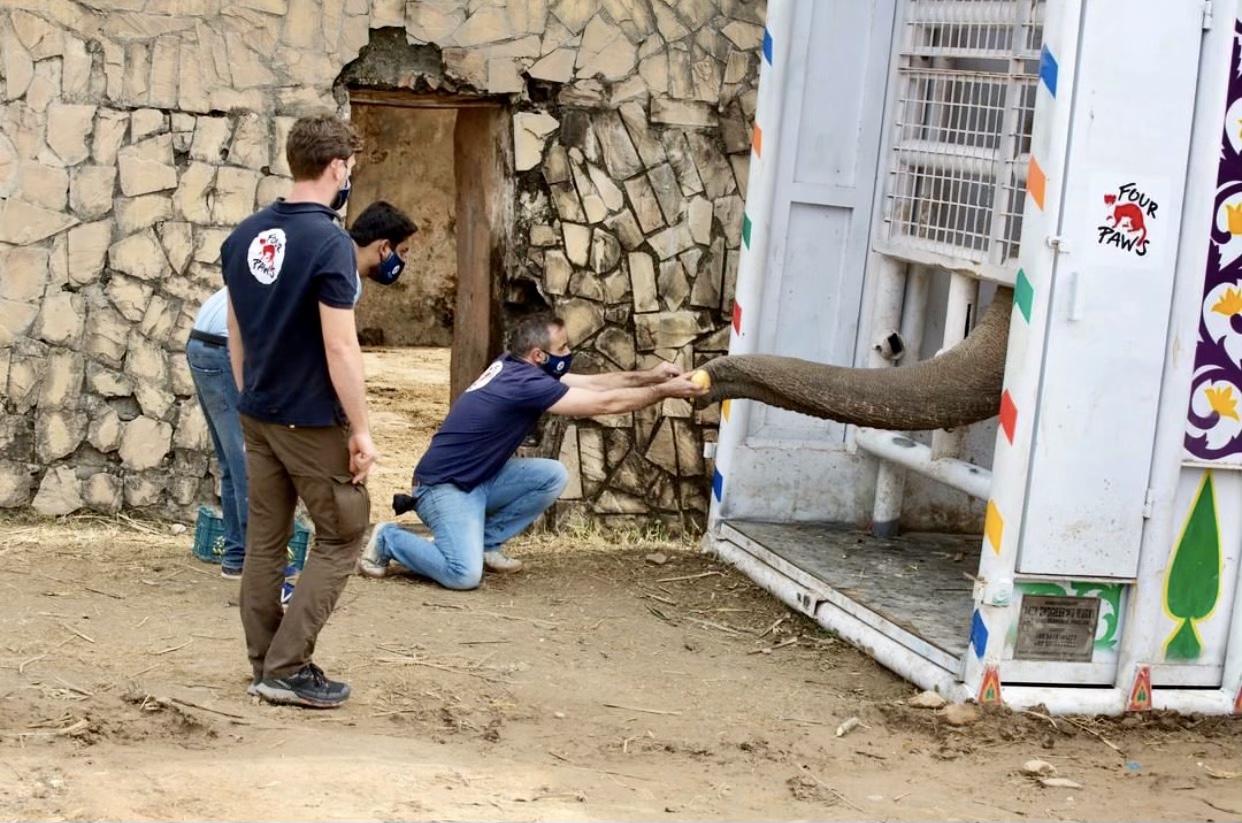 Last month, the Islamabad High Court appointed Dr. Amir Khalil, veterinarian at  FOUR PAWS, as amicus curiae and assigned him with the logistical organization of Kaavan's relocation, along with the support of the NGO Free The Wild.
As WAN reported in
2017,

Free The Wild's Co-founder, music legend 

Cher,

has been fighting for Kaavan's rescue since 2016.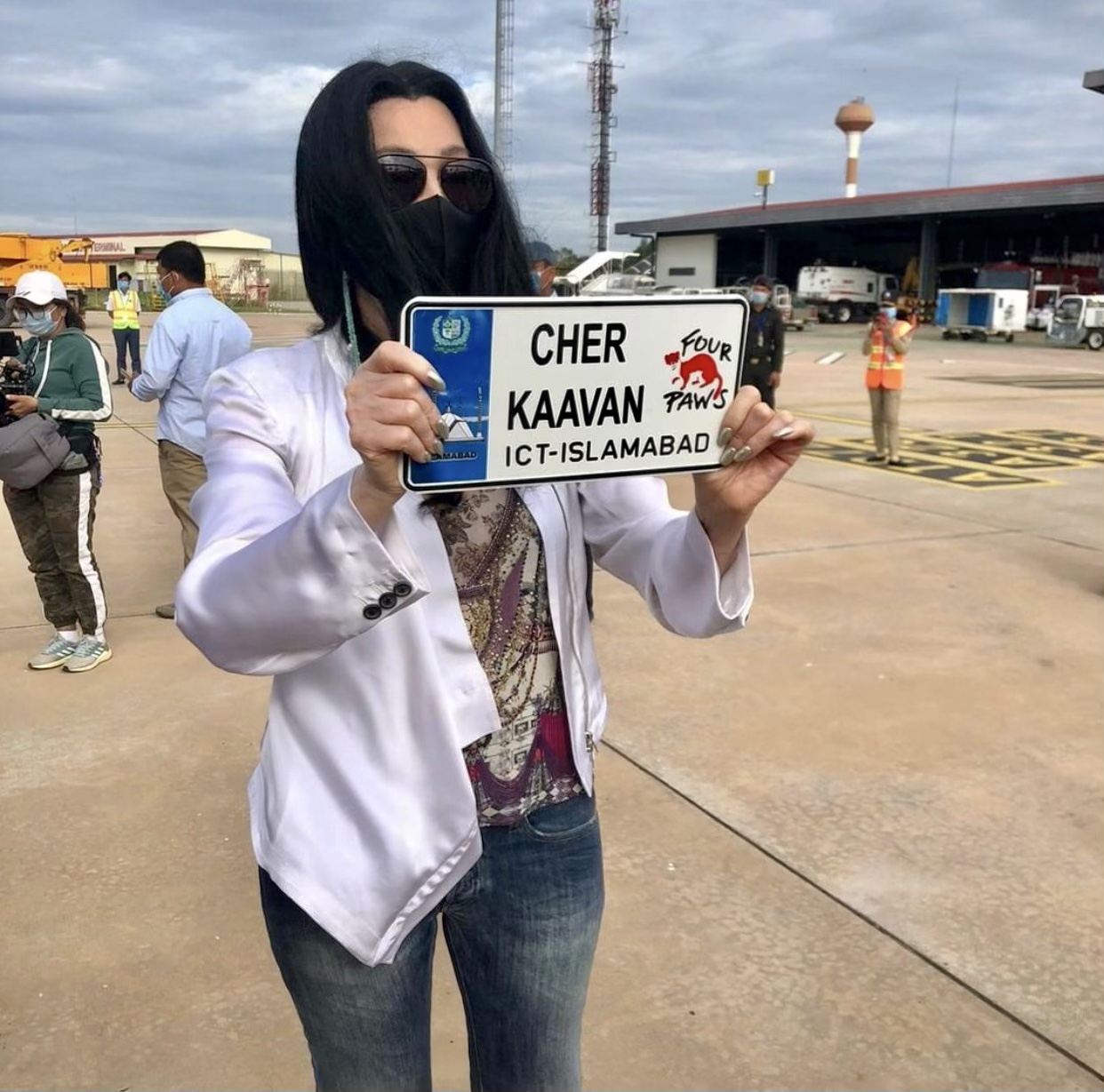 A Russian cargo plane and a four-ton transport crate that was able to hold a wild elephant are just some of the things that FOUR PAWS had to organize for Kavaan's departure.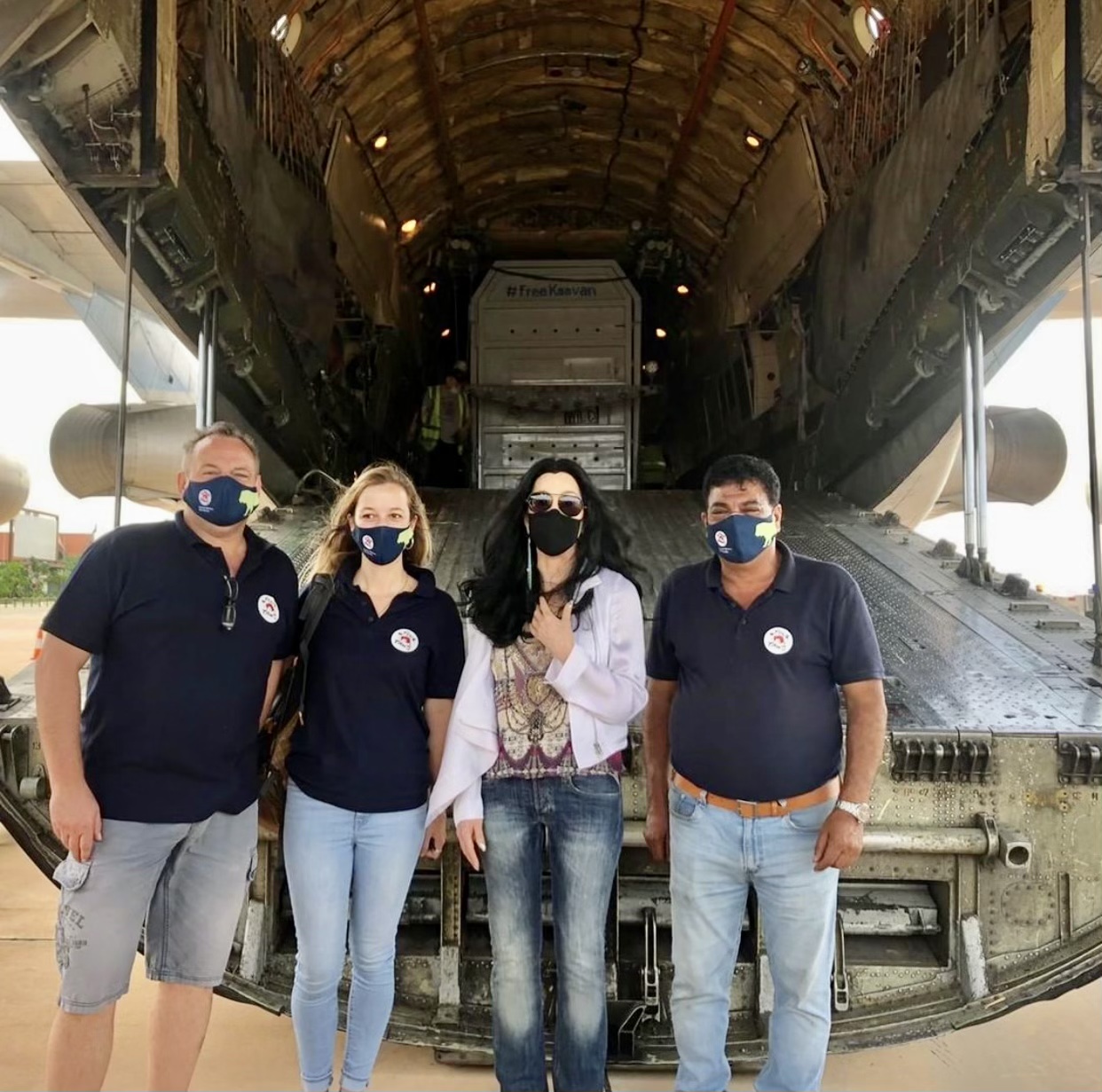 For FOUR PAWS, the rescue of Kaavan was their first elephant transfer by air. Worldwide, only a handful of adult elephants have been relocated by plane. To prepare 36-year-old Kaavan for his departure, the FOUR PAWS team, consisting of veterinarians and elephant experts, also spent about three months in Pakistan's capital, Islamabad. Three times a day, the team practiced safe and stress-free entry and exit into and from the transport crate with Kaavan who weighs approximately four tons.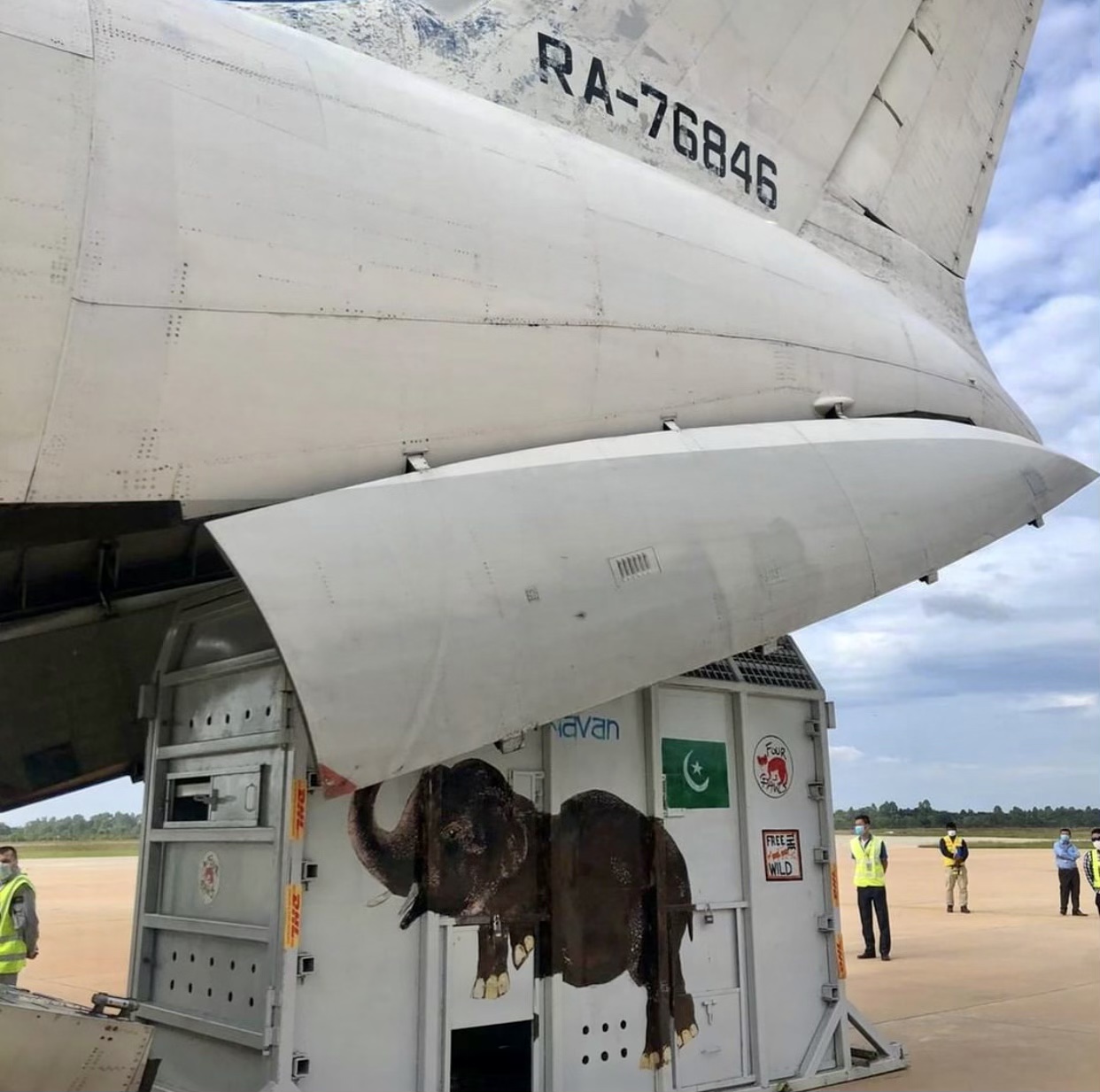 "Kaavan quickly gained confidence in us and made great progress in a short time. In his case, it not only took a village but a whole country to transfer Kaavan to Cambodia," Dr. Khalil said in a statement. "Without the support of the Islamabad Wildlife Management Board, the Pakistani authorities and the local community, American businessman Eric S. Margolis, as well as our partners from Free The Wild, this relocation would not have been possible."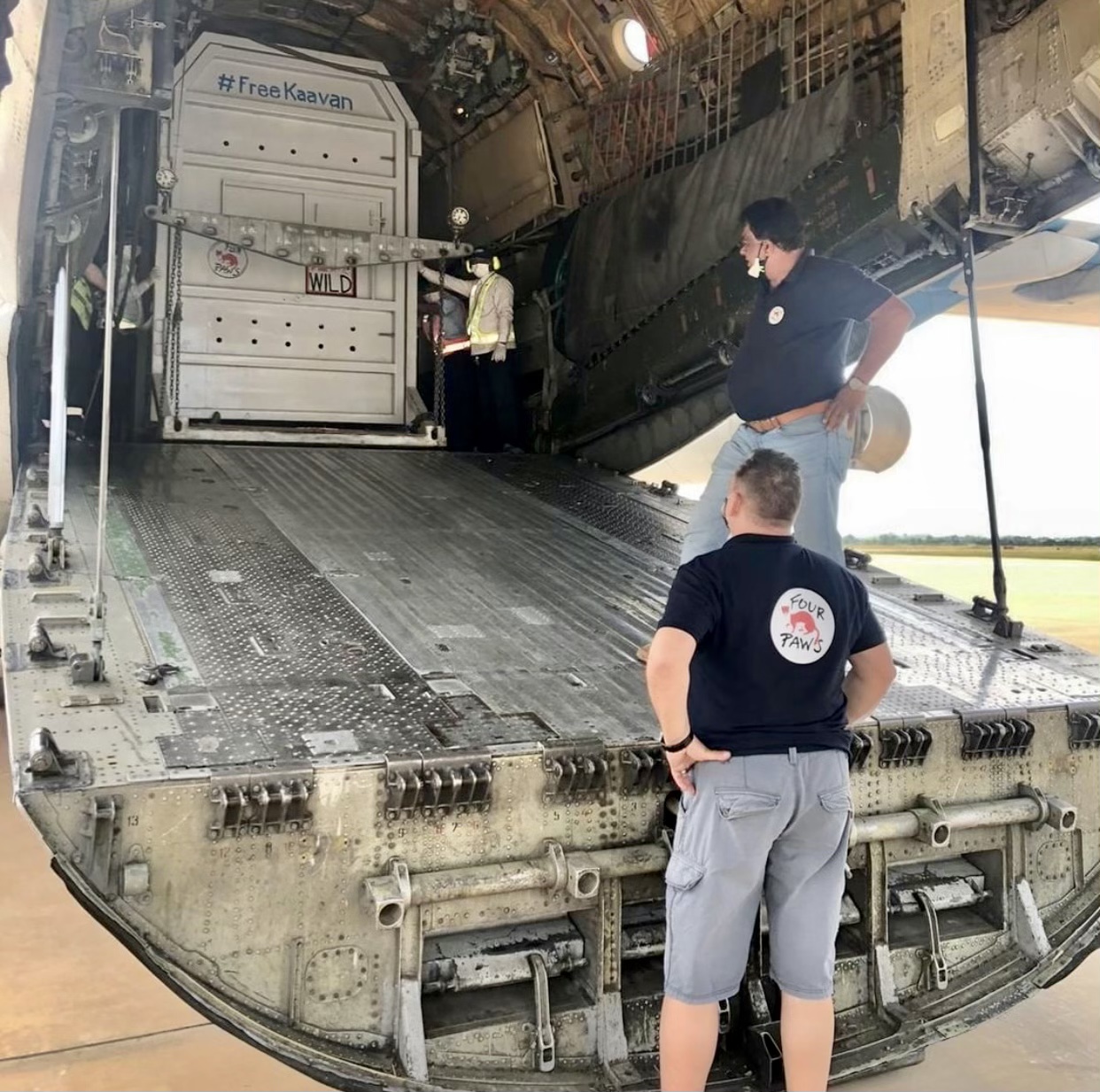 The 28-hectare Marghazar Zoo was originally opened in

1978

as a wildlife sanctuary in the

Margalla Hills

in Islamabad, but was later sadly converted into a zoo. The zoo has been owned by Islamabad since its opening. Kaavan came to Pakistan as a gift from Sri Lanka in 1985. From 1990 on, he shared his enclosure at Marghazar Zoo with his partner, Saheli, but since her death in

2012,

Kaavan has lived a lonely existence. The zoo repeatedly made headlines because of its poor conditions.
WAN also

reported

in

August,

about the release
 

of shocking video footage involving two lions that were caught in a fire in their small enclosure at the zoo. Both big cats tragically died because of smoke inhalation. In recent years, over

500 animals

 at the zoo have been reported missing, and in the last four years alone, over two dozen animals have died at the 

Marghazar Zoo.
Together with the Islamabad Wildlife Management Board (IWMB),

FOUR PAWS

has already safely relocated three wolves, several monkeys, and all the rabbits, that used to be kept in Marghazar Zoo, in Pakistan.
WAN is thankful that

Marghazar Zoo

will finally be closing its doors permanently and the animals there will no longer have to suffer.
Please help FOUR PAWS with Kaavan's rescue by donating HERE!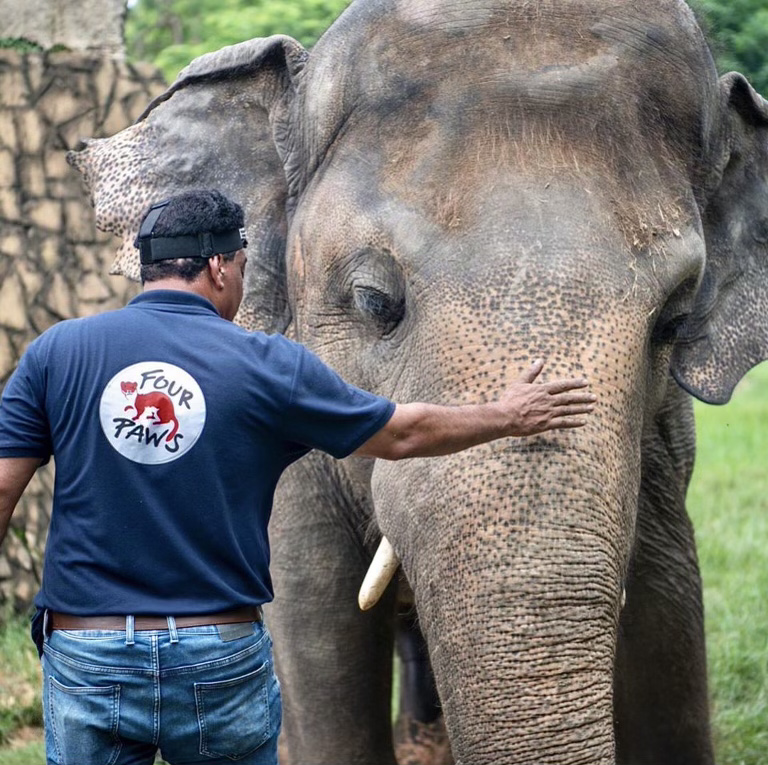 You can help all animals and our planet by choosing compassion on your plate and in your glass. 

#GoVeg