This Easter was especially meaningful for a newborn piglet whose life was spared after recently falling off of a transport truck on his way to slaughter.
Longtime animal advocate and actor James Cromwell, who perhaps is best known for starring in the film Babe, stepped up to help. Cromwell took the opportunity to pay tribute to the film by naming the newly rescued piglet Babe, who is now safe at his forever home at Indraloka Animal Sanctuary.
"Witnessing and experiencing pigs' intelligence and inquisitive personalities while filming Babe changed my life and way of eating. I jumped at the chance to save this real-life Babe," Cromwell said in a statement sent to WAN.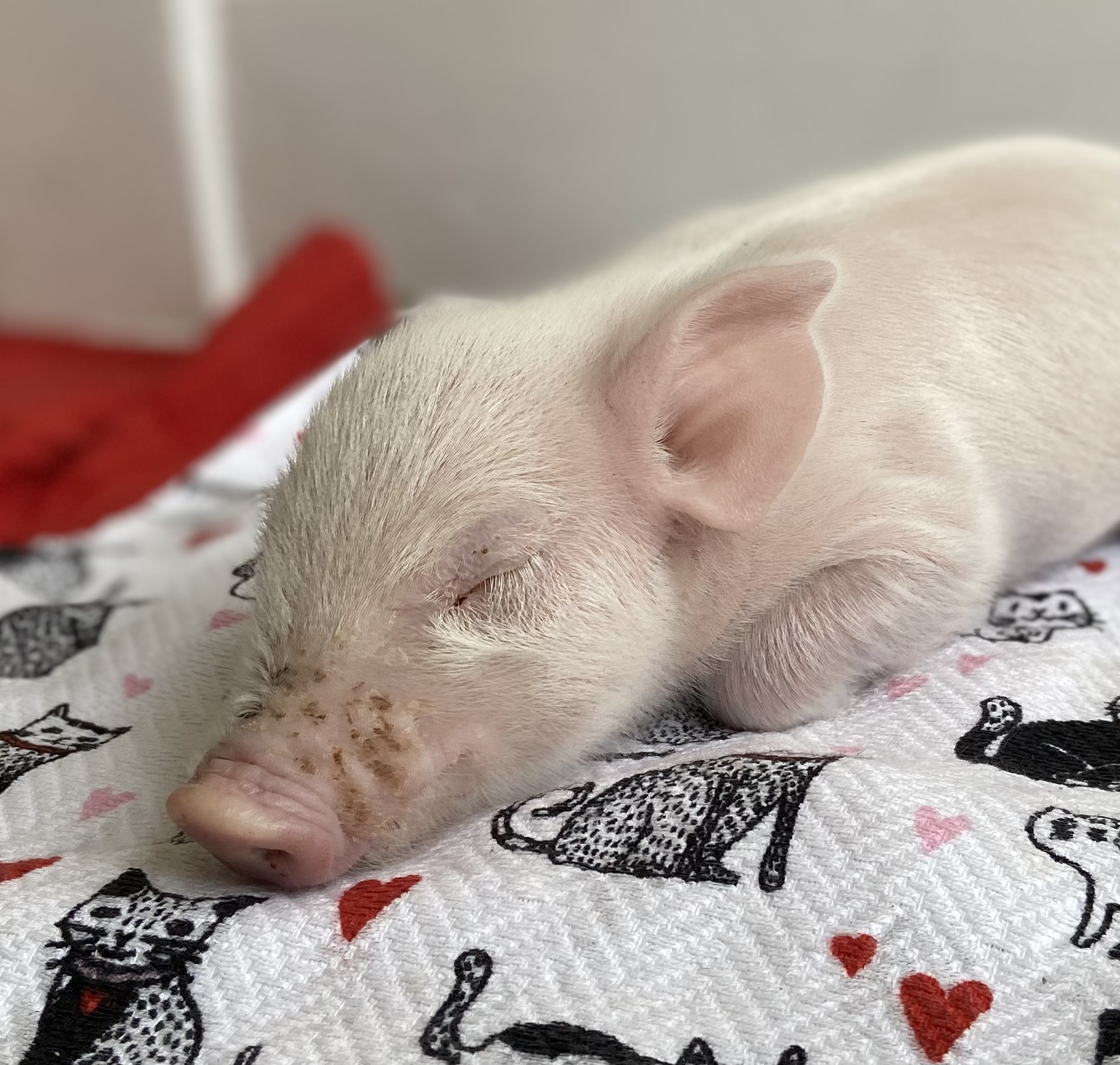 Cromwell also shared the news and an important message on his Twitter account last week.
"This sweet little guy is NOT Easter dinner," noted Cromwell. "He jumped off a transport truck and will now be traveling to an animal sanctuary to live a peaceful life."
Before being integrated with the other pigs at the sanctuary, which is home to more than 200 farm animals, Babe will spend a few weeks being bottle fed and tended to around-the-clock while living with Indraloka Founder Indra Lahiri, PhD.
"We are so grateful we have the staff and facilities to save this precious baby. We are looking forward to helping him get big and strong and to introducing him to the other pigs and all the animals," stated Dr. Lahiri, who further explained that Babe will now live "a natural life, filled with love, the way he was meant to live."
Removing infant animals from their mothers immediately after birth dramatically lowers their chances of survival. In part due to Indraloka's onsite veterinary clinic and staff veterinarian, the sanctuary is uniquely qualified to provide the kind of care Babe needs.
Indraloka Sanctuary has pioneered rescue farm animal care for almost 20 years. Dr. Lahiri is internationally recognized for her work and has just been named a 2023 Outstanding Social Impact
Woman

to Watch by Nonprofit HR.
The sanctuary estimates that over Babe's lifetime, which could be 20 years, it will cost an estimated $131,000. Please consider contributing to Babe's continued care, as well as the sanctuary's other rescued pigs by donating HERE!