Photos by: HSI
Global animal charity

Humane Society International (HSI)

has praised activists from its Chinese partner groups

Vshine

and CAWA as heroes after they rushed to help hundreds of dogs and cats during the recent floods in Beijing and Hebei.
Dozens of animal shelters packed with dogs and cats were submerged in the floods. Sadly, many animals drowned, while others escaped to nearby roofs and trees. The drenched and frightened animals were stranded, together with pet dogs and stray cats who had been washed up from nearby villages.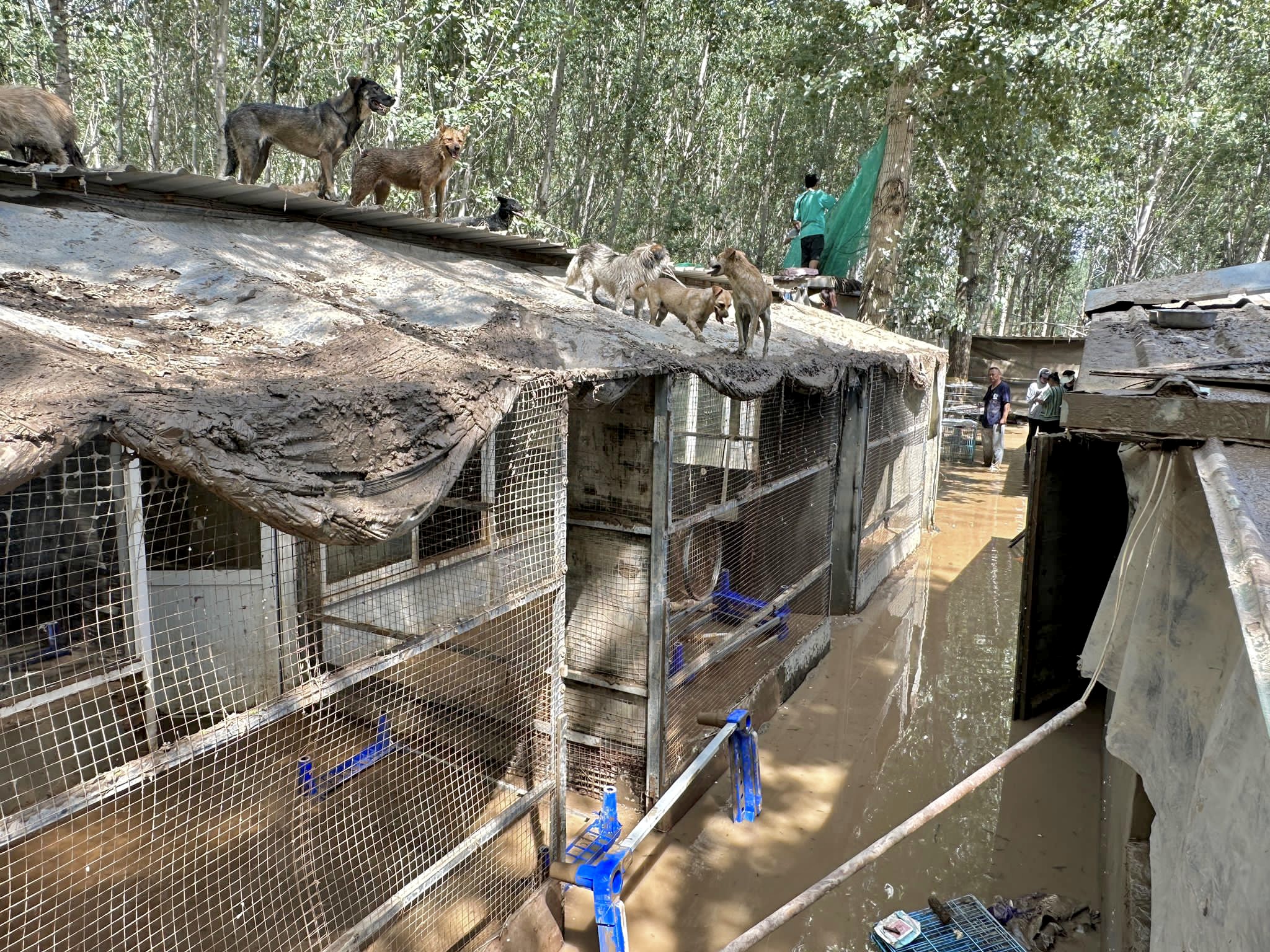 HSI immediately released emergency funds to enable its partners Vshine and CAWA to deploy a rescue team to two hard hit locations. One deployment was to Fangshan district in Beijing and the other was to Zhuozhou in Hebei province, just south of Beijing. When the activists arrived, armed with canoes, cages, and catch poles, they found hungry, thirsty, and desperate dogs and cats.
The activists estimate that

120 dogs drowned,

and

269 dogs

were rescued plus

11 cats.

The majority of them have been accepted into two temporary shelters set up in the affected areas, but seven dogs and two cats returned to Dalian with Vshine to receive further care at their veterinary facility supported by HSI.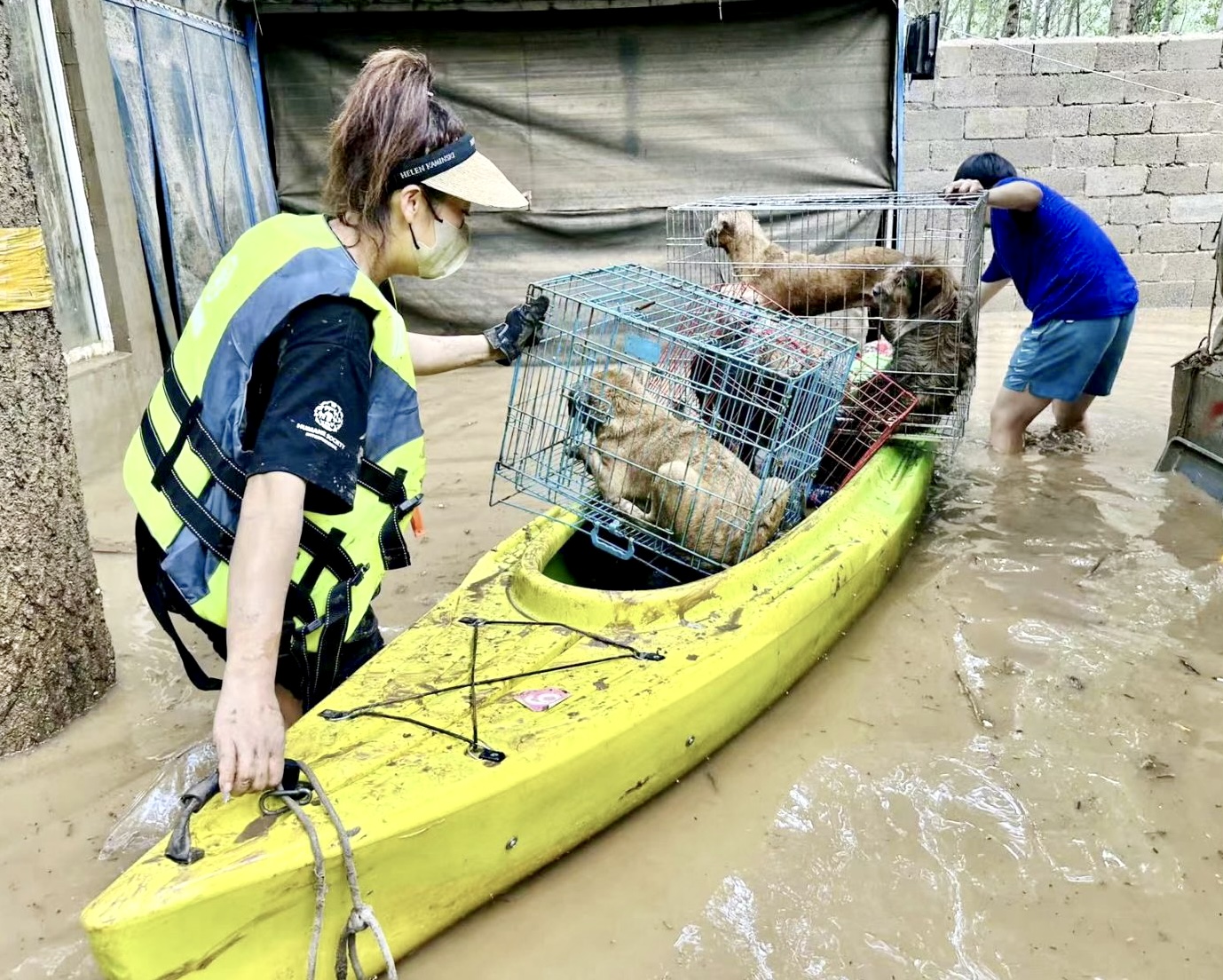 "

Our rescue team deployed to Dong Nan Lu Village on the outskirts of south Beijing, the situation there was terrible. We were told that hundreds of dogs and cats had been washed away in the floodwaters. Around 400 dogs and 300 cats from local shelters had been submerged," said Zhiyang Huang, team leader of Capital Animal Welfare Association

and

Dalian Vshine, official Chinese partner group of HSI. "We found dogs who had clambered on the roof of submerged buildings, they were saturated and frightened and very pleased to see us.
"Our group of rescuers helped to save 148 dogs from drowning in this area alone, but there were more than a dozen shelters packed with animals in this disaster area with
almos

t

3,000 dogs, we dread to think of the fate of those poor animals," continued Huang. "Our relief team then deployed to Hebei to help people and their animals there. It was exhausting work, but we can only do it because our partner group HSI takes animal rescue in disasters very seriously and funds our life-saving work."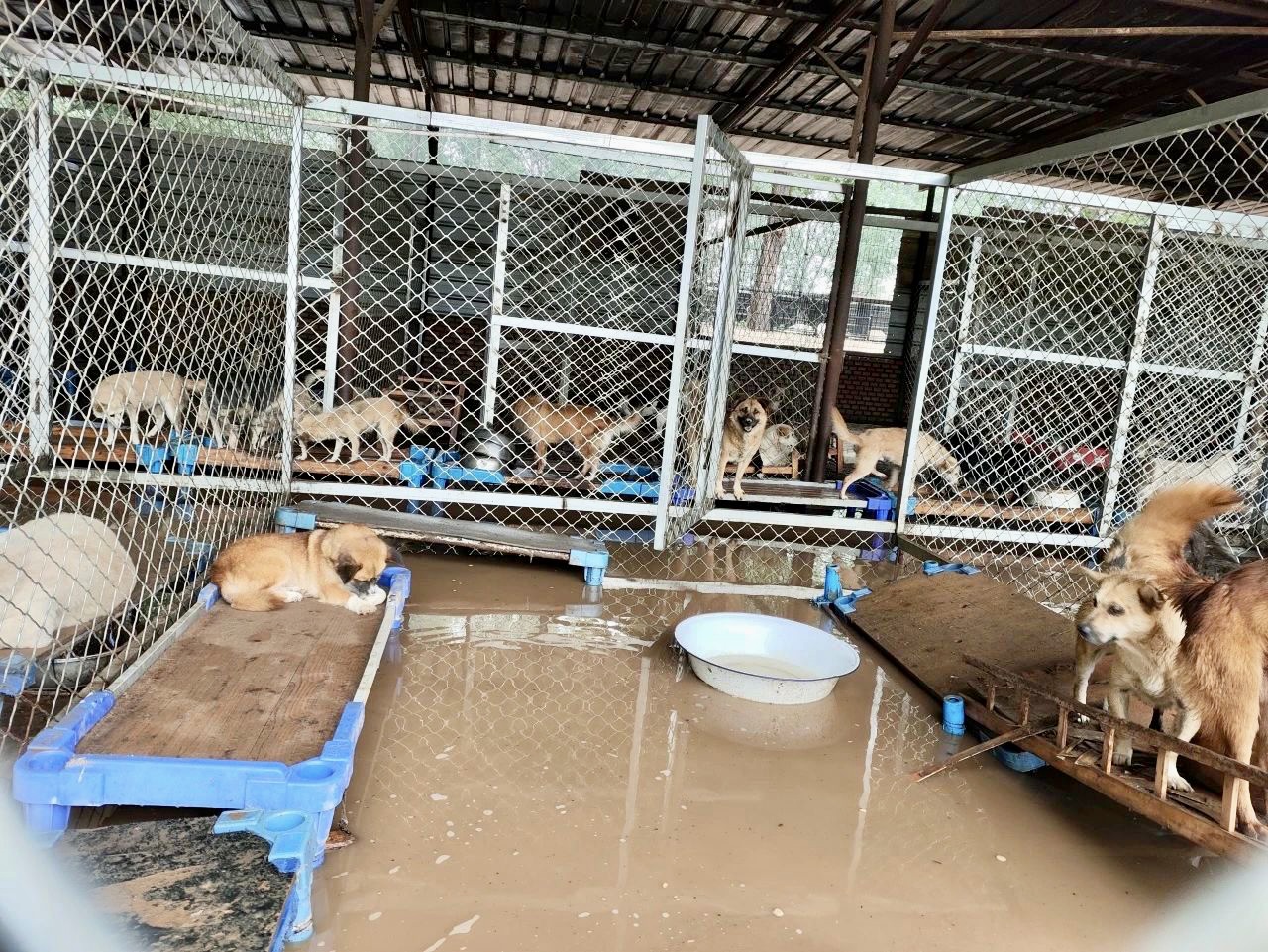 "Our Chinese partners are true heroes for animals. The dogs and cats who Vshine/CAWA found huddled together on the shelter roofs, had been through a terrifying ordeal. Thanks to the bravery and selflessness of our Chinese partners, who dropped everything to come to their rescue, these animals are now safe. But it could have ended so differently," said Wendy Higgins of HSI while praising the activists.
"Shelters in China can house hundreds of dogs and cats each, so once they are breached by floodwaters, you can imagine the number of animals in danger. Our Chinese partner groups faced a very challenging situation, but they managed to save lives," said Gaia Bonini, international disaster response at HSI.

"It's going to take a lot of work to repair these damaged shelters and rebuild capacity. HSI animal rescue responds to disasters all over the world, most recently the earthquakes in Türkiye and wildfires in Chile, so we are pleased to be able to support our Vshine/CAWA partners to help as many animals as possible."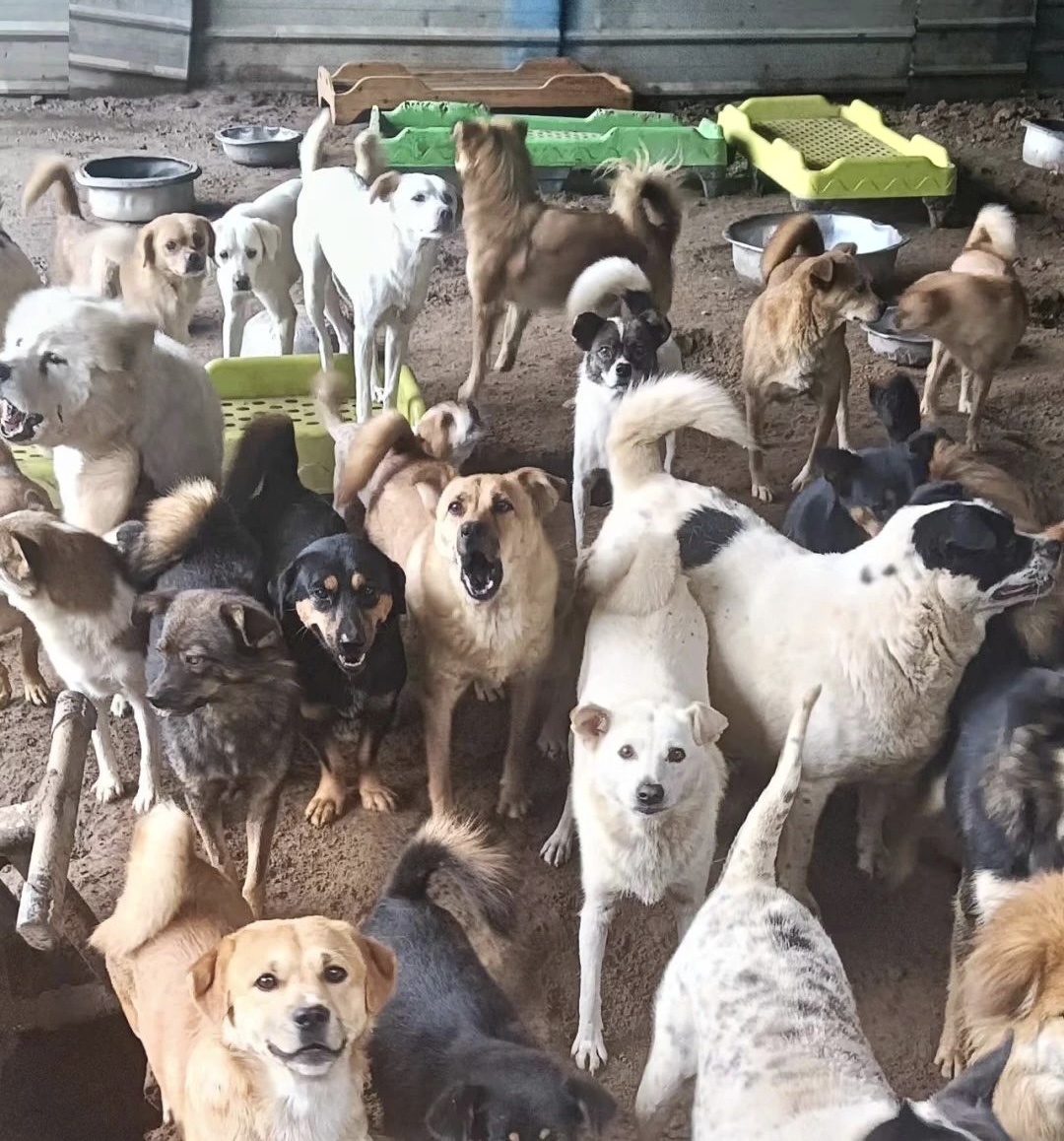 Please consider donating to

Humane Society International

so they can continue to help animals in need, HERE!