Photos from California Highway Patrol, Rancho Cucamonga, Facebook
A lone bull was found, and subsequently rescued, after wandering on the Northbound I-15 Freeway in

Rancho Cucamonga, California,

Wednesday

 

night.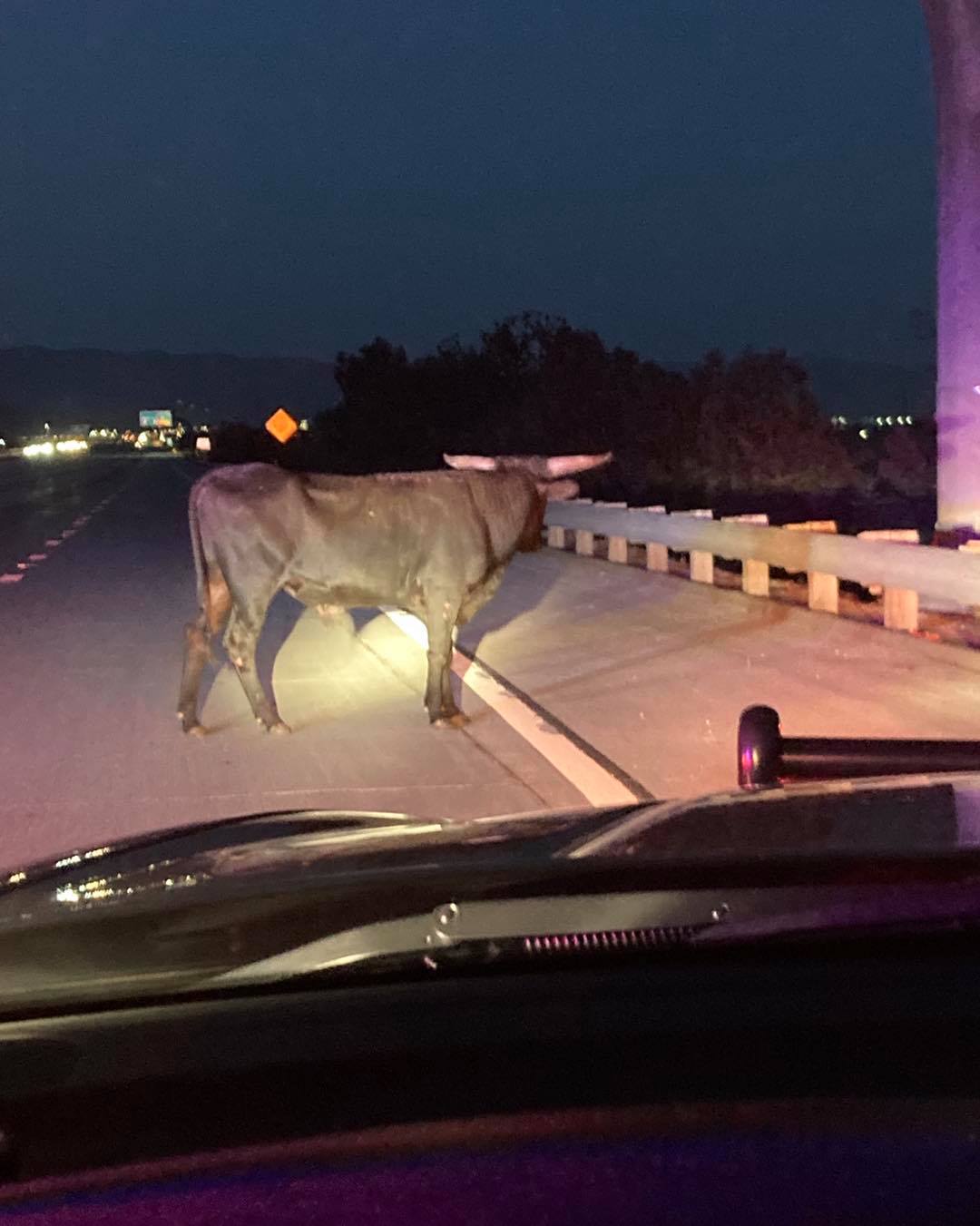 WAN talked with Public Information Officer Rawls from the 

Rancho Cucamonga division of the California Highway Patrol,

about the mellow bull named Ferdinand who remained unfazed throughout the incident, which stopped traffic for approximately 30 minutes.
Officer Rawls explained to WAN that Ferdinand was reportedly being transported by his owner from

Chino

to

Palmdale 

in a single animal trailer when he managed to temporarily escape onto the freeway.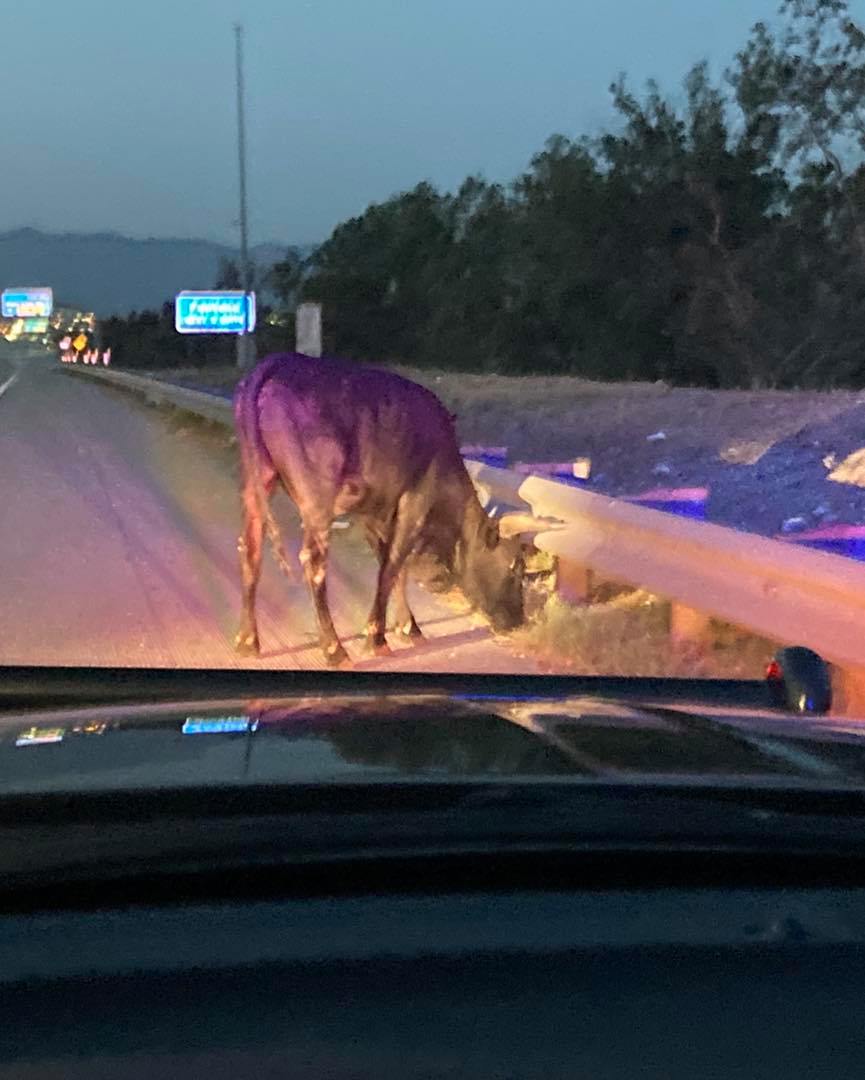 "He jumped out while en route," Officer Rawls told WAN, further noting that 'a good samaritan cowboy' assisted in lassoing Ferdinand, who was casually  walking along the freeway despite the cars and sirens. "He appeared to be uninjured, except for maybe a little road rash, when his owner returned to retrieve him."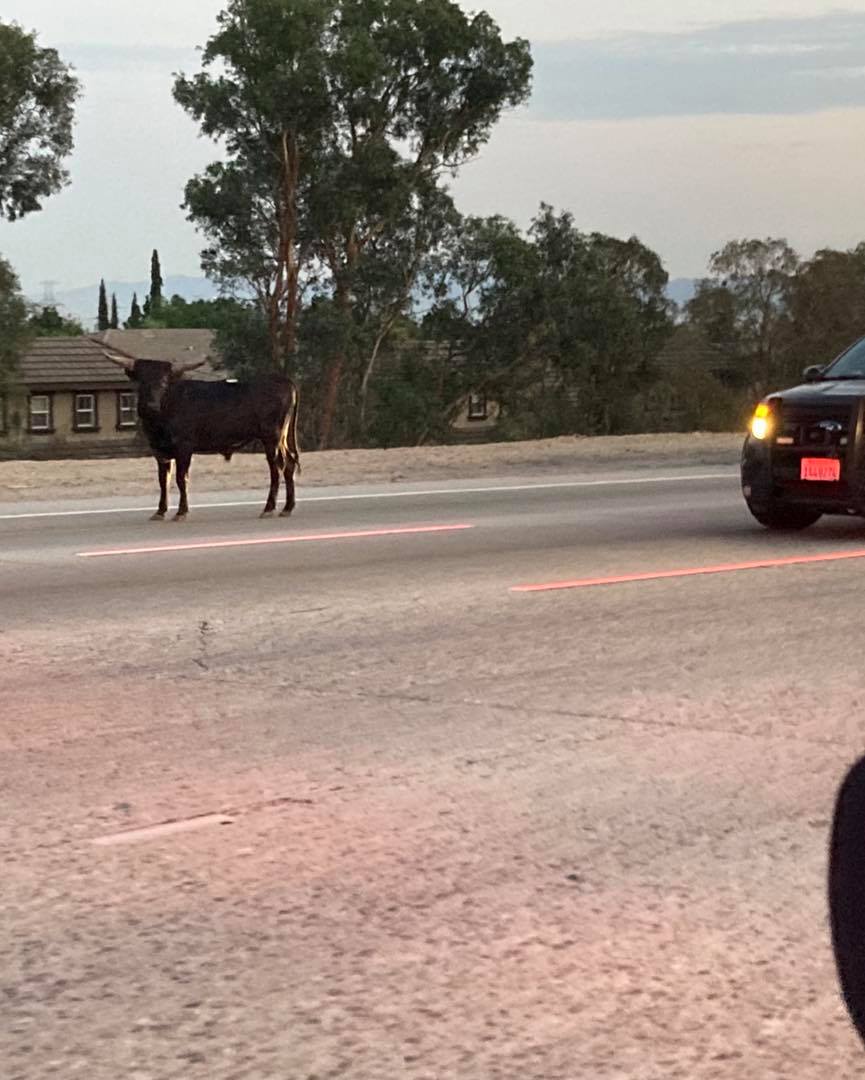 As previously reported by WAN, a billboard campaign was recently launched titled "Remember The Pico Rivera 41," after 41 cows escaped the Manning Beef slaughterhouse and were found running on the streets of Los Angeles at the end of July. Sadly, 38 of the cows were returned to the slaughterhouse and killed, while another lost his life after being shot by an officer. Two of the escaped cows were thankfully saved and sent to refuge at Farm Sanctuary.

Another brave cow also escaped religious sacrifice in

Long Island

on

July 20th,

just minutes before he was about to be killed. The bull, who weighs an estimated 1500 pounds, shockingly remains at large. Upon his safe capture, he will be transferred to

Skylands Animal Sanctuary & Rescue

in 

New Jersey.
Incidents like these should serve as a reminder for people to recognize the plight of farm animals everywhere. They are sentient beings who should be treated with compassion and respect, not as objects to be slaughtered for human consumption.
You can help all animals and our planet by choosing compassion on your plate and in your glass. 

#GoVeg