A new delicious plant-based restaurant is coming to Costa Mesa, California, this Spring.

VEG'D

 

is an innovative 

vegan drive-thru, fast-food concept that was created by Christine Mulholland and Matthew Kenney Cuisine to meet the growing demand for healthy, plant-based fast food on the go. VEG'D is the

 future of 

drive-thru restaurants for health conscious consumers, with a focus on helping to save the planet and its species.
VEG'D

 is taking over the old Del Taco location in Costa Mesa and offers chef-crafted fast food with a menu of plant-forward clean eats ranging from veggie burgers to salads and bowls; all tasty and healthy alternatives to typical fast-food meals.
Sustainability is at the core of what VEG'D stands for. All packaging is made from 100% recycled materials and/or is biodegradable and compostable.
Additionally, the restaurant will compost and donate all food waste to those in need.
In addition,

VEG'D partnered with

 the organization 

Forest Smoothie to help replant our earth. For every

Green Forest Smoothie

purchased,

50%

of the net profits is donated to plant and protect trees around the world.

The idea came to SoCal native and plant-based entrepreneur, Christine Mulholland, several years ago. As the market demand continued to grow, Mulholland reached out to celebrity chef Matthew Kenney and pitched him the idea. He loved it. She also approached animal advocate and documentary producer Katie Cleary who thought the idea of a healthy, fast-casual drive-thru was brilliant, and came on board as an investor. Plant-based entrepreneur and philanthropist Jim Greenbaum is also an investor in the new plant-based concept.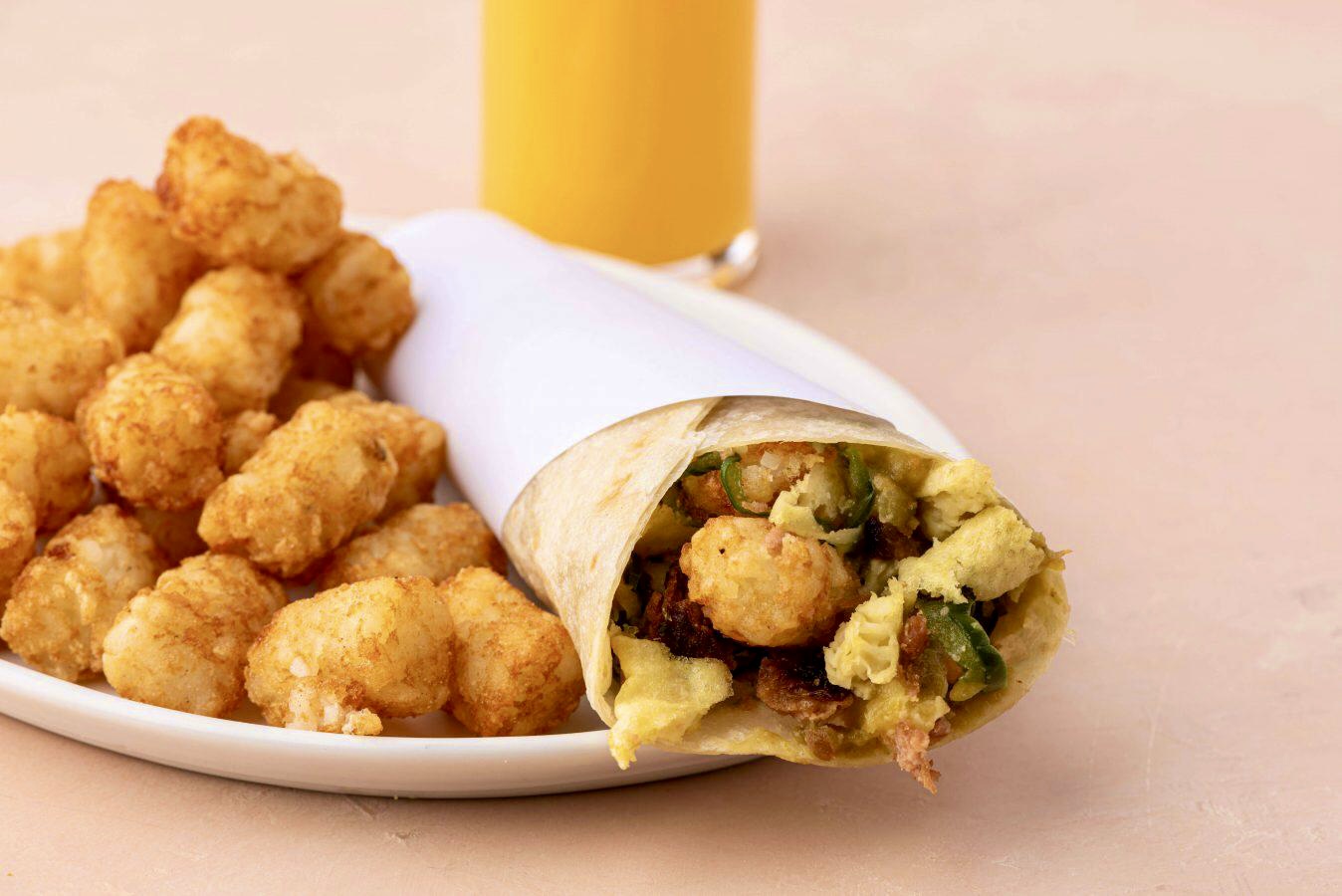 "​We are so excited to be bringing this fresh, mindful new concept to the fast-food market, an industry saturated by long standing giants that have failed to consider the health of their consumers and our planet," said Mulholland in a statement sent to WAN.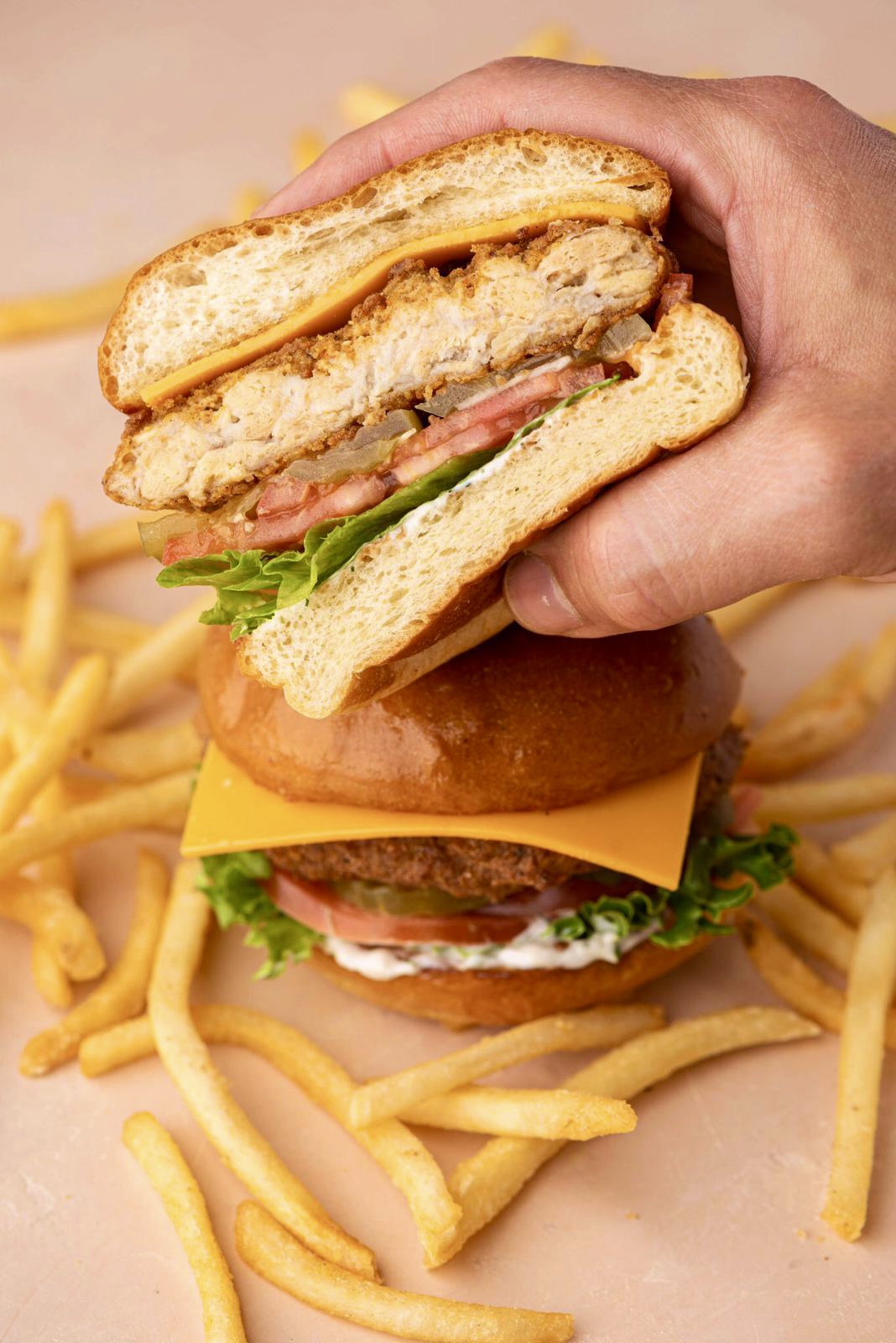 The team at Matthew Kenney Cuisine, along with Mulholland, created an airy, open, minimalist space with touches of black and white casual sophistication, earth tones, and pops of seafoam. For those who want to skip the drive-thru line, this creates an inviting atmosphere for people to sit down, relax, and enjoy a meal at VEG'D.
The menu utilizes nourishing, whole foods made in house, without any preservatives or artificial ingredients. VEG'D serves delicious, vibrant, flavorful, and nutritious foods – fast.
Being a 

MKC brand,

purity and quality of ingredients is of the utmost importance; everything is made by hand, from scratch, every day. In addition to classics like burgers, the menu features a selection of fruit and vegetable focused dishes, bowls, salads, wraps, and desserts crafted without refined sugar. There are plenty of options for everyone, from raw-vegan meals to favorite comfort-classics.
"I am very excited to have the opportunity to expand into the drive-thru market; it's been a dream of mine," said Kenney. "The Costa Mesa and Orange County community is the perfect place for us to begin our journey of spreading plant-based cuisine to the masses, on a grander scale than we have been able to with our sit-down dining options. We couldn't be more thrilled to enter this market at this exact time."
VEG'D

will be opening in Costa Mesa, California, this Spring.
You can help all animals and our planet by choosing compassion on your plate and in your glass. 

#GoVeg