Photos from Traffic and the Royal Malaysian Customs Department (JKDM), Facebook 
On July 10th, a shipment containing a hidden collection of smuggled wildlife parts worth an estimated

$18 million USD

was seized after it transited through Abu Dhabi, UAE. The concealed cargo, which originated in Africa, was destined for the southern Malaysian port of Pasir Gudang. Customs agents intercepted the illegal shipment in West Port in Port Kelang.
"

The Royal Malaysian Customs Department (JKDM) has foiled an attempt to smuggle various body parts of wild animals including elephant tusks, rhino horns, pangolin scales,

and

tiger fangs worth about RM80 million hidden behind piles of sawn timber in a container," the department explained in a post on its Facebook page.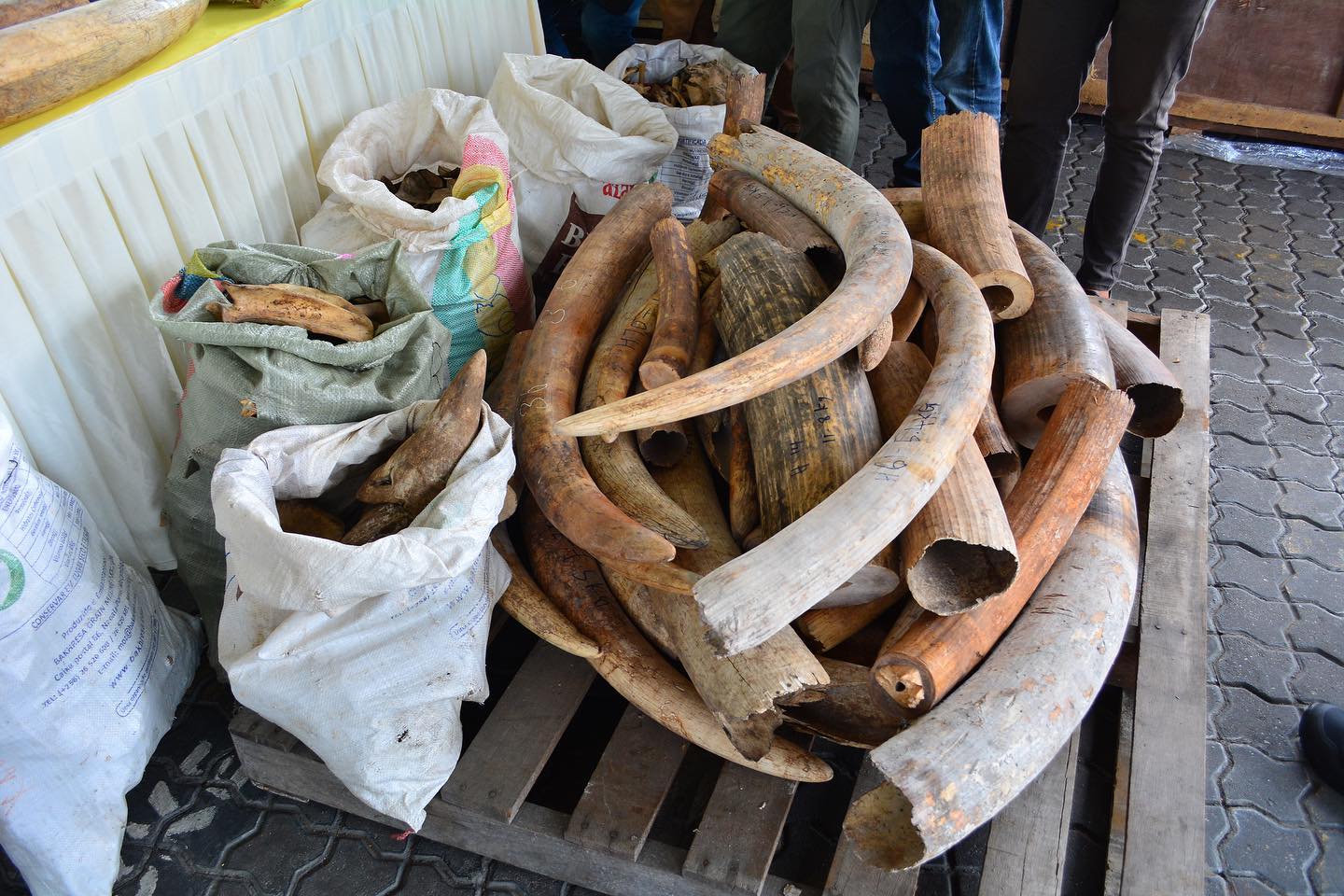 According to TRAFFIC, which attended a subsequent press conference, Dato Haji Zazuli Johan, the Director-General of the Royal Malaysian Customs, explained that the shipment consisted of three containers. The sawn timber is commonly used by traffickers to hide African ivory and pangolin scales. The legality of the timber has yet to be verified.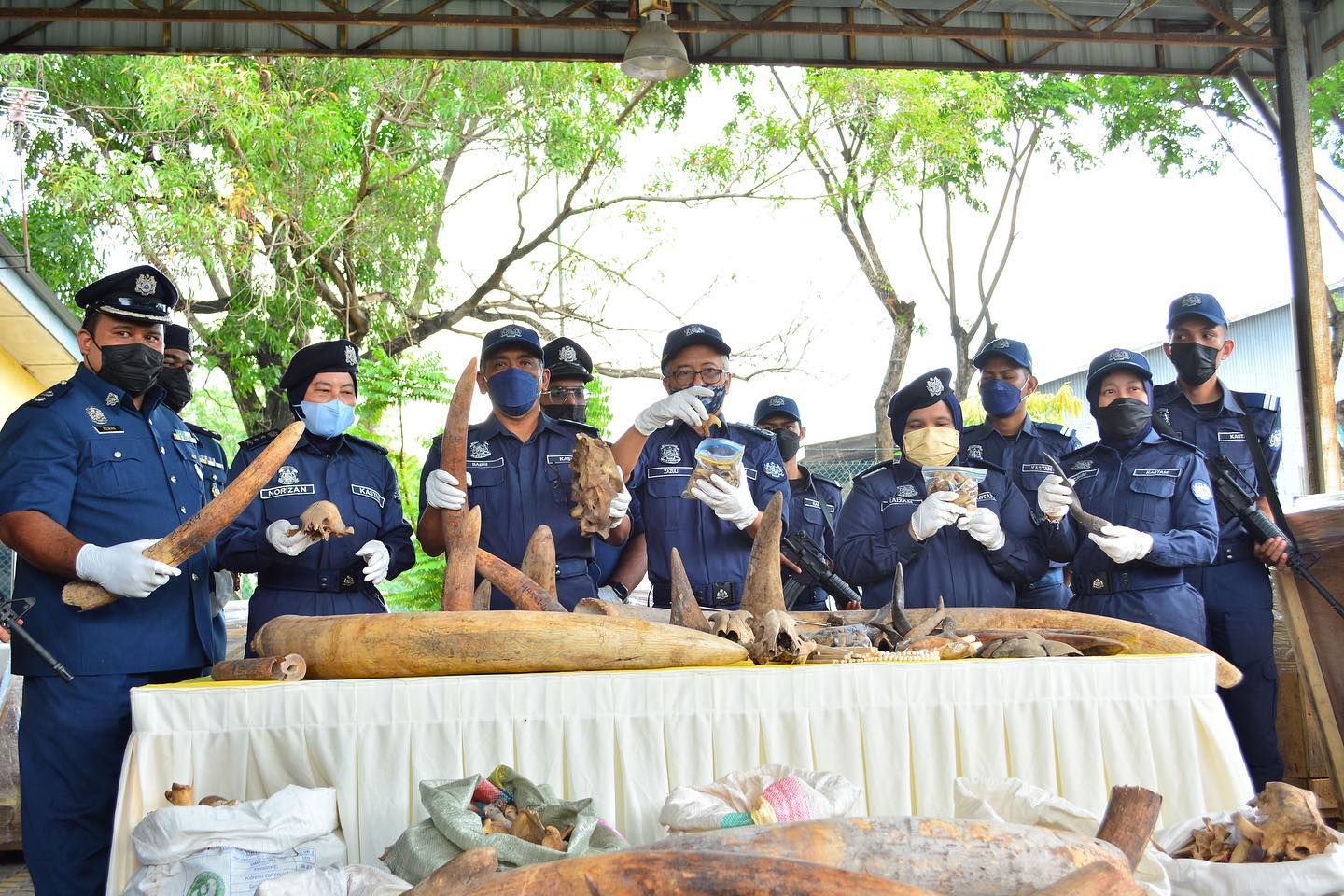 The importer of the consignment and the shipping agent are currently under investigation. No arrests have been made as of yet.
"This medley of threatened species in a single consignment is concerning. It certainly verifies the suspicion that criminals continue to use Malaysian ports to move contraband wildlife. Congratulations to the Royal Malaysian Customs for successfully intercepting what marks Malaysia's largest ivory seizure to date," Kanitha Krishnasamy, Director of TRAFFIC in Southeast Asia, said in a statement.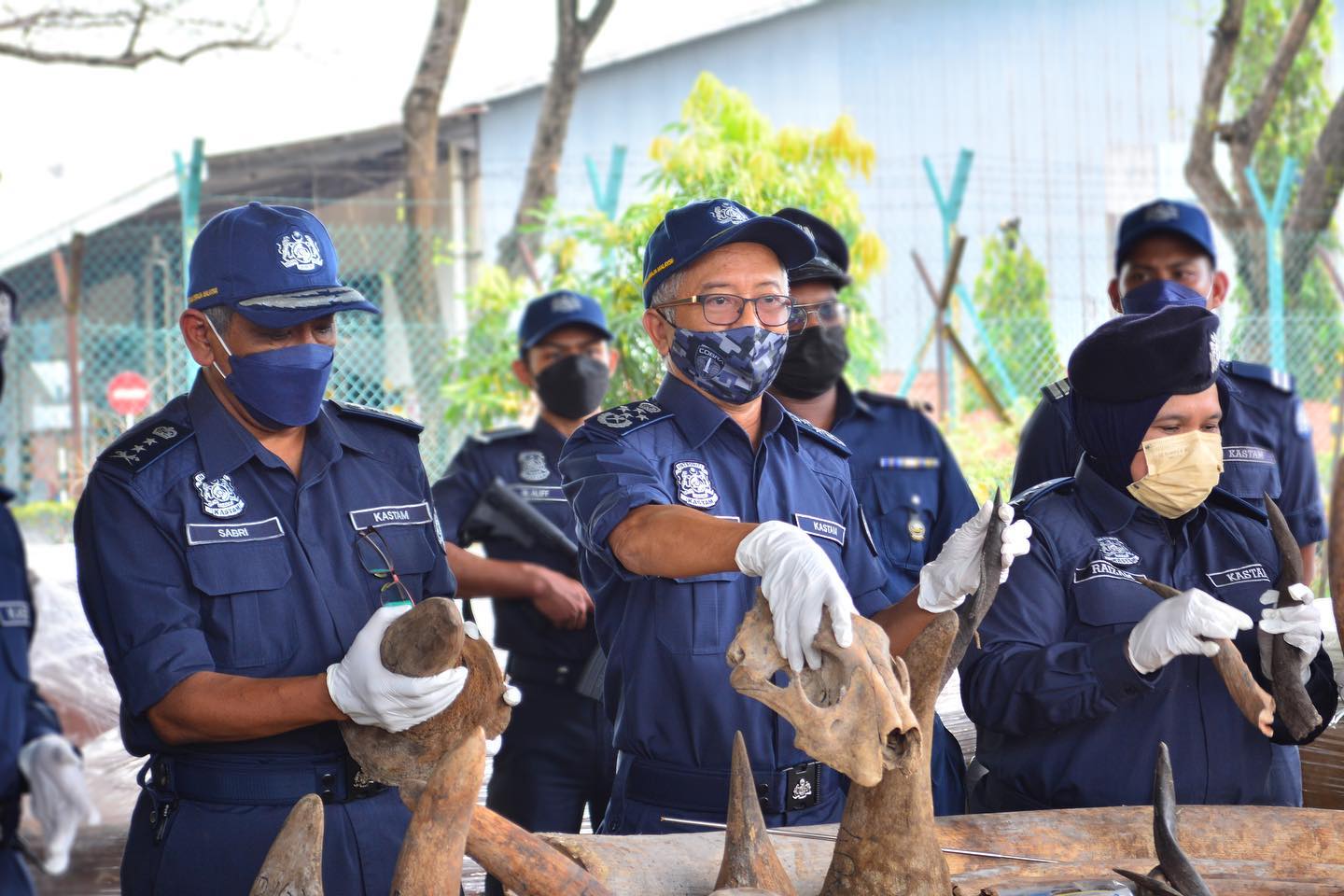 The case is being investigated under Section 135 (1) (a) Customs Act 1967 for importing uncustomed or prohibited goods.
"This case also goes to show that criminals are bold enough to think they can get away with repeated attempts. Malaysia needs to prove them wrong. It is critical to look at past records and information on organized crime groups linked to the country because Malaysia must show that it can make arrests and successful convictions of wildlife criminals," concluded Krishnasamy.
Port Kelang has been the scene of several large-scale wildlife seizures with the last ivory seizure taking place there a decade ago. About half a ton of elephant tusks from Cape Town, South Africa, was seized in that instance.
In March 2020, 6,160 kg of pangolin scales in a 20-foot-container, hidden underneath a layer of sacks of cashew nuts was confiscated in Port Kelang. This port has seen the seizure of both African ivory and pangolin scales in the past decade.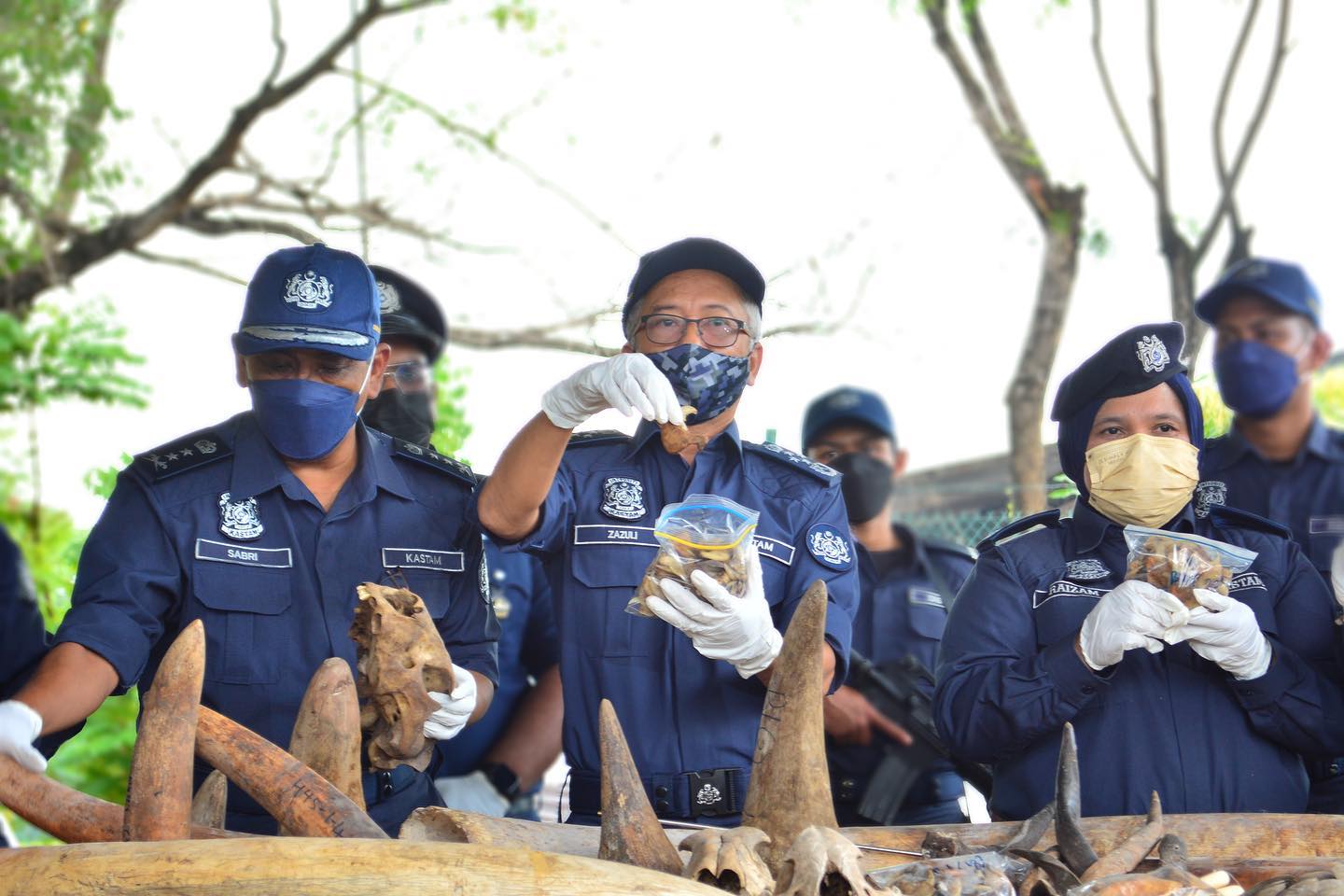 The same applies to rhino horn trafficking. South Africa has made six seizures since July 2020, all reportedly destined for Malaysia. These six incidents resulted in the confiscation of 393kg of rhino horn. On September 9, 2021, Malaysian authorities seized 50 rhino horns and horn pieces from a vehicle near Kuala Lumpur International Airport and arrested two men.
"JKDM calls on the community to cooperate in channeling information related to any smuggling activities by contacting or visiting any of the nearest Customs Offices. JKDM guarantees that the identity of each informant is kept confidential. Together we combat smuggling activities in order to catalyze the country's economic survival and further strengthen global prosperity," concluded the 
Royal Malaysian Customs Department.
You can help all animals and our planet by choosing compassion on your plate and in your glass. 

#GoVeg