Photos by Lady Freethinker
A new investigation by Lady Freethinker (LFT) reveals extreme abuse to big cats in Thai zoos, including tigers, lions, and ligers tightly chained by the neck to concrete slabs, whipped repeatedly, and having lighter flames forced under their nostrils, all so tourists can pose with them in cruel photo ops.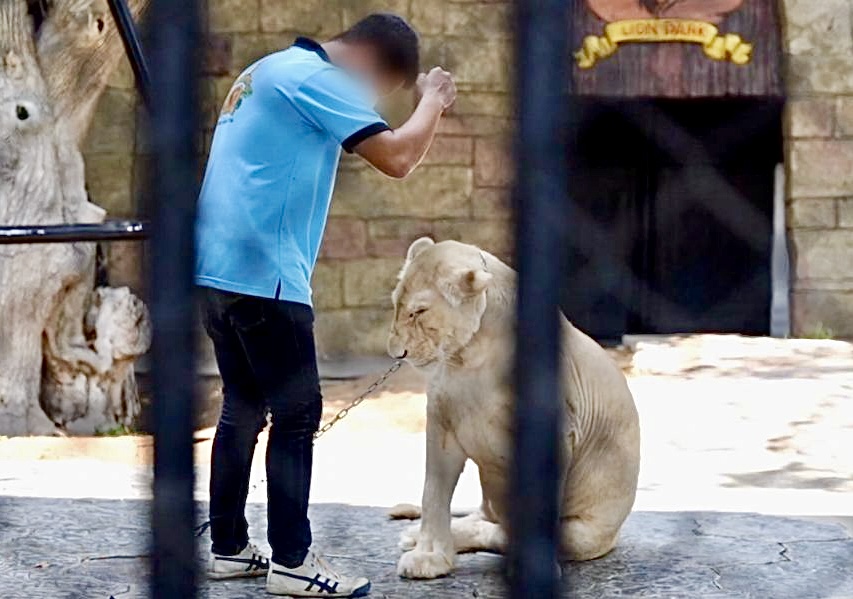 Lady Freethinker's investigator visited eleven zoos in

Thailand

in

March 2023,

and documented distressed tigers pacing back and forth in barren, concrete enclosures with murky green water, and lions and ligers chained to the ground cowering in fear when handlers raised their fists.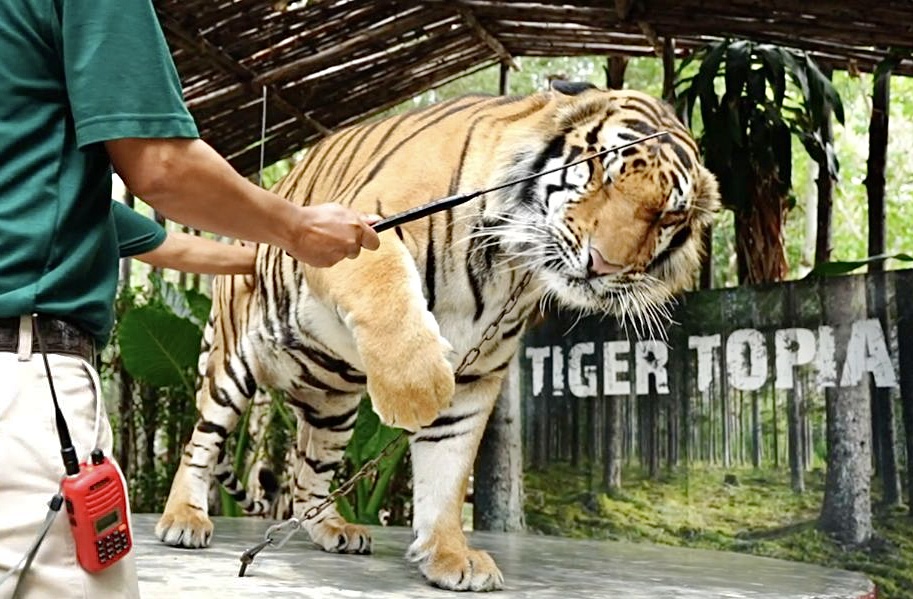 In response to the undercover investigation, Bachelorette alum and conservationist

Blake Moynes

is joining Lady Freethinker to urge Thai officials to ban selfies with big cats.
"The video showing tigers chained tightly to concrete and other big cats pacing in small, barren enclosures with murky green water is a disgrace to these incredible animals who are on the brink of extinction," said Moynes. "These extraordinary beings are often ripped away from their families at young ages and deprived of all that is natural and important to them. All for a selfie."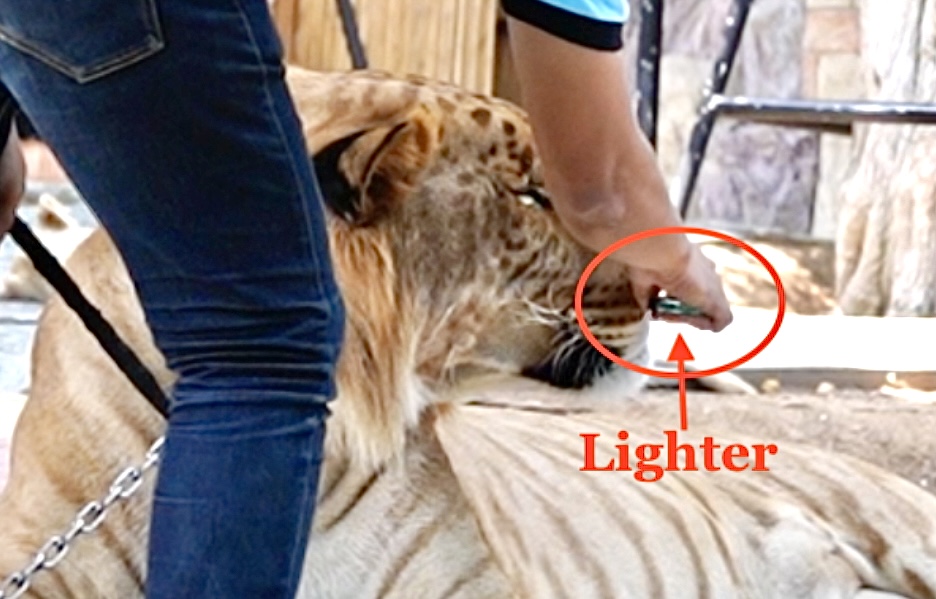 Here is what the investigation found:
Handlers forcefully pulled on the nostrils of lions and ligers to make them raise their heads for a photo

Tigers had scars on their faces and bodies

Big cats appeared skinny and malnourished

One tiger's right eye was severely cloudy and the animal appeared to be blind

Handlers teased the animals by yelling at them and threatening to hit them with sticks before a photoshoot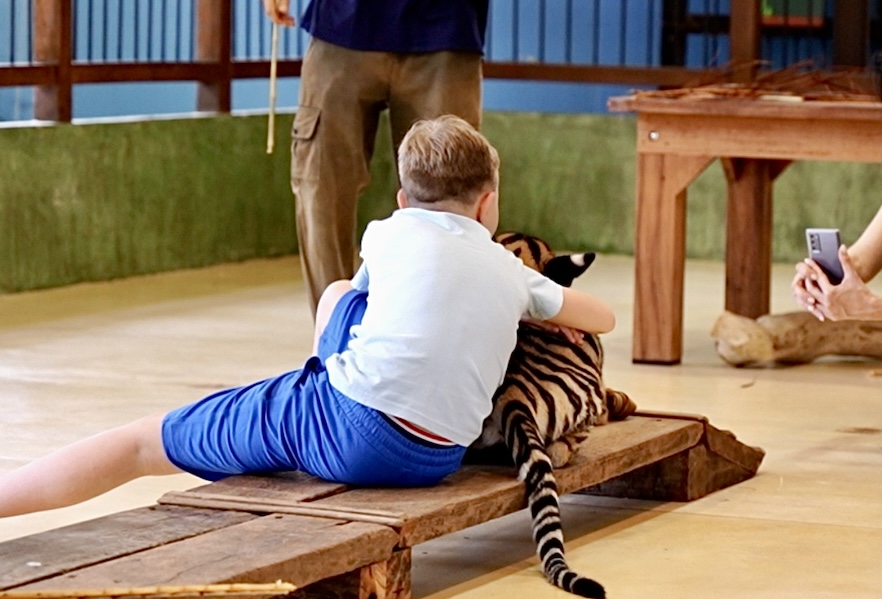 At Tiger Kingdom in Phuket, which made headlines in the past after a tourist landed in the hospital after being attacked by a tiger, LFT's investigator observed very young children lying their heads on the backs of cubs.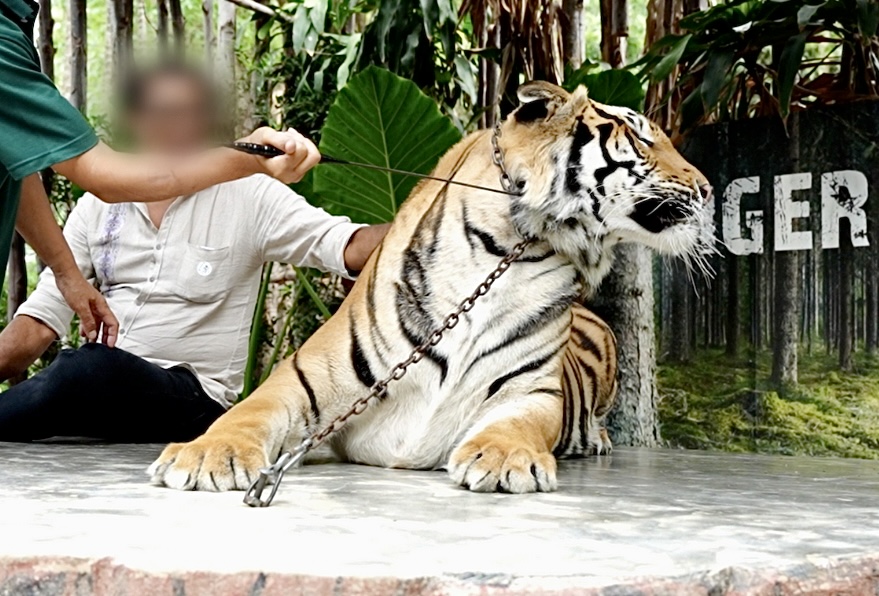 "Behind every photo op or selfie with a tiger is a lifetime of deprivation and misery," Nina Jackel, Founder and President of Lady Freethinker, told WAN. "We're calling on authorities in Thailand to ban forced photo ops with big cats immediately and we're also reminding the public to never patronize places that use and abuse animals for "entertainment."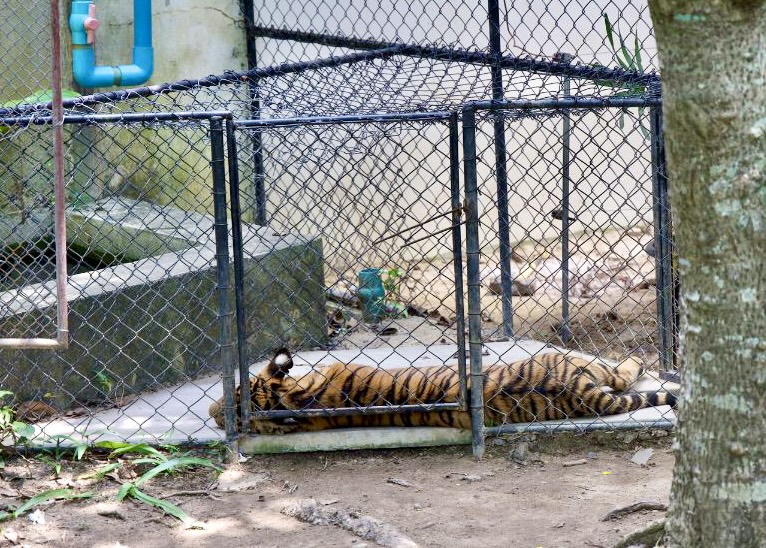 Lady Freethinker is also launching a petition urging Thailand to end this cruelty to tigers and has sent a letter, along with Moynes, to Thai officials urging them to ban forced photo ops immediately.
Sign LFT's petition today urging Thai authorities to immediately ban forced photo ops with big cats HERE!