Photos from FOUR PAWS
In 

September of 2021,

FOUR PAWS rescued seven lion siblings from inappropriate and unsafe conditions in

Romania.

The global animal welfare organization then brought the lions to FELIDA Big Cat Sanctuary in the Netherlands for rehabilitation and treatment.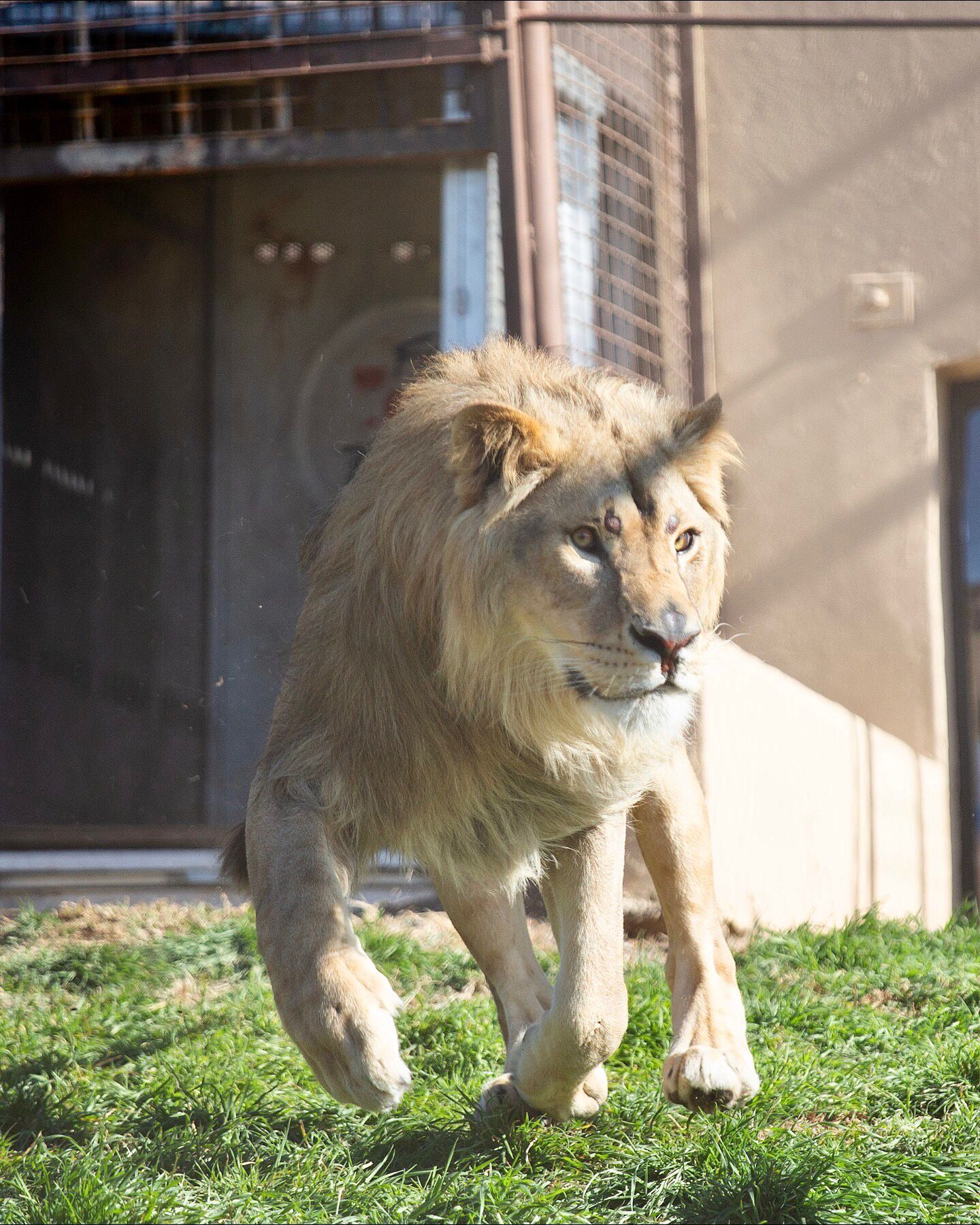 During the rescue in Picior de Munte, FOUR PAWS encountered shocking neglect and abuse, including a complete lack of veterinary care. The unsafe conditions also proved to be a danger, not only to the animals, but also to people.
On August 10th, World Lion Day, the five youngest lions, three-year-old Roman, Vincent, Dolf, Ellie, and Geena, arrived at their forever home at the 

LIONSROCK Big Cat Sanctuary

in
South Africa. 

The two older lions, Simba and Elza, need specialized care and will remain at FELIDA.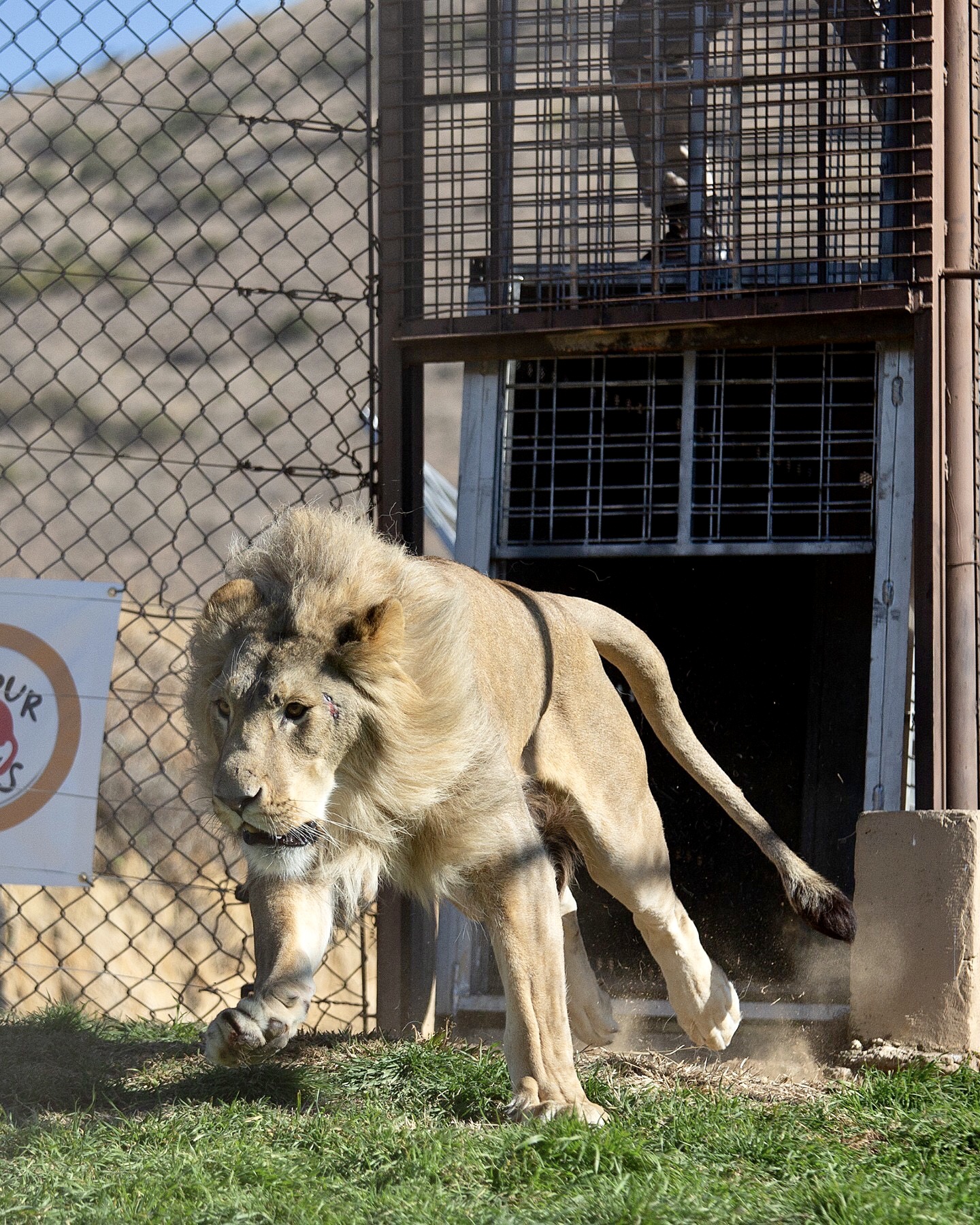 FOUR PAWS keeps fighting for their parents and a one-year-old cub named Aslan who the owner refuses to give up. Just like Simba, Aslan the cub recently appeared in a shocking music video. FOUR PAWS fears that the owner will violate prior agreements to end breeding and urges the Romanian authorities to stop the exploitation of wild animals for entertainment.
"The fact that these lions keep appearing in music videos is outrageous. This uncontrolled breeding and the inappropriate keeping conditions are clear signs that the owner should not be allowed to keep lions. It's a shame that Romania's animal welfare laws even allow this," Ioana Dungler, Director of the Wild Animals department at FOUR PAWS, said in a statement. "The owner keeps refusing to hand over the animals or to at least allow a vasectomy of the male to stop the breeding. We will do everything in our power to prevent any further animals from suffering the cruel fate of inappropriate keeping or commercial exploitation. We urge the former owner to respect the agreement signed with us and prompt the Romanian authorities to help us give these lions a better life."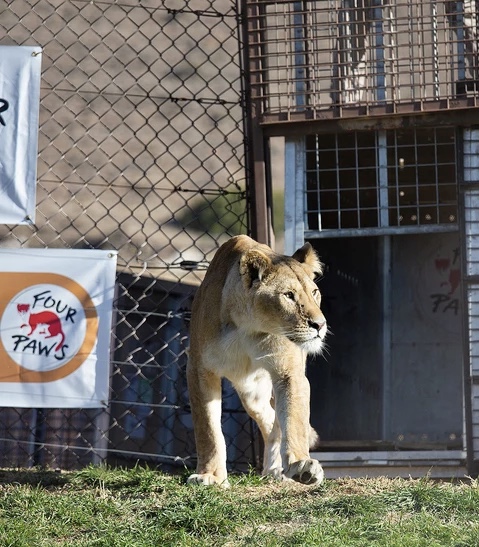 According to Barbara van Genne, responsible for Wild Animal Rescue and Advocacy at FOUR PAWS, none of these lions had experienced a species-appropriate life in Romania, where they can live as a group according to their instincts and individual personalities in spacious, natural surroundings.
"At LIONSROCK, they can explore, roam around, and play, but will also have a place to hide, if they want. It is bittersweet that these five lions get this opportunity, but that their little brother is still stuck being kept as a pet and abused for video clips," explained van Genne.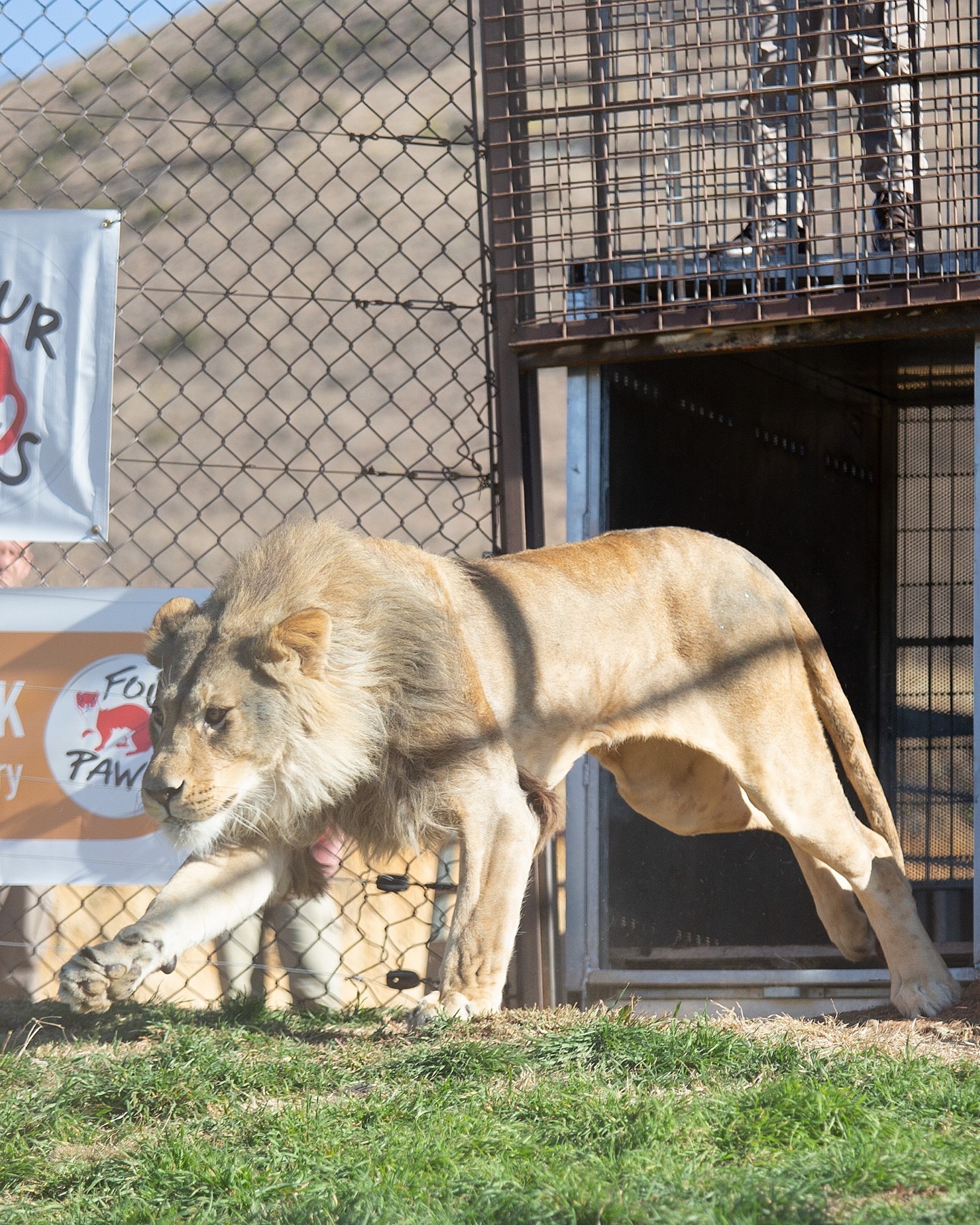 LIONSROCK is home to over 100 big cats, most of which were rescued by FOUR PAWS from war-ravaged zoos, circuses, private ownership, and the canned hunting industry. The sanctuary provides a species-appropriate, lifelong home for the mistreated big cats who cannot be released back into the wild.
The sanctuary offers the highest of standards including large areas for family groups, facilitation of natural behavior through enrichment, the best medical care, and high security of lion enclosures. Hunting, trading, and breeding, as well as interactions between wild animals and visitors, are prohibited at LIONSROCK.
Romania banned the keeping of big cats and other wild animal species in circuses in 2017, and private keeping is only allowed with a special permit. Every year, In the EU and beyond, thousands of lions and other wild animals are exploited and abused for the commercial wildlife trade for so-called human "entertainment."
You can help all animals and our planet by choosing compassion on your plate and in your glass. 

#GoVeg