Illegal wildlife trade kingpin

Teo Boon Ching

has been sentenced to
18 months

in prison by a court in

New York

for large-scale rhino horn trafficking.
As

WAN

reported in October of last year, the full scope of Ching's criminal activities was exposed five years ago by the London-based Environmental Investigation Agency (EIA UK), which supplied a substantial amount of intelligence on his modus operandi and activities to U.S. enforcement agents.
Ching, whose nicknames include 'Godfather,' was extradited from
Thailand

to the U.S. last October to face charges of conspiracy to commit wildlife trafficking, promotion of money laundering, and concealment of money laundering.
Following his sentencing on

September 19th

by U.S. District Judge Paul A. Crotty at the Southern District Court, EIA UK Executive Director Mary Rice said, "This is a commendable result and takes a key player out of the hugely profitable wildlife trafficking business."
"Chinese and Vietnamese organized crime networks have long exploited Malaysia and other South-East Asian countries as transit hubs for smuggling illegal wildlife commodities from Africa into Asia," Rice continued. "The jailing of Teo Boon Ching and related U.S. Treasury Department sanctions against him and his alleged trafficking organization, constitute a body-blow to their ability to function."
Ching, who is based in Asia, with major operations in Malaysia and Thailand, was directly involved with the large-scale international trafficking and smuggling of rhinoceros horns, ivory,

and

pangolin scales.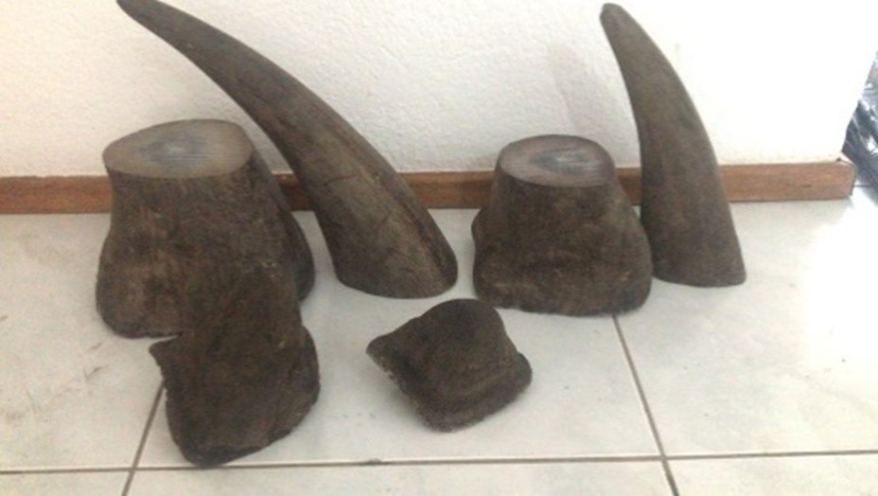 Ching was arrested following a covert sting operation in which he conspired to transport, distribute, sell and smuggle at least

219kg

of rhinoceros horns

worth more than

$2.1 Million.
EIA's investigations established that Ching has been involved in the transnational illegal wildlife trade for more than two decades, providing concealment and packing services to a number of criminal networks involved in the smuggling of elephant ivory, rhino horns, and pangolin scales into Asia via Malaysian ports.
Ching first appeared on the law enforcement radar in 2015 for ivory trafficking and the full extent of his activities was revealed in EIA's 2018 report Exposing the Hydra, after the NGO's undercover investigators documented his role as a specialist transporter assisting Vietnamese and Chinese criminal syndicates.
Ching boasted to them that, as of 2017, he had provided clearance services for approximately
80 containers,

with only one seizure since he started operations.
He also claimed to have played a significant logistics role in the recovery of two shipments of pangolin scales linked to the seizure of

7.2 tons of elephant ivory,

which occurred in
Hong Kong in July of 2017.
Based on EIA's investigations, Ching was believed to have strong connections to Customs officials at Johor Port, who enabled his customers to enter the Customs Clearance Warehouse to verify goods once the wildlife shipments had arrived in Malaysia. Once cleared, the consignments were moved to Ching's own warehouse for repacking into multiple standard air cargo packages for onward transportation.
He had further established strong connections with individuals involved in the acquisition and distribution of illicit wildlife commodities in Malaysia, Vietnam, China, and Laos.
"We applaud the U.S. and other agencies in all relevant countries for working together in the spirit of international cooperation on this case in order to achieve a successful outcome," Rice concluded.
Sadly, despite the fact that the international trade in rhino horn has been highly regulated and largely banned for decades, horns and items remain highly valued commodities in certain countries. As a result of widespread poaching between 1970 and 1992, an estimated 

96%

 of

black rhinos,

one of two types of African rhino species, were lost to poaching.
Today, there are only approximately 6,100 black rhinos

remaining

in the world.