The Wild Animal Sanctuary

announced last week 

that it recently acquired a large parcel of land located in northwest
Colorado

not far from the historic town of

Steamboat Springs

. With more than 22,450 acres of land spanning across 29 square miles, this contiguous parcel of land represents a landmass larger than Manhattan.
The Wild Animal Sanctuary purchased the land for its new Wild Horse Refuge, which will serve to rescue and protect hundreds of
Colorado's 

native wild horses, which are also known as Mustangs. The Refuge is being created in response to the Bureau of Land Management's (BLM) wild horse round up operations which began in early 2022 within

Colorado's

Sand Wash Basin and Piceance-East Douglas Herd Management Areas (HMA).
As per a statement from the Wild Animal Sanctuary, the land, which consists of rolling hills and canyons covered in native grasses, sagebrush, and juniper trees, and features Lay Creek meandering through a large portion of the property, will be the perfect habitat for wild Mustangs to live and roam freely.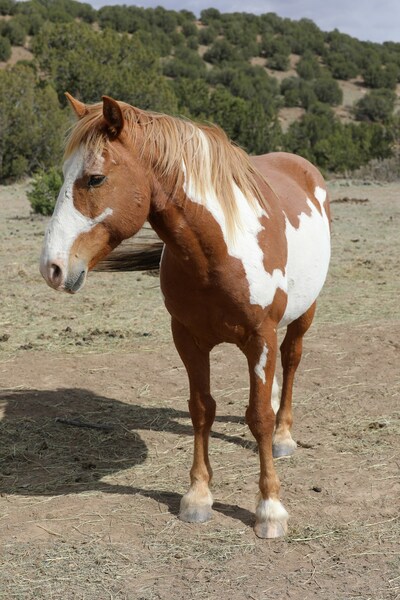 Due to its vast size, the newly formed Refuge is already home to an array of native wildlife, such as varmints, mountain lions, bobcats, deer, elk, pronghorn, dove, sage grouse, geese, and duck, as well as eagles. The land was formerly operated as a large cattle ranch and breeding operation but will now be dedicated entirely to saving
Colorado's 

native wild horses.
Formerly known as the Rio Ro Mo Ranch, The Wild Animal Sanctuary plans to carry on the tradition of being an excellent land steward as it becomes one of the largest free roaming wild horse sanctuaries in the United States.  As the Refuge moves forward in the coming months, there are plans to rescue and provide a life-long home to as many as 500 head of wild Mustangs.
The Wild Animal Sanctuary has been rescuing captive wildlife, horses, and many other species of animals for more than 43 years and currently operates three other facilities for rescued animals. With a 1,214-acre facility located near
Denver, 

as well as a second 10,000-acre facility located in southeast

Colorado

near the town of

Springfield

, and a third facility located just west of

Fort Worth, Texas

; total acreage for the organization now amounts to more than 33,000-acres.
Many ways to help support The Wildlife Sanctuary are available, HERE! Donations can also be made, HERE!
You can help all animals and our planet by choosing compassion on your plate and in your glass. 

#GoVeg