Photos from Slaughter Free Chicago
Slaughter Free Chicago, a campaign launched by the nonprofit Free From Harm,
is planning an 

important rally in downtown Chicago next week to help put the pressure on those with the power to end the illegal slaughter of animals in the city that once promoted itself as the "slaughter capital of the world."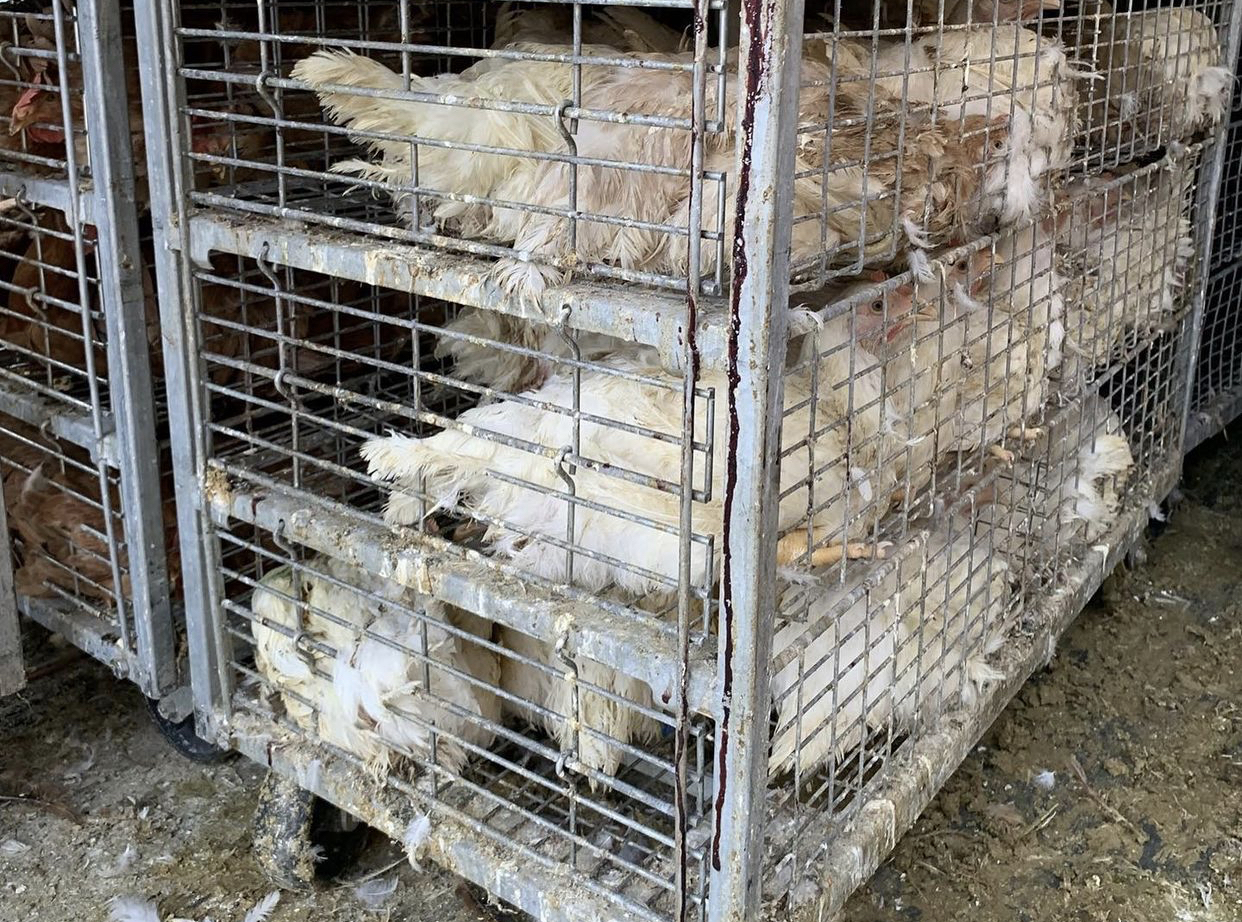 The event, scheduled to take place on Friday, October 22nd, continues the efforts launched during a July demonstration when the campaign kicked off an initiative demanding that Governor JB Pritzker replace Illinois Department of Agriculture Director Jerry Costello after an independent investigation revealed numerous regulatory failures at Chicago slaughterhouses.

The group, whose investigations have successfully shut down the Francisco Pollo Vivo slaughterhouse in Chicago, is holding next week's rally to further address the specifics of these revelations, including Costello's lack of enforcement of the Type II licenses that are routinely in violation of the most basic terms of the agreement: "No sales of meat and poultry products are permitted."

"On July 26th, we deployed a team of about 60 activists to the Aden Poultry slaughterhouse on the north side of Chicago, where we rallied and reached out to the community about the problems with Type II slaughterhouses like Aden," Robert Grillo, Founder of Slaughter Free Chicago and Slaughter Free Cities, told WAN. "The Type II license restricts them to only provide the service of slaughter to someone who brings an animal to them and then comes out with their processed body. They are buying from commercial farms and then selling to the public and very likely wholesale accounts, all of which is prohibited. The Illinois Department of Agriculture is failing to enforce the laws."
"We believe that if the laws were actually enforced, these places would go out of business as they rely almost entirely on prohibited sales," noted Grillo.
According to a report by Slaughter Free Chicago, residents and businesses in large cities and small towns across all ethnic backgrounds overwhelmingly oppose slaughterhouses for a wide range of reasons. In one survey,

49%

of adults in the United States support a ban on factory farming and

47%

support a ban on slaughterhouses.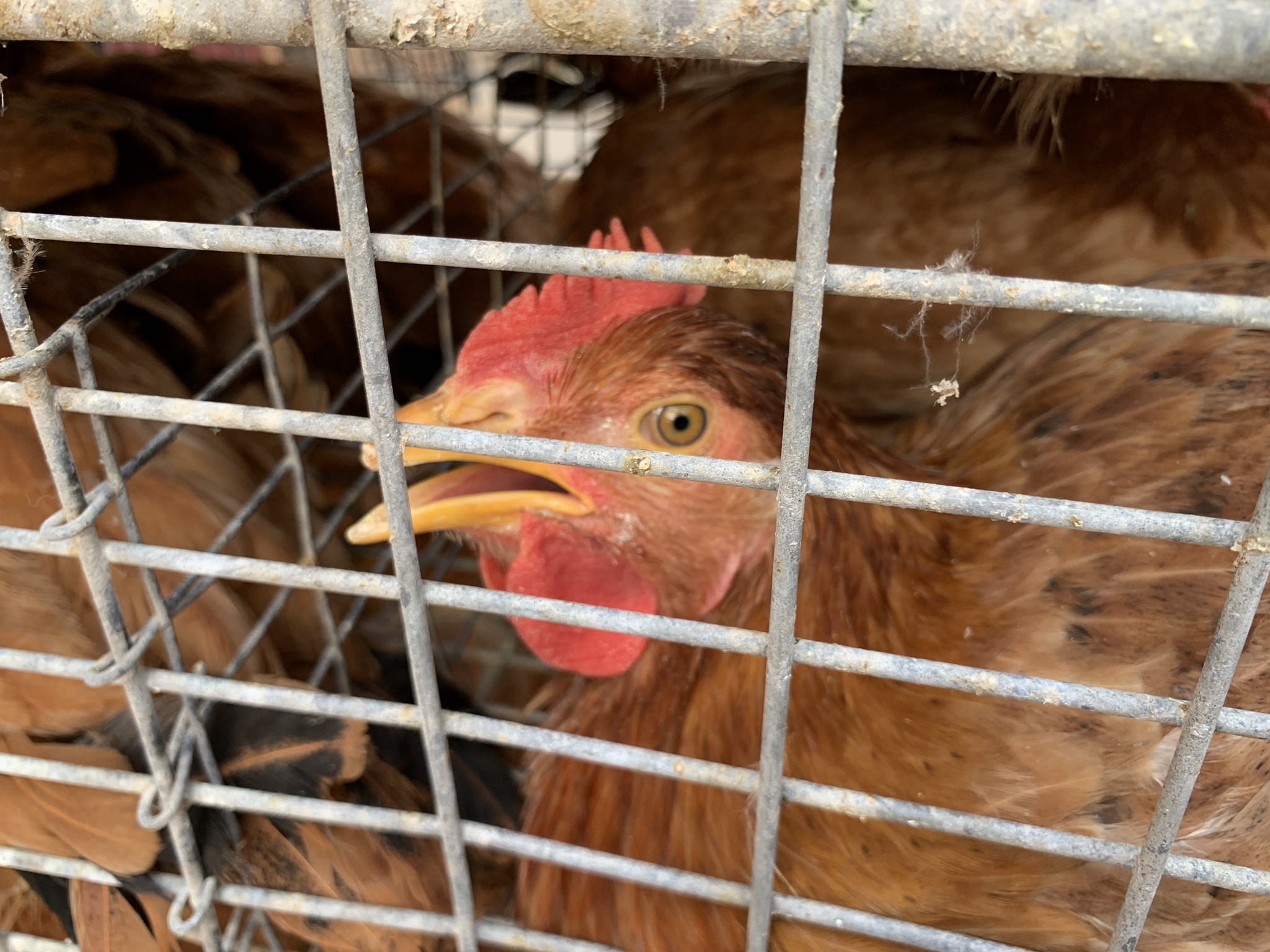 "Many feel that slaughterhouses degrade the desirability of their neighborhood and therefore degrade property and rental values. Others find the putrid odors, rodent infestations, loud, late-night deliveries of live animals, miserable and unsanitary conditions of animals, and facilities that often spill over into public spaces to be an intolerable nuisance. Others fear disease outbreaks, which experts warn are on the rise around the world," the report states. "Killing them is killing us."
Slaughter Free Chicago

has been investigating and reporting on slaughterhouses since 2018. Since that time, the organization has expanded with many city chapters across the United States and internationally.
Sign the petition urging Illinois Governor Pritzker to replace Costello and put community interests above those of these unsanitary and cruel killing factories. Ask him to revoke their licenses based on non-compliance with Type II license terms, HERE!
Information about

Slaughter Free Chicago's

October 22nd demonstration is available HERE!
You can help all animals and our planet by choosing compassion on your plate and in your glass. 

#GoVeg