January of 2023 was an extraordinarily busy month for Hawai'i Marine Animal Response (HMAR)

because it was the

seventh anniversary of the largest Hawaiʻi-based non-profit marine species conservation, education, rescue and stranding response organization. Another reason was a surprising secret until now.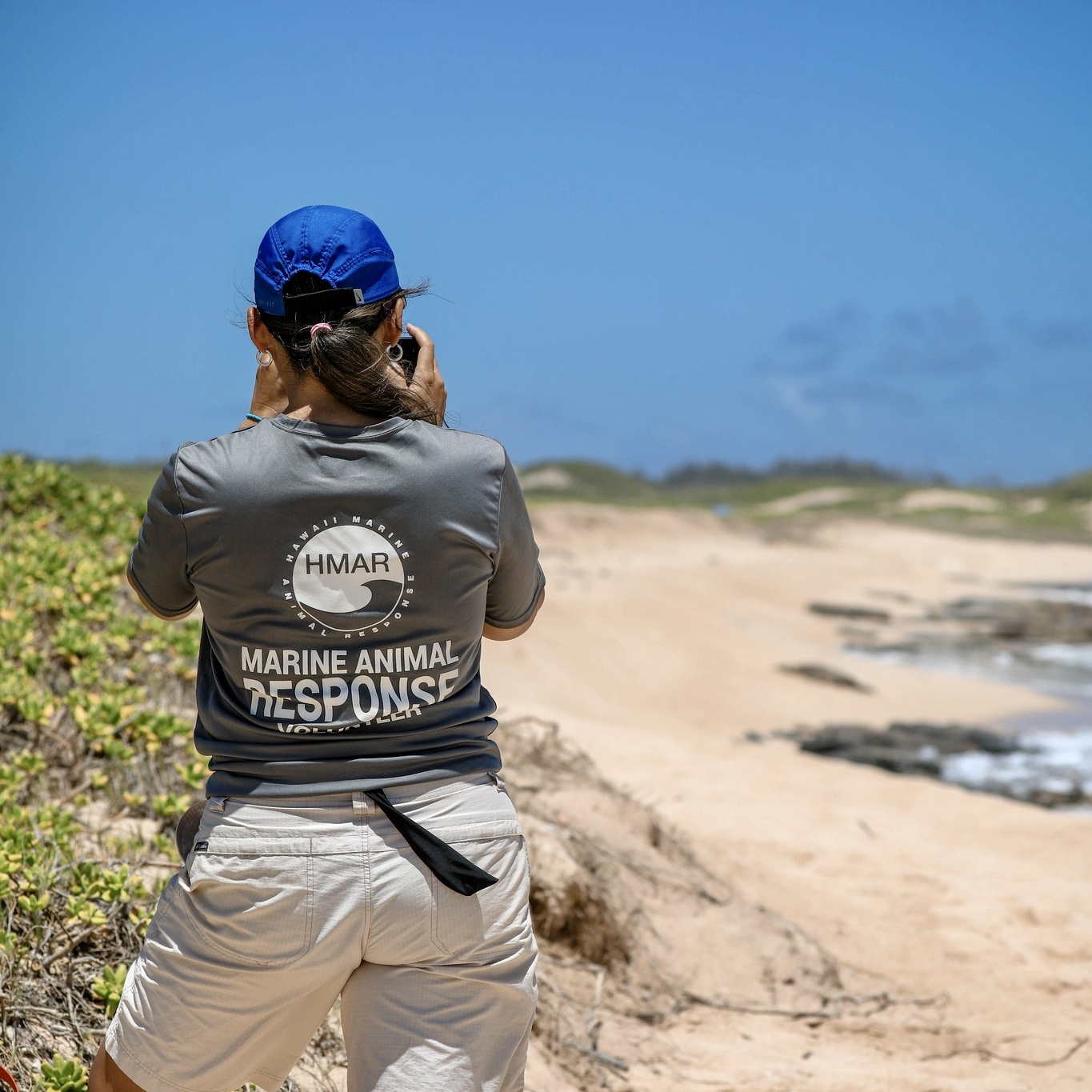 On January 28th, the first Hawaiian monk seal pup of the year, now named Uʻi Mea Ola, or Uʻi for short, by Kahuku Elementary School's fifth grade class, was born in Oʻahu. The name means "beautiful survivor." The birth was especially notable because, as explained to WAN by Jon Gelman, founder of Hawai'i Marine Animal Response, the monk seal pupping season usually takes place between April and September.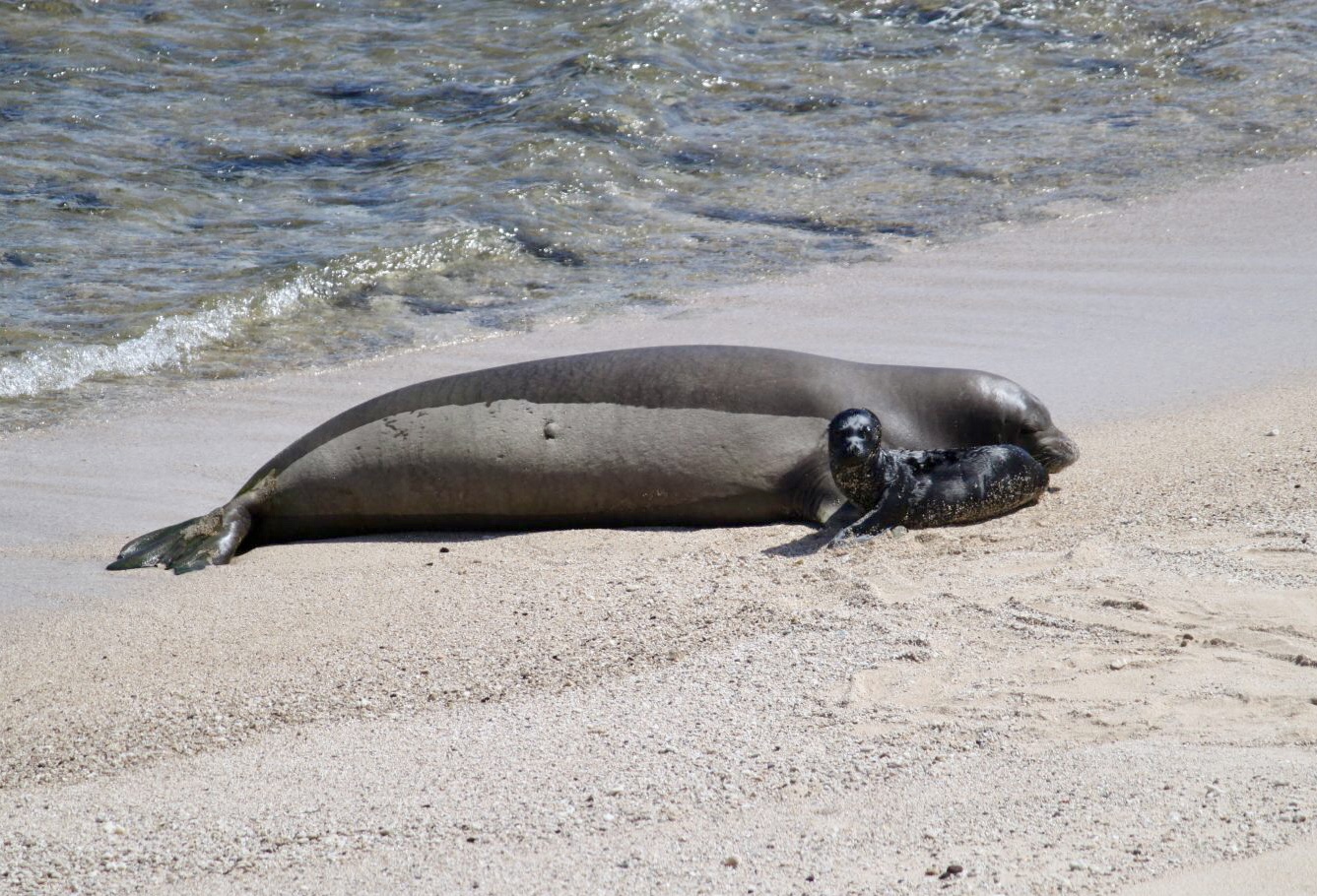 As per Gelman, there are only an estimated 1,500 Hawaiian monk seals left in the world, with an estimated 70 off the coast of Oʻahu. Hawaiian monk seals are an endangered species.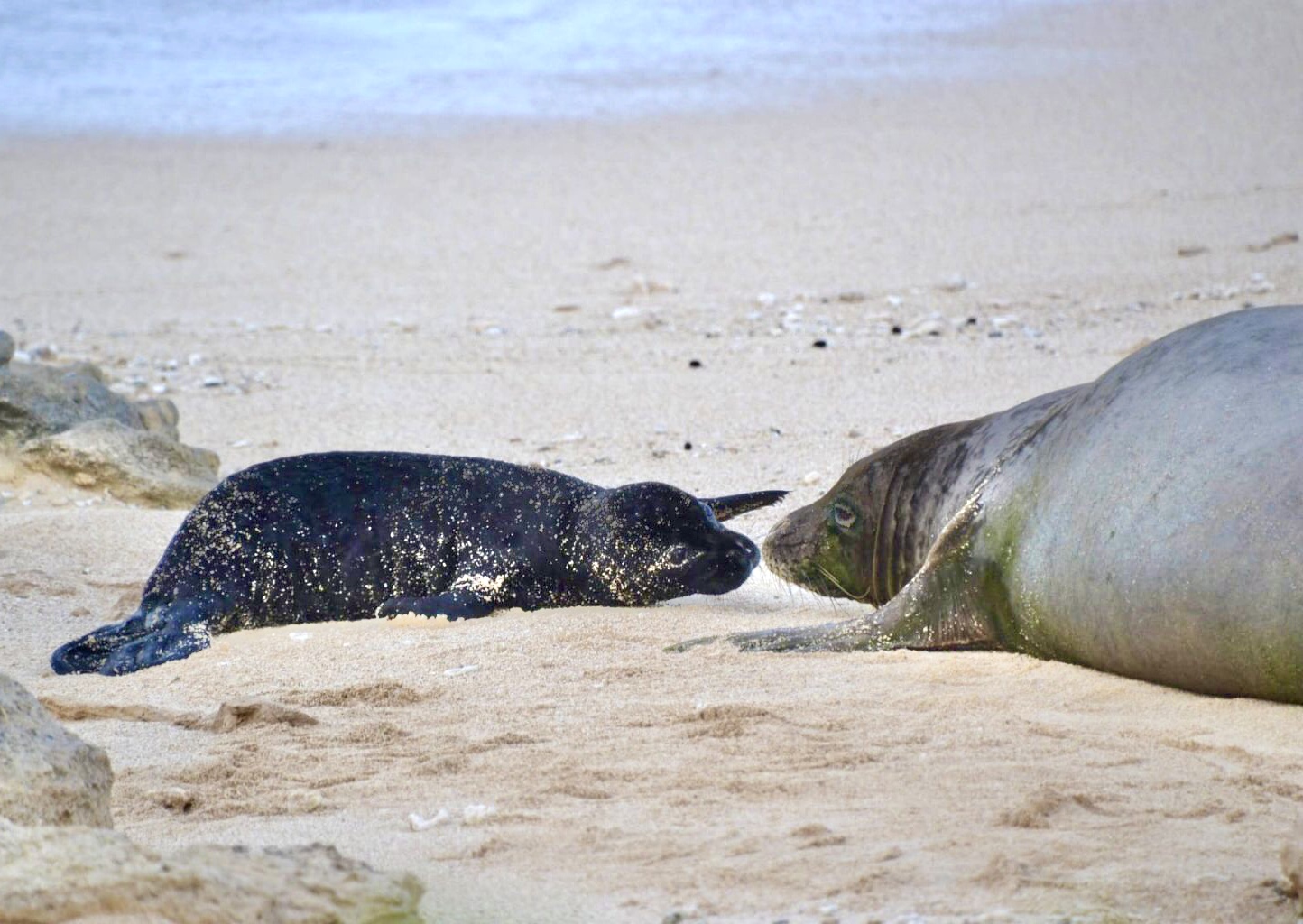 "The early development period of a newborn monk seal pup is critical. This is a time where minimizing human interaction, bonding between mom and pup, and decreasing the potential for conditioning to humans is vital," Gelman said in a post on the Hawai'i Marine Animal Response Facebook page. "Therefore, it is important that we ensure the appropriate level of monitoring by HMAR personnel and that we try to minimize human traffic, noise, and disturbances at pup sites."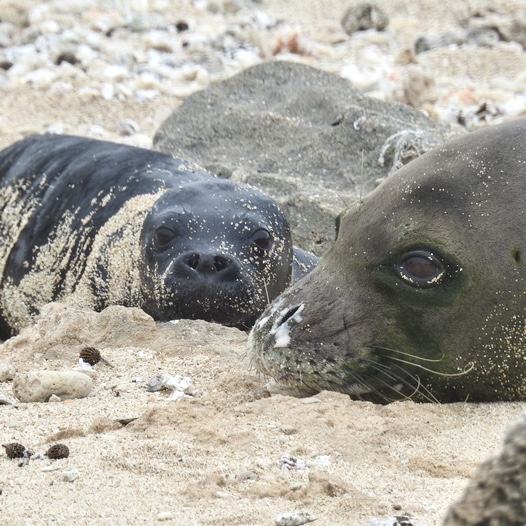 According to Gelman, a HMAR beach volunteer was there when the birth occurred. After observing the pup to determine if he or she was alive, members of his team then established a perimeter around the mom, Kaimana, and pup with fencing. HMAR continued to monitor them for several weeks to ensure that the Uʻi Mea Ola was developing normally.
Mother monk seals do not eat during this period of time. Shockingly, while the mother may have weighed 500 pounds when she gave birth, by the time the pup was weaned, she most-likely lost at least 150 pounds. Hawaiian monk seal pups are somewhere between 25 to 30 pounds when they are born. After around four to seven weeks, the mom must eat to stay alive and has to leave the pup alone.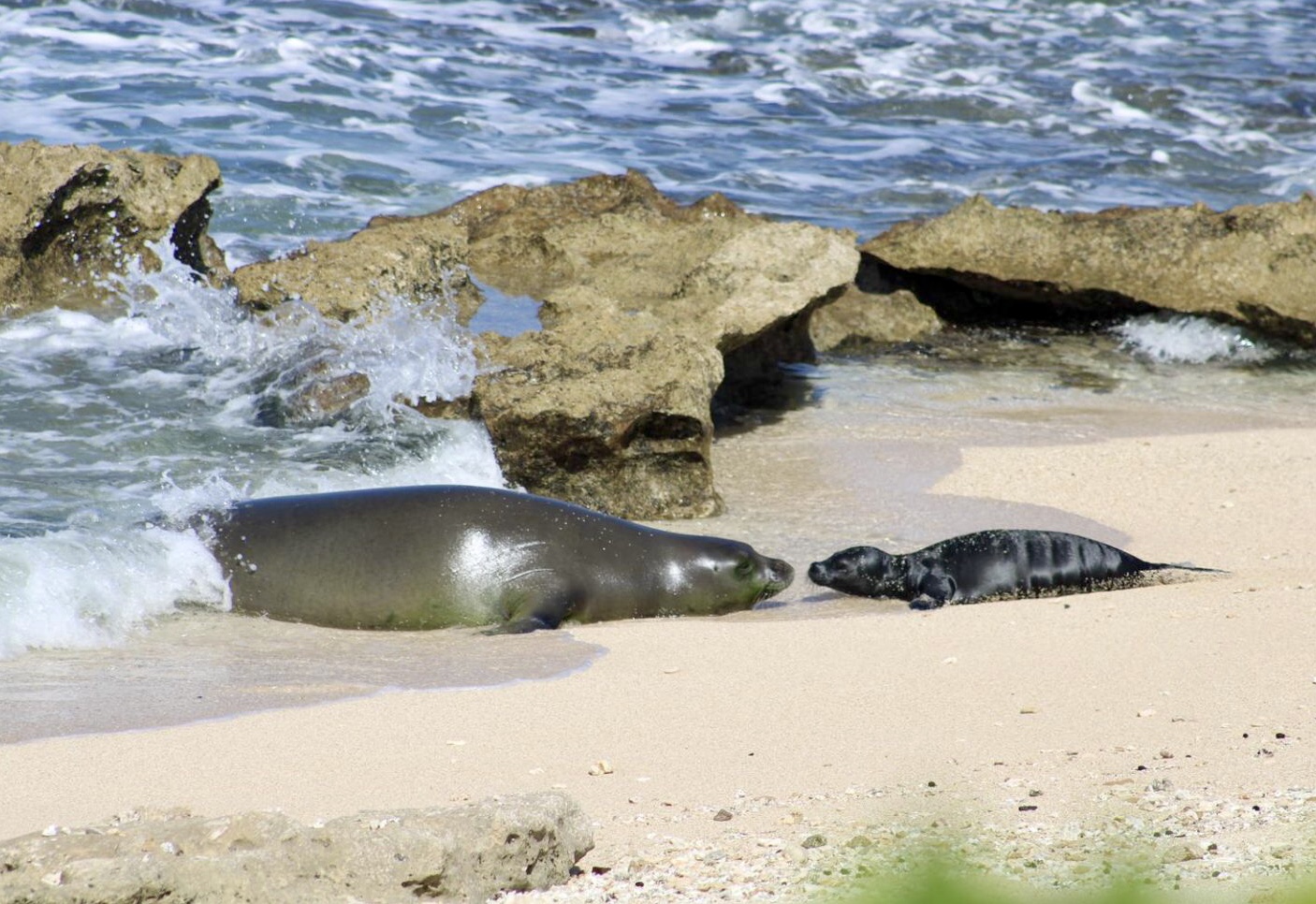 While this type of "catastrophic weaning" sounds bad, noted Gelman, "It is nature and they have been doing this since before there were humans. Mom leaves, begins molting, and then usually gets pregnant again."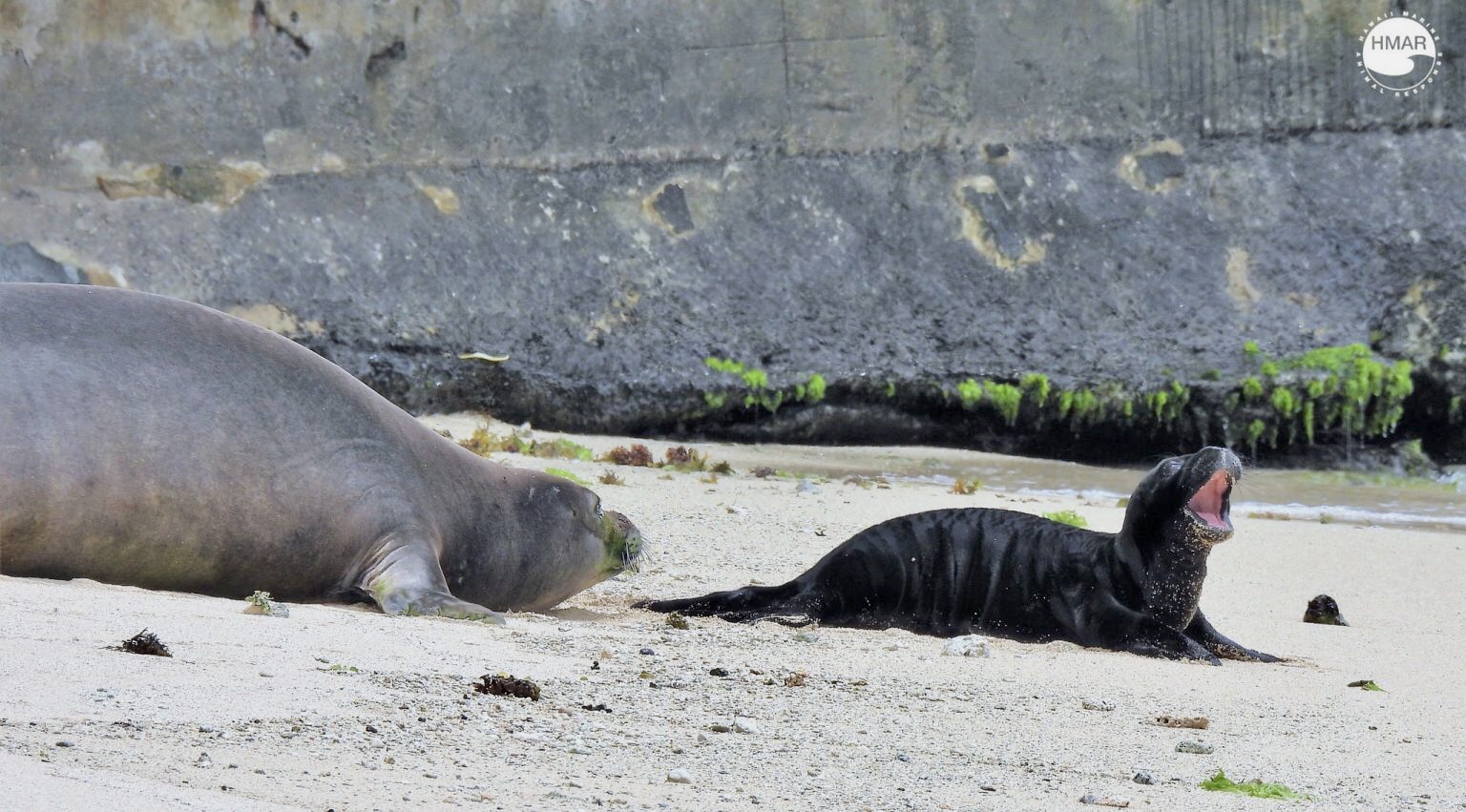 Thankfully, Gelman explained that not much of HMAR's time is needed for rescuing monk seals during events like this, stating that they had around 40 marine mammal interventions and escalated responses last year with few emergencies. However, monk seal conservation takes an overwhelming number of hours, identifying them, keeping detailed records on every individual animal, and monitoring them.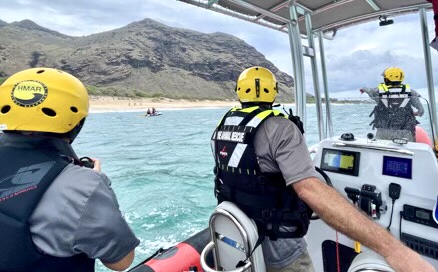 Sadly, HMAR'S active Marine Debris Program is always busy, as derelict fishing gear and fishing line is a key threat to marine life. The team dives many times each month to remove debris from the ocean before it entangles and hooks marine life, however, the work never ends.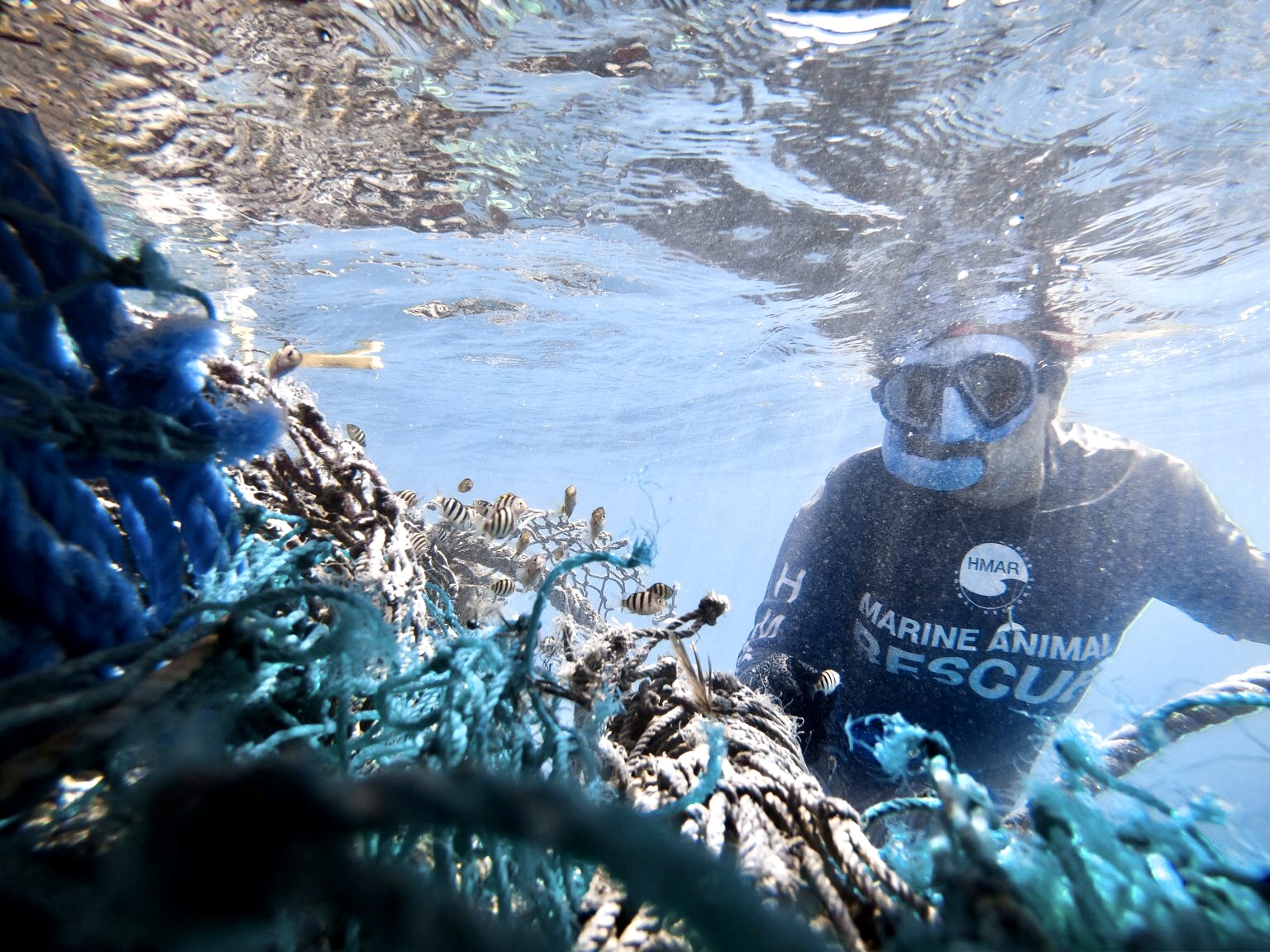 WAN had the opportunity to speak with Gelman about his organization's tireless work in the preservation, recovery, and stewardship of Hawai'i's marine protected species, including sea turtles, dolphins, whales, and seabirds.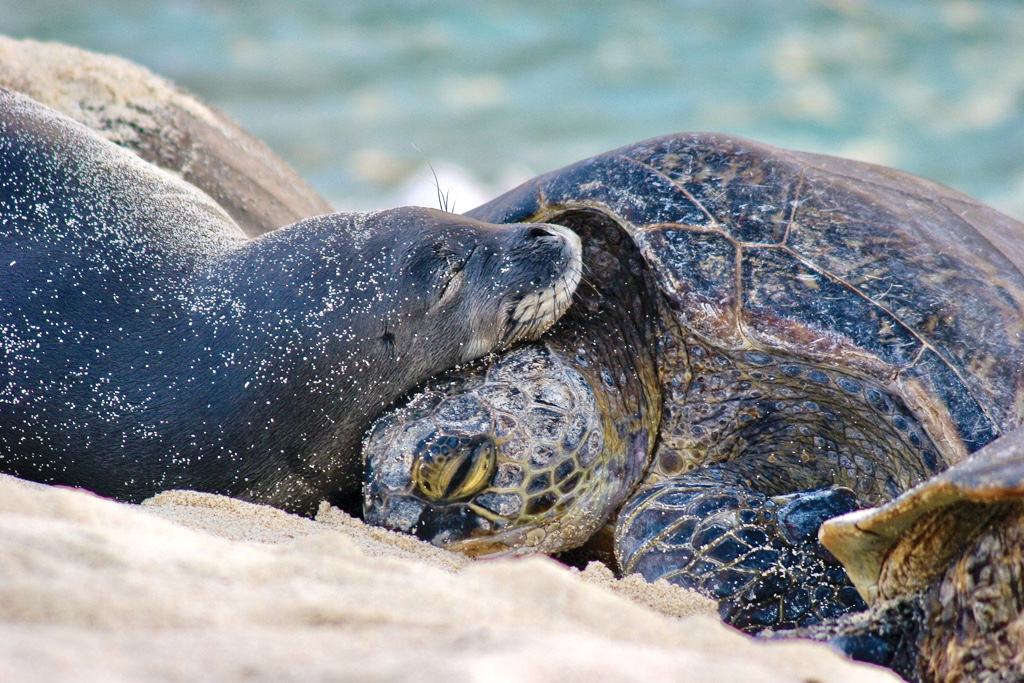 "Last year, the HMAR hotline received 9,600 calls from the public, which sent rescue teams into the field 3,000 times, conducted 400 interventions or rescues, and provided educational activities for 9,000 kids in school," noted Gelman, who explained that he has six staff members and between 80 to 90 volunteers helping to run the organization's six programs including a hotline program, a field support program, an intervention and rescue program, an outreach and education program, a marine debris program, and a vessel operations program.

"Each program is unique and works synergistically with each other," stated Gelman. "We do everything we can to try to help these animals with one or a combination of programs."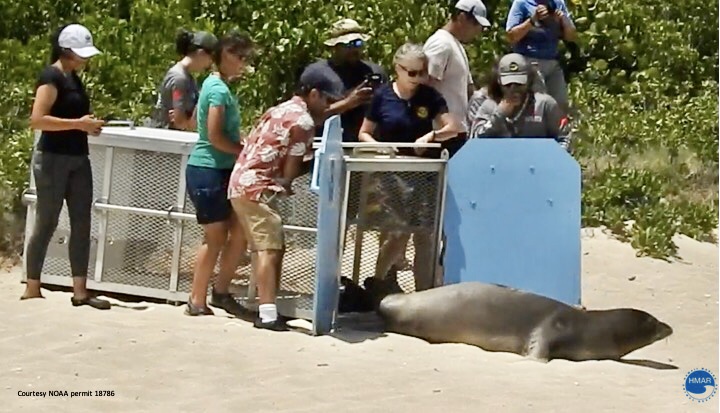 You can help all animals and our planet by choosing compassion on your plate and in your glass. 

#GoVeg