The translocation will take place between June 27th and July 29th as part of a national conservation initiative to maintain healthy habitats in Malawi's national parks, establish viable elephant populations, and ensure the prosperity of local communities living around the parks.
Additional wildlife, including buffalo, impala, sable, warthog, and waterbuck will also be translocated from Liwonde to Kasungu.
The animals will be transported approximately 350kms via road from Liwonde National Park, managed by conservation organization African Parks, to Kasungu National Park, which is supported by IFAW.
"This translocation is another significant landmark for Malawi, which has become a model of excellence for the rehabilitation of important conservation areas," said Brighton Kumchedwa, Director of DNPW. "We're delighted to be collaborating with long-term partners African Parks and IFAW to invest in the protection of wildlife resources, while instilling pride in Malawi's people who are part of contributing to the success of these national parks today and for the future."
In 2015, DNPW partnered with African Parks to improve security and ecologically rehabilitate Liwonde National Park for people and wildlife, and to realize its full tourism potential. The park has since set a benchmark for ambitious restoration initiatives, which has helped, re-establish key species and restore healthy ecosystem processes.
In 2016, African Parks undertook one of the largest elephant translocations in history relocating

520 elephants,

of which

366

were moved from Liwonde, to alleviate habitat pressure, reduce human wildlife conflict, and repopulate Nkhotakota Wildlife Reserve, also managed by African Parks. Cheetahs and lions were reintroduced to Liwonde in 2017 and 2018 respectively, followed by a black rhino translocation in 2019 and wild dogs in 2021.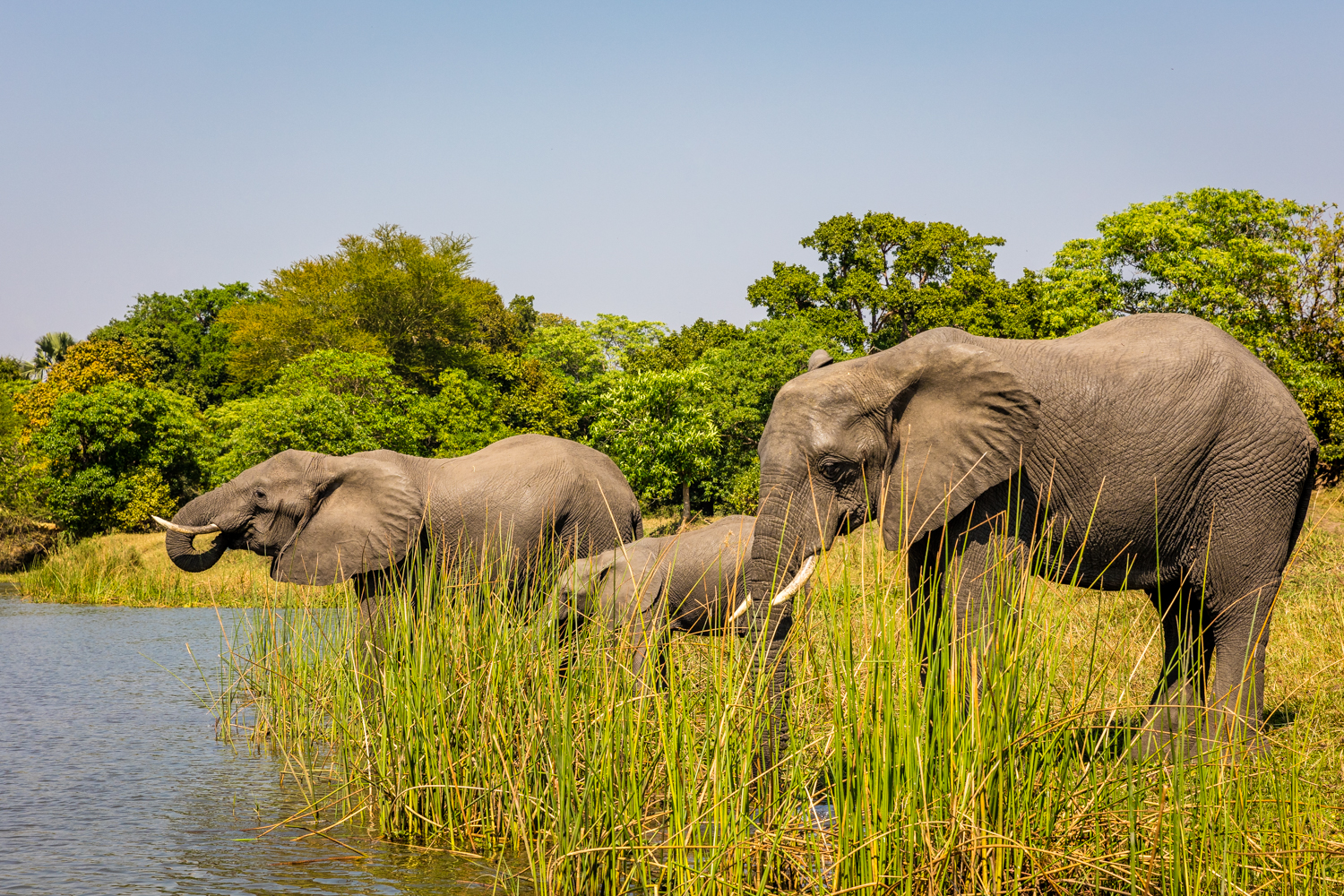 With poaching of elephants practically eliminated in Liwonde, elephant numbers are increasing which is exerting pressure on the park's natural resources and creating conflict situations with local communities. Yesterday, the park is well positioned as a source from which to help repopulate Kasungu—the park currently holds

120 elephants,

and has potential to support more. This addition of

250 elephants

will ensure the population is viable for the long-term conservation of elephants in Kasungu.
"The translocation of the elephants and other wildlife is a significant achievement and proves the DNPW's approach to working with partners to secure its natural resources is a sound one," said Patricio Ndadzela, IFAW Chief of Party in Malawi—IFAW supports DNPW in law enforcement, community and fencing, amongst other activities in Kasungu NP.
"IFAW has worked to end poaching in Kasungu NP since

2015

—when we started just about

50 elephants

remained, down from about

1,200

in the

1970s.

Poaching has drastically reduced and elephant numbers are growing—there are now

120 elephants

—but the population still remains too low to be viable. The introduction of an additional

250 elephants

from Liwonde NP will change that scenario."
"Thanks to our partnership with the DNPW, we're excited to be at the forefront of rehabilitating Malawi's national parks, where wildlife numbers are growing and people are benefitting," said African Parks Country Representative, Sam Kamoto. "This particular translocation with IFAW and the DNPW is just another example of how multi-sector collaboration contributes to the ecological restoration of Malawi's extraordinary wild landscapes, and to the long-term conservation of elephants."
This important initiative is being made possible by the generous support of the

Elephant Cooperation,

with a leadership gift and the generous support of various philanthropic funders.