1. First-Of-Its-Kind Elephant Rewilding Project Plans To Release A Herd Of 13 Captive Elephants From The UK Back To Their Ancestral Homeland Of Kenya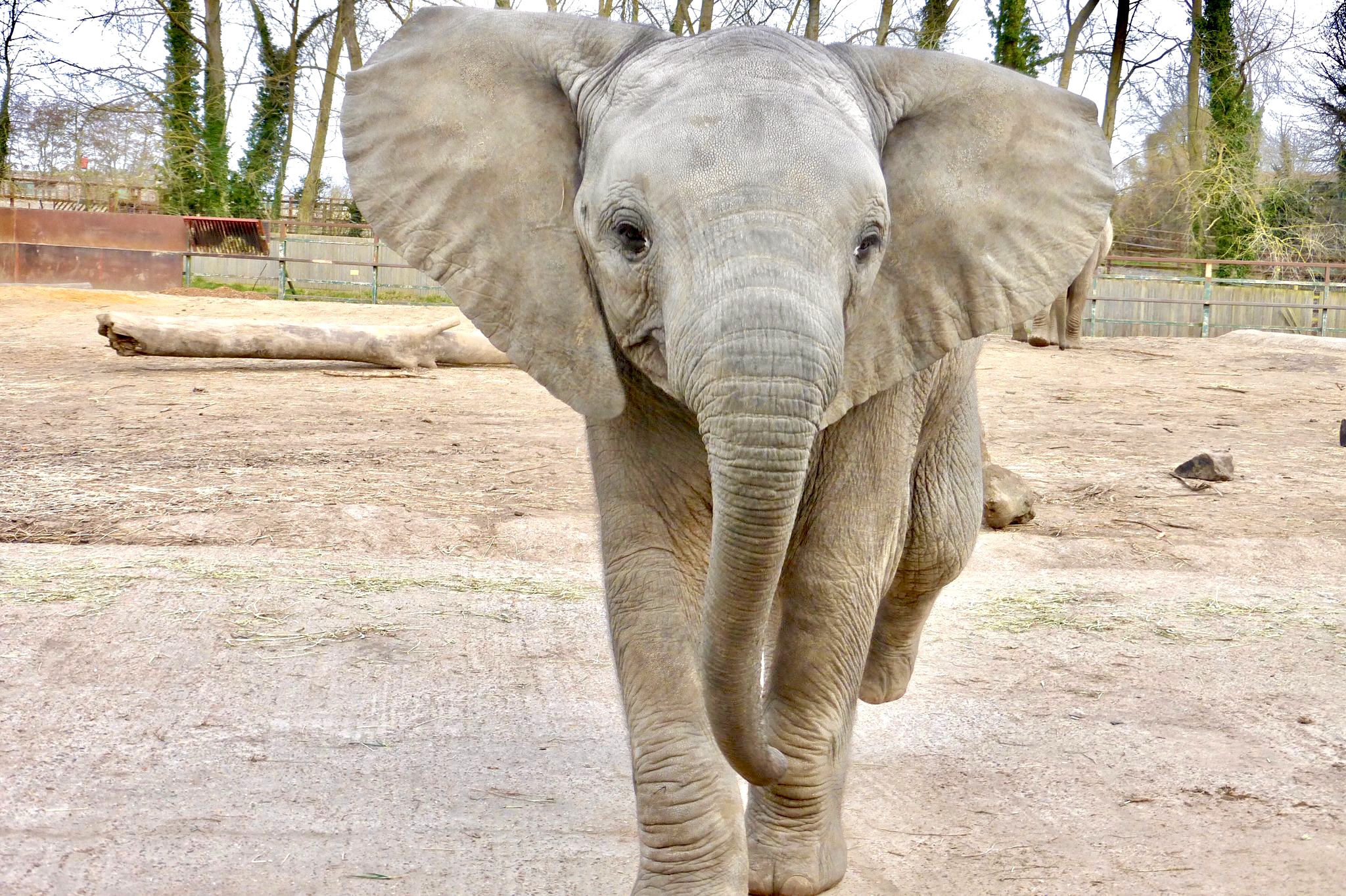 Animal conservation non-profit, The Aspinall Foundation, is quite literally taking on its largest ever conservation challenge. They will be flying

13 elephants,

weighing

25 tons

total, more than

7,000 km (4,349 miles)

 across the globe to return individuals from this iconic species to their ancestral homeland.
This is the first time that a herd of elephants has ever been rewilded anywhere in the world. No elephant rewilding project of this scale has ever been attempted before.
There will be some new risks that the elephants did not face in captivity, but The Aspinall Foundation's experience of rewilding projects around the globe will help guide the animals' transition, as will the
Sheldrick
Wildlife Trust, 

who have been at the forefront of African elephant conservation for more than four decades, pioneering the rescue,
rehabilitation,
and rewilding of orphan elephants.
READ MORE, HERE!
2. NSW Government Challenged In Court By Farm Transparency Project Over Ag-Gag Laws Limiting Public Exposure To Cruelty In Slaughterhouses
Animal protection organization Farm Transparency Project has served the Attorney-General of

New South Wales

with documents filed in the High Court of

Australia,

challenging the state government's use of surveillance privacy laws to limit public awareness of animal cruelty in farms and slaughterhouses.
The first-of-its-kind case in Australia, questions the constitutional validity of the Surveillance Devices Act 2007 (NSW), which has been used to charge activists who have published evidence of lawful cruelty captured in NSW farms, abattoirs, and slaughterhouses.
The High Court challenge is based on the implied freedom of political communication in the Australian Constitution, which Farm Transparency Project argues is at odds with "ag-gag laws" which seek to hinder the exposure of systemic, commercialized animal cruelty. This in turn, limits the ability of the Australian public to know what they are paying for when they purchase meat, dairy, and eggs, or attend horse or greyhound racing.
READ MORE, HERE!
3. Huge Victory! Canada Goose To Go 100% Fur-Free By The End Of 2022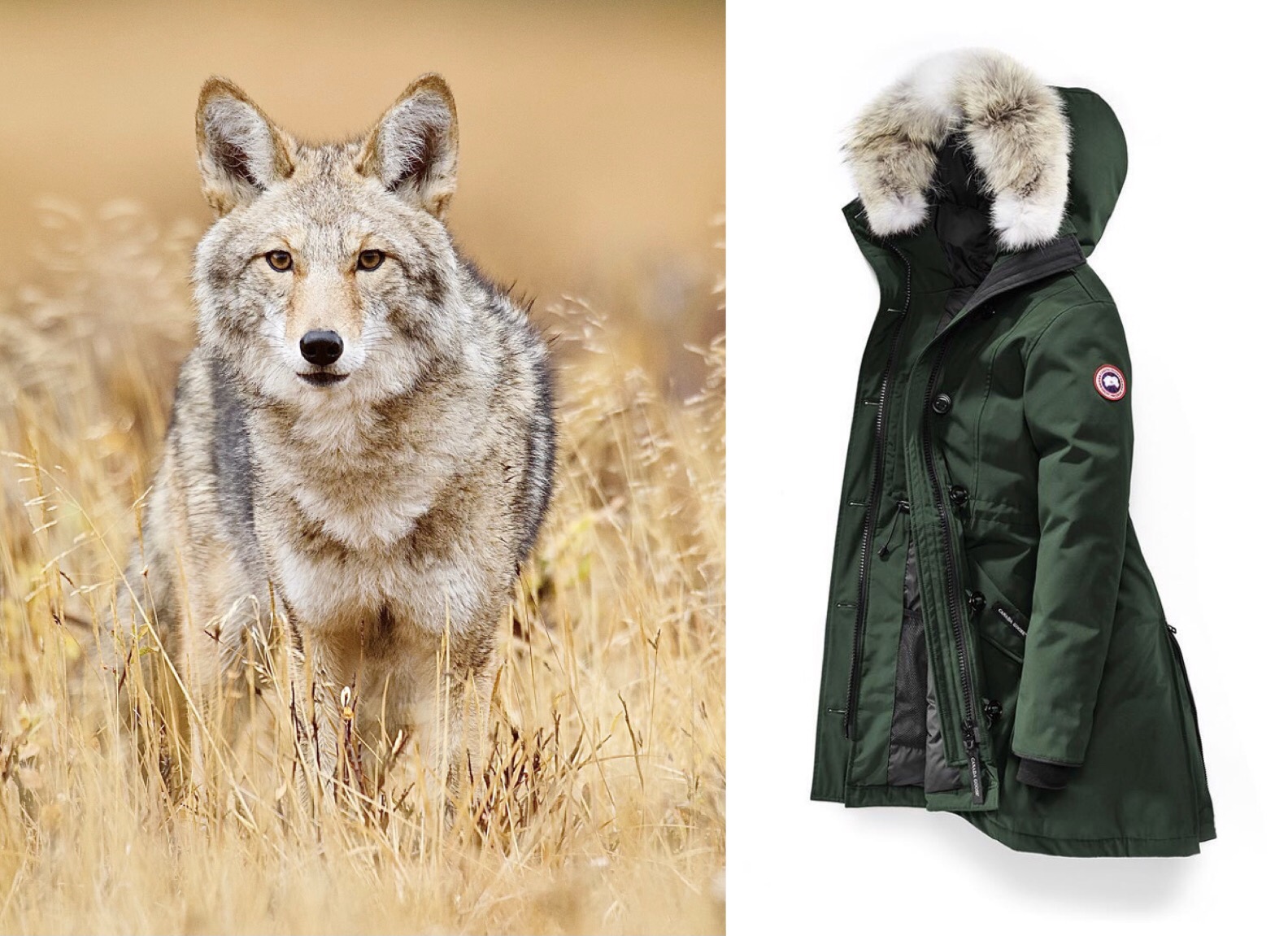 After more than a decade of global controversy and protests by animal advocates, Canada Goose announced that it will end the use of all fur products. They will stop purchasing fur by the end of

2021

and cease to manufacture fur no later than the end of

2022.
"This is a momentous step in the demise of cruel fur fashion. For years, Canada Goose's trademark parka jackets with coyote fur trim have been synonymous with fur cruelty, but their announcement today is another major blow to the global fur trade, a dying industry on its knees from the punches of so many top designers and retailers walking away from the PR-nightmare of fur," Humane Society International

UK's

Executive Director Claire Bass said in a statement sent to WAN.
"Canada Goose's fur-free policy will spare untold thousands of coyotes from being maimed and killed in cruel metal leg-hold traps, and should strengthen the UK Government's resolve to recognize that banning the import and sale of fur is the right thing to do, both by the public and future-focussed fashion brands," concluded Bass.
Animals on fur farms also experience the physical and psychological torment of being confined to small, barren cages for their entire lives, the killing methods typically used on fur farms are equally distressing. Mink are killed by gassing, and fox and raccoon dogs are killed by electrocution.
May Canada Goose's next step be to ban the use of down in all of its products.
READ MORE, HERE!
4. Grammy Award-Winning Songwriter Diane Warren Facilitates The Rescue Of The Last Two Cows That Escaped From A Slaughterhouse In California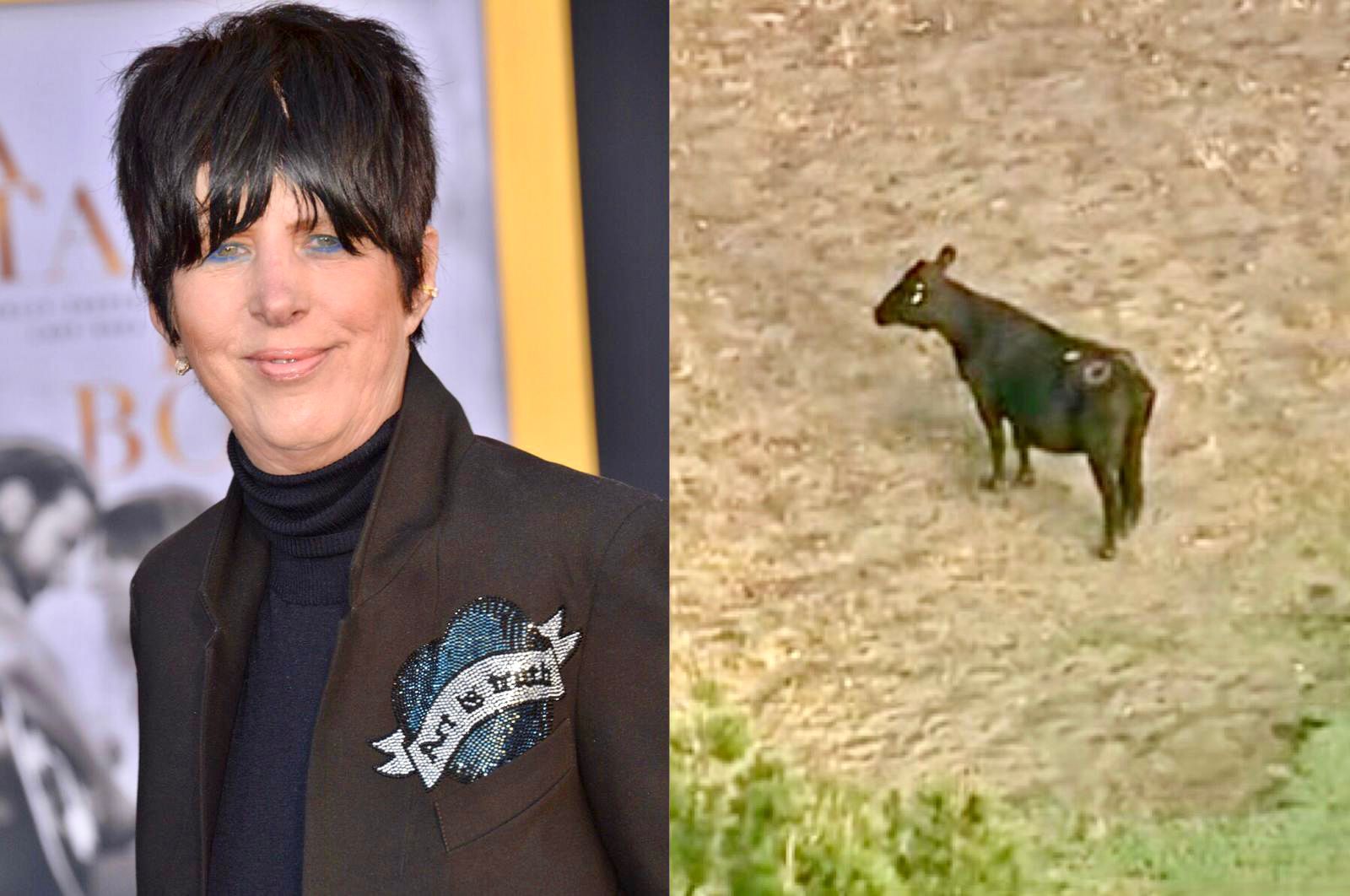 On
June 22nd,

41 cows

escaped from the

Manning Beef Slaughterhouse

in

Pico Rivera, California.

 Captured on video, the terrified animals were running for their lives through a neighborhood in Los Angeles. Sadly, one cow was shot by a responding deputy with the Los Angeles County Sheriff's Department.
Grammy award-winning songwriter, longtime animal advocate, and vegan, 

Diane Warren,

along with animal activist

Si

mone Reyes,

facilitated the release and transfer of two of the escaped cows to

Farm Sanctuary

in

Acton,

California.
"Seeing these cows escaping their horrible fate broke my heart. They knew what awaited them. These are smart empathetic beautiful souls. This morning, there was one that still avoided capture and was crying out as the man from the slaughterhouse was trying to capture her. I immediately reached out to my friend Simone Reyes saying we need to save her, and we did," explained Warren. "What Paul McCartney said is so true, 'if slaughterhouses had glass walls, everyone would be a vegetarian.'"
As per a statement sent to WAN from the

Los Angeles Sherriff's Information Bureau,

38

of the

41 cows

were captured from a residential neighborhood over a mile away from the facility. They have all since been recovered and returned to the slaughterhouse where they were then killed.
For our interview with animal activist Ellen Dent, CLICK HERE!
For our interview with Pico Rivero City Manager Steve Carmona, CLICK HERE!
For our full interview with

Diane Warren

and

Si

mone Reyes, CLICK HERE!
5. Victory! Hawaiian Legislature Passes Seven New Animal Protection Laws Including A Ban On Killing Sharks In State Waters

Animal advocates across

Hawaii

are celebrating the close of a successful legislative year with the passage of seven new animal protection laws.
* A ban on the intentional killing of sharks in Hawaii's waters.
* Prohibiting the sale of cosmetics produced as a result of animal testing.
* Becoming the seventh state to ban the intentional release of balloons.
* Joining the Interstate Wildlife Violator Compact, which will crack down on wildlife poaching.
* Prohibiting inhumane dog tethering and when left unsupervised, they must have adequate shelter.
* Prohibiting sexual abuse against animals.
* Protecting veterinarians from liability for providing emergency treatment to animals.
"We hope that the state can serve as a leading example for the rest of the nation of what can happen when legislators and advocates commit to making humane changes," Andi Bernat, Senior Policy Director of State Affairs for

Humane Society of the United States (HSUS)

told WAN.
READ MORE, HERE!
6. WAN Exclusive About The CA Deforestation-Free Procurement Act Advancing To The Senate Appropriations Committee; Bill Aims To Protect Forests & Wildlife
As previously reported by WAN, if passed into law, California would become the first state in the nation to require procurement contracts to certify that operations and supply chains are not contributing to the destruction of tropical forests. All state contracts involving commodities such as: palm oil, soy, cattle, rubber, paper/pulp, and timber would require contractors to maintain a No Deforestation, No Peat, No Exploitation (NDPE) policy. They would also have to certify that their operations are not linked to tropical forest destruction and degradation, or abuses of Indigenous peoples' rights.
READ MORE, HERE!
7. Brave Activists Intercept Slaughter Transport Truck Saving The Lives Of 68 Dogs On Their Way To China's Yulin Dog Meat "Festival"
Chinese animal activists took matters into their own hands by intercepting a truck in

Guangxi, China,

carrying 

68

terrified dogs

 that were on their way to slaughter at the Yulin Dog Meat "Festival."
The activists had been urging Yulin authorities to set up more highway checkpoints to stop and confiscate dogs from inbound trucks carrying more dogs to be slaughtered, but in the absence of official action, they stepped in to stop the truck themselves.
The traumatized dogs were crammed so tightly into rusty wire cages in the suffocating heat, they could hardly move. Many were in poor physical health with infected eyes, several showed behavior that indicated that they were stolen pets.
The dogs were moved to a temporary facility to rest, recover, and receive veterinary care before making the journey to a shelter supported by Humane Society International (HSI).
READ MORE, HERE!
8. New Wolf Pack In California Marks The Third Pack To Establish A Home In The State In Nearly 100 Years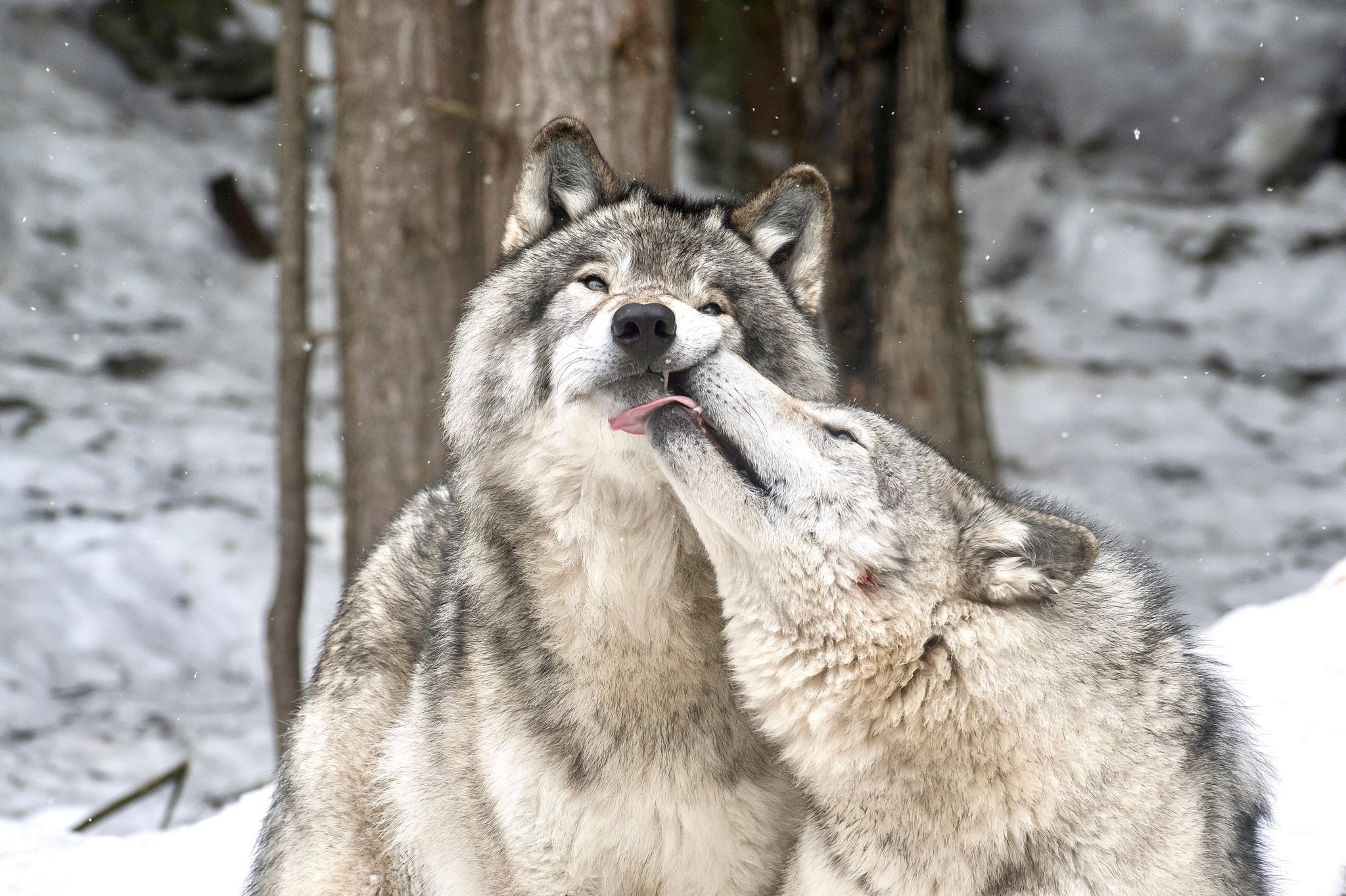 The

California Department

of Fish and Wildlife

reported that a new
wolf pack

has established itself in 

California.

Named the

Beckwourth pack,

the group of three wolves was first confirmed in May, but not officially announced until last month.
"With states like

Idaho

and

Montana

racing to slaughter their wolf populations, this is such wonderful news," said Amaroq Weiss, Senior West Coast Wolf Advocate with the

Center for Biological Diversity,

in a

statement.

"These beautiful newcomers are proving that California has great habitat for wolves, as scientists have said all along."
Photographs of the three wolves composing the

Beckwourth pack

were captured on a trail camera in May. A preliminary DNA analysis shows that one wolf is LAS12F, a two-year-old female wolf born into the

Lassen Pack's

2019 litter.

The origins of the other two wolves are not yet known.
The gray wolf is native to California but was driven to extinction in the state by the

mid-

1920s.

After OR-7 dispersed from Oregon into California, the Center and allies successfully petitioned the state to fully protect wolves under

California's

Endangered Species Act.

It is illegal to kill any wolves in the state.
READ MORE, HERE!
9. Beyond Meat Launches Beyond Chicken Tenders In Nearly 400 Restaurants Throughout The United States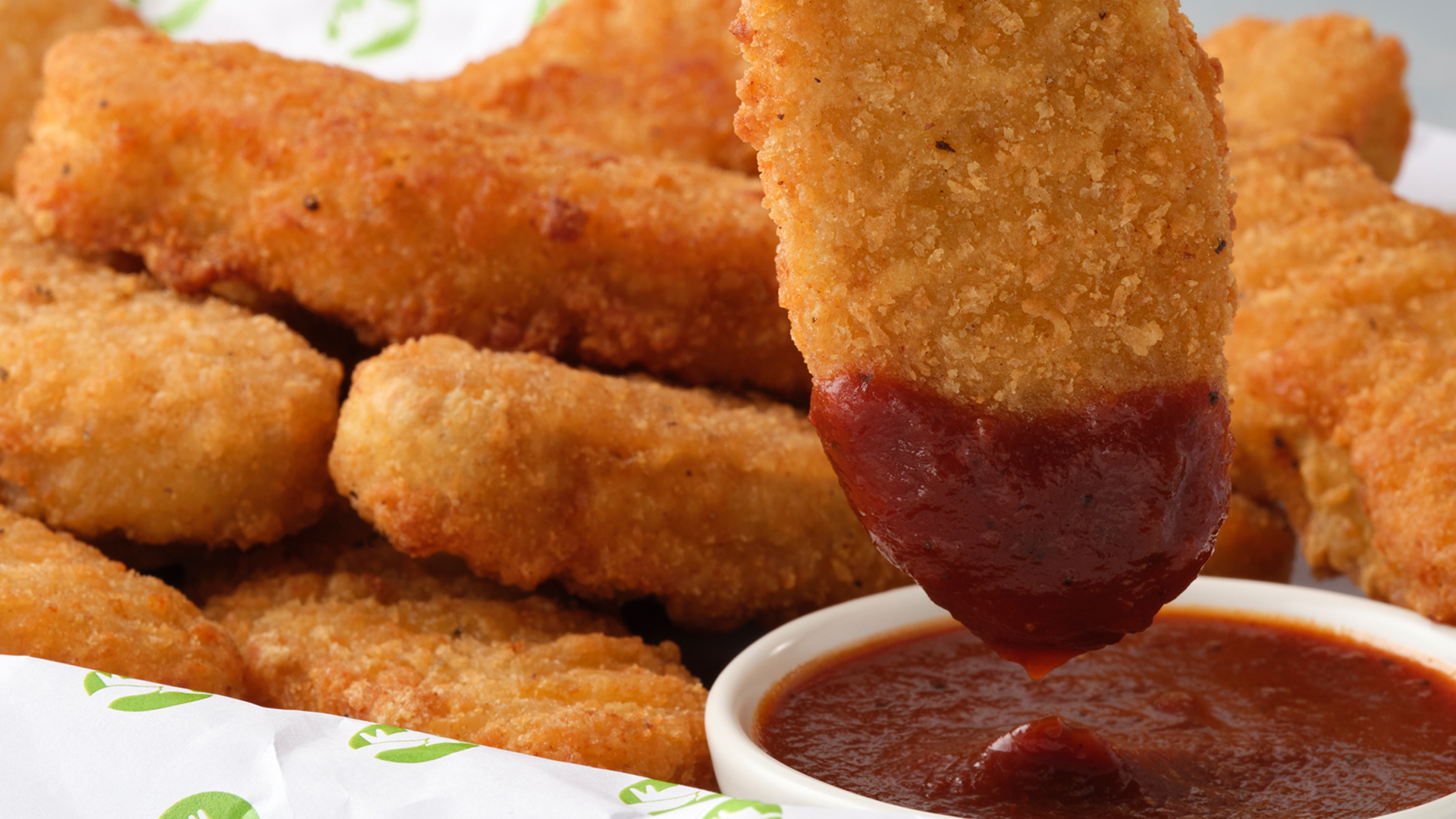 Beyond Meat launched its new, awarding-winning

Beyond Chicken Tenders. 

The delicious plant-based item is breaded to perfection for a crispy outside and irresistible tender bite. Now, consumers can find the latest must-try product from Beyond Meat in nearly

400 restaurants

throughout the

United States.
Like all Beyond Meat products, Beyond Chicken Tenders are made from simple, plant-based ingredients like faba beans and peas. They are an excellent source for protein with

14g

 per serving, and have 

40%

 less saturated fat than the leading foodservice chicken tenders. Beyond Chicken Tenders are also made with no GMOs, antibiotics or hormones, and have no cholesterol.
To find your nearest restaurant serving Beyond Chicken Tenders, READ MORE, HERE!
You can help all animals and our planet by choosing compassion on your plate and in your glass. #GoVeg