Photos from Animal Alliance Network and Farm Sanctuary
Last week, all eyes were fixated on the harrowing images of

40 terrified cows

running for their lives after escaping

Manning Beef Slaughterhouse

in

Pico Rivera, California.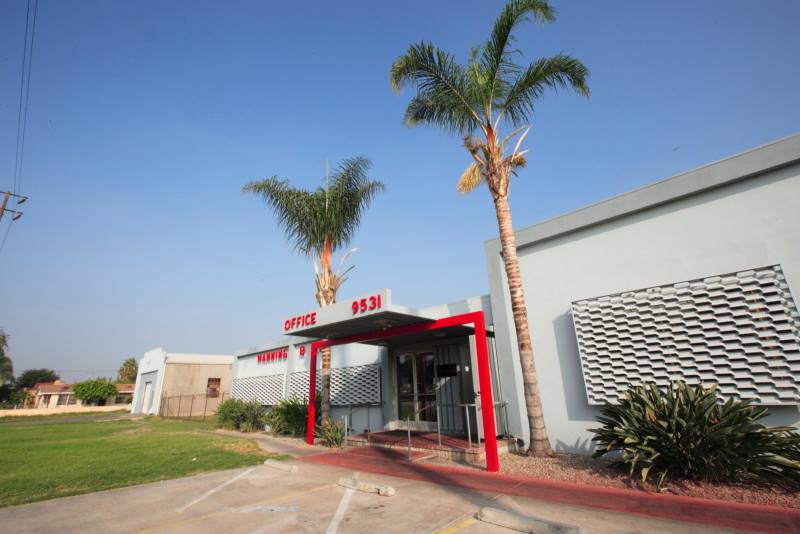 For days, most eyes were filled with compassionate tears, while some eyes may have been opened for the first time to the horrors associated with the profit-driven meat industry that slaughters innocent farm animals for human consumption.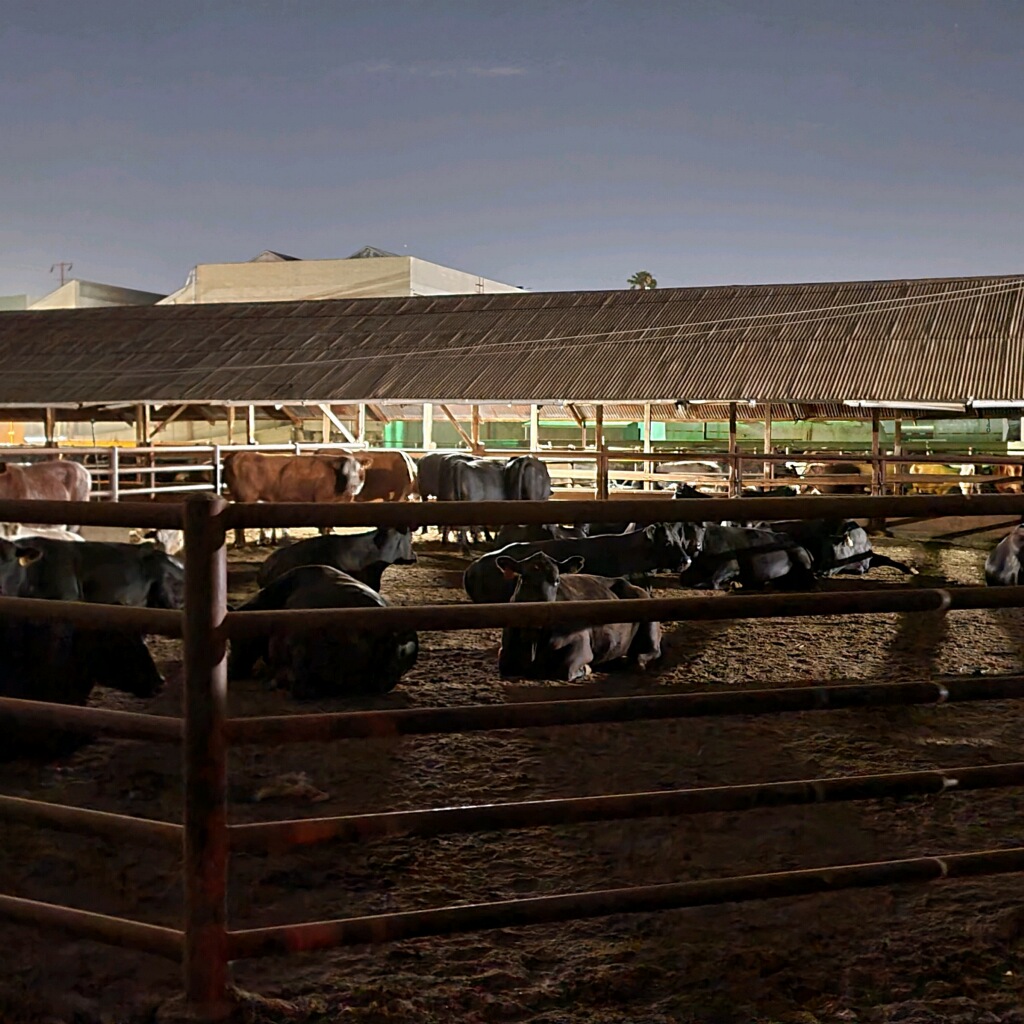 Still, there were others who had their eyes on the prize; saving the lives of these tormented sentient beings and relocating them to the safety of a sanctuary. Such was the case of many notable animal activists, including

Ellen Dent, Co-Founder of Los Angeles-based

Animal Alliance Network, a nonprofit affiliated with the Animal Save Movement, a worldwide group that holds vigils for farm animals outside of slaughterhouses and live markets.
Pico Rivera City Manager Steve Carmona also advocated for the cows' safe release, further noting that Pico Rivera will not allow any future slaughterhouses to exist in the city.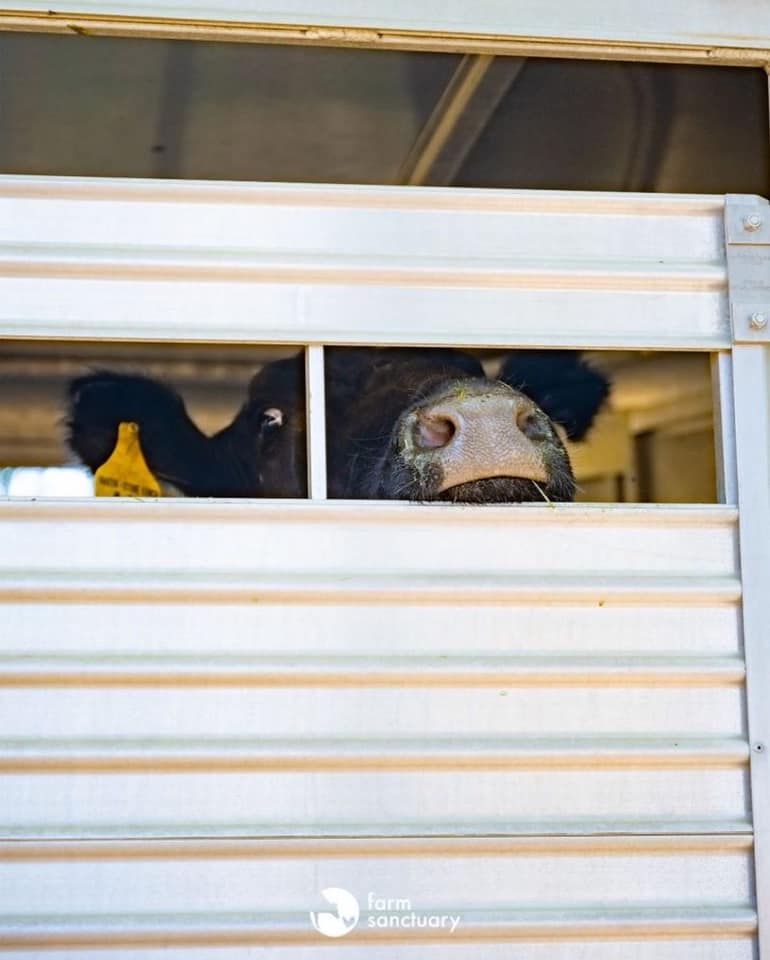 WAN had the opportunity to speak with Dent, who went to the Manning Beef slaughterhouse several times last week to advocate for saving the cows' lives. While Dent was on the ground, a network of animal advocates including

Grammy award-winning songwriter

Diane Warren,

animal rights activists 

Simone Reyes

and

Jane Velez-Mitchell,

as well as 

organizations such as Animal Alliance Network and Los Angeles Animal Save, worked behind the scenes to secure the resources needed to rescue and transport the cows to safety.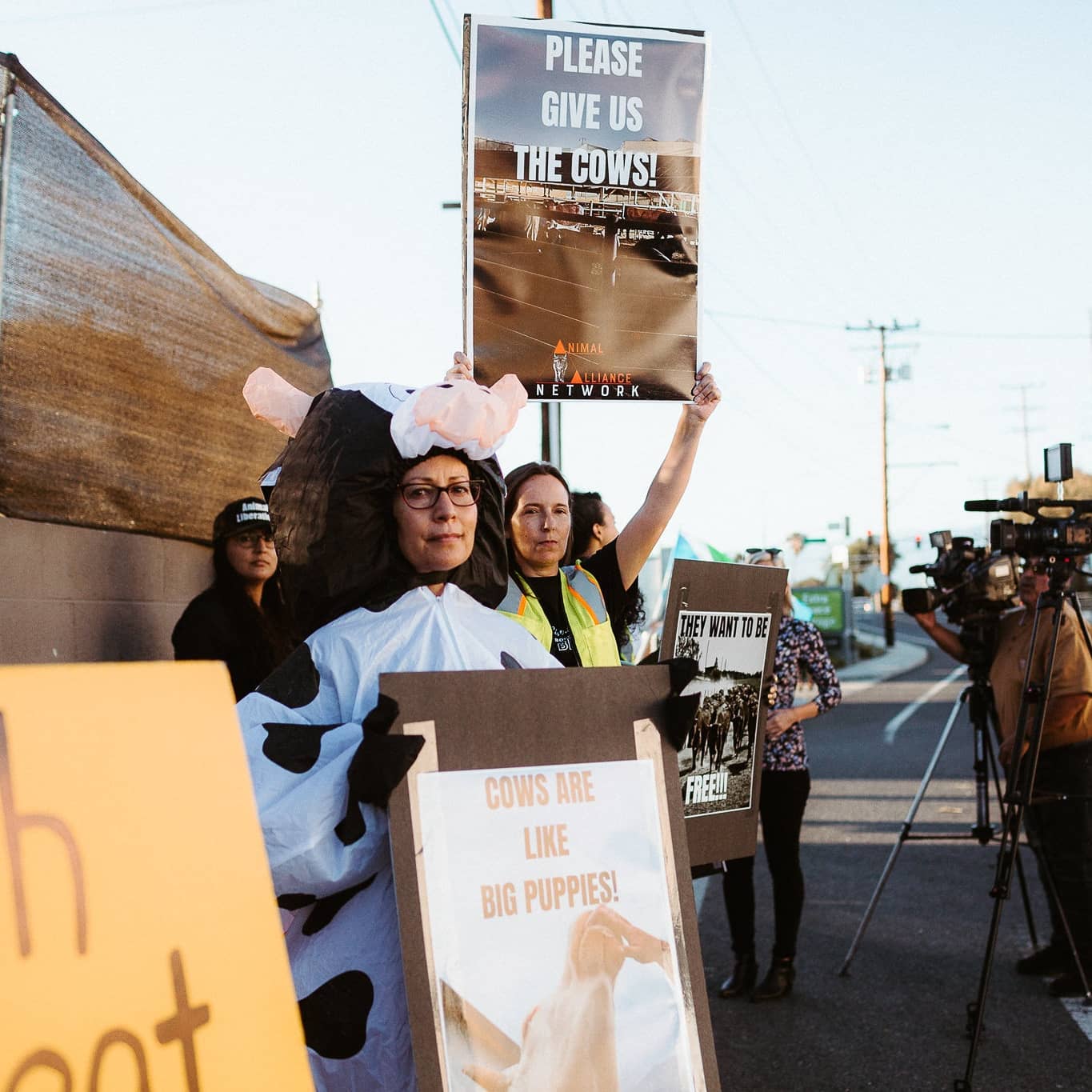 First, the positive news: One of the escaped cows was saved over the weekend. Now named

June B. Free,

she is currently living at her new forever home

Farm Sanctuary

in

Acton, California.

The sad news: One of the

40 cows

was killed by a deputy on Tuesday evening. The tragic news: The remaining

38 cows

were returned to Manning Beef where they were immediately slaughtered, despite the heroic efforts of local animal advocates, organizations, and sanctuaries trying to save them. Even worse, according to Dent, the slaughterhouse is known to slaughter anywhere between

1,500

to

2,500 cows

per week.
"Thank you so much to all the activists who came out at the last minute and made our vigil news," Dent posted on the Animal Alliance Network Facebook page on Thursday. "We are very sad to report that all the cows, except for one, were killed shortly before our arrival. We won't stop trying to get others released. Together, we are making the truth about what's happening to animals in slaughterhouses like this and around the world become mainstream news. They won't die in vain."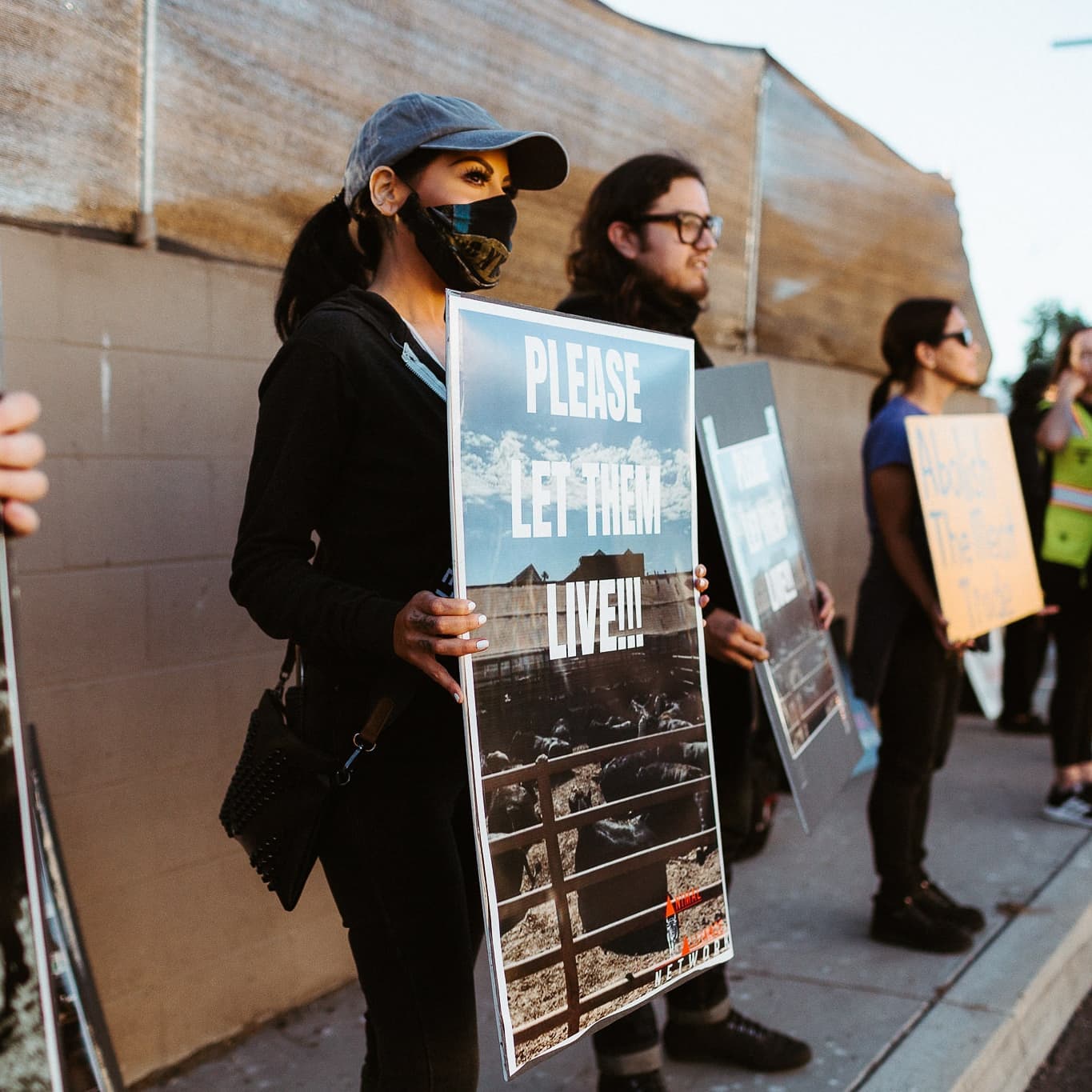 Dent explained to WAN that she was inspired to become an animal advocate in August of 2017, after attending a pig vigil at a slaughterhouse in Vernon, California.
It was at the vigil, during her first-time bearing witness to the dehydrated and suffering pigs on a truck on their way to be slaughtered, that Dent said her "world came crashing down."
"With the first truck, I knew everything that I had been trained to believe about meat while growing up was a lie," noted Dent, who immediately felt compelled to help and become a full-time animal activist, promoting veganism.
The following year, Dent helped establish Animal Alliance Network to work with other advocates and organizations, while presenting a unified vegan front. Dent and Animal Alliance Network began attending vigils organized by Los Angeles Animal Save, which has been holding weekly cow vigils at Manning Beef Slaughterhouse since 2016.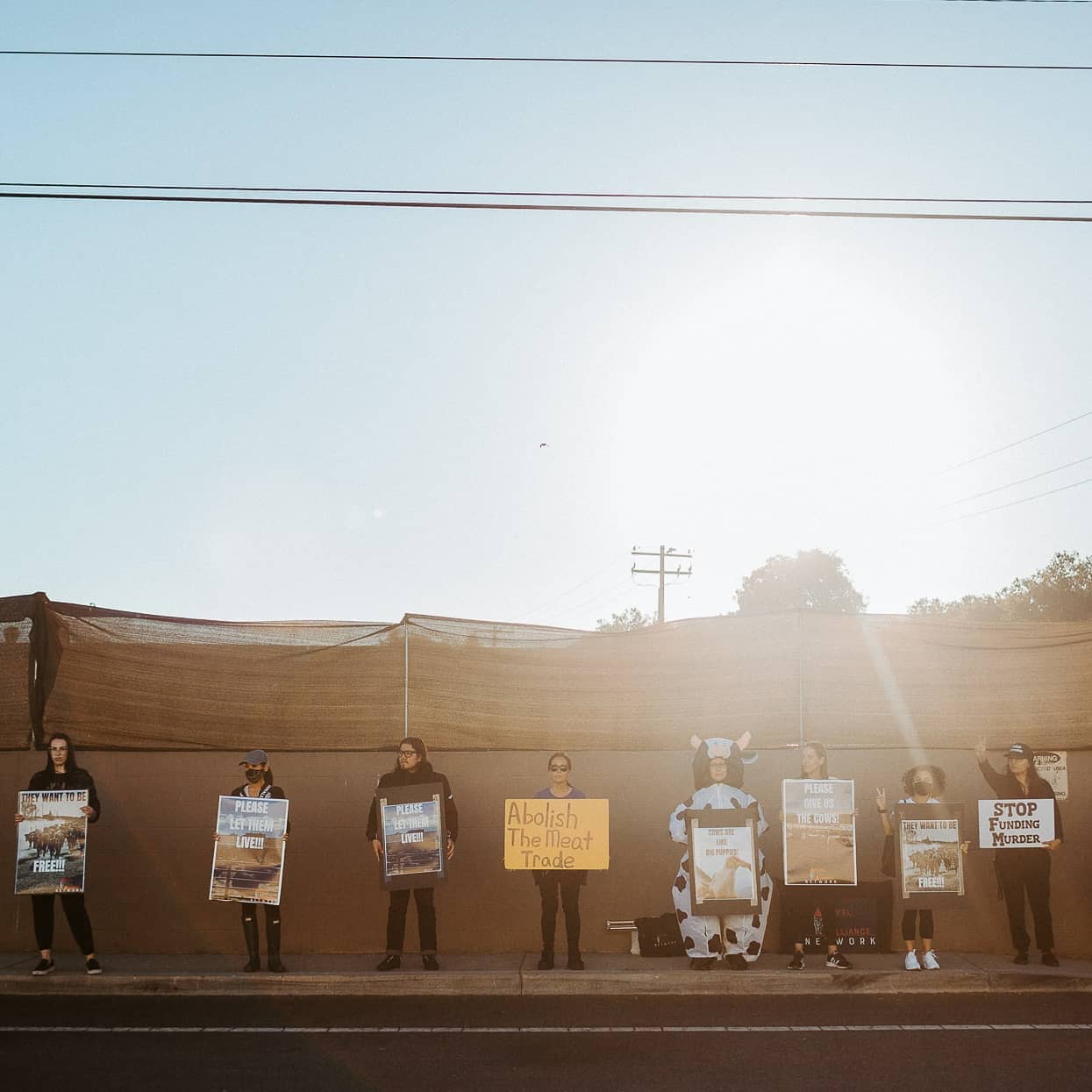 Fast-forward to

2021,

 and Dent finds herself busier than ever as she tries to balance her non-stop grass-roots animal advocacy, the emotionally challenging work of an animal activist, and being a mother to her two-year-old daughter, Aria.
"Whenever I want to quit and just become a mom, I think about it and I think no. I am fighting for her future now," Dent shared while referring to her daughter. "How can I not do this? Vegan animal rights is literally the most important work on the planet."
When WAN inquired what was the most difficult part of her work, Dent responded, "Putting yourself in the position to break your heart over and over again, hoping people will understand."
"I cry, but not as much as I did in the beginning," said an emotional Dent. "It is heartbreaking and devastating, but the animals need us to be there for them. They need us to endure this for them which seems a small sacrifice compared to what they are forced to endure."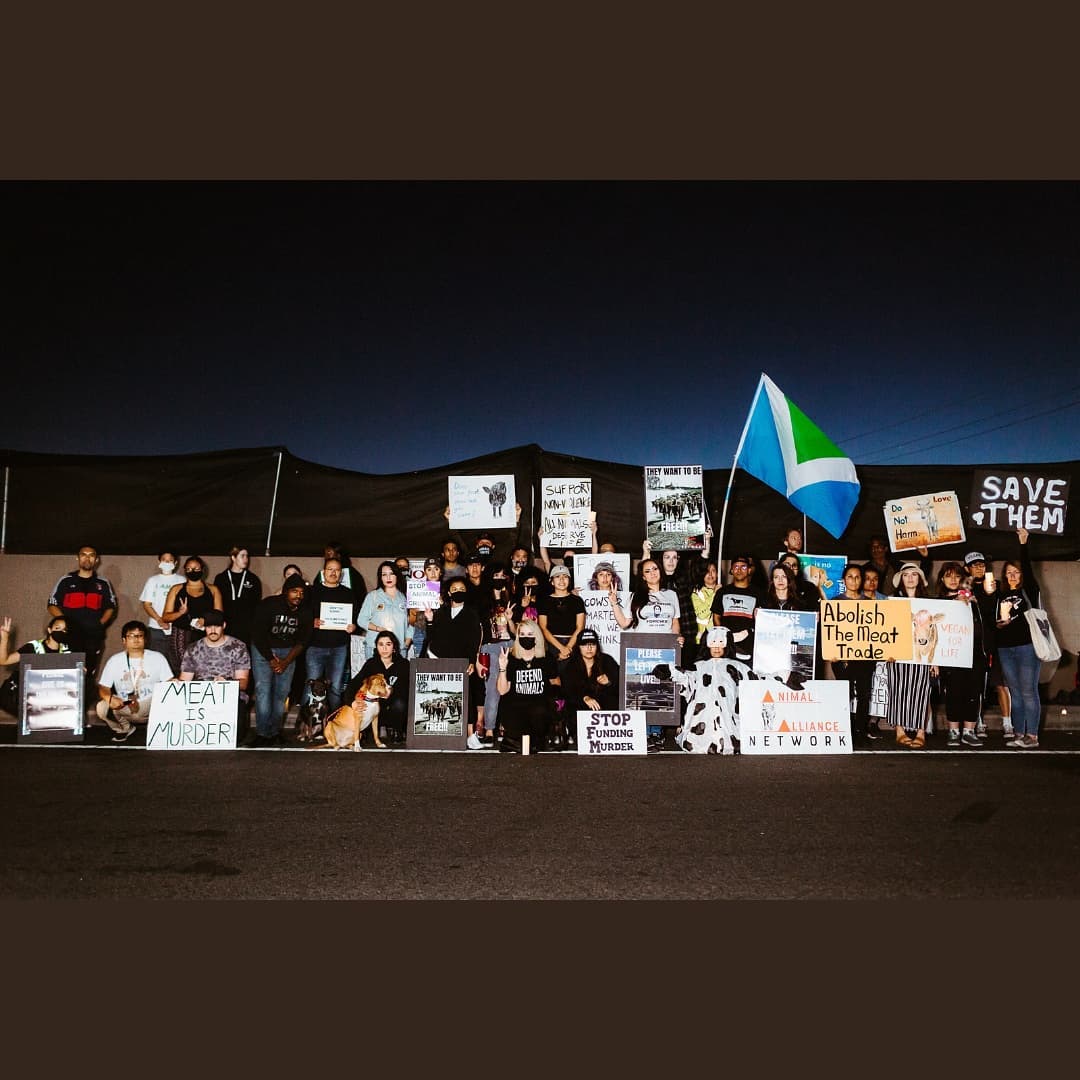 The most gratifying part of her work, as per Dent, is "witnessing people make that conversion to veganism. When a light turns on and they realize the truth that we have been trying so hard to bring to them."
Dent wants the takeaway from the recent escaped cows' situation to be for people to realize that these cows were individuals running for their lives from a slaughterhouse where they were eventually returned to and heartlessly killed.
"Have empathy," stated Dent. "These cows and animals like them want to live like we do. The connection needs to be made that it is not 'what' people are eating, it is 'who' they are eating."
You can help all animals and our planet by choosing compassion on your plate and in your glass. 

#GoVeg