Beyond Meat and PepsiCo recently announced the debut of

Beyond Meat Jerky.

The delicious and convenient plant-based jerky is the first product from the two companies' joint-venture,

Planet Partnership, LLC.
As previously reported by WAN, the Planet Partnership was created in early 2021 to develop, produce, and market innovative snack and beverage products made from plant-based protein.
"We are thrilled to formally join forces with PepsiCo in the Planet Partnership, a joint venture that unites the tremendous depth and breadth of their distribution and marketing capabilities with our leading innovation in plant-based protein. We look forward to unlocking new categories and product lines that will inspire positive choices for both people and the planet," said Ethan Brown, Founder and CEO of Beyond Meat in a statement. "PepsiCo represents the ideal partner for us in this exciting endeavor, one of global reach and importance."
Offering a full-flavored, on-the-go snack experience that furthers Beyond Meat and PepsiCo's shared passion for creating products that are better for both people and the planet, Beyond Meat Jerky began rolling out at stores nationwide in March.
Beyond Meat Jerky is marinated and slow roasted to offer the savory experience of traditional beef jerky in three flavors: Original, Hot & Spicy and Teriyaki. Beyond Meat Jerky contains 10g of protein per serving, no cholesterol, and is made with simple, plant-based ingredients like peas and mung beans, all without GMOs, soy or gluten.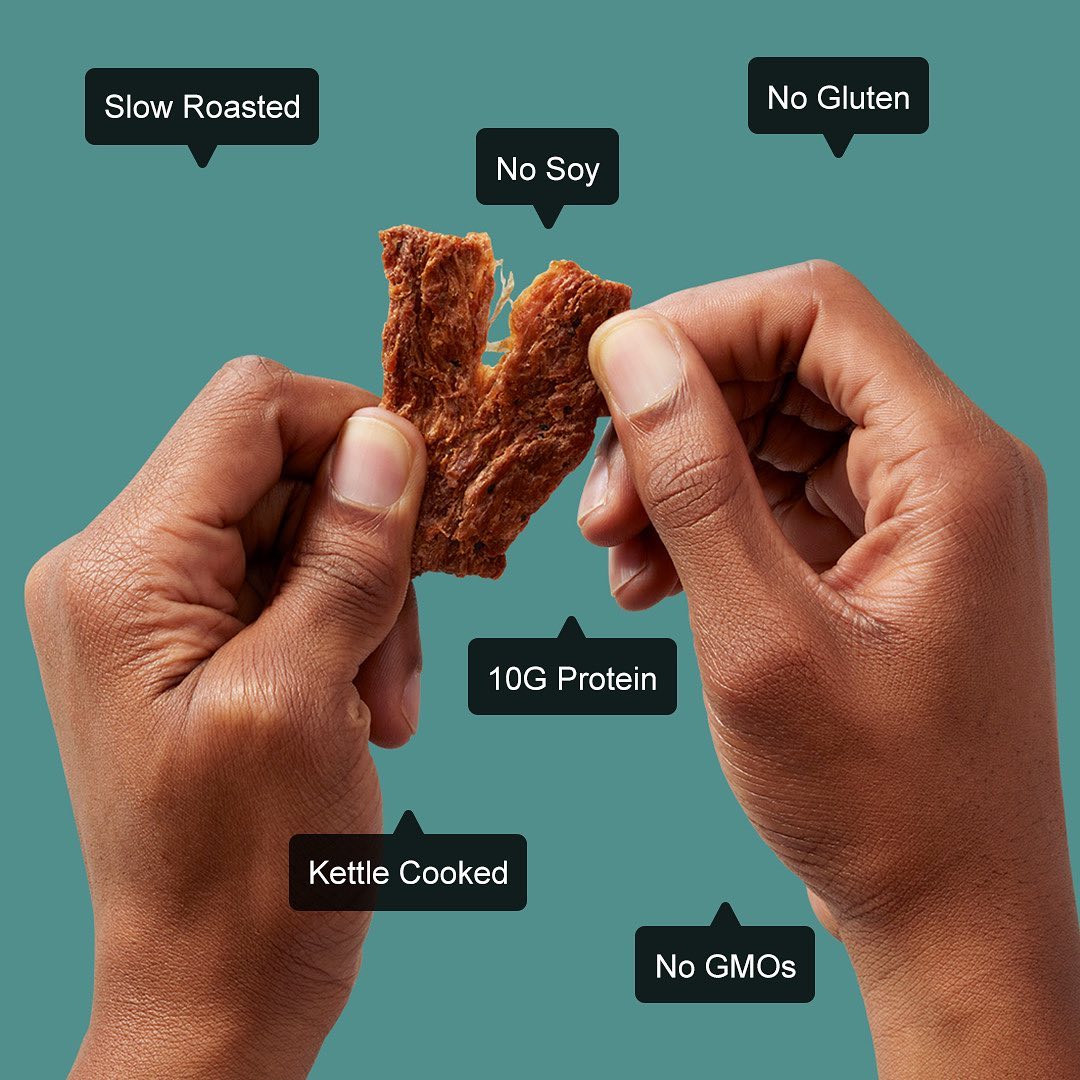 Available in three different sized packs, Beyond Meat Jerky is Beyond Meat's first shelf-stable product, unlocking new channels of distribution with availability everywhere, from grocery stores to gas stations, and club stores to pharmacies, powering better-for-you snacking that is both convenient and accessible.
"The nationwide launch of Beyond Meat Jerky will make plant-based meat accessible to millions of households," noted Dan Moisan, CEO of Planet Partnership. "It tastes great, it's a good source of protein, and it's convenient to eat whether you're on the go, at the office, or out on adventures."
After years of pressure from environmental and animal welfare groups, in February 2020, PepsiCo pledged to no longer purchase palm oil from any direct or indirect supplier involved in deforestation over the last five years. This is a step in the right direction in order to save critical habitat for endangered and threatened species worldwide.
You can help all animals and our planet by choosing compassion on your plate and in your glass. 

#GoVeg