A new undercover investigation from May to June of this year by animal welfare nonprofit Lady Freethinker captured video footage and images of captive dogs heartlessly kept and sold at a large dog meat auction house in

I

cheon

,

South Korea.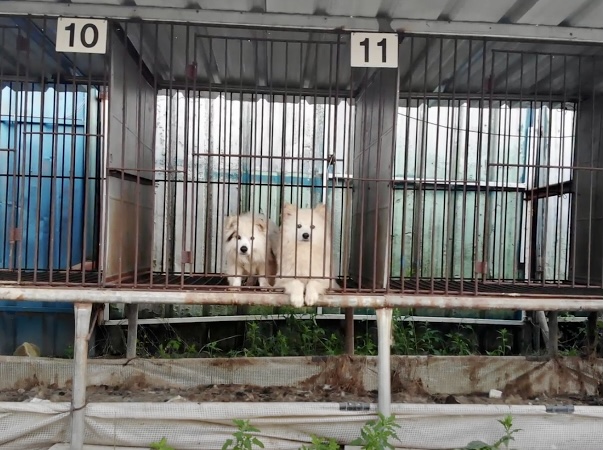 Auction house workers were witnessed holding and transporting dozens of dogs in cramped metal crates and cages at the space, which can hold up to 200 animals. The auction house is operating illegally in two ways: there are no required waste treatment facilities on-site, and the area in which it's located is zoned for agriculture, not the commercial activities currently underway.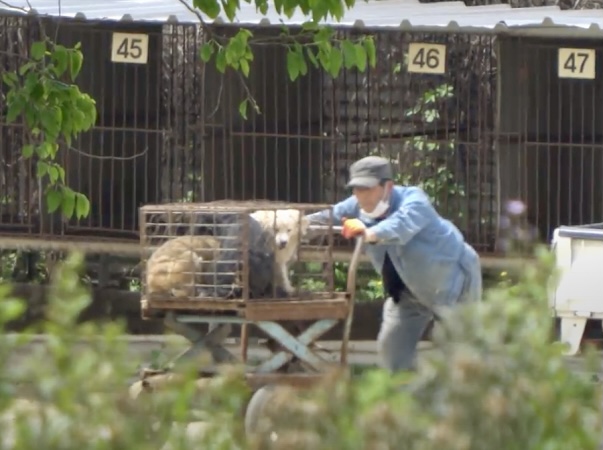 "It's truly saddening that this illegal facility is still operational and selling dogs like products under the radar," Nina Jackel, Founder and President of Lady Freethinker, said in a statement sent to WAN. "Dogs deserve free space and loving homes with people who care, not cramped imprisonment or cruel slaughter. We implore the City of

Icheon

to close this facility down now, as any delay in action could solidify the auction house's opportunity to run their unlawful business during the horrific 'Bok Nal Dog Eating Days' in 

July

and

August."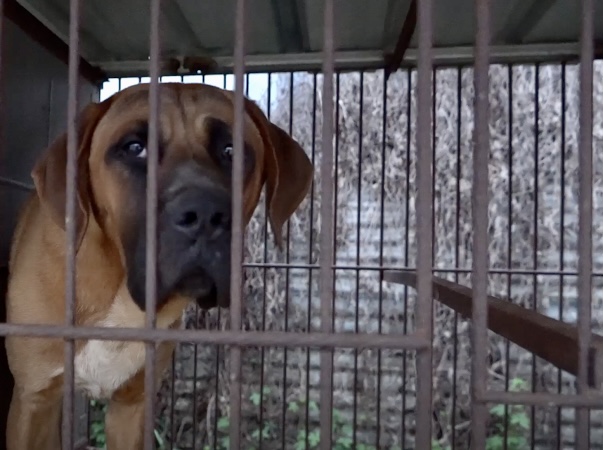 A Lady Freethinker investigator on the scene in Incheon arrived at the facility at 9:00am on select days this month and in May to document auction activity. In the mornings, they discovered rows of numbered, mostly empty dog cages, but around noon, trucks of dogs would arrive at the auction house and workers would unload them to sell. At 2:30pm, the auction officially opened and empty trucks with cages for dogs would pull up. Workers would later load these trucks with dogs purchased during the day.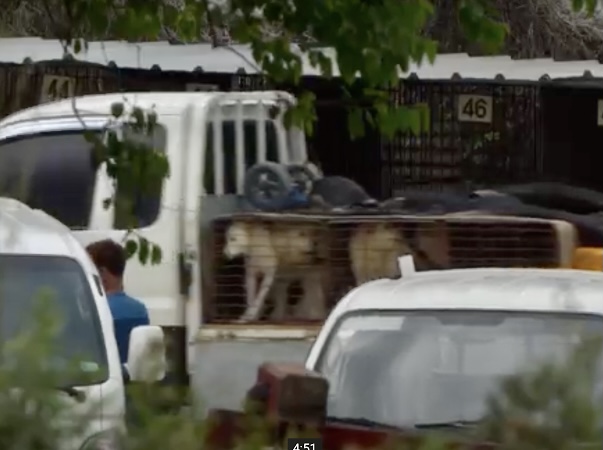 Lady Freethinker's 

partner Save Korean Dogs is meeting with Incheon city officials to urge them to close the auction house down. The organization's founder claims that the facility is breaking zoning laws by operating a commercial dog selling business on land zoned for agriculture.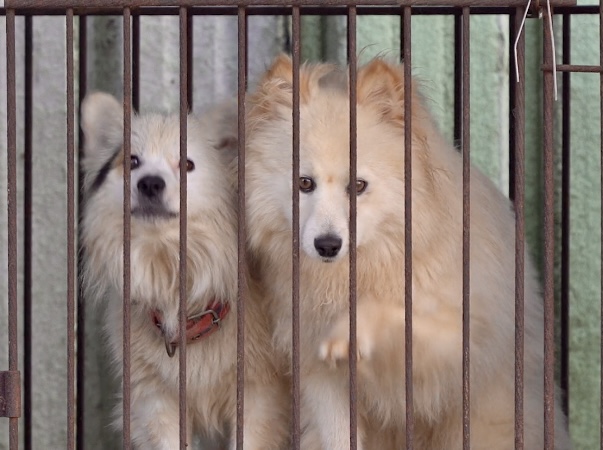 If the auction house is not shut down before

July,

the facility's owners and workers stand to profit off dog sales bolstered by the 'Bok Nal Dog Eating Days,' believed to be the hottest days of the year, when dog meat is consumed out of a mistaken belief that it will have a cooling effect. The dogs are typically cooked as boshintang, or dog meat soup, during this time. The 'Bok Nal Dog Eating Days' and the 'Yulin Dog Meat Festival' in China are annual events that result in the needless suffering and death of millions of dogs per year.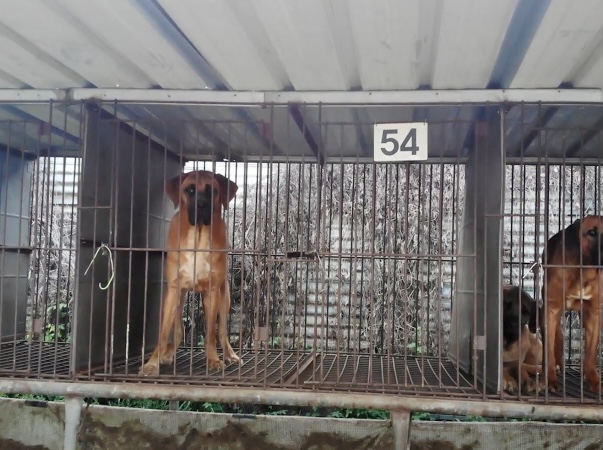 Dog meat farming causes intense suffering for these intelligent and social animals, who are kept in cramped, filthy conditions. Slaughter methods are often very cruel, with some dogs being hanged and electrocuted in front of others before being butchered. South Korea remains the only country in the world with large-scale, commercial dog meat farms.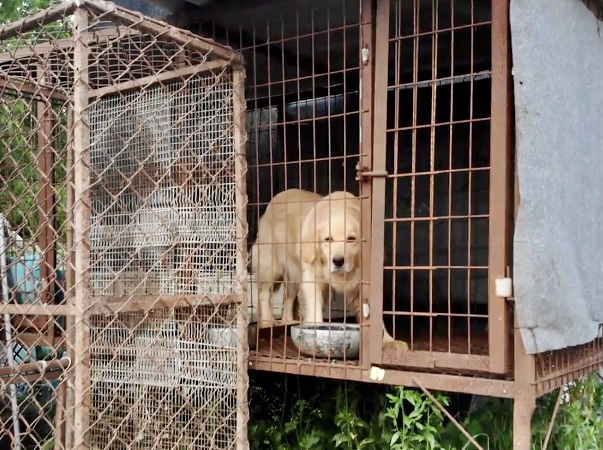 Lady Freethinker

has been campaigning for an end to the dog meat trade in South Korea for more than three years. Most recently, Lady Freethinker's 2020 investigation into the Nakwon Auction House in Namyangju, formerly the largest remaining dog meat facility in South Korea, resulted in its closure in

March 2021.

In partnership with

Save Korean Dogs, Lady Freethinker

has also sponsored 20 taxi ads in the city of Paju saying "Dogs are not food but family."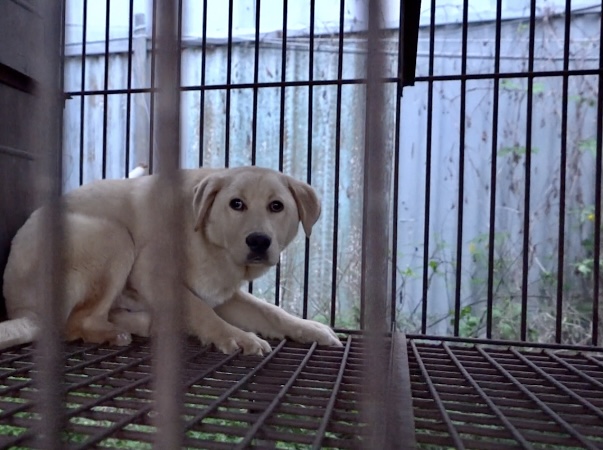 The organization is hosting a petition calling on South Korea's leaders to pass House Bill 7035, which would explicitly ban the slaughtering and processing of dogs for food. The petition has so far garnered nearly

35,000 signatures.

Lady Freethinker is also calling on the City of Icheon to close the auction house immediately to stop any dog selling activity as 'Bok Nal Dog Eating Days' inches closer. Please sign the petition HERE!
You can help all animals and our planet by choosing compassion on your plate and in your glass. 

#GoVeg