Photos by Meredith Lee, The Humane Society of the United States.
A joint team of more than 60 federal and state law enforcement officers executed nearly two dozen warrants for various properties in the Midlands area in what is believed to be the biggest takedown of a dogfighting operation in South Carolina's history.
On Saturday, officers with the operation interrupted a scheduled dogfighting match in Richland County. The following morning, the officers executed 23 search warrants at various residences and properties in Richland, York, Orangeburg, Clarendon, Lee, and Sumter Counties that were known dogfighting kennels or associated with dogfighting.
In total, 

305

dogs were rescued this weekend, with

275

believed to be associated with dogfighting. More than

20 individuals

were arrested for state charges relating to animal cruelty and dogfighting.
The Humane Society of the United States and Bark Nation supported the operation by assisting with animal handling and are currently assisting with the care of the rescued animals. During the weekend operation, officers seized approximately 30 firearms, $40,000 in cash, and evidence related to dogfighting.
"To force dogs to fight, often to the death, for the enjoyment of others is not only a federal crime, it is also cruel, sadistic, and can create a haven for other illicit activities involving drugs and firearms," U.S. Attorney Adair F. Boroughs said in a statement. "This joint operation, which has been months in the making, makes clear that dogfighting operations will find no refuge here in South Carolina."
Boroughs shared his appreciation of the assistance and leadership provided by state and federal partners, the Governor's Office, and community partners.
"The depravity involved in carrying out a dogfighting conspiracy is unimaginable to most people, and those involved in such a crime must be rooted out and punished," stated Governor Henry McMaster, who started a dogfighting task force as Attorney General. "On behalf of all South Carolinians, I would like to thank the dedicated state and federal law enforcement officers who uncovered and disrupted this unspeakable cruelty. Our state is safer because of their hard work on this investigation."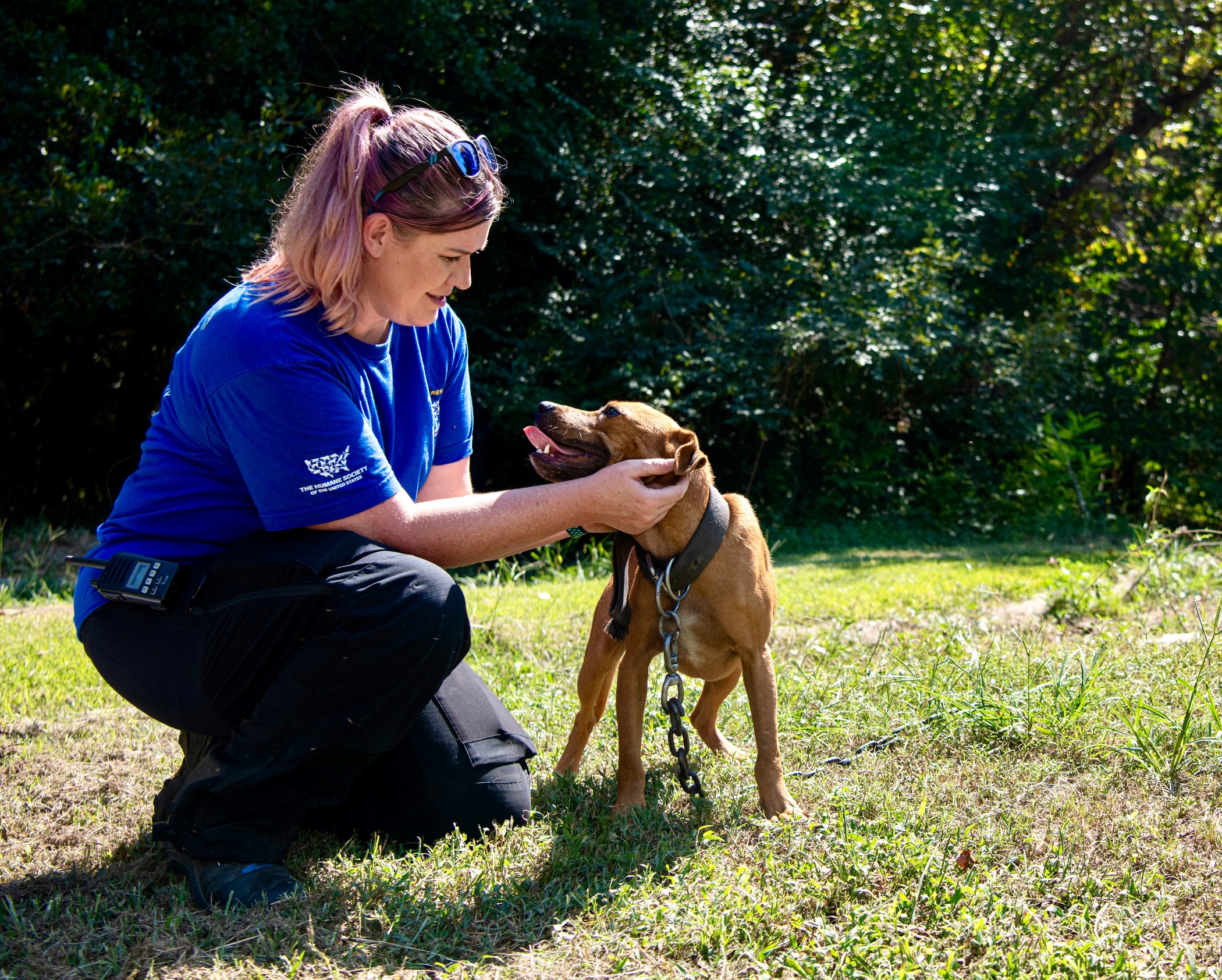 South Carolina Law Enforcement Division (SLED)

Chief Mark Keel explained that the devastating impacts of dogfighting are sadly witnessed across South Carolina, where guns, illicit drugs, human trafficking, and child abuse are often found to be involved with instances of animal abuse.
The Animal Welfare Act makes it a felony punishable by up to

five years in federal prison

if you are convicted of dogfighting or possess, train, sell, buy, deliver, receive, or transport dogs intended for use in dogfighting.
Anyone with information regarding dogfighting operations in South Carolina should call the Attorney General office's tip hotline at

(800) 424-9121.
You can help all animals and our planet by choosing compassion on your plate and in your glass. 

#GoVeg