At the request of the U.S. Department of Justice (DOJ), the Animal Rescue League of Iowa (ARL), in coordination with the ASPCA, helped assist with the removal, transport, and sheltering of more than

500 dogs

and

puppies

that were under the care of a

U

.

S. Department of Agriculture (USDA) licensed breeder in

Seymour, Iowa

.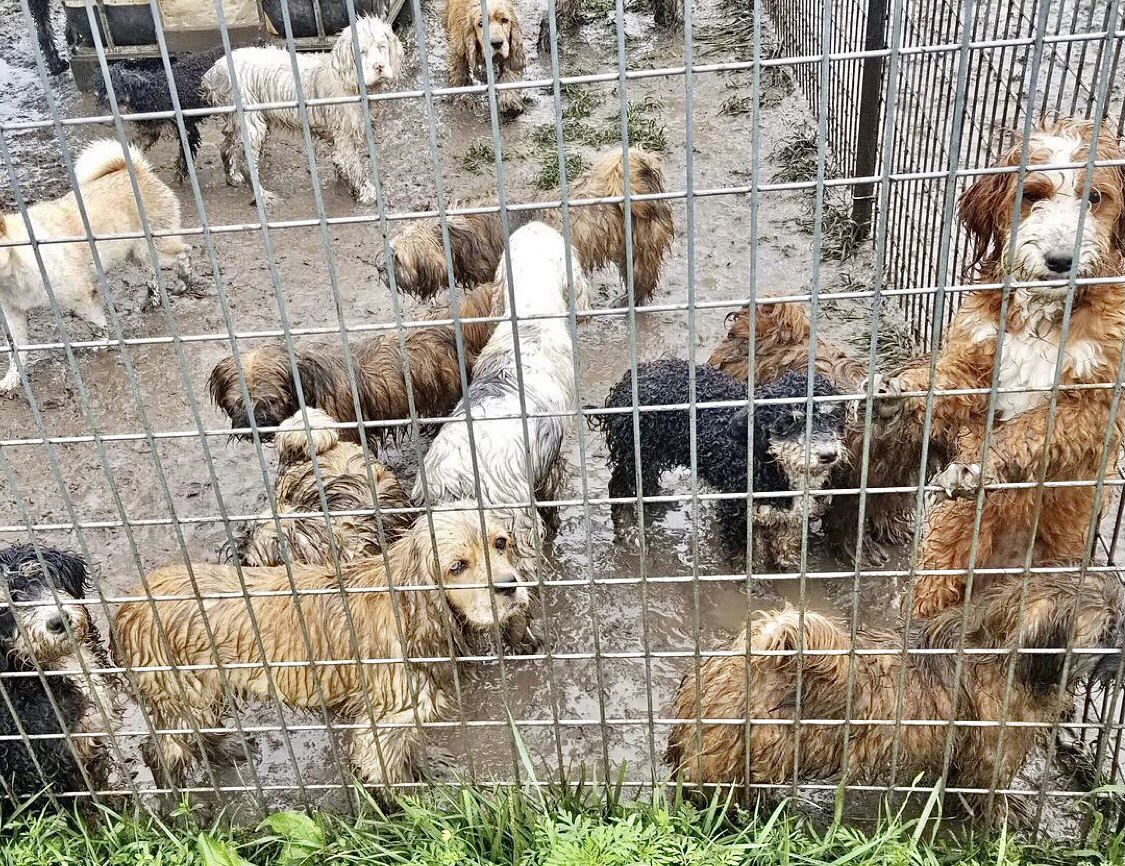 A complaint against Daniel Gingerich, filed by the DOJ, detailed horrific conditions at multiple locations in Iowa that included keeping dead dogs, dogs with untreated injuries and illnesses like parvo and distemper, dogs with painful fur matting, and dogs inside cages that were far too small.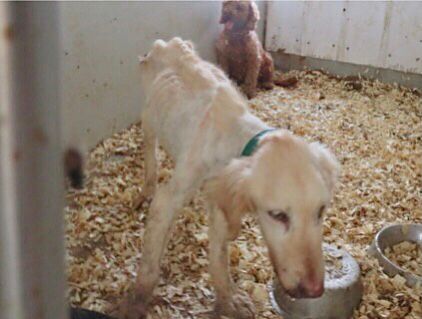 According to a statement by the DOJ, Gingerich failed to provide

514 dogs

with "adequate veterinary care, nutritious food in a sufficient quantity, potable water and housing that is both safe and sanitary."

Gingerich agreed to surrender all of the animals in his care after the USDA documented more than 190 violations of the Animal Welfare Act (AWA).
The ARL helped oversee the rescue operation, sheltering, medical needs, and care for the animals, while the ASPCA assisted with operational planning, field removal, and medical care, as well as veterinary forensic exams, transportation, legal and investigative assistance, as well as essential emergency sheltering supplies.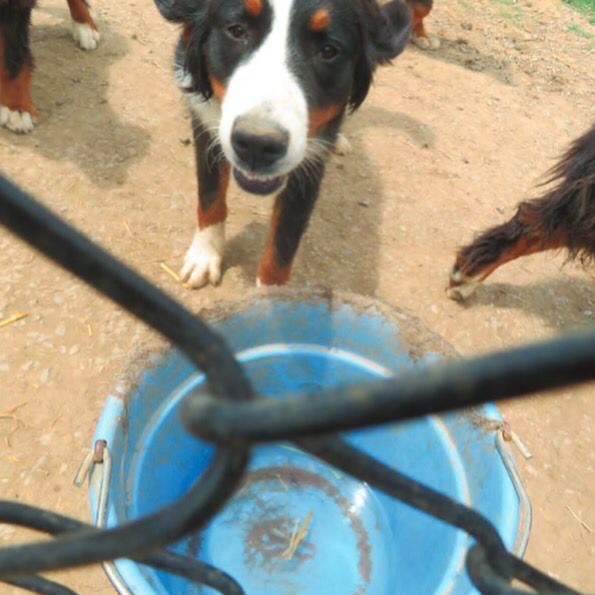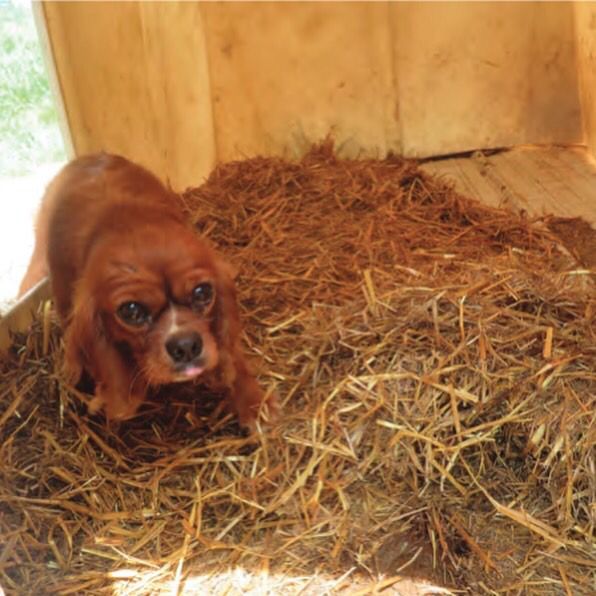 "The light is shining on bad actors in the dog breeding industry as a result of this action by the Department of Justice. A new approach of stopping them before animals suffer is long overdue," said Tom Colvin, CEO of Animal Rescue League of Iowa, in a statement. "We are thankful to all our partners in putting an end to this operation specifically, and we look forward to making this a step toward large-scale change."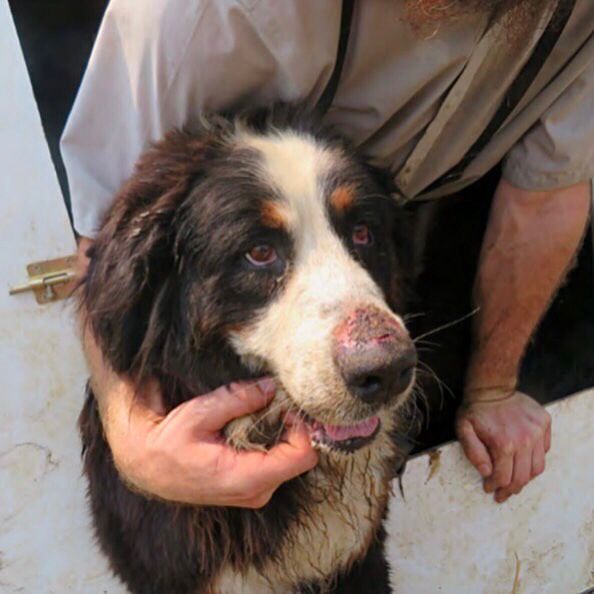 "We are grateful to the Department of Justice for taking action to finally remove hundreds of animals from the horrifying cruelty and neglect that they were left to suffer in at the hands of this USDA licensed breeder," said Robert Hensley, Legal Advocacy Senior Counsel for the ASPCA. "This shocking cruelty is a predictable result of the USDA's customer service policy through which they substitute education and cooperation for enforcement, allowing the very animals they have a legal and moral obligation to protect to endure prolonged and extreme suffering. We thank Animal Rescue League of Iowa for stepping up to remove these animals from harm's way, and we are proud to support their efforts."

The ARL, along with its partners, appreciates public support as they undertake one of the largest rescues in recent history. This has been a long process and all of those involved hope a light is shining onto a very large breeding issue in the state of Iowa and across the country.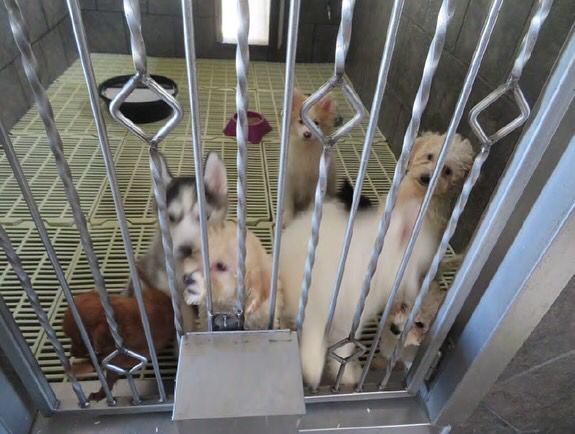 The ARL is accepting donations to help in the rescue efforts and care of these precious dogs, HERE!
You can help all animals and our planet by choosing compassion on your plate and in your glass. #GoVeg