Photo from San Diego CHP, Facebook
It has been quite an eventful year so far for an adventurous male sea lion in

San Diego, California. 

A little more than a month after being rescued from a busy highway during morning traffic, the rehabilitated sea lion was finally returned back to his ocean home.
"It's not every day you see a sea lion on the freeway. This morning at approximately 9:40 a.m., we received a call about a sea lion crossing from the right shoulder to the center median of SR-94 eastbound, west of I-805," the San Diego division of the California Highway Patrol explained in a post on its Facebook page on January 7th.
The wayward sea lion was subsequently rescued, quite a distance from the ocean, with nets and the patience of members of the highway patrol and the SeaWorld Rescue Team.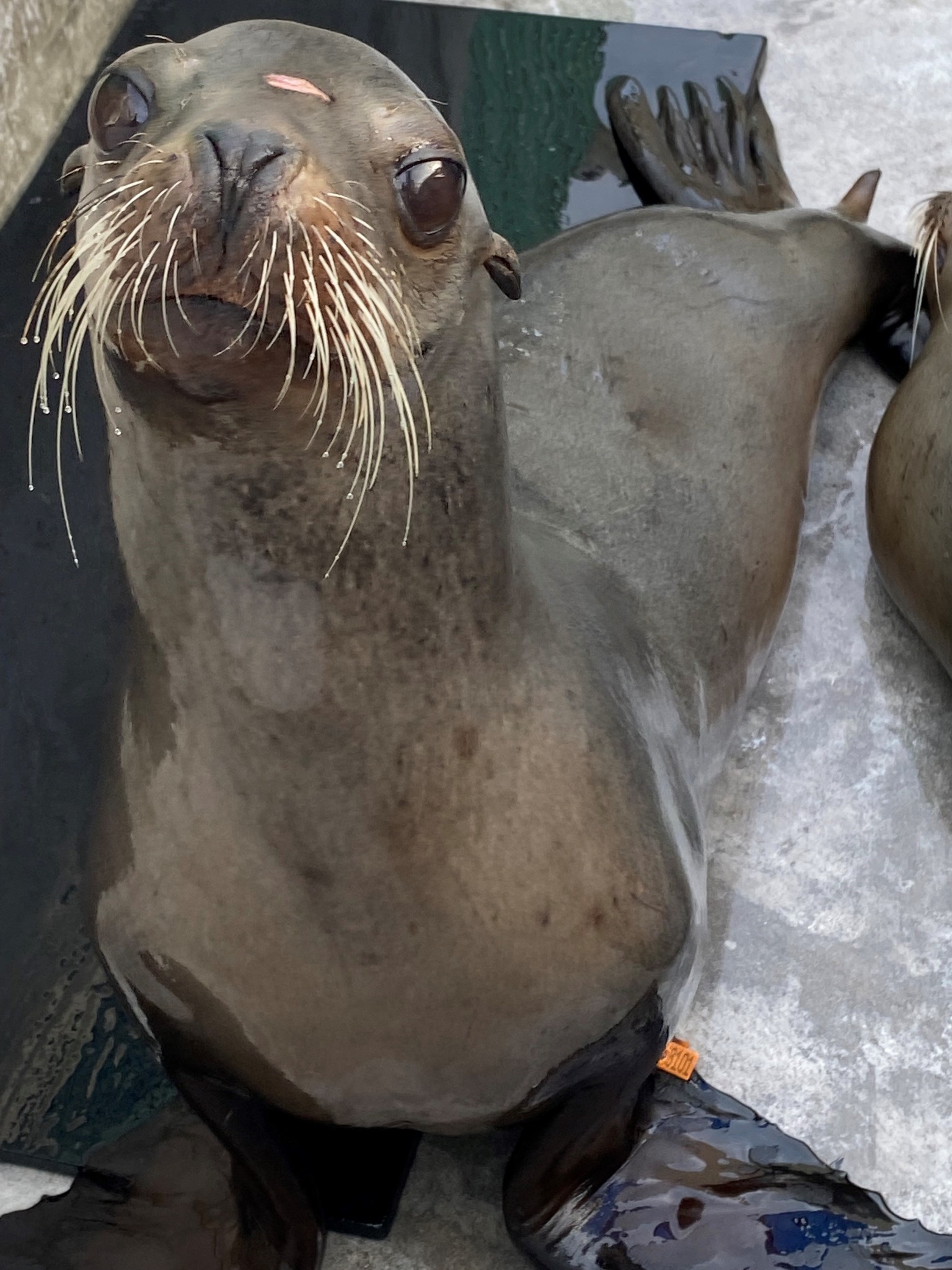 Photo from SeaWorld, Facebook
"The sea lion that made its way to a highway interchange east of downtown San Diego last Friday morning is safely in the hands of NOAA's Marine Mammal Stranding Network Partner, SeaWorld San Diego Rescue Center,"  NOAA shared in an update on its Facebook page on January 12th. "He received a complete veterinary exam and is alert, eating well, active, and exhibiting normal sea lion behavior."
While how he ended up on the freeway in the first place remains a mystery, the fact that he is functioning so well in rehab after being rescued is not surprising. This is the second time that authorities have called SeaWorld to rescue this particular sea lion. He was returned to the ocean in November of last year after completing rehabilitation.
This mischievous sea lion has reportedly been rescued in many obscure places throughout the area including near the San Diego International Airport and the Navy Base in Point Loma.
Stories like these are bittersweet to cover at times. While the SeaWorld Rescue Team worked with other local partners to ensure a remarkable rescue effort and release back into the ocean, which we greatly appreciate, there are sadly so many other marine animals who are unfairly held captive at venues such as SeaWorld for so-called "entertainment" purposes.
WAN and Peace 4 Animals, like countless animal welfare organizations and advocates around the world, do not condone animals being imprisoned in unacceptable conditions and unnatural environments. We must work together to set them free or retire them to seaside sanctuaries.
As per NOAA, If you see an injured or stranded marine mammal, please keep yourself and your pets away and call the

NOAA Marine Mammal Stranding Network: 1-866-767-6114.