October 23rd Update: Victory! This morning, The Zimbabwe Professional Hunters and Guides Association issued a statement that 

Wayne Dietrechsen, 

the owner of Jimba Safaris, who had a permit to hunt a lion outside of 

Hwange National Park,

has officially cancelled the hunt and lion safari.
"We have no shortage of supporters on the ground in Zimbabwe, monitoring his concession to make sure that this hunt does not take place. Trophy hunting is a dying practice, as it should be, and those who provide safaris that preserve and protect these magnificent animals will continue to flourish," Mark Robinson, Founder of Cecil The Lion group, told WAN. "It is time to relegate trophy hunting to the trash heap of human history where it belongs."
The collaboration of World Animal News, Peace 4 Animals, and Cecil The Lion group, along with the action taken by animal advocates worldwide, helped bring this would-be travesty to an end. Together, we can make a difference!
__________________________________________________________________________
October 22nd Update: This morning, WAN talked to Wayne Dietrechsen with Jimba Safaris in

Zimbabwe.

When questioned about the reported lion hunt next month, Dietrechsen denied that it was scheduled to take place, noting that "there is nothing in writing about it."
However, yesterday, WAN spoke with The Safari Connection who confirmed the hunt, even claiming that approval was received by the Zimbabwe government. The Safari Connection, which calls itself "the ultimate source for classic hunting safaris," states on its website that it "assists" booking people for safaris for hunting outfitters including Jimba Safaris.
As of this morning, Jimba Safaris' website is down.
WAN will continue to update this story as it develops.
__________________________________________________________________________
WAN has been informed by our partners that a lion hunt is scheduled to take place in

Zimbabwe

at the beginning of

November 2020.
Allegedly,

Wayne Dietrechsen
with

Jimba Safaris will be leading the hunt sometime between November 1st – 12th to kill one or more of these beautiful animals. Lions are currently listed as

Vulnerable

 on the IUCN Red List and are classified as

Critically Endangered

in some parts of

Africa.
Cecil The Lion

group 

and Peace 4 Animals visited these beautiful lions in Zimbabwe last year and recently discovered that the hunt will allegedly be taking place just outside of

Hwange National Park
next month.
"While visiting Zimbabwe, we were lucky enough to see Mopane, a very large male lion that is of breeding age and the father of eight cubs," Mark Robinson, Founder of Cecil The Lion group, told WAN. "It's heartbreaking to think that Mopane could be killed by these hunters who dare to call their work 'conservation.'"
Mopane along with Humba, Netsai, and Nquwele, make up a group of male lions who bring hundreds of thousands of dollars through photo safari tourism into

Hwange National Park.

The revenue through photo safaris goes towards conservation, the community, and to those who work in the Park. The community has also donated thousands of dollars towards conservation efforts in and around Hwang National Park.
Clients pay tens of thousands of dollars to kill these majestic animals, hindering the opportunity to photograph lions and many other species in their natural habitat. Photo safaris bring in more revenue than hunting does to the local communities, while preserving the future of Africa's species for generations to come. Photographing these regal animals not only keeps them safe, but creates lifelong memories for tourists visiting Zimbabwe and other countries throughout Africa.
Trophy hunting puts the "Con" in Conservation.
Urge

Jimba Safaris to put a stop to this hunt immediately. This beautiful species needs to be protected for the future of Africa. (Information Below)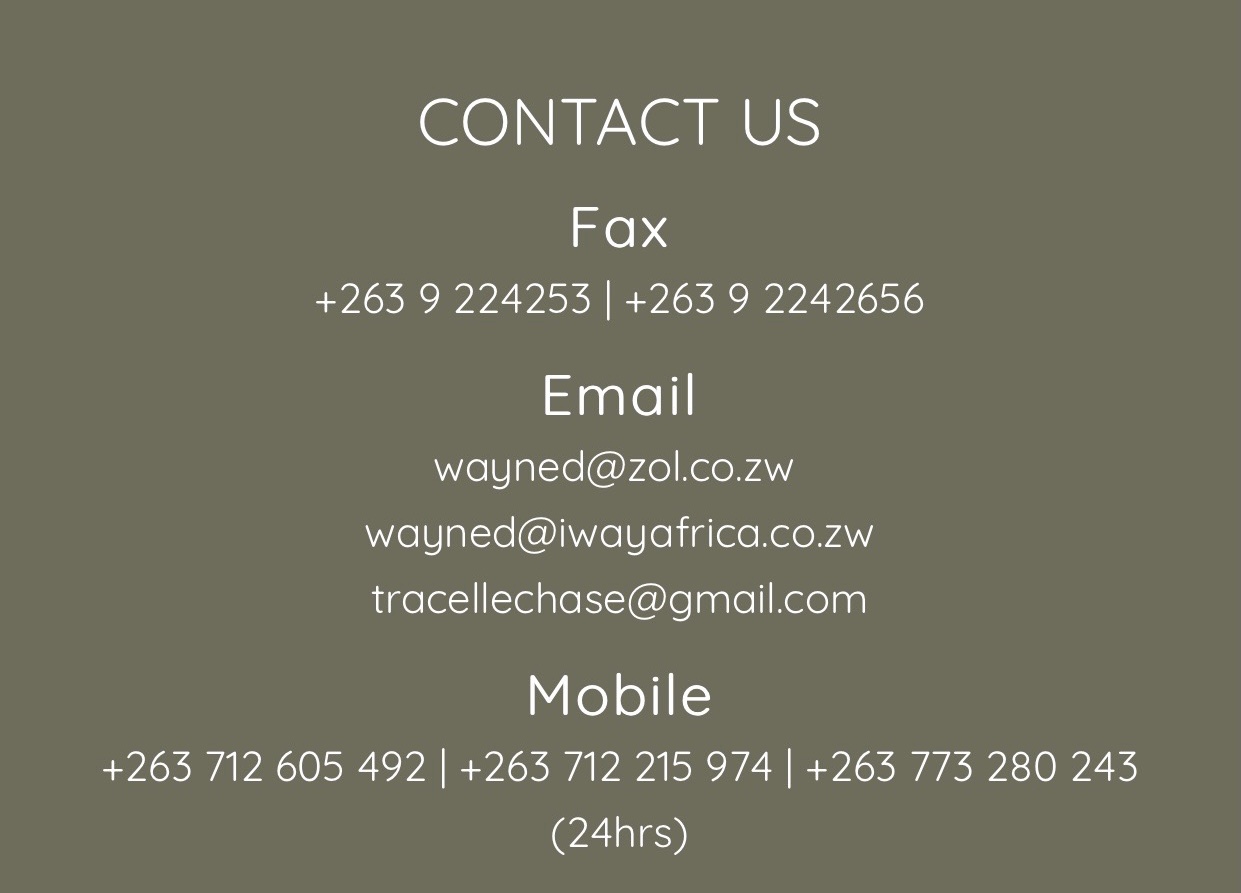 You can also leave a comment on Jimba Safaris'

website

HERE!
The

Cecil The Lion

community has already helped to stop scheduled hunts before and we can do it again. In memory of Cecil The Lion, we must protect the rest of Africa's lions for future generations to come.