Sha-Sha is one of the 32 chimps needing to be rehomed in a sanctuary. Photos and images from North American Primate Sanctuary Alliance
When the Wildlife Waystation in Southern California closed its doors in

2019,

hundreds of exotic and domestic animals needed to be rehomed. While the majority of the animals were relocated,

32 chimpanzees

remained. Now, with a little more than three weeks left before the new year, it is more important than ever to help ensure these precious chimps are placed in their new homes in

2021.
Norma is one of the 32 chimps needing to be rehomed in a sanctuary. 
WAN had the opportunity to speak with several of the people and organizations that are involved in the multi-faceted rescue and relocation effort to save the chimps.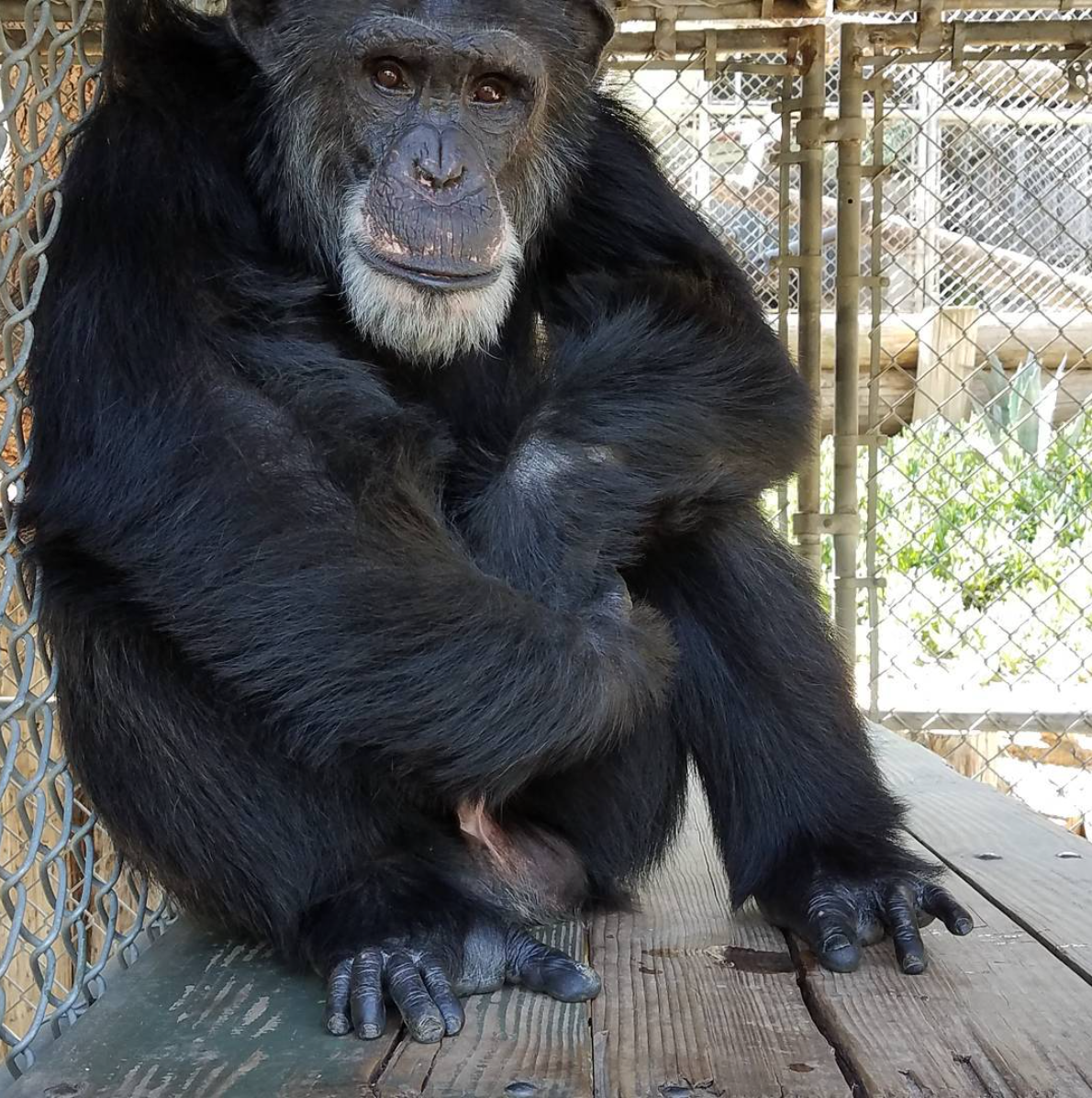 Ewok is one of the 32 chimps needing to be rehomed in a sanctuary.
"It was either we take action or we would have a catastrophe with animals not being cared for," CDFW Regional Manager Ed Pert shared with WAN. "These chimps have been in difficult circumstances most of their lives and we want to do what's right for them."
Most of the chimps have been rescued from animal testing labs, as well as the so-called "entertainment" and "pet" industries, and reportedly cost 

$100,000

to care for each month.
"The situation is dire and we don't want funding to run out with the world currently the way it is," Erika Fleury, Program Director for the North American Primate Sanctuary Alliance told WAN, who explained the urgent need for funding to cover the cost of construction and building viable new habitats at the various sanctuaries, as well as for the complex care of the chimps. "This is a massive collaboration involving NAPSA and the participating sanctuaries, our fundraising partner
7th Generation Advisors,

the California Department of Fish and Wildlife, and the Waystation itself."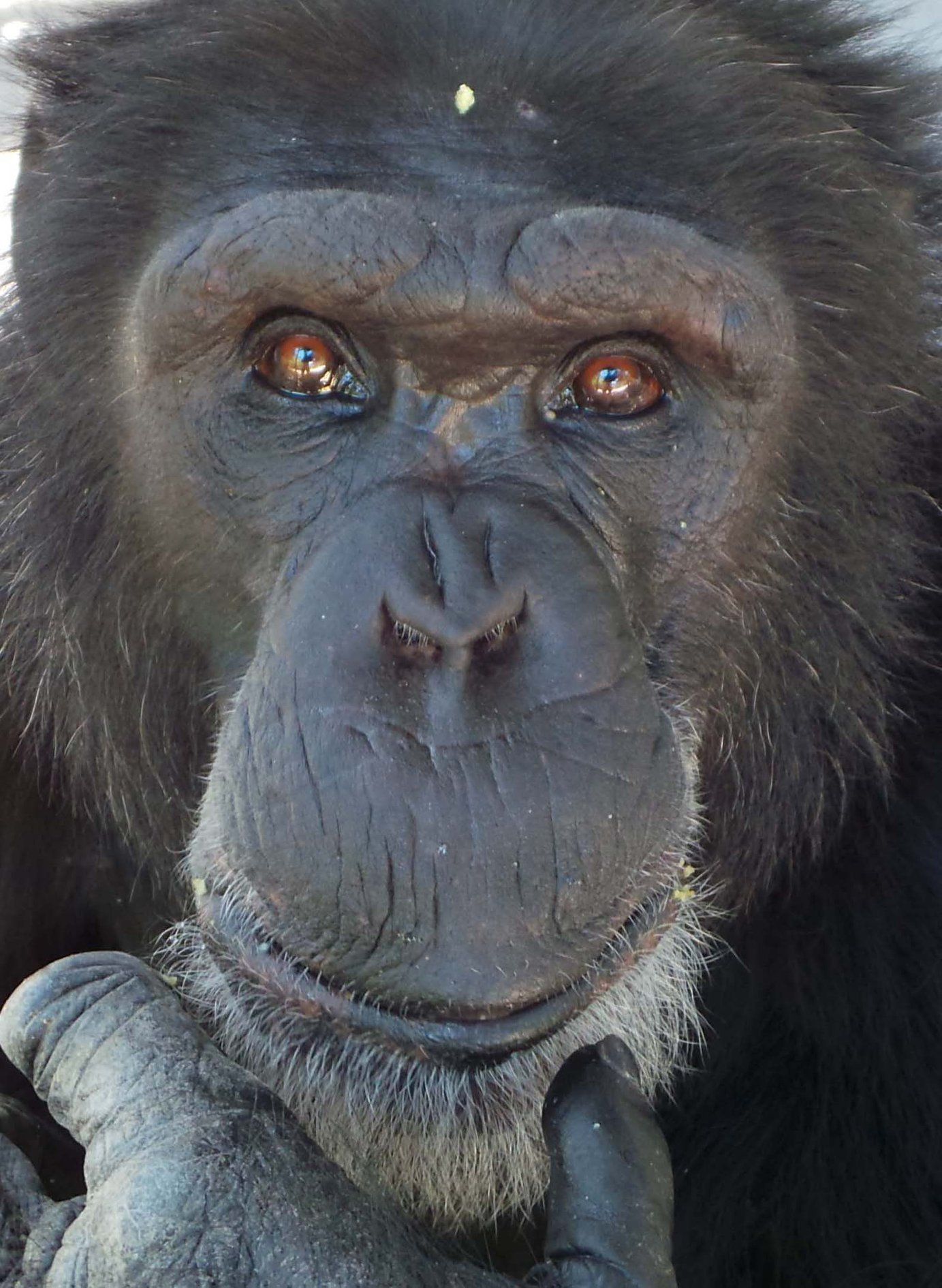 Cy is one of the 32 chimps needing to be rehomed in a sanctuary.
According to Fluery, despite the various sanctuaries being full, they have the potential to get all of the remaining chimpanzees placed in 2021, but financial donations are critically needed to help make this happen.
Sanctuaries need funds to build space as soon as possible and plan for lifetime care costs. In the meantime, funds are needed to provide care for these chimpanzees while their new homes are being created. An anonymous foundation also recently offered a $250,000 matching grant which they want to fulfill by the end of the year.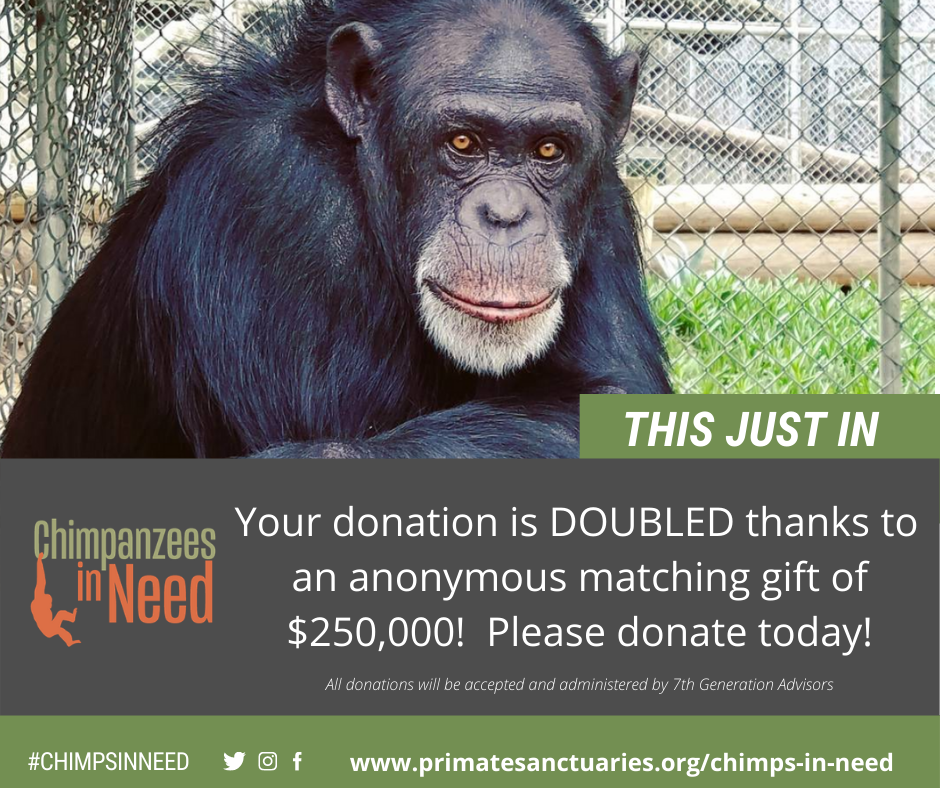 "All of these pieces have to come together at once," continued Fleury. "It is nerve-racking."
For example, Fleury shared with WAN,

Chimp Haven

in

 

Louisiana, 

the world's largest sanctuary of its kind, agreed to take 11 chimps by Spring of next year, even though the sanctuary is currently at full capacity. To facilitate this, Chimp Haven first needs to secure the estimated $1.7 million dollars necessary to create more space and construct new habitats for the animals.
Fleury further explained that six of the chimps are able to be relocated to Chimpanzee Sanctuary NW

in

Washington

by Fall. Another seven can also be rehomed at the Center for Great Apes
in

Florida. 

The organization Primarily Primates

in

Texas 

also agreed to take eight of the chimps providing they have the financing needed to expand their facilities to accommodate them.
Funds are being raised through the Chimpanzees in Need emergency fundraising campaign that was launched by the

North American Primate Sanctuary Alliance

and the nonprofit 7th Generation Advisors. Contributions to the campaign are collected through 7th Generation-led

Wildlife Rescue Fund.
Please help these

32 precious chimps

relocate to their new homes in 

2021

and make a donation HERE!