1. Notorious Trophy Hunter, Riaan Naude, Was Reportedly Shot & Killed In South Africa

Riaan Naude,
a trophy hunter in
South Africa
known for "proudly" displaying images of himself with innocent animals that he killed for so-called "sport," has been killed. Naude's company
Pro Hunt Africa
 

has taken the lives of many threatened and endangered species throughout South Africa.
E

nvironmentalist Julio César Martínez shared the news on his

Twitter account

earlier this week.
"The hunter, who killed dozens of wild animals, 

Riaan Naude

, was killed in his car when he was hunting," Martinez tweeted. "He was found shot in the head in Limpopo, South Africa."
According to reports, Naude's lifeless body was found next to his car. Naude reportedly had pulled off the road near 
Mokopane
 because his vehicle overheated. 
READ MORE, HERE! 
2. 

Border Police In Germany Rescue 72 Sick & Frightened Puppies Being Illegally Transported To Portugal From Slovakia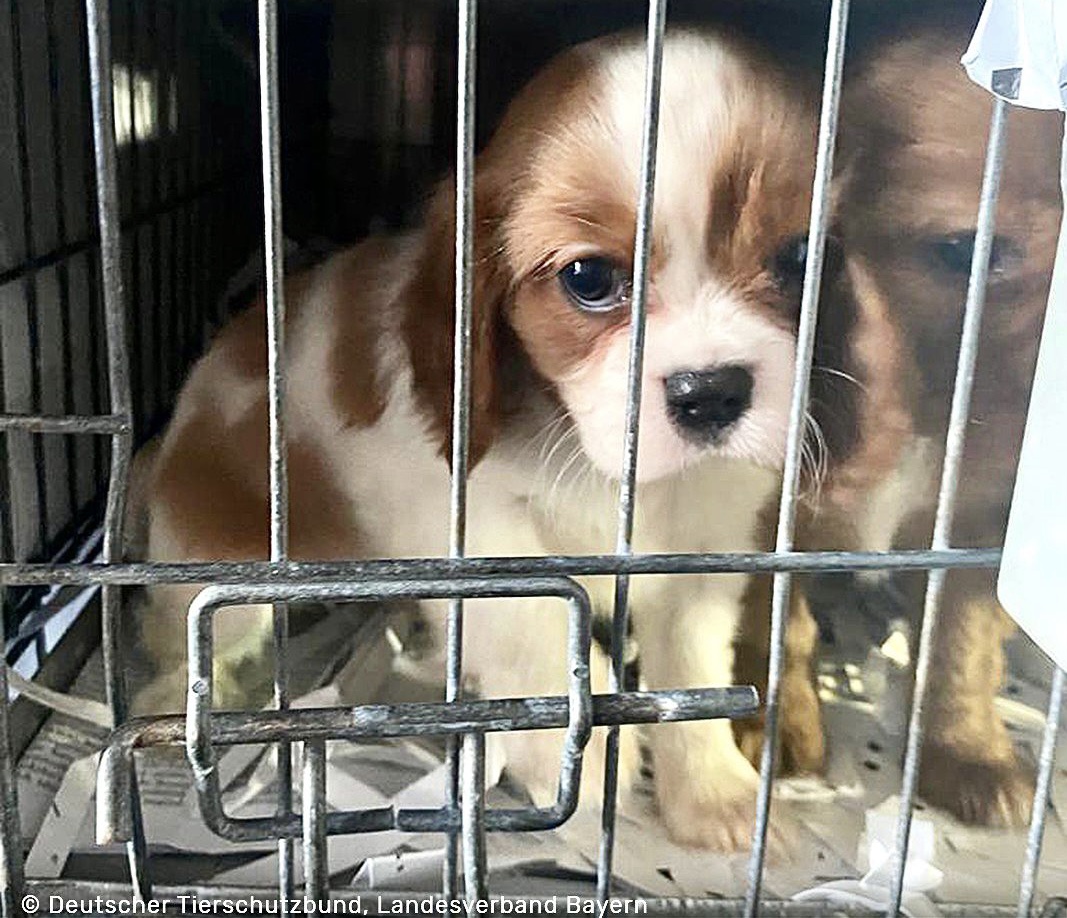 As the illegal trade in animals is on the rise in Germany, the lives of

72 innocent puppies

were saved after border police rescued them from a van near the city of

Waidhaus

in Bavaria.
According to the Bavarian State Association of the German Animal Welfare Association, most of the animals were under 12 weeks old and therefore not old enough to be imported into Germany. The van was on its way from

Slovakia

to Portugal. Several of the puppies of different breeds were dehydrated and almost all of them were infested with parasites.
READ MORE, HERE!
3. Wildlife Conservation Groups Are Working Together To Translocate 250 Elephants In Malawi To Ensure A Viable Population
The translocation will take place between June 27th and July 29th as part of a national conservation initiative to maintain healthy habitats in Malawi's national parks, establish viable elephant populations, and ensure the prosperity of local communities living around the parks.
Additional wildlife, including buffalo, impala, sable, warthog, and waterbuck will also be translocated from Liwonde to Kasungu.
READ MORE, HERE! 
4. Over 100 Live Animals Found Hidden In Suitcases At Bangkok Airport; Two Wildlife Smugglers Have Been Arrested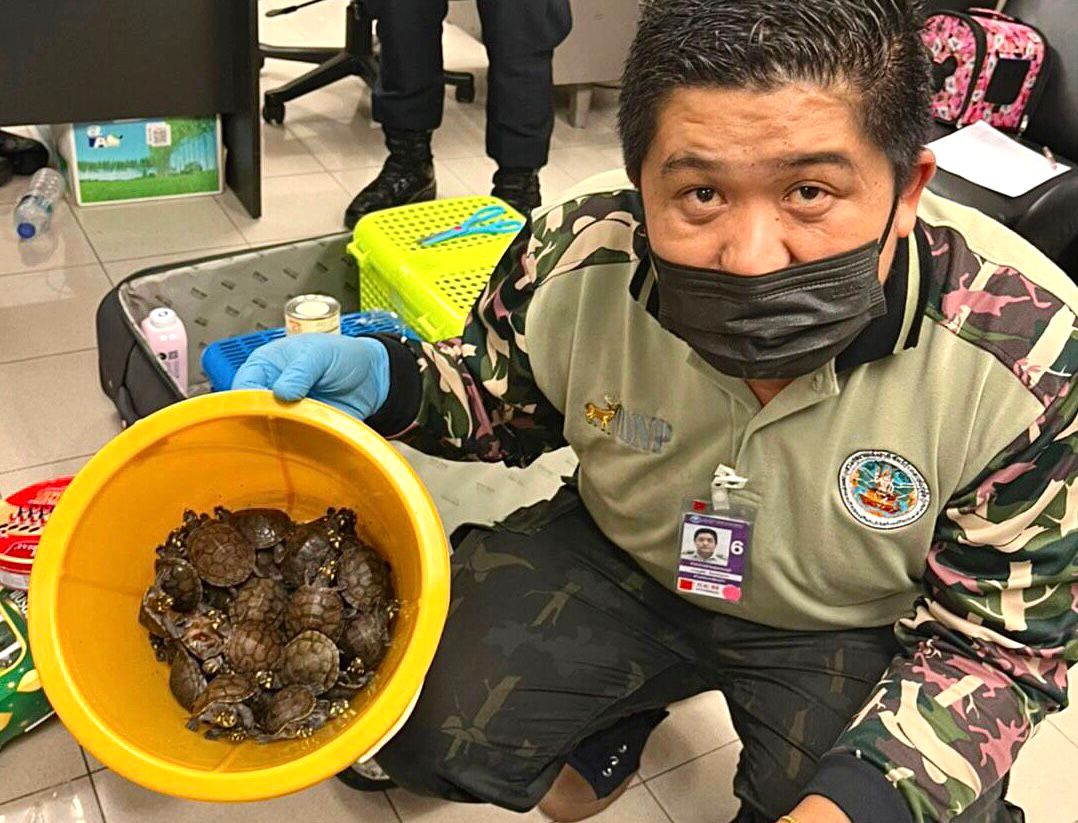 Two women from India were arrested at the Suvarnabhumi Airport in Bangkok after they were caught trying to smuggle more than 100 wild animals in their luggage. The smugglers, reportedly 38-year-old Nithya Raja and 24-year-old Zakia Sulthana Ebrahim, were preparing to board a flight to

Chennai, India.
According to a statement from the Department of National Parks, Wildlife, and Plant Conservation in Thailand, Suvarnabhumi Airport officers used x-ray machines to search the suitcases. Upon finding two suspicious objects, the officers and officials proceeded to inspect the bags more thoroughly, finding many wild species. Two white porcupines, two armadillos, 35 turtles, 50 chameleons, and 20 snakes were all seized and sent to investigators.
READ MORE, HERE!
5. A Black Bear Is Tragically Shot & Killed While Trying To Escape Law Enforcement In Palm Beach, Florida
It is with a heavy heart that WAN shares the following statement from the Palm Beach Sheriff's Department in Florida, after a black bear was tragically shot and killed in a residential neighborhood.
As per the department, they were called to the area of Crestwood Blvd. just west of Royal Palm Beach Blvd. located in Royal Beach, on Saturday. There, they found a large black bear, approximately six feet tall and 300 pounds. The bear was walking around the neighborhood before it climbed a tree in a backyard. While attempting to keep an eye on the bear, Florida Fish and Wildlife officers arrived.
READ MORE, HERE!
6. Another Senseless Death,

 A Chimpanzee Escaped From The Attica Zoological Park In Greece & Was Tragically Shot & Killed
WAN is heartbroken to report that a 27-year-old male chimpanzee was tragically shot and killed after escaping from his enclosure at the Attica Zoological Park located outside of

Athens, Greece.
"The Attica Zoological Park strikes again, killing another of its imprisoned slaves. No animal deserves such a life or such a death," noted the Hellenic Animal Welfare Federation (PFO) in a post on its Facebook page.
The organization is referring to a similar case when two rare jaguars were also fatally shot by caretakers of the Attica Zoological Park in 2018.
READ MORE, HERE!
7. The 'Big Cat Public Safety Act' Is One Step Closer To Becoming Law In The U.S.; Bill Now Heads To The House For A Vote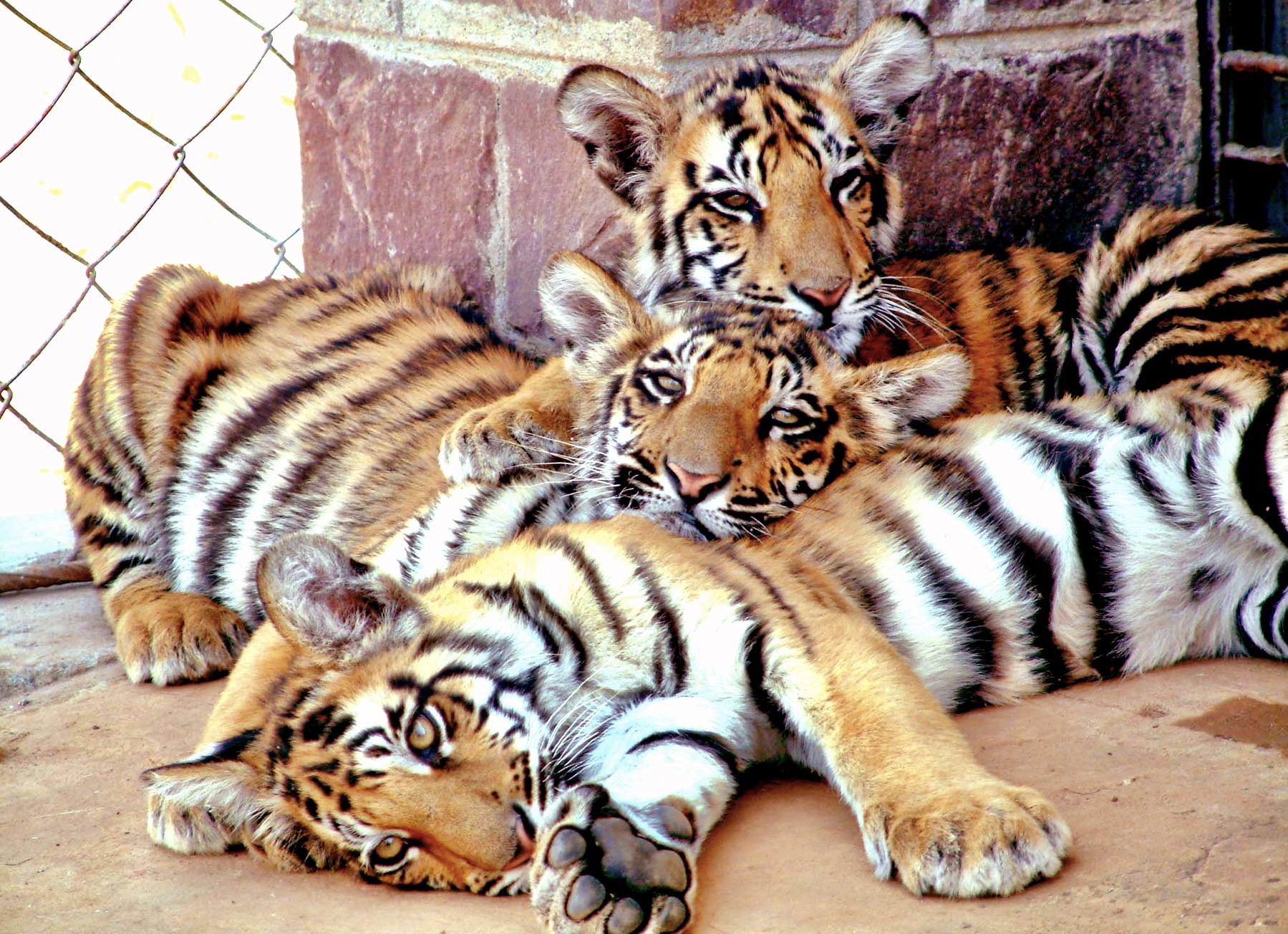 The U.S. House of Representatives Committee on Natural Resources passed the Big Cat Public Safety Act (H.R. 263) by a vote of 25-17. The bill was introduced by Representatives Mike Quigley (D-IL) and Brian Fitzpatrick (R-PA). This critical bill, and its U.S. Senate companion bill (S. 1210) led by Senators Richard Blumenthal (D-CT), Susan Collins (R-ME), Tom Carper (D-DE), and Richard Burr (R-NC), would prohibit keeping tigers, lions, leopards, and other big cat species as pets.
The Big Cat Public Safety Act also makes it illegal for exhibitors, such as circuses and zoos, to allow direct contact with cubs. Horrifically, oftentimes exhibitors drug the animals in order to keep them docile while they interact with paid customers, which can lead to long-term health problems.
READ MORE, HERE!
8. Victory! Louisiana Becomes The 9th State In The U.S. To Ban The Sale Of Cosmetics Tested On Animals
Governor John Bel Edwards has signed legislation that will make the sale of cosmetics tested on animals illegal throughout the state of

Louisiana.

The new law will go into effect beginning in

August

of this year.
Louisiana joins eight other states including Hawaii,

 Virginia, Maryland, Maine,

and 

New Jersey

 in banning the cruel and unnecessary use of animals to test cosmetics. In 2018, California became the first state to prohibit the sale of animal-tested cosmetics followed by

Nevada

 and Illinois in 

2019.

More than 

40 countries

 have also restricted animal testing for cosmetics.
Please help push for the reintroduction and passage of federal legislation, 

H.R.514, The

Humane Cosmetics Act,

that would end the suffering of millions of animals who are needlessly tortured and killed to test cosmetics in the United States by signing this

Care2 petition,

HERE!
READ MORE, HERE!
9. ASPCA Launches $100,000 In New Grant Funding To Support An End To Factory Farming In The U.S.; Submission Deadline Is July 18th
The ASPCA has announced a 

$100,000 

grant that will be available to U.S. organizations and institutions this year through the new ASPCA Fund to End Factory Farming.
Building on over a decade of grant making dedicated to improving the lives of farmed animals, this grant initiative aims to generate new formal or informal research, evidence, reports, and narratives that further substantiate the urgent need to move away from conventional, confinement-based animal agriculture.
Grants will range from

$15,000

–

$25,000

to support projects that bring attention to reducing the overall consumption of animal products in favor of more plant-based foods.
Applications for the

ASPCA Fund to End Factory Farming

will be accepted now through 

July 18th

. For more information about the eligibility requirements or to submit a proposal for consideration,

CLICK

HERE!
You can help all animals and our planet by choosing compassion on your plate and in your glass. #GoVeg