1. Historic Move As Pascal Ochiba Is Sentenced To Life In Prison By A Ugandan Court For Illegal Possession Of Elephant Ivory
In a landmark decision handed down last month, ivory trafficker and trader Pascal Ochiba was sentenced to life imprisonment for the unlawful possession of a protected species. This marks the longest sentence for this crime in Uganda's history.
The ruling by a court in Uganda was made after Ochiba was found guilty of possession of two pieces of elephant ivory weighing 9.55 kg without a wildlife use right. As per a statement from the

 

Uganda Wildlife Authority (UWA)

,

 Ochiba was arrested on January 18th of this year, in the Namuwongo zone of Uganda.
Sadly, there are only a little more than 7,900 elephants remaining in the wild in Uganda. These include both forest and savannah elephants.
READ MORE,

HERE!
2. Heartbreaking News As 370 Dogs & Cats Die On Board Slaughterhouse Transport Truck Headed For Brutal Yulin Meat Trade In China; Survivors Were Rescued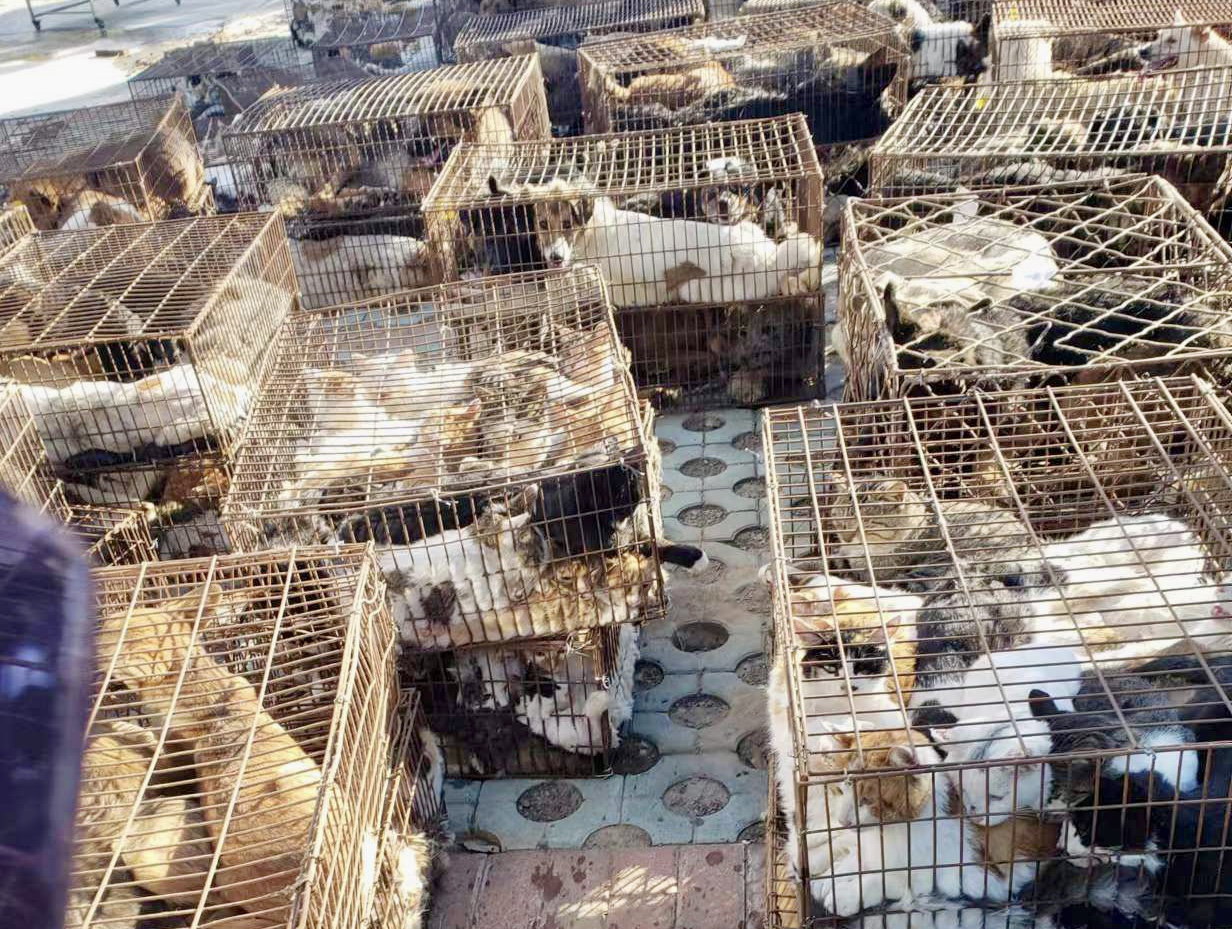 Chinese animal activists have released heartbreaking footage of dead and dying dogs and cats on a truck crammed with 1,408 animals being trafficked to the meat trade in China.
Three hundred and seventy dogs and cats perished on board, or shortly after removal from, what activists are calling the "death truck." The truck, which was stopped by police on October 1st, was headed for slaughterhouses and markets in Yulin, China. The footage was released to global animal protection group Humane Society International which campaigns across Asia to end the dog and cat meat trade.
READ MORE,

HERE!
3. $51,100 Reward Offered For Information On Washington Wolf Poisonings After Two More Tragic Wolf Deaths Are Confirmed
Conservation and animal-protection groups announced an increased reward of $51,100 for information leading to a conviction in the illegal poisoning deaths of six wolves in northeastern Washington earlier this year.
As previously reported by WAN, Washington Department of Fish and Wildlife staff initially found four dead wolves on February 18th. During searches the following month, two more dead wolves were discovered. The department updated its report by including these two additional deaths and confirmed that all six wolves died from ingesting poison.
TAKE ACTION & READ MORE,

HERE

!
4. Heartbreaking News As Ryder The Abused Carriage Horse Dies Two Months After Collapsing & Being Whipped By Owner Ian McKeever In NYC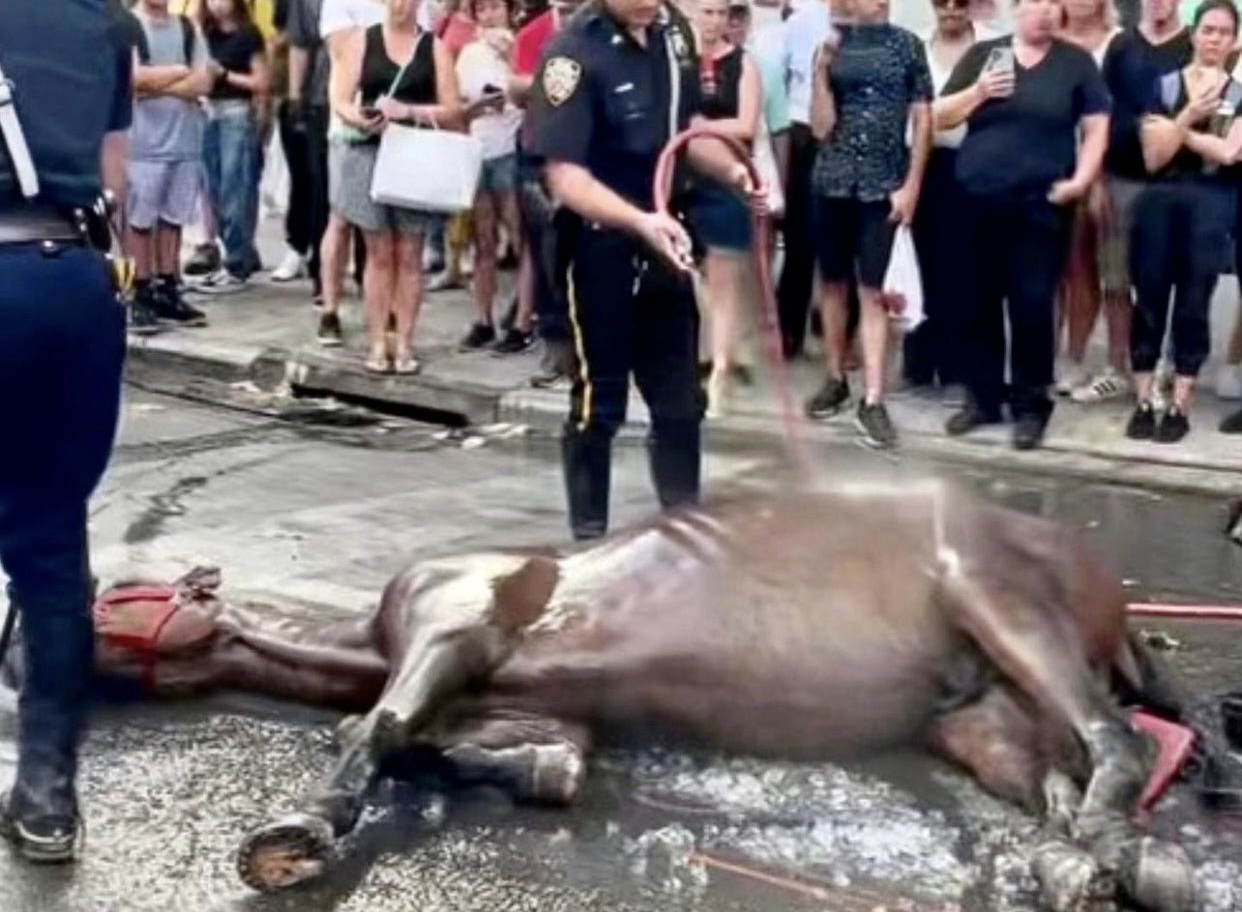 It is with a heavy heart that WAN shares the news that Ryder, the elderly horse who collapsed in August and was beaten by his owner, Ian McKeever, in New York City, has died.
The tragic news was shared by numerous organizations that have been fighting to put an end to this cruel and archaic use of horses in New York City. One such organization, Voters for Animal Rights, called Ryder's death "another tragic reminder that horse carriages do not belong on the streets of NYC." Moreover, the political organization shared in a post on its Facebook page that the appalling incident was completely avoidable had NYC Council Speaker Adrienne Adams agreed with the 71% of New Yorkers who wanted her to pass a ban on horse carriages.
TAKE ACTION & READ MORE,

HERE!
5. Mexico Teams Up With Sea Shepherd To Cement New Plan To Help Save The Last 20 Vaquita Remaining In The Wild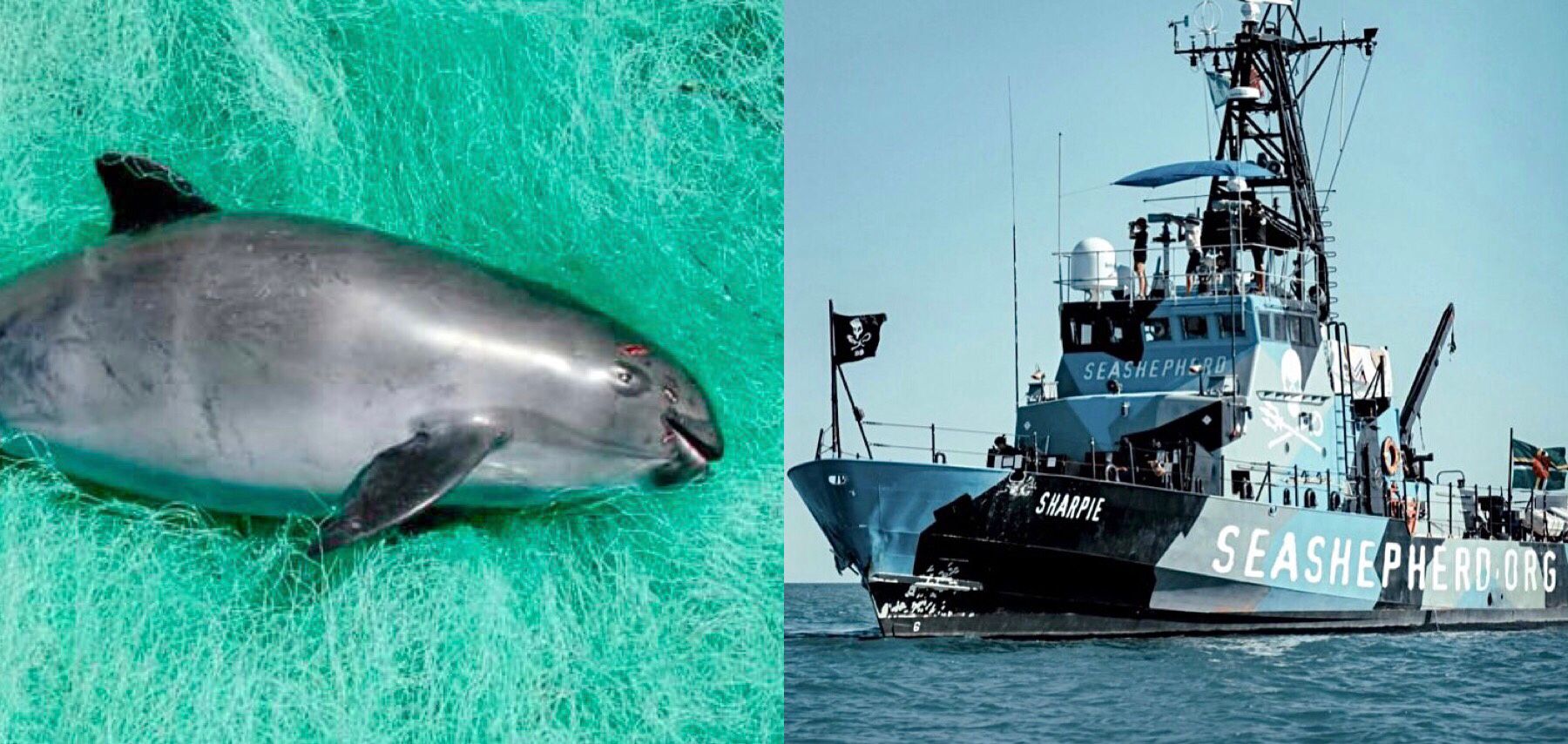 Mexico's Secretary of the Navy,

 in partnership with the 

Secretary of the Environment and Natural Resources,

 announced the launch of a new program aimed at deterring illegal fishing within the Zero Tolerance Area of the Vaquita Refuge.
Known as the Concrete Block Planting Project, this new initiative consists of the placement of 193 cement blocks on the sea floor in strategic positions within the vaquita's habitat. Large hooks protruding from the top of each block will capture any gillnets deployed within the region.
The vaquita is the most endangered marine mammal in the world. Its population has declined in recent years due to entanglement in illegal gillnets. Experts believe that fewer than 20 vaquitas now remain in the wild. Vaquitas are endemic to a small region in Mexico's Upper Gulf of California, residing in an area known as the Vaquita Refuge.
READ MORE,

HERE!
6. Victory! Frasers Group Is The Latest Global Luxury Retailer To Go Fur-Free; New Policy Begins In 2023



Frasers Group,

 owner of iconic House of Fraser department stores, as well as luxury retail chain Flannels, and well-known retail brands including Sports Direct, announced on October 19th its initial steps to go fur-free. The corporation's decision to stop purchasing fur products now will be reflected in its more than 1,500 stores globally, beginning with the Autumn/Winter season in 2023. 
Announcing what it describes as its 'long-term commitment' away from fur, Frasers Group will work with Humane Society International/UK to phase out its existing inventory of garments containing fur as soon as possible. The company also promised updates on the date their stores will be free of fur.
READ MORE,

HERE!
7. California Becomes The 1st State To Ban The Use Of Plastic Bags For Produce; Newly-Signed Law Goes Into Effect In 2025
California's Governor Gavin Newsom signed a new bill into law that will ban the use of plastic bags used for produce beginning in 2025. The move makes California the first state to pass such legislation.
As per the new bill, stores will be prohibited "from providing a precheckout bag to customers if the bag is not either compostable or a recycled paper bag."
This relates to bags provided to a customer before the customer reaches the point of sale, that are "designed to protect a purchased item from damaging or contaminating other purchased items in a checkout bag, or to contain an unwrapped food item."
READ MORE,

HERE!
8. LA City Council Unanimously Endorses The Plant-Based Treaty Which Would Spare The Lives Of Millions Of Farm Animals Every Year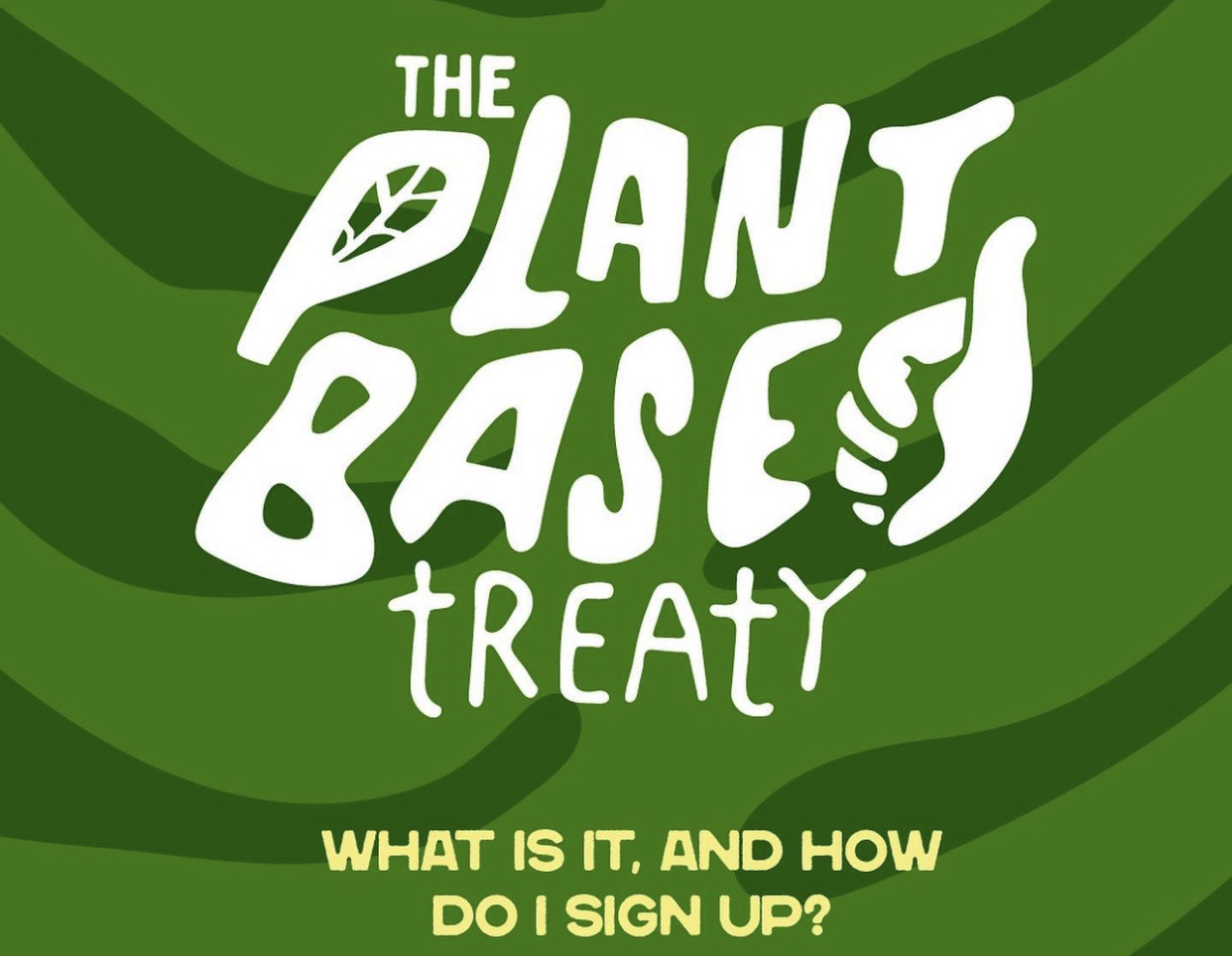 Through its three core principles—Relinquish, Redirect, and Restore—the treaty aims to halt the widespread degradation of critical ecosystems by freezing expansion of animal agriculture, promoting a shift to healthy, sustainable, plant-based diets, and the rewilding of natural habitats.
The Plant Based Treaty is designed like the Fossil Fuel Non-Proliferation Treaty and inspired by treaties that have addressed the threats of ozone layer depletion and nuclear weapons. The initiative has received support from 19 cities, 59,000 individual endorsers, 5 Nobel laureates, IPCC scientists, more than 1800 NGOs, community groups and businesses.
READ MORE,

HERE!
You can help all animals and our planet by choosing compassion on your plate and in your glass. #GoVeg