1. Four Poachers Arrested For Killing Six Lions With Poison In Uganda's Queen Elizabeth National Park

Uganda Wildlife Authority (UWA)

released a 

statement announcing that four people have been arrested in connection with the brutal killing of the
six lions.

The organization reported that 26-year-old Ampurira Brian, 49-year-old Tumuhire Vincent, 40-year-old Aliyo Robert, and 68-year-old Miliango Davi were arrested last night during a joint operation mounted by UWA, UPDF, and Police in Kyenyabutongo village, Rusoroza Parish, Kihihi Sub County, Kanungu District.
As per UWA, the suspects took the security team to a location where three heads of lions were found hidden in a tree and the fourth one was buried. Horrifically, 15 legs were also found under the same tree. The suspects said they dropped one leg in the park.
Three bottles containing a chemical commonly known as Furadan and a two-litre jerry can of lion fat oil were recovered in a banana plantation. Two spears, one panga, and one hunting net were found hidden in a garden at the home of Tumuhire Vincent.
On Monday evening, UWA received credible information about the people suspected to be behind the killing of the lions, a joint operation by UPDF, Police, and UWA was conducted leading to the arrest of the four suspects. The suspects will be arraigned in the courts of law in Uganda.
READ MORE, HERE!
2. Music Legend Cher, The Co-Founder Of 'Free The Wild,' Sends A Letter To The Edmonton Valley Zoo Offering To Help 45-Year-Old Elephant Named Lucy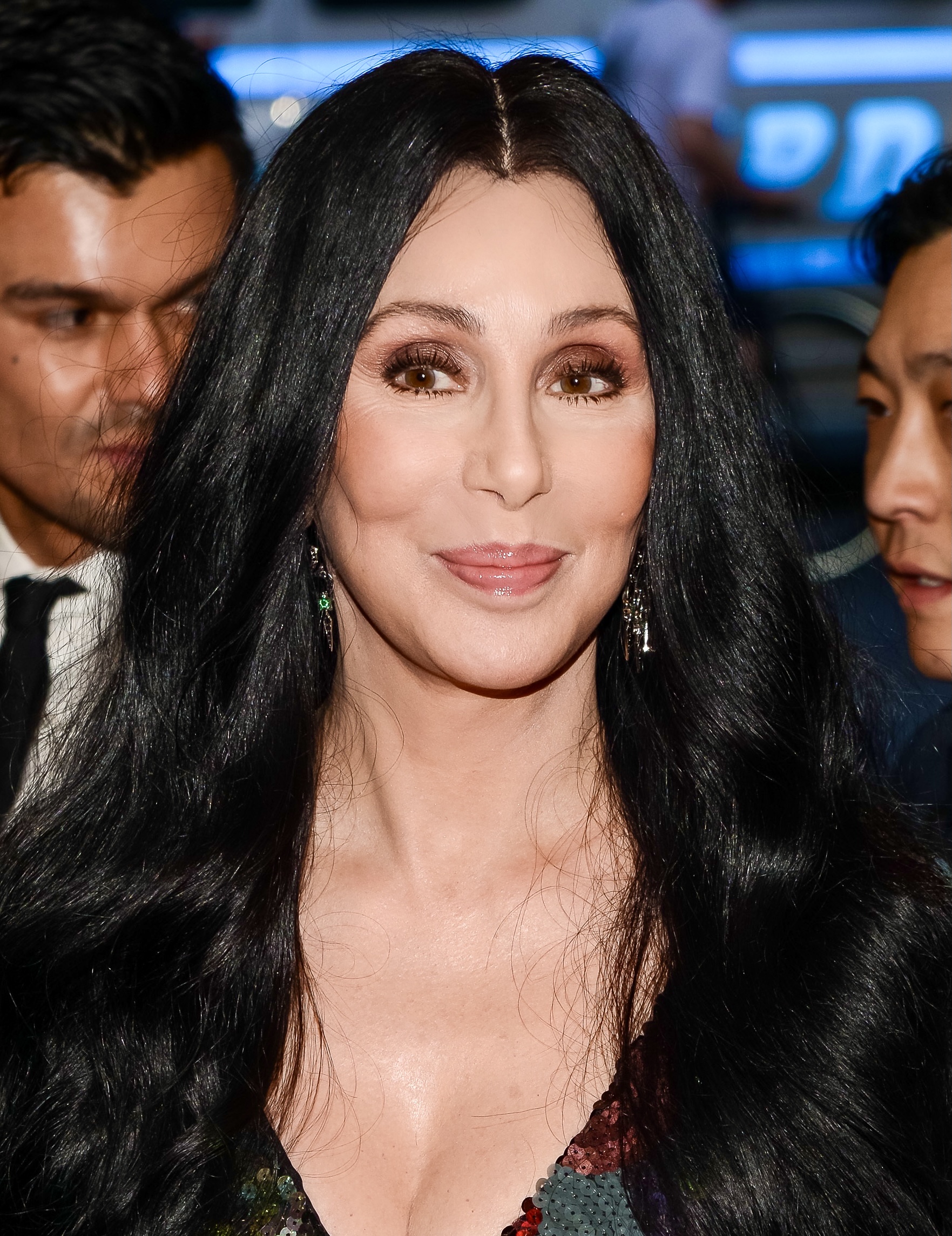 For the last 40 years, an Asian elephant named 

Lucy

 has been living in sub-artic conditions at the 

Edmonton Valley Zoo

in 

Alberta, Canada.

 Cher, the co-founder of the animal welfare organization 

Free the Wild,

 sent a letter to the zoo offering to help Lucy by sending an independent elephant expert to examine her and determine the status of her health. 
After some subsequent correspondence between Free The Wild and the Zoo's Director, they were notified that their expert vet's credentials will be considered to jointly assess Lucy's condition at her next evaluation. 
With no place to swim, no mud in which to wallow or trees to scratch against, Free The Wild aims to work with the Edmonton Valley Zoo to find an amicable solution in securing Lucy's release. Despite being 45 years old, Lucy has an estimated 15-20 years left of her life.
READ MORE, HERE!
3. $37,000 Reward Offered For Information On Slain Mexican Gray Wolf Found Last Month Near Eagar, Arizona
According to a 

statement

 released by the Service, federal law enforcement officers recovered the wolf carcass from

Saffel Canyon Road

on February 19th. The Service is seeking information about a vehicle "that was stopped or driving slowly near the

Saffel Canyon Trailhead

on the evening of

February 18th.
Killing a Mexican wolf is in violation of Arizona state law and the federal Endangered Species Act and can result in federal criminal penalties of up to

$50,000, a year in jail, or a civil penalty of up to $25,000.
READ MORE, HERE!
4. Urgent Call To Action! Help Shut Down Cruel Polar Bear Hotel In China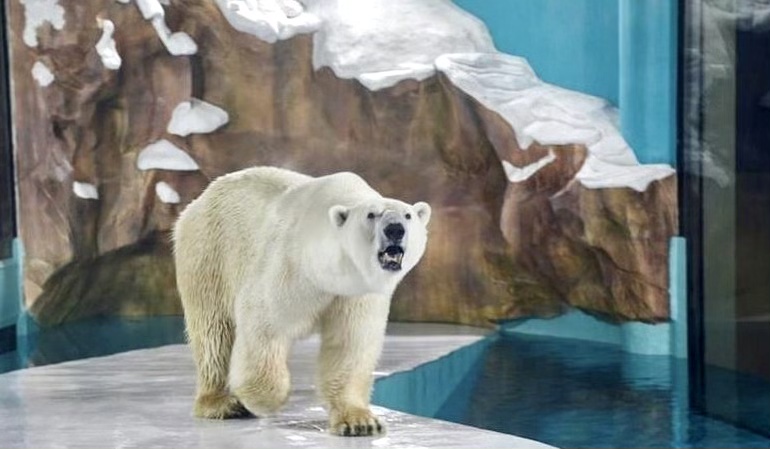 The Polar Bear Hotel

 just opened its doors despite worldwide controversy surrounding two polar bears held captive there, locked in a tiny room, without natural light, snow or ice, surrounded by a painted stage simulating their true environment. This heartbreaking display of animal 

exploitation is used as a tourist attraction with 21 rooms overlooking the captive polar bears and their fake habitat.
A shocking video from 

NIUS

 showed the recent opening of the hotel which is promoted as the "only place in the world to eat, play, or sleep in the company of polar bears." Sad and heartbreaking.
There are currently no laws in China protecting animals from being held captive and exploited for entertainment, much less concern for their well-being.
TAKE ACTION & READ MORE, HERE!
5. Virginia Becomes The Fourth State In The U.S. To End The Sale Of Cosmetics Tested On Animals
Virginia Governor Ralph Northam signed 80 new pieces of legislation into law, including SB 1379, The Humane Cosmetics Act which will prohibit the sale of any cosmetics tested on animals. Introduced by Senator Jennifer Boysko and 

Delegate Kaye Kory, 

the new law goes into effect beginning in 2022.
As noted by Cruelty-Free International, this marks the second time the Virginia legislature has taken action to restrict animal testing in favor of humane alternatives. In 2018, a bill in Virginia was signed into law to stop state testing facilities from performing animal tests for cosmetics and household products due to an approved non-animal testing method that was available.
Virginia

now joins

California, Nevada,

and 

Illinois

in ending the sale of newly animal-tested cosmetics.
Help push for the reintroduction and passage of the federal bill,

H.R.514,

The 

Humane Cosmetics Act,

 that would end the suffering of millions of animals who are needlessly tortured and killed to test cosmetics in the
United States.
TAKE ACTION & READ MORE, HERE!
6. USDA Settles With Animal Watchdog Groups, Ensuring Stricter Enforcement Against Puppy Mills & Research Labs In The United States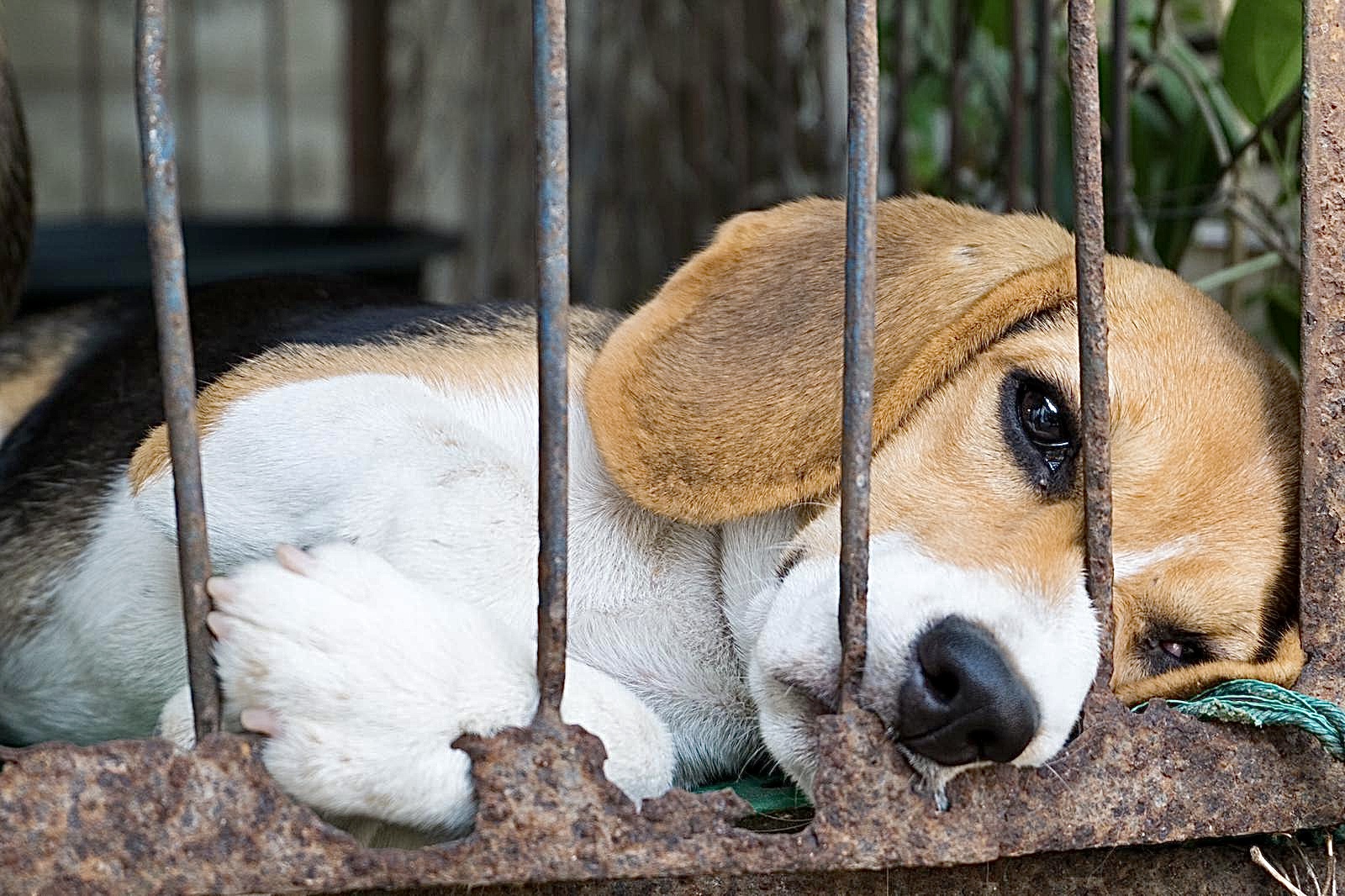 Exposing hidden regulations, plugging loopholes that hurt animals, and increasing transparency of facilities in violation of federal laws were all part of a landmark settlement with federal regulators by national watchdog groups that monitor research laboratories and puppy mills, according to Advancing Law for Animals.
According to the lawsuit, these illegal regulations weakened the Animal Welfare Act, decreased citations, and hid important information from the public and other stakeholders.
The Animal Welfare Act governs businesses like puppy mills, laboratories, and zoos. When the law functions properly, facilities should receive citations for noncompliance. But, under what Plaintiffs called the 'Self-Reporting Rule,' cruelty-prone industries were shielded from citation by simply reporting their own welfare violations.
READ MORE, HERE!
7. Celebrity Chef Matthew Kenney Partners To Bring VEG'D, A First-Of-Its-Kind Plant-Based Drive-Thru ​To Costa Mesa, CA, This Spring

A new delicious plant-based restaurant is coming to

Costa Mesa, California,

this Spring. VEG'D is an innovative vegan drive-thru, fast-food concept, that was created by Christine Mulholland and Matthew Kenney Cuisine to meet the growing demand for healthy, plant-based fast food on the go. VEG'D is the future of drive-thru restaurants for health conscious consumers, with a focus on helping to save the planet and its species.
VEG'D is taking over the old Del Taco location in
Costa Mesa

and offers chef-crafted fast food with a menu of plant-forward clean eats ranging from veggie burgers to salads and bowls; all tasty and healthy alternatives to typical fast-food meals.
Sustainability is at the core of what VEG'D stands for. All packaging is made from 100% recycled materials and/or is biodegradable and compostable. Additionally, the restaurant will compost and donate all food waste to those in need.
READ MORE, HERE!
You can help all animals and our planet by choosing compassion on your plate and in your glass. #GoVeg