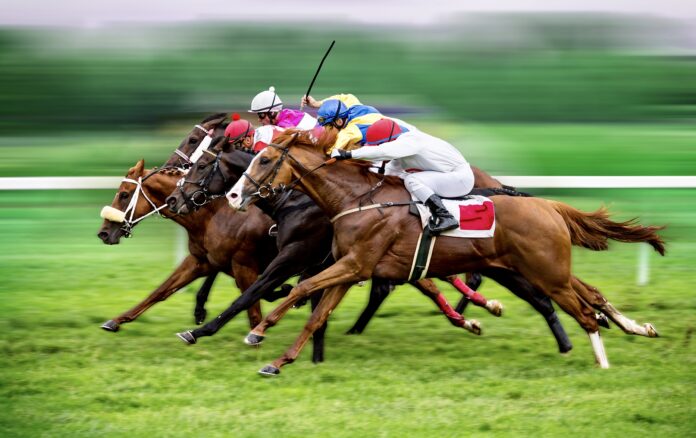 Following a surge of

37 horse deaths

in 2019, and three more since the beginning of this year at Santa Anita Park in Arcadia, California, Assemblymember Ash Kalra (D-San Jose) recently announced the introduction of AB 2177, the Equine Welfare and Safety in Horse Racing Act. 
"If the state is to continue to sanction horse racing and its wagering as a legal sport, addressing horse fatalities to the greatest extent possible needs to take precedence. AB 2177 tackles the practices that can lead to broken bones and death, including the misuse of medication, running horses with pre-existing injuries, utilizing unsafe racing surfaces, and more," said Assemblymember Kalra in an email sent to WAN. "I look forward to working with the state regulators and all those working in the horse racing industry to enact bold action to protect both horses and jockeys."
The overall horse racing industry has consistently sustained more than 100 horse deaths every year on all California tracks combined. Evidence from necropsies of horses that suffer catastrophic injuries show that the vast majority of racehorses had pre-existing injuries that went unnoticed. While trainers, jockeys, and racing stewards may try their best to prevent equine deaths, the authorized use of a variety of medications and the lack of procedures and technology to identify those injuries have become factors in the horse deaths.
AB 2177 mandates the use of CT scan equipment for screening horses; requires an onsite central pharmacy at the major tracks to control medication use and prevent abuse, and prohibits veterinarians from carrying medications on to the track. It also prohibits veterinarians from prescribing medications for anything other than the diagnosed condition; requires the suspension, pending an investigation, of a trainer's license when a horse dies; authorizes the California Horse Racing Board to suspend or revoke a trainer's license for repeat violations of medication regulations; and more.
"The fatalities must end. We must have zero tolerance for horse racing deaths," said Judie Mancuso, CEO and Founder of Social Compassion in Legislation. "This bill is based on sound evidence and research, equine safety and best practices, and provides a blueprint to eliminate these continuing tragedies."
"Horse racing should not come with a death toll, and this legislation can help to make sure it does not," stated Kathy Guillermo, Senior Vice President of PETA. "Decades of necropsies on thousands of horses who broke bones on California tracks show that these animals need fewer medications, adequate recuperation time, ethical trainers and veterinarians, and the best technology available."
You can help all animals and our planet by choosing compassion on your plate and in your glass. 

#GoVeg
Help us continue to bring you the latest breaking animal news from around the world and consider making a Donation Here! www.peace4animals.net/donate
Please share our articles, follow us on social media, and sign up for our newsletter! Go Plant-Based!
"One Person CAN Make A Difference"