Photo Credits: Alexander Dunlop & Nowzad Rescue
UPDATE! Friday, August 27: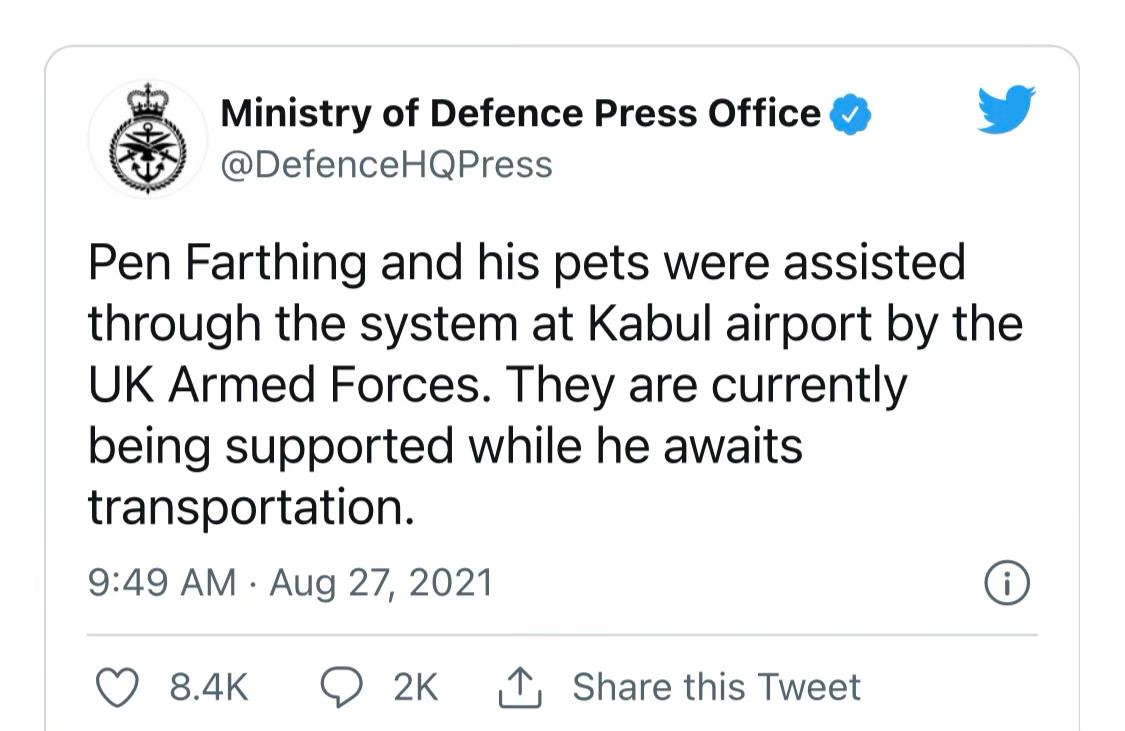 From the 

Ministry of Defence:

Pen Farthing,

who has been waiting to evacuate

Afghanistan

with his

Nowzad Rescue

staff and 200 dogs

and

cats, are reportedly at Kabul Airport awaiting transportation.
On Friday evening, the Ministry of Defence tweeted: "Pen Farthing and his pets were assisted through the system at Kabul airport by the UK Armed Forces."
WAN will continue to follow this developing story.
---
UPDATE: Two explosions have been reported in an area near

Hamid Karzai International Airport

in

Kabul, Afghanistan,

where thousands of people have been gathering to evacuate the country amid the Taliban takeover. One explosion hit the Abbey Gate entrance, while the second explosion went off at the

Baron Hotel,

not far from the Abbey Gate. It is suspected that the blasts were caused by suicide bombers.
Sadly, as of now, at least 12 U.S. service members have been killed, including 11 Marines and one Navy Medic. A number of military troops have been injured, along with over 60 civilians and children. The number of injuries and fatalities is expected to rise.
As

Pen Farthing 

and the

Nowzad Rescue

staff

and

animals

waited outside the Kabul airport yesterday, it was reported that their charter flight out of Afghanistan had been cancelled due to increased terror threats. New reports came in that another plane from a neighboring country will be used in the evacuation instead.
Per the

Ministry of Defence Press Office,

 there have been no reported UK military or UK Government casualties following the incidents in Kabul.
UK forces are working closely with the U.S. and allies to provide security and medical assistance for those affected.
WAN will continue to provide updates as the story develops.
We pray that
Pen Farthing

and the

Nowzad Rescue

staff and animals are safely evacuated from Afghanistan.

#OperationArk