Photo of rare Tapanuli Orangutan by: Maxime Aliaga 
Tapanuli orangutans

were classified as a new great ape species found in

Sumatra, Indonesia,
in

2017,

there are now sadly fewer than 800 individuals remaining in the wild.
Forest protection is vital for the survival of this rare and critically-endangered species as they live in smaller sub-populations in an already fragmented forest landscape. Tragically, their habitat is under multiple threats including the active

Martabe Goldmine,

in the

Batang Toru region of North Sumatra.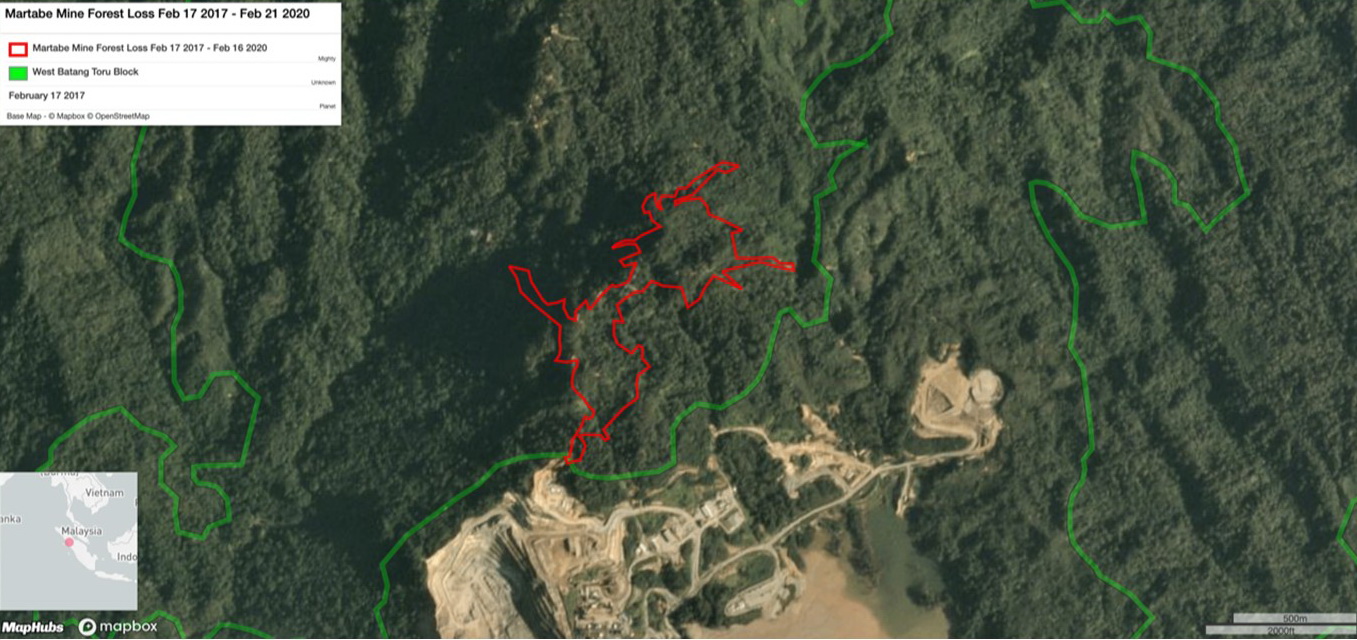 Martabe Goldmine and forested region in February 2020
That is why Orang Utan Republik Foundation (OURF) is calling on British Company Jardine Matheson to URGENTLY STOP destroying Tapanuli orangutan habitat and immediately restore the forest they have already cleared.
Jardine Matheson owns the Martabe Goldmine through its subsidiary Astra International, which is Indonesia's largest company. In 2018, after acquiring the goldmine, they made a firm commitment not to expand the mine into the Tapanuli orangutan habitat. They reportedly also told environmental organizations that they were concerned about the species and would not alter the surrounding landscape.
However, satellite imagery has now revealed the clearing of orangutan habitat adjacent to the active mine. The extent of the clearing is nearly 21.5 acres of forest. The mine already occupies an area of 67.6 acres which was formerly orangutan habitat before being cleared to allow for the extraction and processing of gold ore.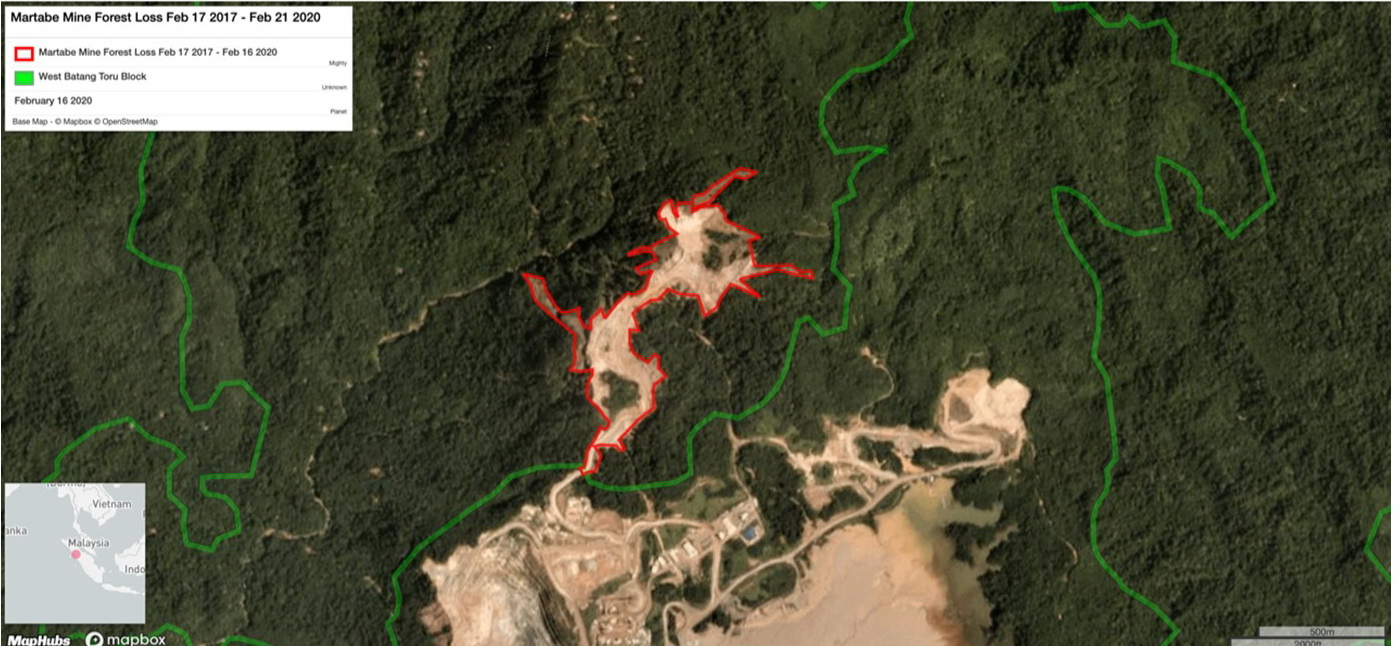 Martabe Mine with cleared forested area on June 25, 2020
"Destroying the habitat of this rare great ape cousin after claiming they would help in its conservation brings such claims into question, and makes a mockery out of the company and its subsidiaries' commitment to sustainability in the real world," Dr. Gary Shapiro, President of Orang Utan Republik Foundation and

The Orangutan Project-USA

told WAN exclusively. "Jardine Matheson needs to rectify this situation promptly. "
Jardine Matheson also owns the Mandarin Oriental Hotel

chain

which prides itself on environmentally sustainable practices within its hotels. Guests of the hotel would most-likely be shocked to know that its parent company owns an extractive operation that is destroying the habitat of our planet's most critically endangered great ape, and of critically endangered Sumatran tigers and pangolins.
"Authentic Corporate Social Responsibility means acting in ways that are consistent with pledges to protect people, wildlife, and the environment. Would their clients think favorably if they knew the company was threatening the survival of our most critically endangered great ape cousin?" questioned Shapiro. "It would be hypocritical for a company to be posturing itself as an environmentally conscious business while operating contrary to those claims in remote areas of the world."
Please join Orang Utan Republik Foundation and sign this petition urging

Jardine Matheson

to immediately halt any further destruction of forest adjacent to their active mine and to restore the cleared forest to its former status, HERE!