Photos from The BEAR League, Facebook
WAN is pleased to share some much-needed positive news as another tumultuous week comes to an end.
"Hank the Tank," the 500-pound black bear that was accused of breaking into numerous homes in

South Lake Tahoe, California,

and at risk of being trapped and killed by the California Department of Fish and Wildlife (CDFW)
,

has been exonerated.
"While recent incidents of bears invading homes were originally thought to be a single bear, DNA evidence collected from the most recent incident, as well as prior incidents over the past several months prove that at least three bears were responsible for breaking into numerous residences," the CDFW shared in a statement.

The situation

caused an uproar within the animal welfare community that was fighting to save his life and send him to a sanctuary.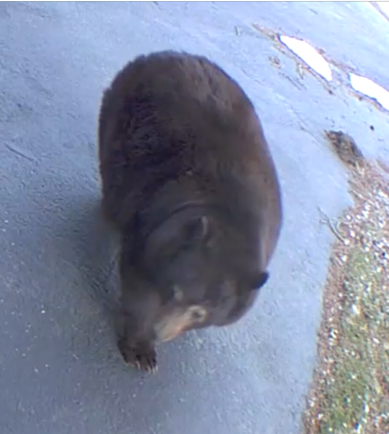 "The most recent incident was attributed to a large black bear (the same bear the public is calling "Hank") likely based on visual observation," continued the CDFW's February 24th update. "Considering new evidence suggesting that multiple bears are responsible for recent incidents, the CDFW will work in the coming weeks and months to trap bears in the South Lake Tahoe area, tag them, collect evidence for genetic analysis, and then release them into suitable habitat. During this effort, the CDFW will gather information and learn from scientific analysis to help inform and refine our bear management in the Lake Tahoe Basin. The CDFW is not going to euthanize any bears that are trapped during this effort."
"What a white-knuckle roller-coaster ride this has been," Ann Bryant, Executive Director of the BEAR League told WAN, which remained in communication with her throughout the situation. "The relief we feel, after the DNA results exonerated Hank, is hard to fully express. We were so distraught at the possibility of Hank being killed that we were reduced to actually consider robbing him of his freedom in order to save his life, by placing him in a sanctuary. Now, he will remain alive and wild, and this is the best news both Hank and the BEAR League could have wished for."
The BEAR League, which was instrumental in securing several sanctuaries willing to welcome Hank if the CDFW agreed, also documented the unfolding story on its Facebook page. Whether or not the CDFW contacted those sanctuaries seems to remain unknown.
A February 3rd post announced that a bear trap had been set up in South Lake Tahoe after new visitors from out of town left food in a garage behind a wooden door.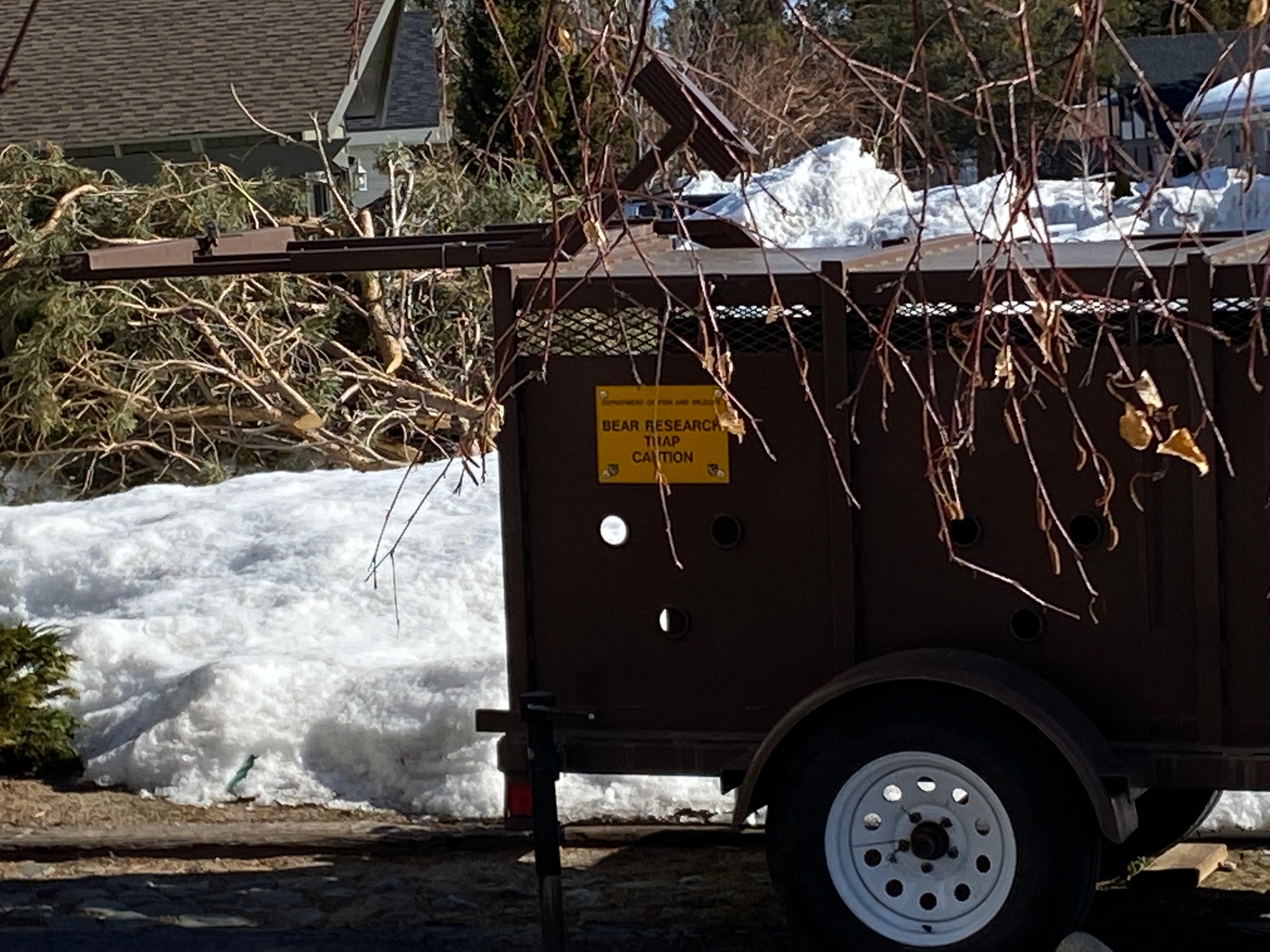 "Neighbors told them the bears would break the door to get inside," stated the post. "The owner's were not willing to make changes. The bear came back and got into the garage again and rather than fixing the problem, the owners called for a trap. It arrived today. The neighbors are furious."
WAN also talked with CDFW PIO Peter Tira a few times who claimed early on that while the decision of what to do with the bear had not been made yet, there were several options of how to handle a situation like this one.
"Relocation back into the wild. Placement in a sanctuary. Euthanasia is always a last resort option," Tira told WAN, further explaining that the "whole situation could have been avoided" if the public knows how to safely coexist with bears, which means securing food and food sources, being vigilant with their trash, and education, among other precautions. Information on how to coexist with bears is available at CDFW's Keep Me Wild: Black Bear web page.
Please consider donating to the

BEAR League

and its tireless work to protect bears, HERE!
You can help all animals and our planet by choosing compassion on your plate and in your glass. 

#GoVeg