1. A Historic Rescue Operation As Animals Asia Saves And Transports 101 Bears From Bear Bile Farms In China To Their New Home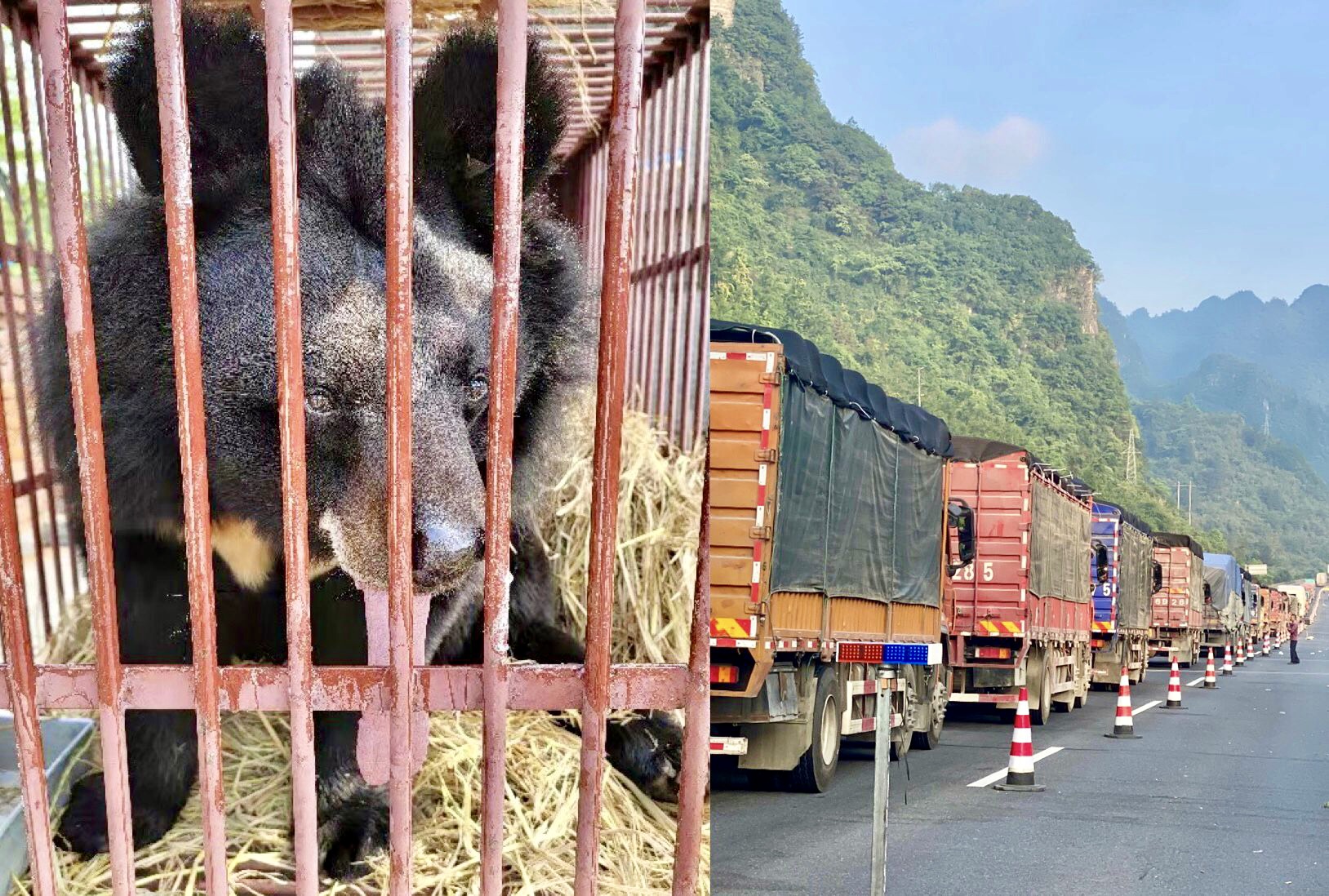 Animals Asia

 recently completed the largest operation of its kind by any animal welfare organization in the world. They recently helped to transport 101 

Asiatic black bears

 
that were saved 
from bear bile farms in 
China 
to their new home in

 
Chengdu.
The momentous rescue is the result of eight years of tenacious work 
and will provide an invaluable guide for animal welfare organizations around the world.
"The relief now rippling across Animals Asia, our staff, and supporters worldwide

  

– and especially the team on the ground in China

 

– can never be described," Animal Asia's Founder and CEO, Jill Robinson MBE, who is widely recognized as the world's leading authority on the cruel bear bile industry, having campaigned against it since 

1993,

 
told WAN. 
"For eight long years we have worked for this day and held the dream in our hearts and finally 101 beautiful, patient bears have come 'home.' Thank you World Animal News for your faith and support, it is done."
This logistically complex mission took place in three phases from

April 19th

to

May 27th,

 with nine trucks per phase carrying the 101 bears 750 miles from the ex-bile farm in Nanning, Guangxi province, to the 

Chengdu Bear Rescue Center

 in Sichuan province.
READ MORE, HERE!
2. Dr. Jane Goodall Launches New Video Campaign To Help Feed Thailand's Starving Captive Elephants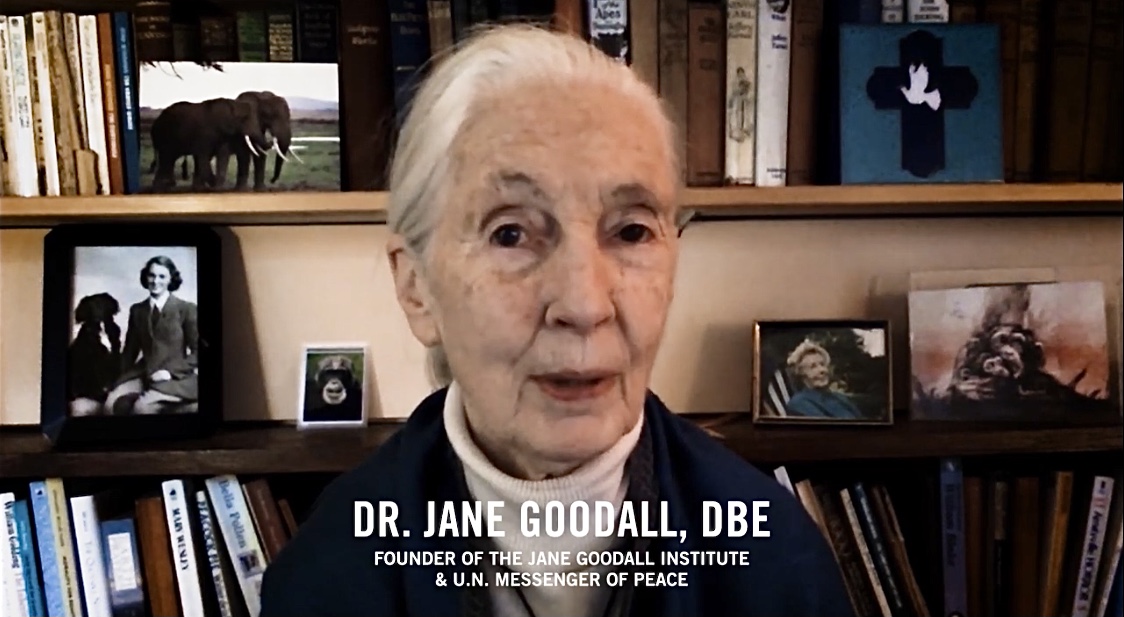 In March 2020, 

Thailand

 shut its doors to tourism in response to the COVID-19 pandemic. An action that forced over 3,500 elephants used in the tourism industry into 24-hour leg and neck chains and certain starvation. Sadly, almost 15 months later, the surviving elephants are near total starvation, still in leg chains, and another day closer to death.
An estimated 245 tourist elephant "camps" existed in Thailand in 2020, providing rides and circus style demeaning performances with captive elephants. While there has been a massive, ongoing international campaign by animal welfare groups to phase out these exploitative activities, the abrupt, long-term loss of tourist revenue has left camp operators and elephant owners as abandoned as the animals themselves.
One year ago, Save Elephant Foundation, with the financial support of Trunks Up, courageously stepped up with an emergency food purchasing and distribution campaign to help support 223 camps, aiding 1,826 elephants 

and

 1,600 elephant keepers.

 Without any assistance from the Thai Government, their resources were depleted within months.
This month, with the leadership of Dr. Jane Goodall, in collaboration with Save Elephant Foundation's Founder Lek Chailert, the FOODBANK: BATTLE FOR SURVIVAL feed campaign is launching to help provide emergency funds to purchase and distribute locally grown food to as many remaining elephant camps as possible.
DONATE & READ MORE, HERE!
3. Three New Wolf Pups Mark First Litter To Be Born In Colorado In 80 Years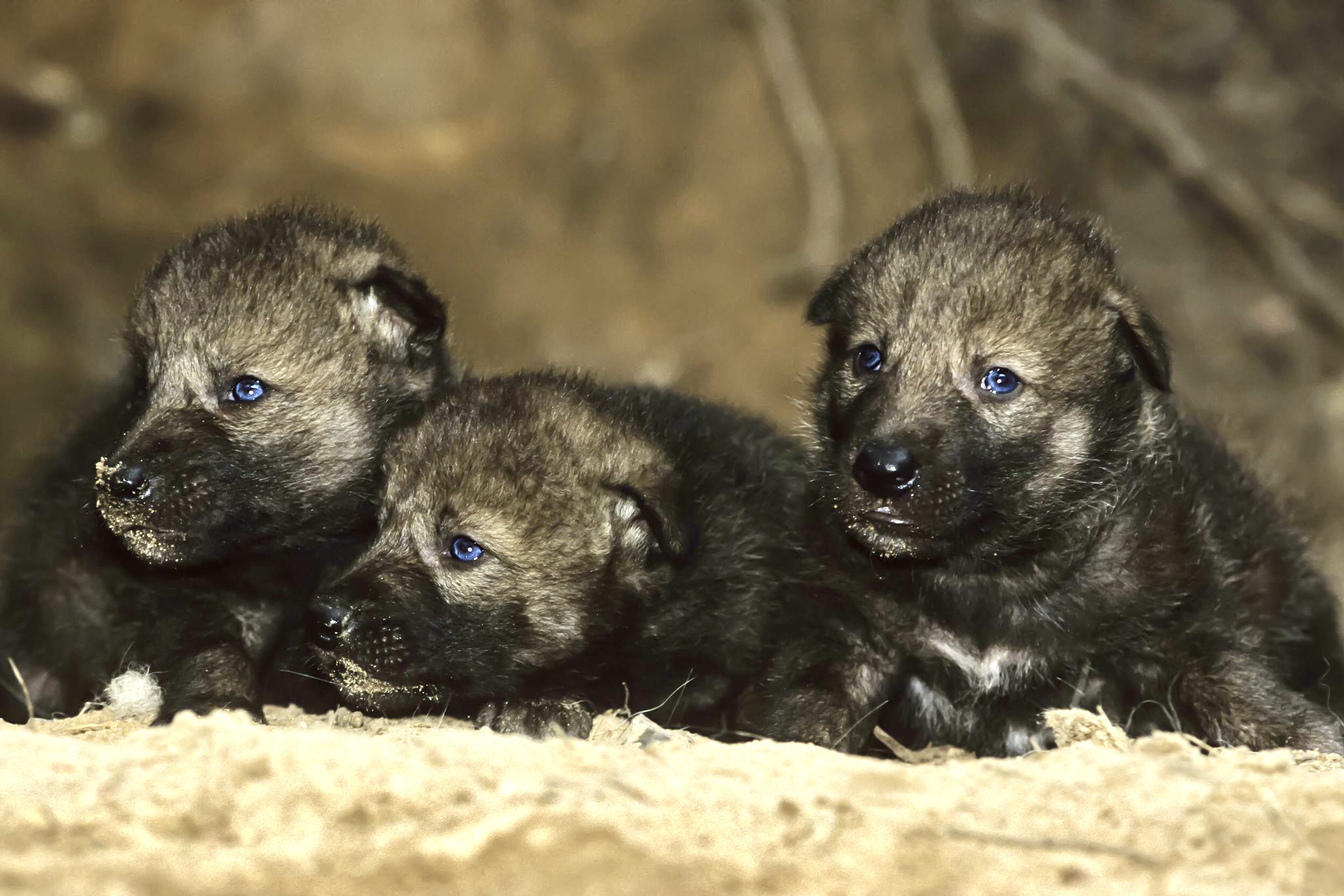 Between June 4th and 8th, 

Colorado Parks and Wildlife (CPW)

 staff members observed three new wolf pups with their parents, collared wolves M2101 "John" and F1084 "Jane" who are known to reside in the state. It is not yet confirmed that these are the only pups as a typical wolf litter consists of between four to six pups.
"Colorado is now home to our first wolf litter since the 1940s. We welcome this historic den and the new wolf family to Colorado. With voter passage last year of the initiative to require the re-introduction of wolves by the end of 2023, these pups will have plenty of potential mates when they grow up to start their own families," Governor Jared Polis said in a statement.
As the pups grow larger and spend more time outside of their den, biologists and area staff will have additional opportunities to observe the animals. Staff are working with landowners in the area to implement practices to minimize the potential for conflict.
READ MORE, HERE!
4. U.S. Senate Passes Ban On The Shark Fin Trade; Next Step Is To Pass The House Of Representatives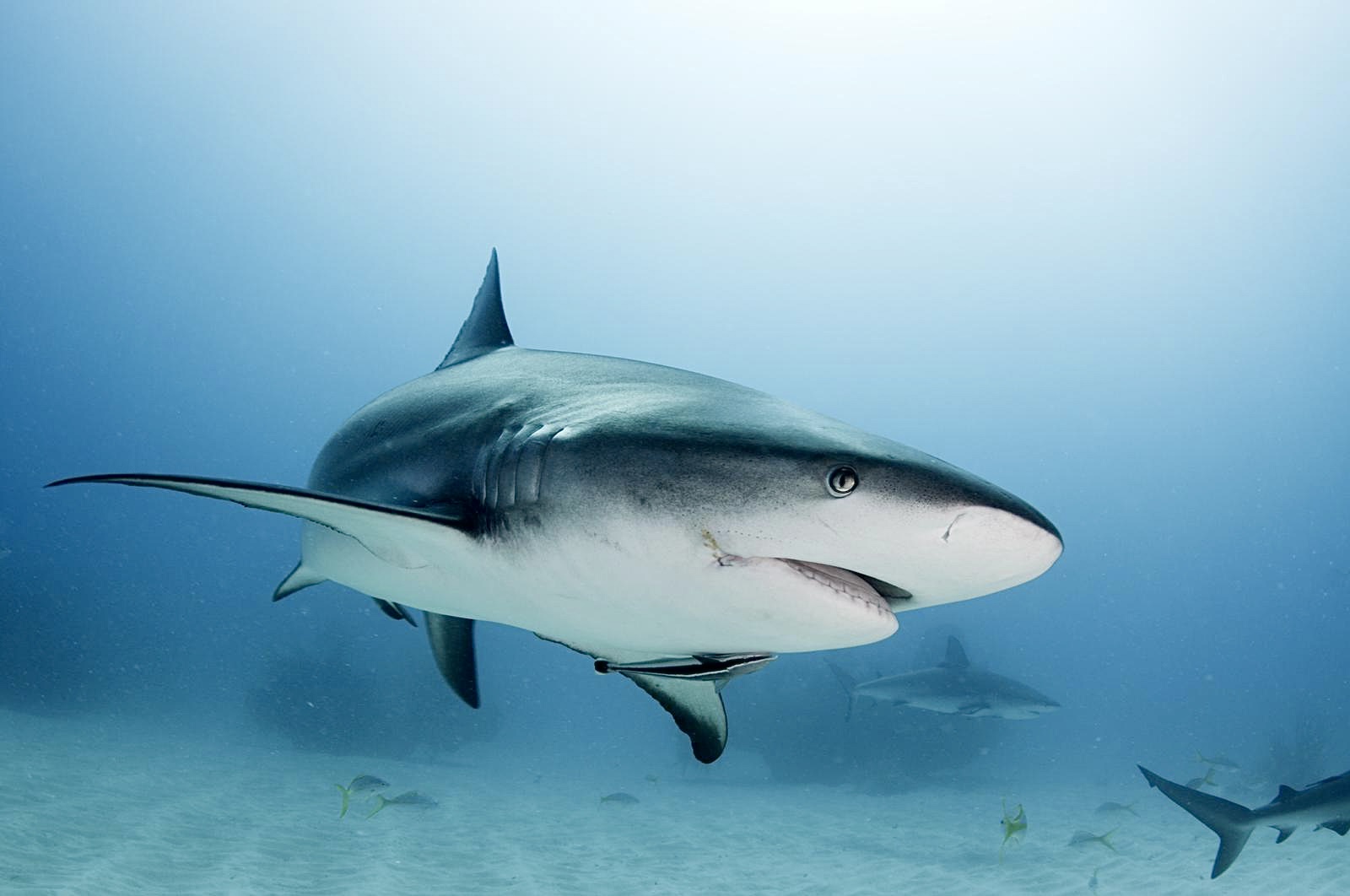 This month, the U.S. Senate passed the Shark Fin Sales Elimination Act (S. 1106), a bill that would ban the buying and selling of shark fins in the United States, as part of a broader legislative package known as the United States Innovation and Competition Act (S. 1260). Similar legislation (H.R. 2811) has been introduced in the House of Representatives and currently has more than 130 bipartisan cosponsors.
A study published in Nature earlier this year found that global oceanic shark and ray populations have declined by more than 70% over the last 50 years, with overfishing as the primary cause.
As of today, 13 states, more than 45 airlines, 15 major corporations, and 22 shipping companies have refused to transport or trade shark fins. Nearly 700 businesses support a national fin ban.
READ MORE, HERE!
5. The Fight To Restore Federal Protection For Gray Wolves Intensifies After Devastating Laws Allowing Their Slaughter Are Passed In Idaho & Montana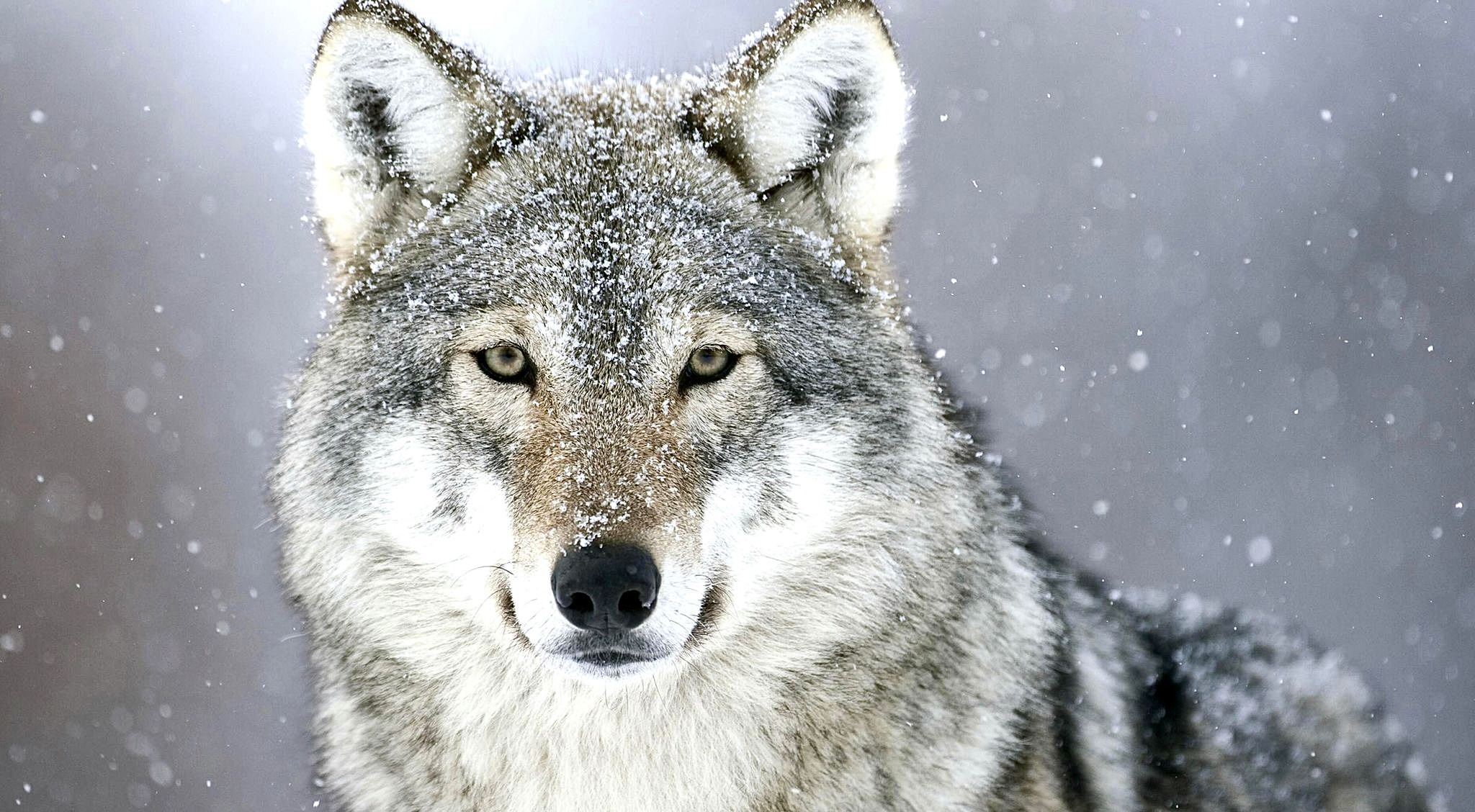 As previously reported by WAN, Idaho's legislature recently passed Senate Bill 1211, allowing the state to hire private contractors to kill up to 90% of Idaho's wolf population. It also allows hunters and trappers to kill an unlimited number of wolves, run down wolves with ATVs and snowmobiles, and trap year-round on private land across the state.
Similarly, Montana's Senate Bill 314 could result in the slaughter of more than 85% of the state's wolves. The law pushes the Montana Fish and Wildlife Commission to authorize hunters and trappers to kill an unlimited number of wolves through baiting, trapping, and night hunts using night-vision scopes and lights.
In addition, Montana 

House Bill 224

 allows trapping-license holders to snare multiple wolves during the state's trapping season, while 

House Bill 225

 expands the wolf-trapping season by four weeks.
READ MORE, HERE!
6. Victory! Israel Becomes The First Country In The World To Ban The Sale Of Fur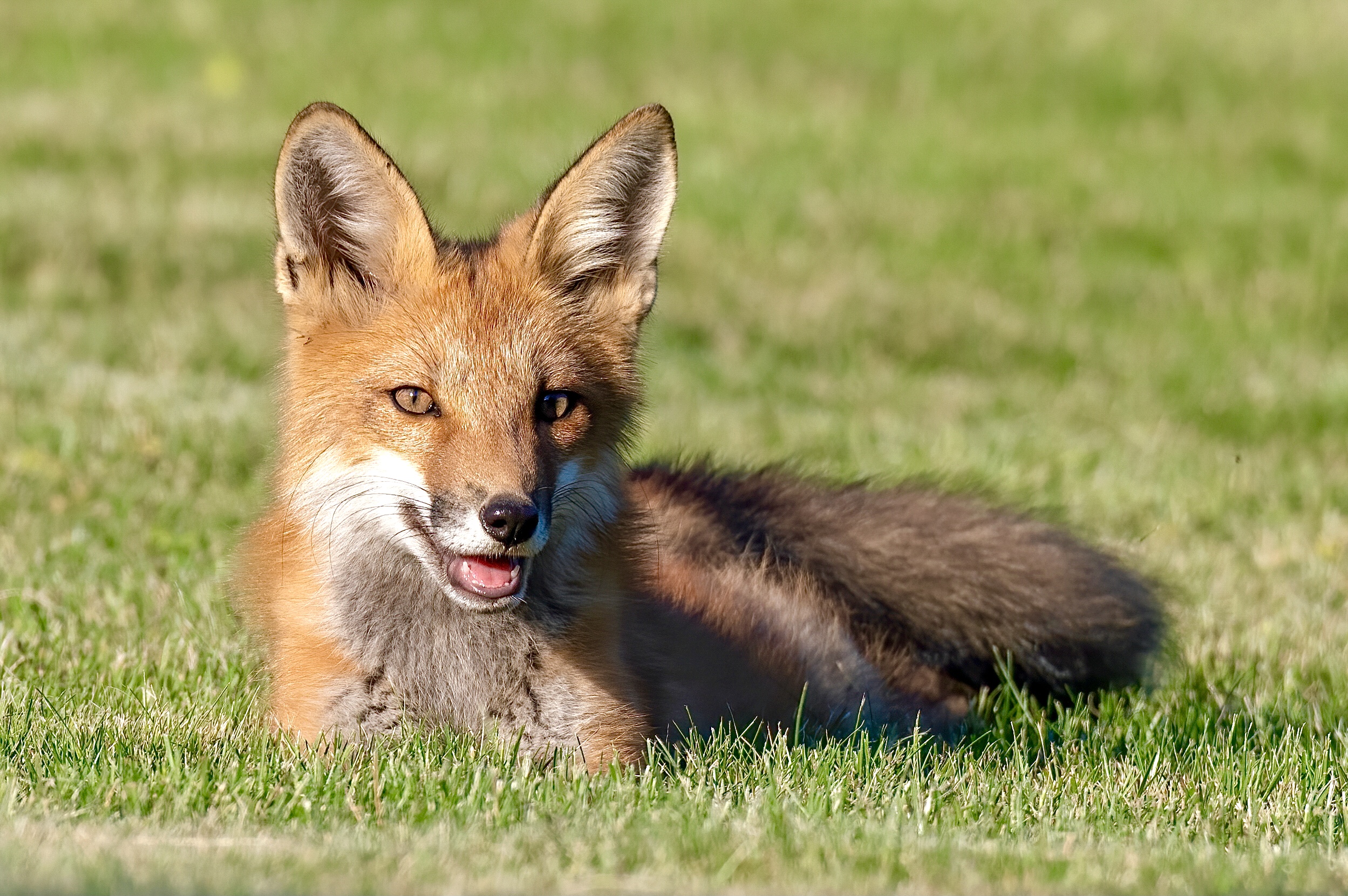 Israel has officially become the first country in the world to ban the sale of fur after recently signing an amendment. The ban will go into effect in six months.
In October of last year, WAN reported that

Israel's Environmental Protection Minister,

 Gila Gamliel, shared an update on social media that stated:
"This morning, an important move I initiated is on its way to being implemented; the ban on the fur trade in Israel. There is no need and no justification for the use of fur in the garment industry," Minister Gamliel shared on her Facebook page at the time. "I call on all countries to join us, and together, we will show benevolence and act kindly towards animals."
Let's urge more countries to

 'Make Compassion The Fashion!'
READ MORE, HERE!
7. 171 Dogs Rescued From South Korea's Dog Meat Trade Arrive In The U.S. To Find Loving Forever Homes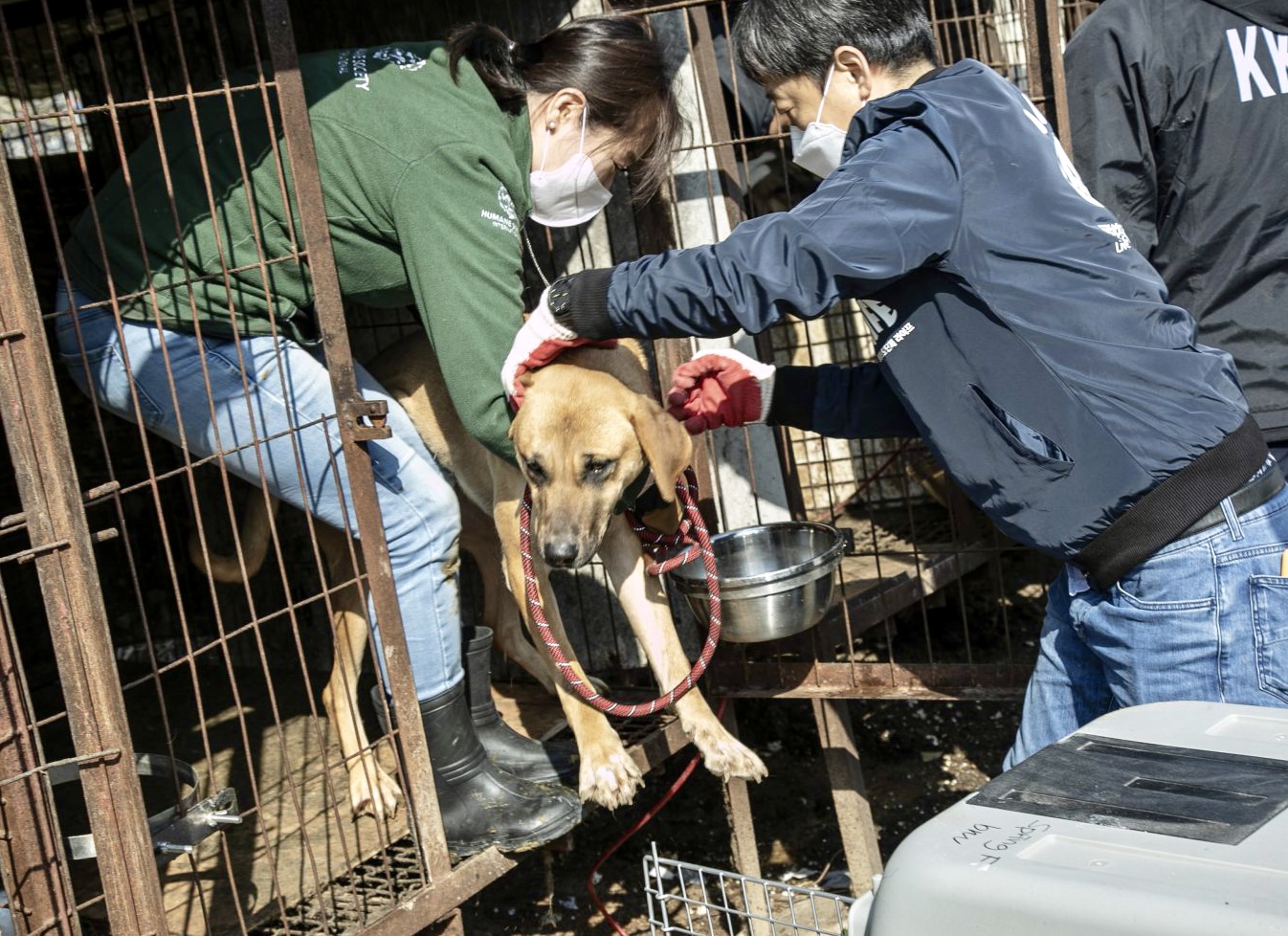 Incredible news as 

171

 dogs

 have been saved from South Korea's brutal dog meat trade and are in need of finding loving homes in the United States and 

Canada.

 Humane Society International (HSI)
 

rescued the dogs as part of its campaign to end the dog meat trade in South Korea.
After being rescued, the dogs were flown to the U.S. where HSI's affiliate, the Humane Society of the United States (HSUS), will help provide assessments, veterinary care, and rehabilitation at its emergency shelter before placing them with shelter and rescue partners. Some of the dogs will be transported to HSI/Canada's temporary shelter, where they will eventually be available for adoption.
So far, HSI has saved more than 2,000 dogs from Korean dog meat farms. The dogs are brought to the United States, Canada, and the United Kingdom for adoption. HSI' shelter partners often report increased public interest in dog adoptions overall from the publicity they receive from the Korean dog meat trade survivors, as a result, more dogs thankfully find loving homes.
READ MORE, HERE!
8. More Than 100 Injured Donkeys Rescued From Slaughter For The Skin Trade In South Africa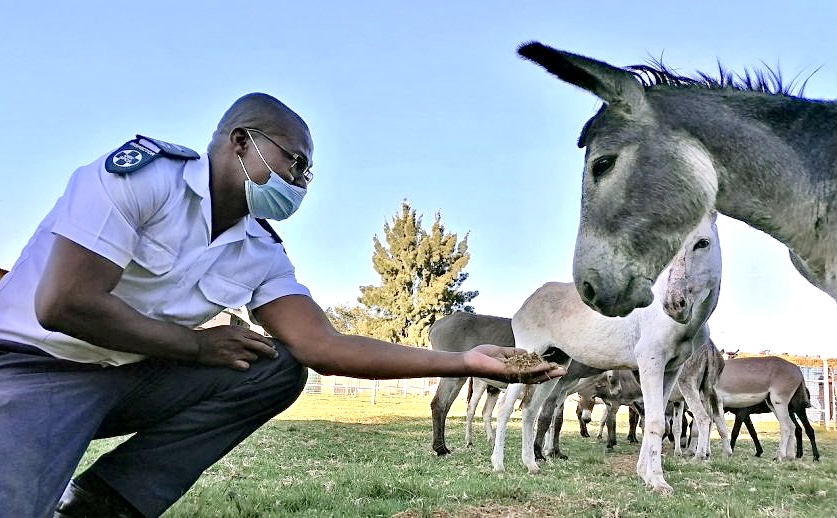 As per a statement by The Donkey Sanctuary, which supports and works with the 

NSPCA

 to help end the cruel and unnecessary global skin trade, the rescued donkeys, including several young foals, were en route from South Africa to neighboring Lesotho; a country where there has been an escalation in the illegal skin trade for the production of ejiao.
Approximately 36 mothers and young foals were dispatched to the Kloof and Highway SPCA facility near Durban. The remaining donkeys traveled to the Johannesburg SPCA, where they will continue to be cared for until they can be rehomed.
Officers from the South African Police Service (SAPS) arrested six suspects traveling with the donkeys for having no passports of their own or legal travel permits for the animals. The six culprits have since been charged and found guilty of animal cruelty and illegally residing in South Africa.
READ MORE, HERE!
9. Beyond Meat & KFC Launch The 'Plant-Based Spicy Beef Wrap' In More Than 2,600 KFC Locations Throughout China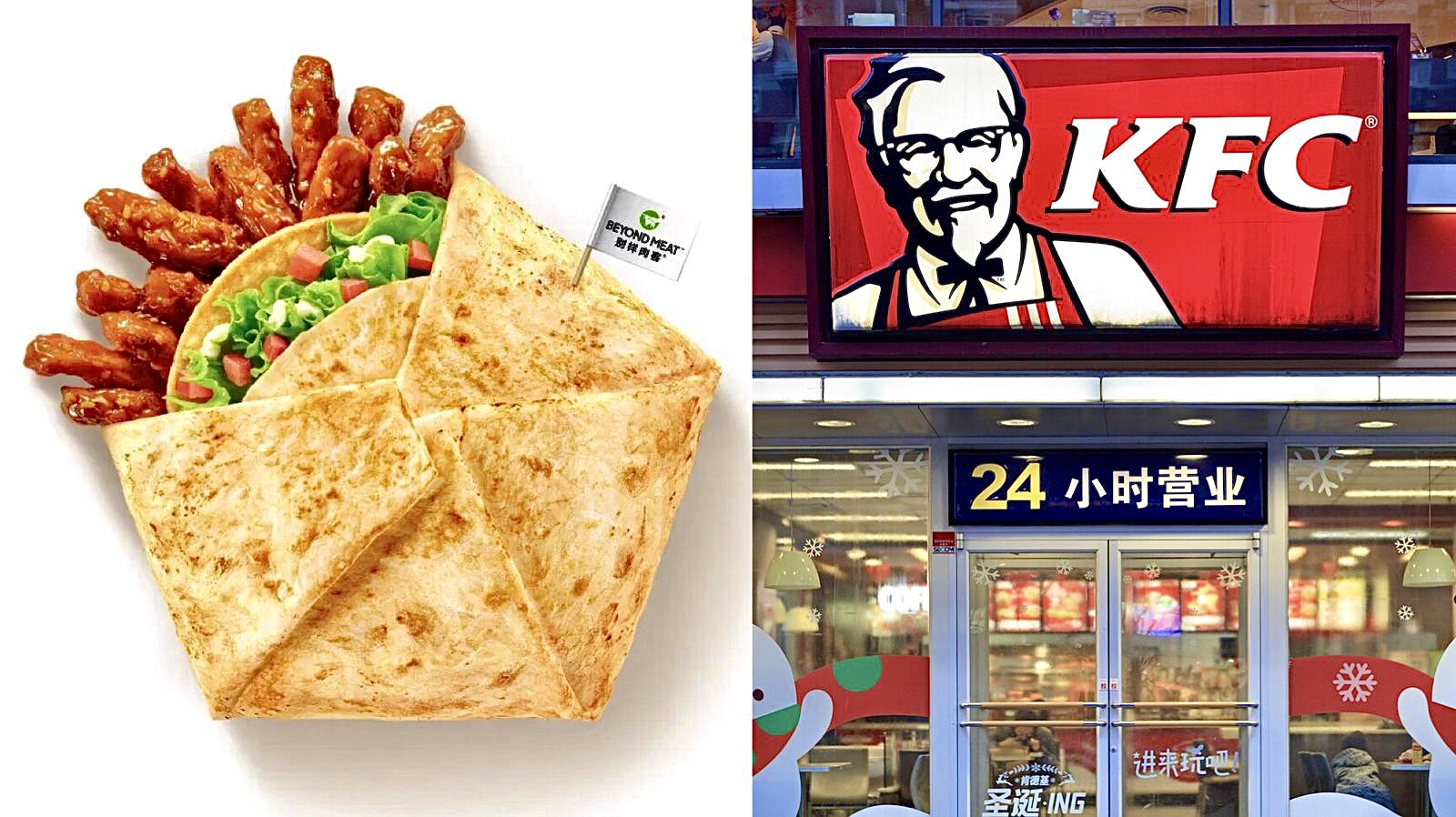 Beyond Meat is continuing its ongoing partnerships worldwide with KFC China, collaborating on a new 

Plant-Based Spicy Beef Wrap.

 For a limited time, the wrap is available in over 2,600 stores in 28 cities throughout China.
This latest product launch follows the first collaboration between Beyond Meat and KFC China last year with the release of the Beyond Burger in select KFC locations throughout the country. Beyond Meat is proud to partner with KFC China to help support the brand's commitment to offering its customers more diverse and sustainable protein options. KFC China's initiatives match up seamlessly with Beyond Meat's principles for offering plant-based meat that can benefit both people and the planet.
The beef wrap has long been one of KFC China's in-demand limited menu items. However, this year marks the first time that the beloved juicy wrap is available with a great-tasting plant-based meat filling. This forward-thinking launch marks a delicious new chapter in this bold partnership.
READ MORE, HERE!
10. The Body Shop Commits To Going 100% Vegan By 2023 & Will Launch Global Refill Stations Starting This Year
The Body Shop recently announced that by the end of 

2023,

 its entire product formulations portfolio will be certified by The Vegan Society and carry its Vegan Trademark. In 

1989,

 The Body Shop was the first cosmetics company to campaign against animal testing. The company maintains the fundamental belief that animals should not be harmed in the pursuit of beauty.
The Vegan Society represents the global gold standard in vegan certification and takes an extremely thorough approach to certification, checking on every supplier and manufacturer of raw materials. For

The Body Shop,

that is over 3,700 raw materials. Currently, 60% of The Body Shop's products are already vegan.
The company also announced that it is launching an ambitious rollout of refill stations across 500 stores globally this year, and another 300 stores in 2022. The Body Shop will extend its in-store recycling initiative Return, Recycle, and Repeat, across 800 stores, in 14 markets, by the end of 

2021.
READ MORE, HERE!
You can help all animals and our planet by choosing compassion on your plate and in your glass. #GoVeg