1. Heartbreaking News As 30 Lions Suffering In A Captive-Bred Lion Farm In South Africa Had To Be Euthanized After Devastating Wildfire & Severe Neglect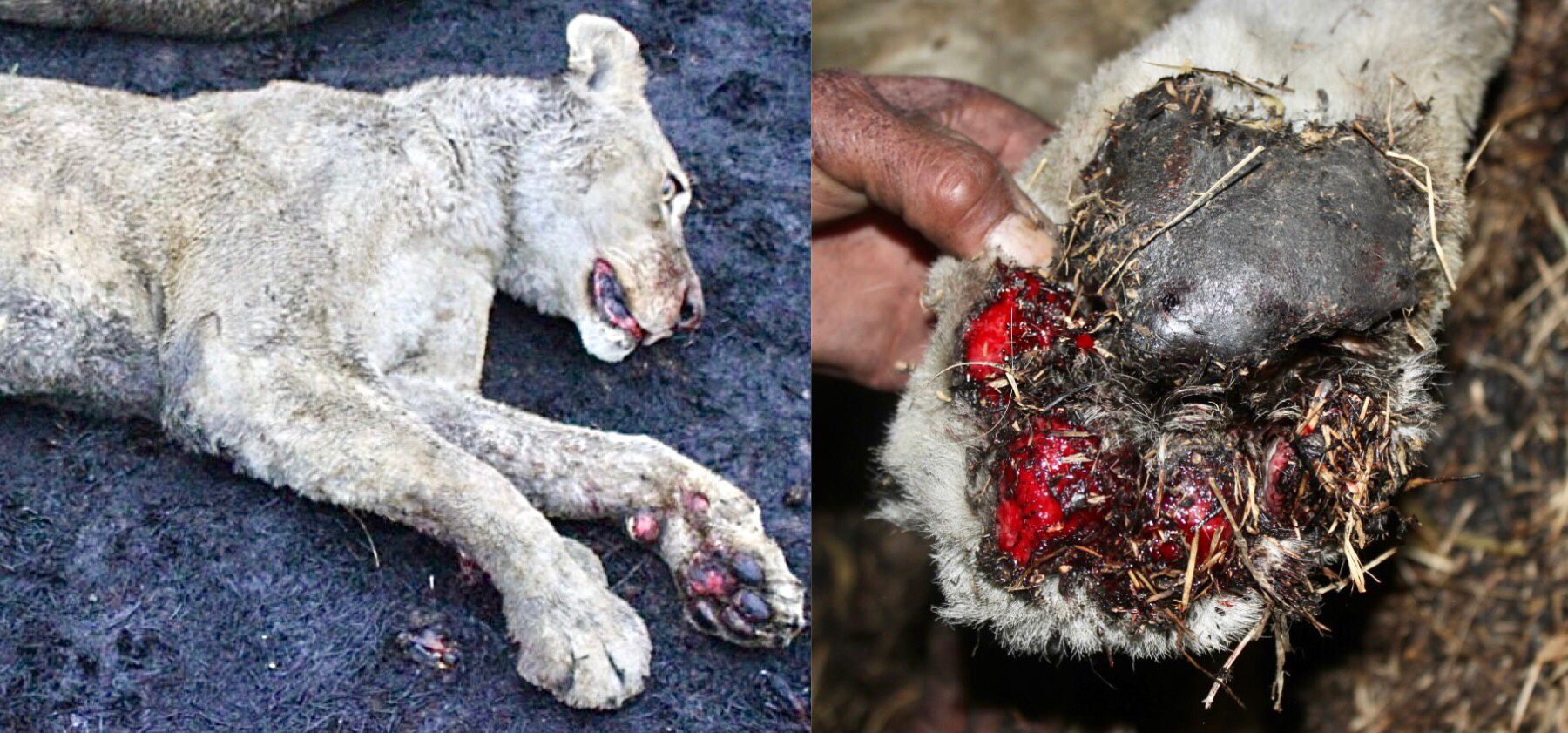 Fire is one of the worst threats to farms and even more tragic when it affects innocent animals who are unfairly confined with no way to escape. Such was the heartbreaking case when a fire recently burned through a captive-bred lion farm in the Free State province of South Africa. Sadly, 30 lions had to be euthanized due to the severity of their injuries.
According to a heart-wrenching post on the Bloemfontein SPCA Facebook page, the owner of the farm knew that the lions were injured by the fire but did not administer any medical treatment for five days.
The

Bloemfontein SPCA

explained that it had no option, but to obtain a warrant to enter the property.
READ MORE, HERE!
2. Biden Administration Defends USDA Wildlife Services' Decision To Kill 8 Wolf Pups In Idaho Due To Complaints From A Cattle Rancher

Conservation groups learned that Wildlife Services started pursuing the pack in May when an agent killed the first three pups at the den site. The agency killed five more pups over the next two months. The groups urged USDA Secretary Tom Vilsack to stop Wildlife Services from slaughtering weeks-old wolf pups on public lands.
In his
October 5th

response letter, Secretary Vilsack shockingly rejected the request, stating that killing wolf pups is a "humane management option."
READ MORE, HERE!
3. In Another Major Strike Against Our Environment & Endangered Species, Governor Newsom Vetoes The CA Deforestation-Free Procurement Act
The disappointing news comes after

The California Deforestation-Free Procurement Act, (AB416), received 

tremendous

 support last month when it passed the California Senate with an astounding vote of 30-8.
This critical bill, authored by California Assemblymember Ash Kalra, would have established California as a leader in tackling the many devastating effects of tropical forest destruction. It would have required that companies that produce forest-risk commodities such as: palm oil, cattle, soy, rubber, paper/pulp and timber maintain a 

No Deforestation, No Peat, No Exploitation (NDPE) policy.

Establishing these strict
 measures would have helped to protect tropical forests and Indigenous Peoples' rights, as well as save the lives of many species on the brink of extinction.
READ MORE, HERE!
4. More Than 40 Organizations Worldwide Call For A Ban On The Elephant Ivory Trade In Canada To Help Save Elephants From Extinction
As the Canadian government's public consultation on the elephant ivory trade comes to an end, Humane Society International/Canada, Elephanatics, and more than

40 Canadian

and

international NGOs,

together representing tens of millions of supporters globally, have signed a letter calling on the new Canadian government to take urgent action to prohibit the 
elephant ivory trade.
Environment and Climate Change Canada launched the public consultation to hear feedback on proposed measures to restrict or end the elephant ivory trade on July 23, 2021. During the 60-day consultation period, Canadians and individuals around the world voiced their support for ending Canada's role.
The urgent letter calls on the Canadian government to implement the strictest measures that were proposed in the consultation, including prohibitions on importing elephant ivory for commercial purposes or as hunting trophies.
READ MORE, HERE!
5. Major Oil Spill Off The Coast Of Southern California As 126,000 Gallons Leak Into The Pacific Causing A Major "Ecological Disaster"


The

City of

Huntington Beach

confirmed the tragic news that 126,000 gallons of oil has spilled off the coast of Southern California on October 2nd.

According to a press conference by the 

U.S. Coast Guard

 
and

the

California Department of Fish & Wildlife, 

the oil spill originated from a broken pipeline less than three miles off the coast of Huntington Beach connected to the offshore oil Platform Elly.
Amplify

Energy Corp,

which owns Platform Elly and two other offshore oil platforms, said it stopped operations and shut down the pipeline to prevent further leakage.
The company must be held accountable.
READ MORE, HERE!
6. Namibia Auctions Off 57 Wild Elephants, Including Family Groups, & Plans To Export 42 To Zoos & Safari Parks Outside Of Africa
Conservationists and wildlife trade experts from non-governmental organizations across the globe are calling for a halt to Namibia's controversial capture and export of wild elephant family groups. This includes the country's unique desert-adapted elephant population, which are already threatened by years of drought, habitat loss, and trophy hunting.
According to a number of conservation NGOs, the elephants that the Namibian Government are planning to export are most-likely headed to zoos and safari parks outside of Africa. This may be in contravention of international rules under the Convention on International Trade in Endangered Species (CITES).
The Namibian government announced in August that it had auctioned off 57 wild elephants to three bidders which sold for 5.9 million Namibian dollars ($537,000). The government would end up exporting 42 of them internationally.
READ MORE, HERE!
7. Brutal Norwegian Whaling Season Ends With Slaughter Of At Least 575 Minke Whales, The Highest Amount Since 2016
N

orwegian whalers killed the highest number of minke whales in five years this season, despite dwindling public demand for whale meat.
The Norwegian whaling season came to an official close at the end of September, with at least 575 whales killed and 14 vessels participating in the hunt, according to statistics provided by the Norwegian Fishermen's Sales Organization, Råfisklaget. Last year, whalers slaughtered

503

whales.
However, the higher number of whales killed this season is unlikely to drive increased profits for the whaling industry, according to a new poll commissioned by NOAH, Norway's largest animal protection NGO, the Animal Welfare Institute (AWI), and Whale and Dolphin Conservation (WDC).
READ MORE, HERE!
8. South Korean President Suggests A Ban On Dog Meat, Giving Hope To A Possible End To The Country's Horrific Trade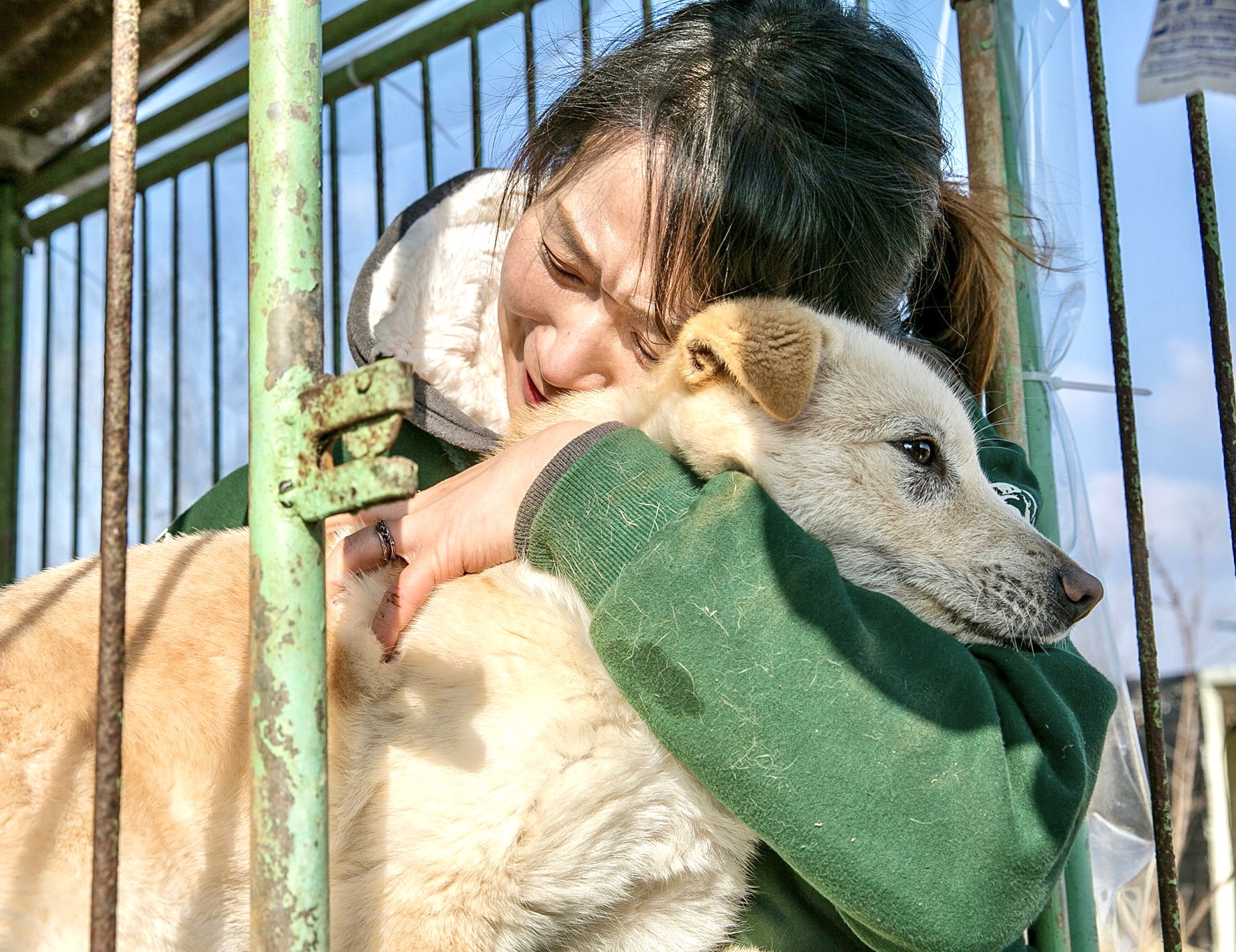 Animal activists from around the world are hopeful after South Korean President Moon Jae-in suggested that it might be time for the country to ban dog meat during a briefing on Monday.
The President first issued a Blue House pledge in 2018 to consider removing dogs from the legal definition of livestock following a petition with one 

million signatures 

submitted by Humane Society International (HSI) Korea and partners

KARA.
A recent opinion poll commissioned by

HSI/Korea

and conducted by

Nielsen

shows growing support for a ban on the dog meat trade, with nearly

84%

of South Koreans saying they don't or won't eat dogs, and almost

60%

supporting a legislative ban on the trade.
READ MORE, HERE!
9. Yves Saint Laurent & Brioni Are The Latest Luxury Brands To Go Fur-Free & Make Compassion The Fashion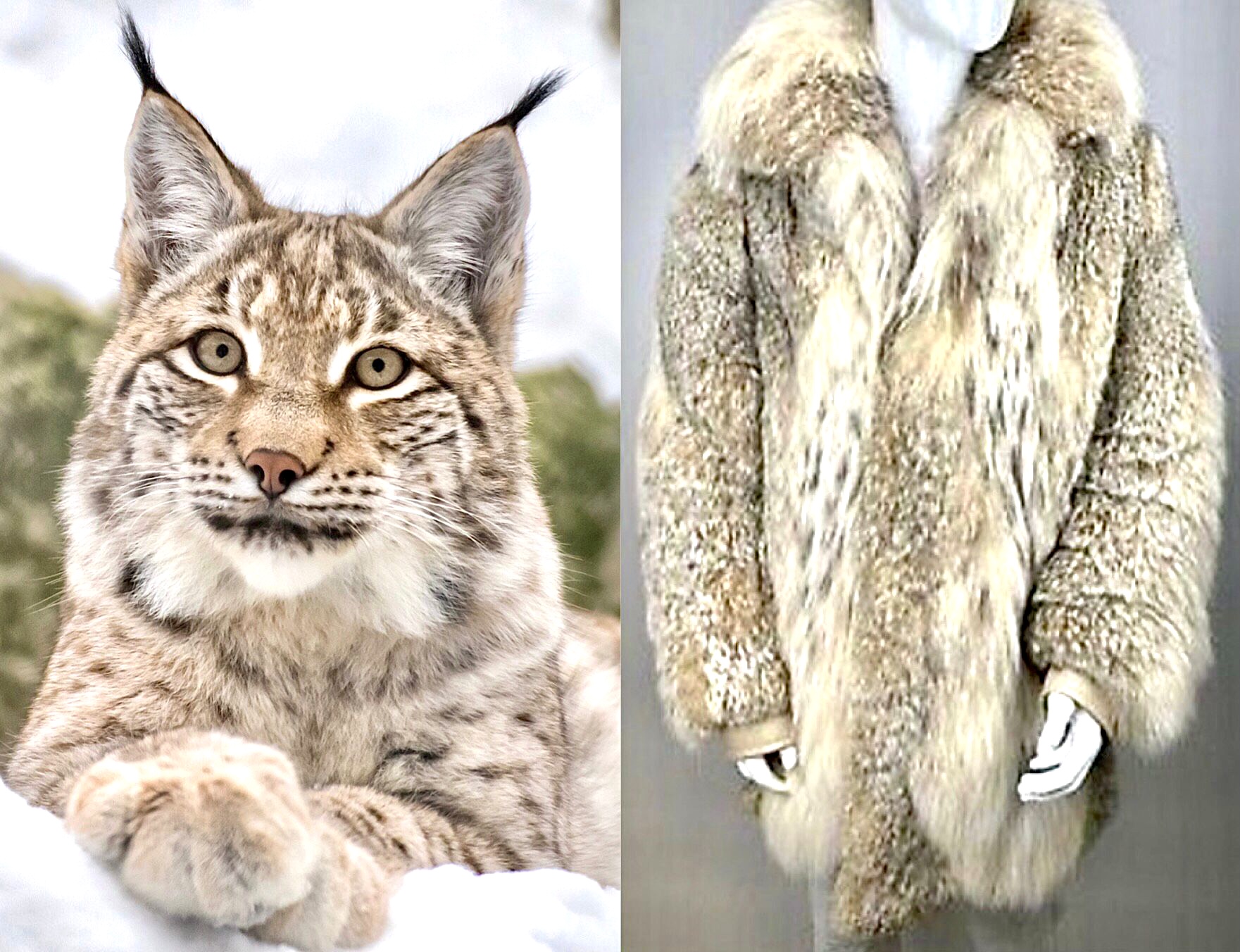 One of the world's most prolific global luxury groups, Kering, has announced that it will eliminate the use of animal fur in all of its fashion houses beginning with their Fall 2022 collections.
Yves Saint Laurent and Brioni are among the last of Kering's design houses that will be adopting the fashion conglomerate's new comprehensive fur-free policy. Kering is also the parent company of Balenciaga, Bottega Veneta, Alexander McQueen,

and

Gucci, which was the first to go fur-free in 2017.
In 2019, Kering formalized and published a set of animal welfare standards that will continue to be applied pertaining to animal fibers and materials.
READ MORE, HERE!
You can help all animals and our planet by choosing compassion on your plate and in your glass. #GoVeg